The Bullish case for LeoFinance

This post is published via LeoFinance.
8 months ago
Oct 14 2022 4:01 pm
-
4 minutes read
After the Steem takeover, everyone thought that $steem would die out because of the centralized nature our blockchain would have, and all the Layer2 dapps built on top of our legacy blockchain were at risk, there was a lot of FUD and the pessimism in the environment was all over, myself included.
A lot of people sold their layer2 tokens for the native, layer1 token in order to get the $hive airdrop.
Two years later, turns out we were wrong on being so bearish about how things would unfold. Hive is growing day after day with more dapps being built on top of it, and the Layer2 dapps resurged from the ashes. The Leo token grew so much that it even flipped hive, which lead to a bunch of people selling and becoming Hive orcas.
The price of Leo fell, yes. The price of the Leo token is low, yes.
But the development on the tech side of Leo has never been more hands on, and the size of the team has never been bigger, both on the tech as well on the social side.
I'm not here to talk about the Tech, that's all @khaleelkazi's and the dev team and to be honest, I know very little of the roadmap prepared for the next years except from what I talk directly with Khal, I just know the general map and then I build strategies on the social side of the LeoVerse that aid the tech side and empower the adoption of said tech.
But what I can tell you about, is the social side
The social side of Leo is growing and our reach is slowly building up. It will not be long until we create partnerships with several projects on different chains, opening up the Hive door to hundreds if not thousands of potential users every single month.
Initiatives like the Leo Ambassador program, LPUD, @thedailyleo, Decentralized Curation, Community contest sponsorships, Bring your Fam to Leo and the various individual challenges @leogrowth launches every now and then, are only a small fraction of the whole roadmap we have for the social side of Leo Finance.
Now, we are focusing on kickstarting and then growing an initiative called LeoTV.
This initiative aims to have at least one show per day on the LeoVerse, and these won't be just shows that add bulk to the ecosystem, they are shows well thought of, with main and secondary goals already set and they are designed to provide a new layer of depth to the Leo ecosystem.
Just look at the show we had yesterday:
The first cross-chain roundtable was live yesterday. Two founders from BSC and Avalanche came to the Lion's den and had a 1.5hr conversation with Khal about several topics related to crypto, finance and entrepreneurship and damn, if you missed it you might want to keep an eye Leo's accounts and check the whole show because well, it was like nothing we've seen on Hive before.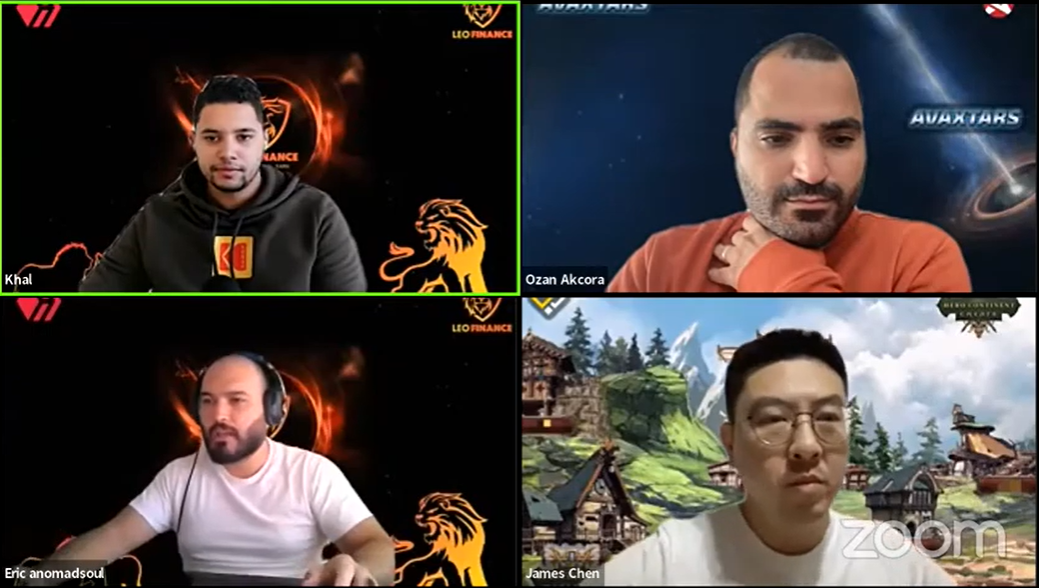 Our endgame is to provide a whole universe for our users, where they can do everything crypto and finance related directly on the LeoVerse.
One should only be bullish about the future of Leo Finance. All of these initiatives have one main purpose: To increase our userbase through cross-chain collaborations and to expand the reach Hive and Leo has across the cryptoverse.
This in fact might sound like it has no direct effect on the $leo price. It was a lot of indirect effects like more users=more buyers and concepts like that, but it also has a direct effect that virtually no one talks about.
Leo Ad revenue will be used to buy Leo tokens
This is something that is not happening yet, but it doesn't mean that the ad revenue is being used on something else.
All the ad revenue from leofinance.io is being stacked, preparing for when the time is right.
We are in building mode, and users should be in stacking mode. The price of Leo is down only because we are letting it stay low.
Everything the Dev team is building and everything being done by the social-side team contributes to this building, but there hasn't been any single action to lead the price of $leo up.
Not yet, we are letting our loyal userbase stack as much Leo as they can before the actual explosion happens.
Because believe me, we have a huge explosion prepared, and everyone who is buying today, showing their commitment and belief in Leo Finance will be very, very happy for trusting the Leo Team and the LeoVerse during these bear times.
The best part is that this is not an empty shills kind of post, you've seen how much we've accomplished on the social side in just six months since we kickstarted @leogrowth, and you've seen how much the social side has changed with just one man running it with the help of an ambassador team that helps decentralized Leo.
This social side team will grow soon, and it will be those who stuck with Leo through the bears who will conform this team.
Look at what we've done in 6 months with one person. Now imagine what we will achieve with a team.
The bullish case for Leo is real
I can't tell you more about the future of Leo, but coming from someone who sees a little bit more of the roadmap than the average Lion all I can say is I'm glad I'm already well stacked, but I can also tell you you should do more research and decide if you want to stack more Leo while you can becasue well, I have the feeling you'll be happy with your decision in a couple of years.
Yes, years, not months. Leo Finance has a long term vision, not a get rich quick allure for crypto degens.
But that's it from my side, in the meantime, LPUD is coming in less than 12 hours, are you ready?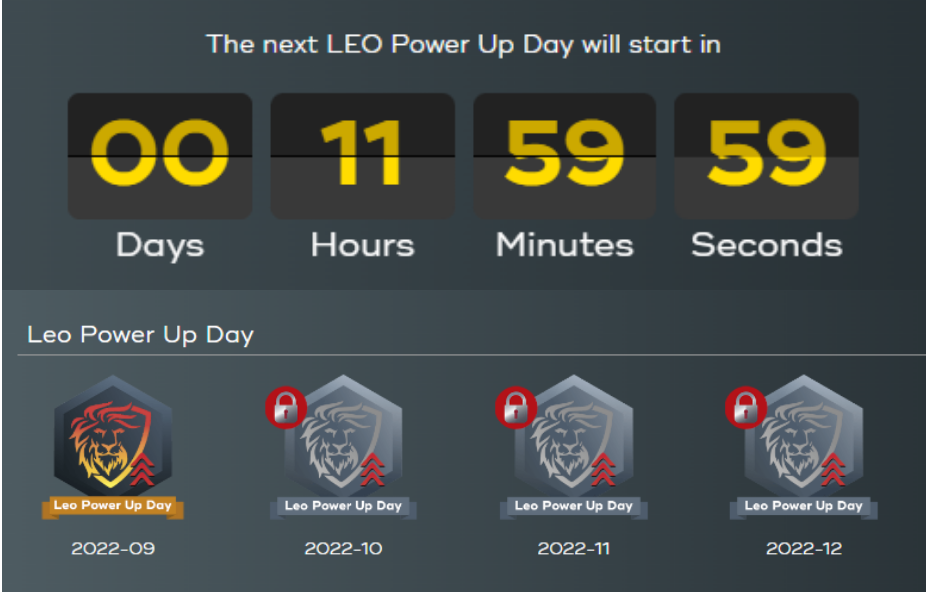 Posted Using LeoFinance Beta