My Experience With LeoFinance in Crypto Learning and Earning

This post is published via LeoFinance.
a year ago
Dec 03 2021 6:05 pm
-
3 minutes read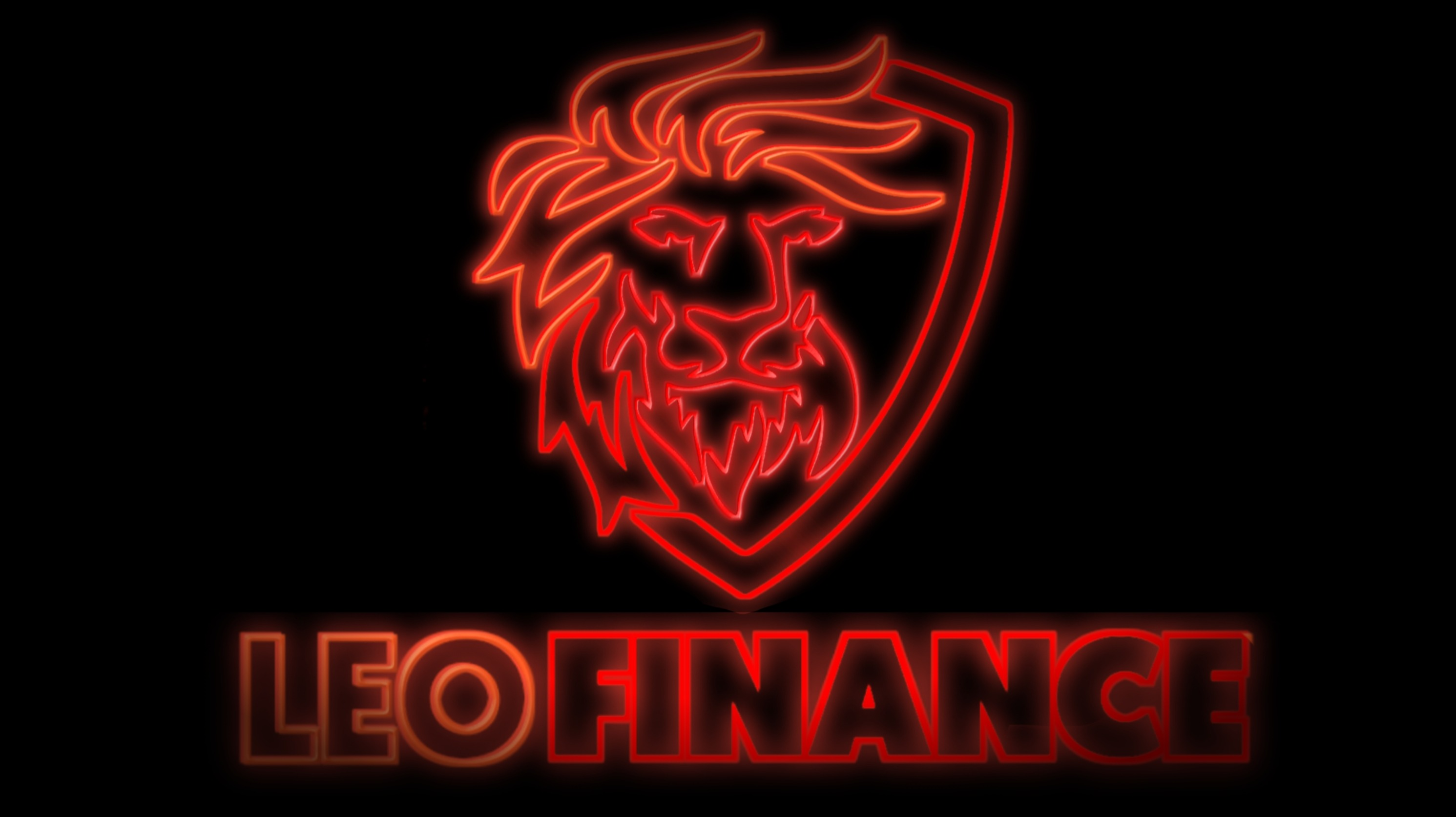 Source
I recently came across the Call To Action Post by @leofinance and I felt like this was a nice opportunity to share my experience here on LeoFinance. Even though I have been on LeoFinance since a year ago it has been only about two months since I actively started posting and commenting here on Leofinance and the main reason behind that was the fact that back then I was not interested in Finance Related stuff. But the last couple of months I have been writing nonstop about Finance as I have learned a lot and I want to share all of that here on LeoFinance.
Whether it was my Credit Card Related Posts or Why I hate Ethereum posts I wrote all of them to tell all I know and in return, I was hoping to get more knowledge in return as I believe there is always something better to learn at any given point in Time. As for my LEO Tokens I hold about 360 LEO which is fully powered up and I am hoping to get to 500 LEO Tokens by the end of this year which I know is a tough task but I am hoping for the best and if by any chance I did not achieve my Goal I have already planned to buy double the difference in LEO Tokens for my Wallet.
MY LEARNING ON LEOFINANCE
I have been quite slow when it comes to learning all the new things in Cryptocurrency, for example, I joined Defi just about 6 months ago and even though I have made decent returns on my Defi Investments I would have benefited more if I joined when Defi was at the Top. But now thanks to LeoFinance I get to know about all the new things coming into Crypto and thanks to that I was quick on the DAO run and thanks to that I am making some Good Money right now. Plus I firmly believe that there is always time for Education and LeoFinance provides a lot of them.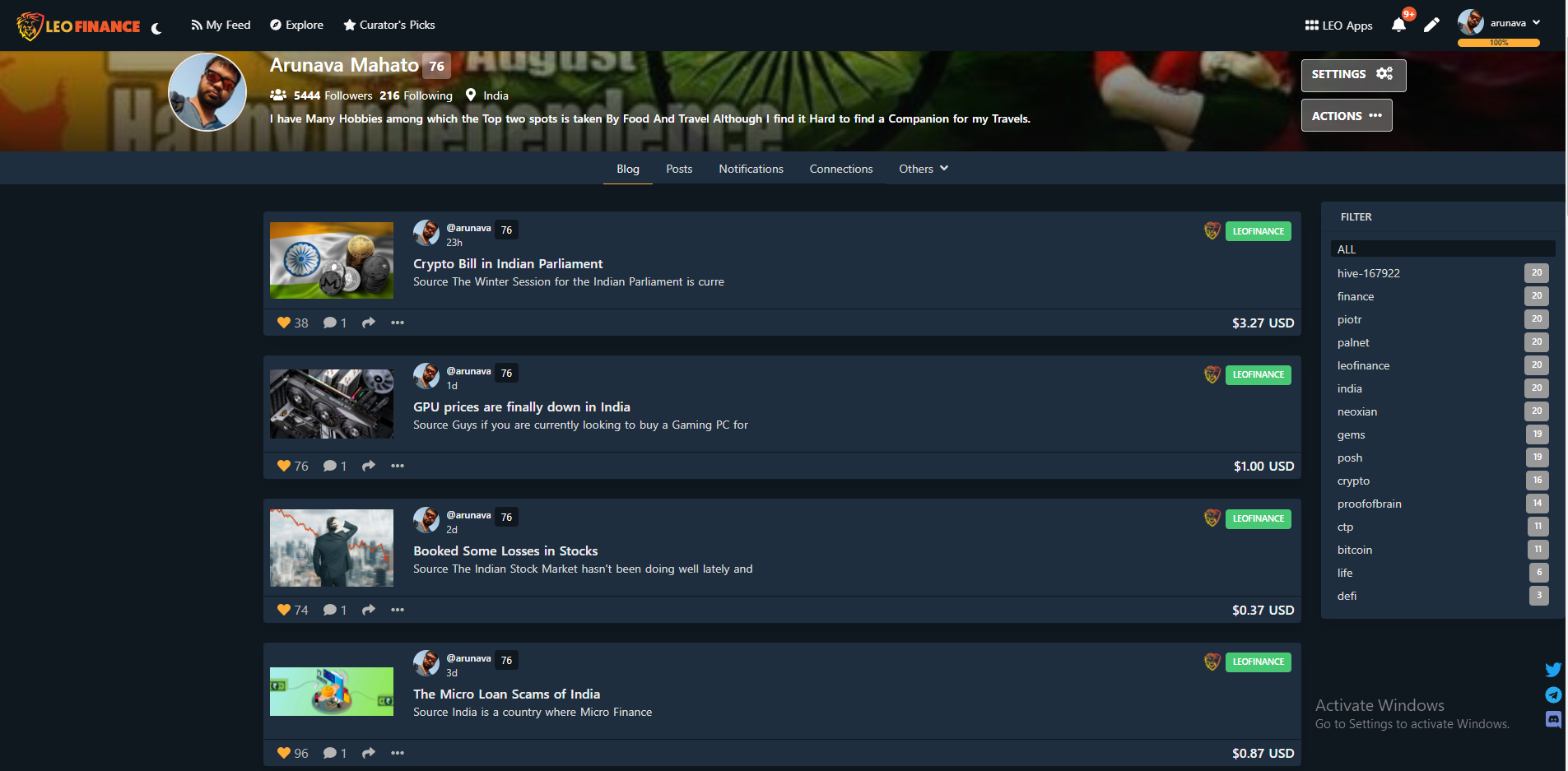 At first, I had set a target to write at least one Finance/Crypto-Related post a day but I also know that there will be indeed some days when I can't write a proper post or I simply do not have time so I have decided to write at least 5 posts a week related to Finance/Crypto in some way and if you want to check my posts then feel free to find me at https://leofinance.io/@arunava.
MY EARNINGS ON LEOFINANCE
I have been fortunate enough to get some big upvotes on some of my finance-related posts and also some decent traction and thanks to that I am making around 1000 USD per month both on HIVE and LEOFINANCE. But I do have a Delegation that needs to be paid weekly and because of that my actual Earnings may be along the lines of 400 USD per Month.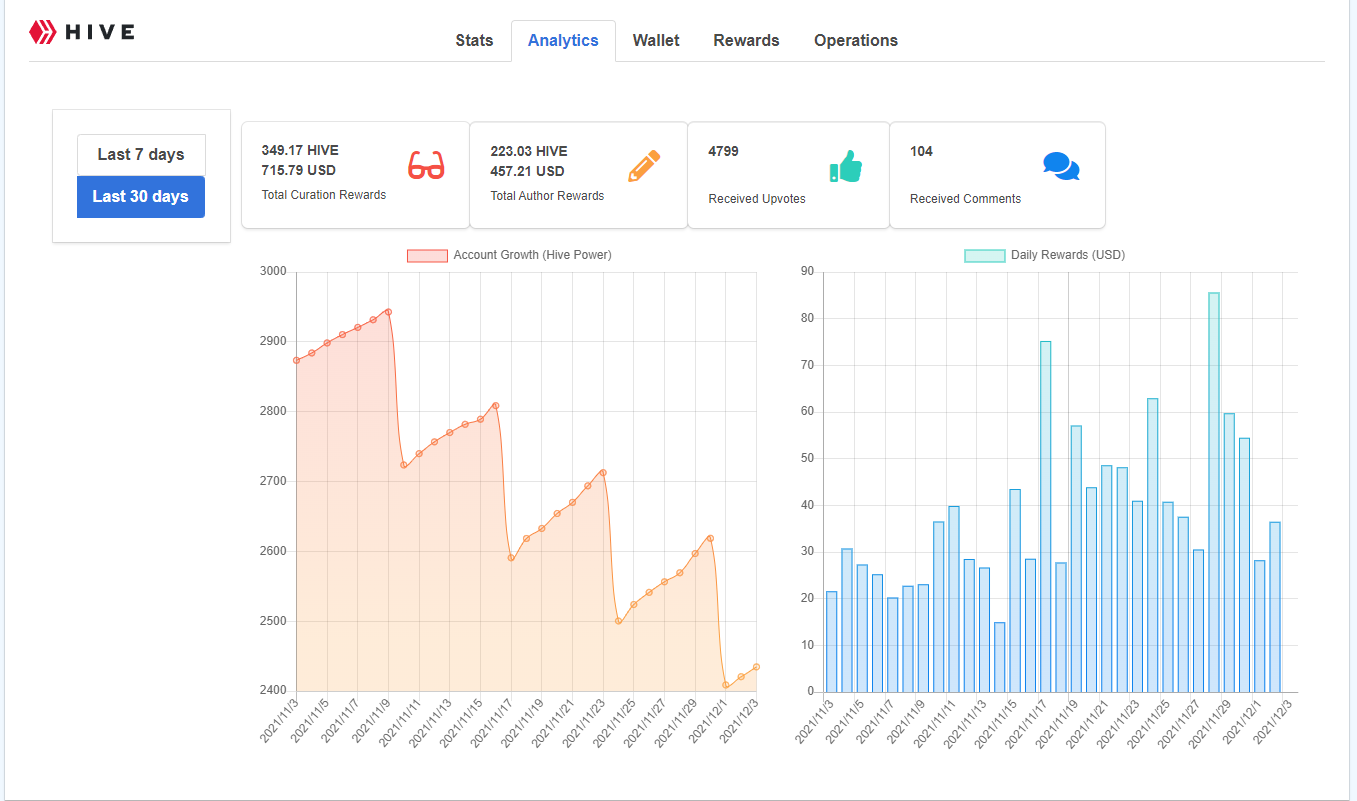 But as you can see my Hivepower is still going down and that was because I was powering down to get some Chaos Legion Packs on Splinterlands and now that their Sale is over my HivePower will go up gradually. As for my LEO earnings I am getting around 30 LEO tokens each week approximately and I am only powering them up every week.
MY INVESTMENTS
I have invested in a lot of different things thanks to LeoFinance and among those are various Defi's, some DAO's and even Passive Income Sources but I have to say I have yet to find an NFT program that suits my Taste so if anyone has any NFT suggestion then please do suggest me as that may be the only thing that I couldn't find on Leofinance which was to my liking. I really like LeoFinance and I am happy to see a place where people can share their knowledge and gain knowledge at the same time and place.
MY FUTURE ON LEOFINANCE
As I said before I will be trying to write one good Finance/Crypto related ost a day and do it for about a year and see if things move differently for me. So yeah I am staying on LeoFinance and will be suggesting my friends do the same as there is no place better to learn about Finance/Crypto than LeoFinance.
Posted Using LeoFinance Beta