Tutorial How to Buy Hive on Binance and Power Up Your Hive

6 months ago
Dec 01 2022 10:34 am
-
2 minutes read
---
Hive is a blockchain platform that aims to make it easier for developers to create applications on the blockchain.
At Hive, Power Up Day is a special event where you can win delegations with challenges and here are cool blog post that will explain how to it the correct way in case you prefer to read the blogs:
Hispanic Community Power Up Day
This article may also help you with this topic;
Thanks to @traciyork, @hivebuzz and @victoriabsb for the articles and many thanks to the event sponsors.
You can also win super cool badges for your Hive account from @hivebuzz.
There are many ways to get Hive in your account based on your contributions in the community, for example by creating articles, and vlogs, playing a game on #play2earn or simply buying Hive on a platform like Binance and buy your Hive from your bank account or credit card.
In this video, I will show you how you can buy a Hive on Binance and send it to your Hive card and then make the Power Up for your account and participate in the prizes.
Step 1. Buy your Hive on Binance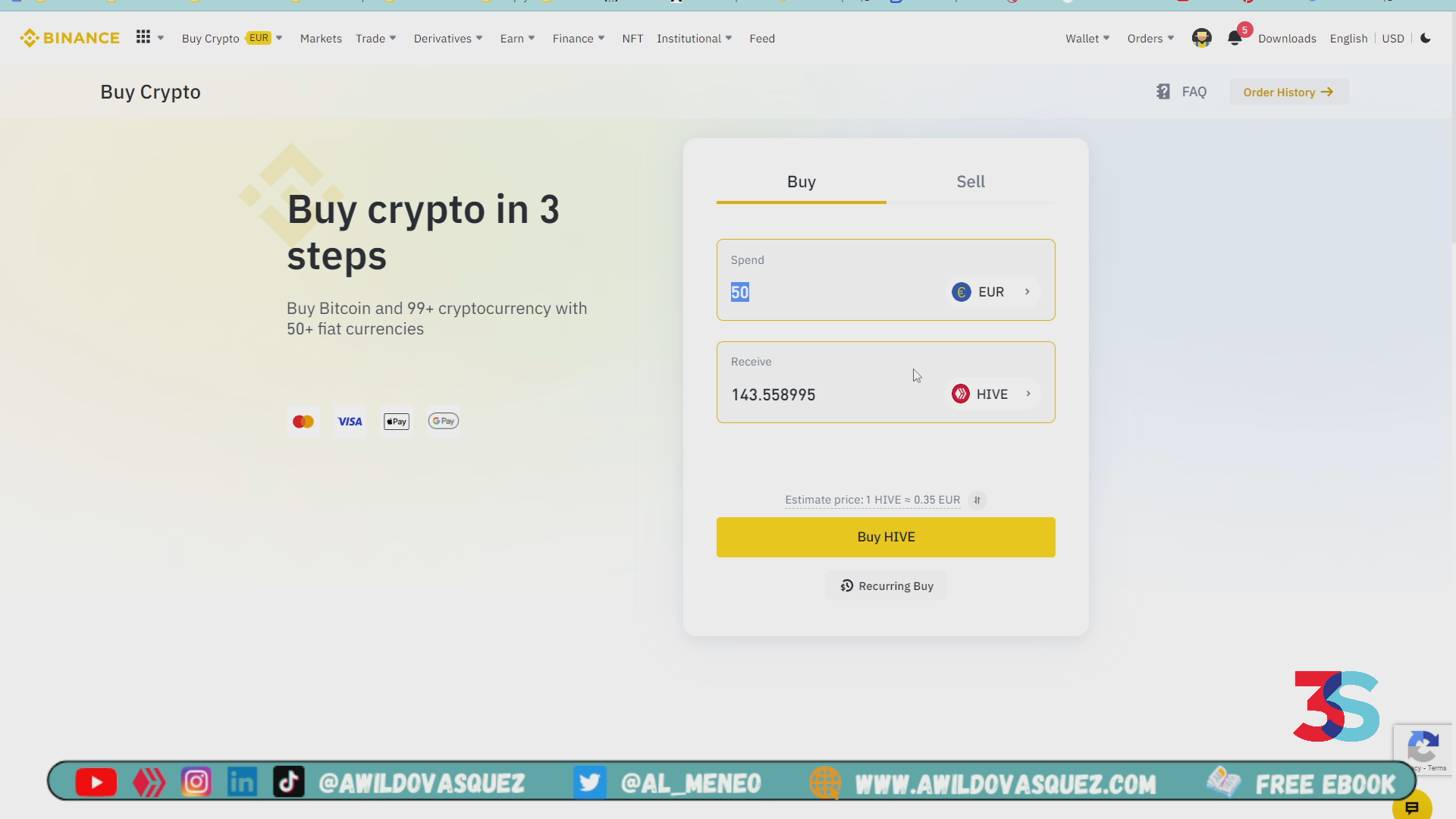 Step 2. Send your Hive from Binance to Hive blockchain.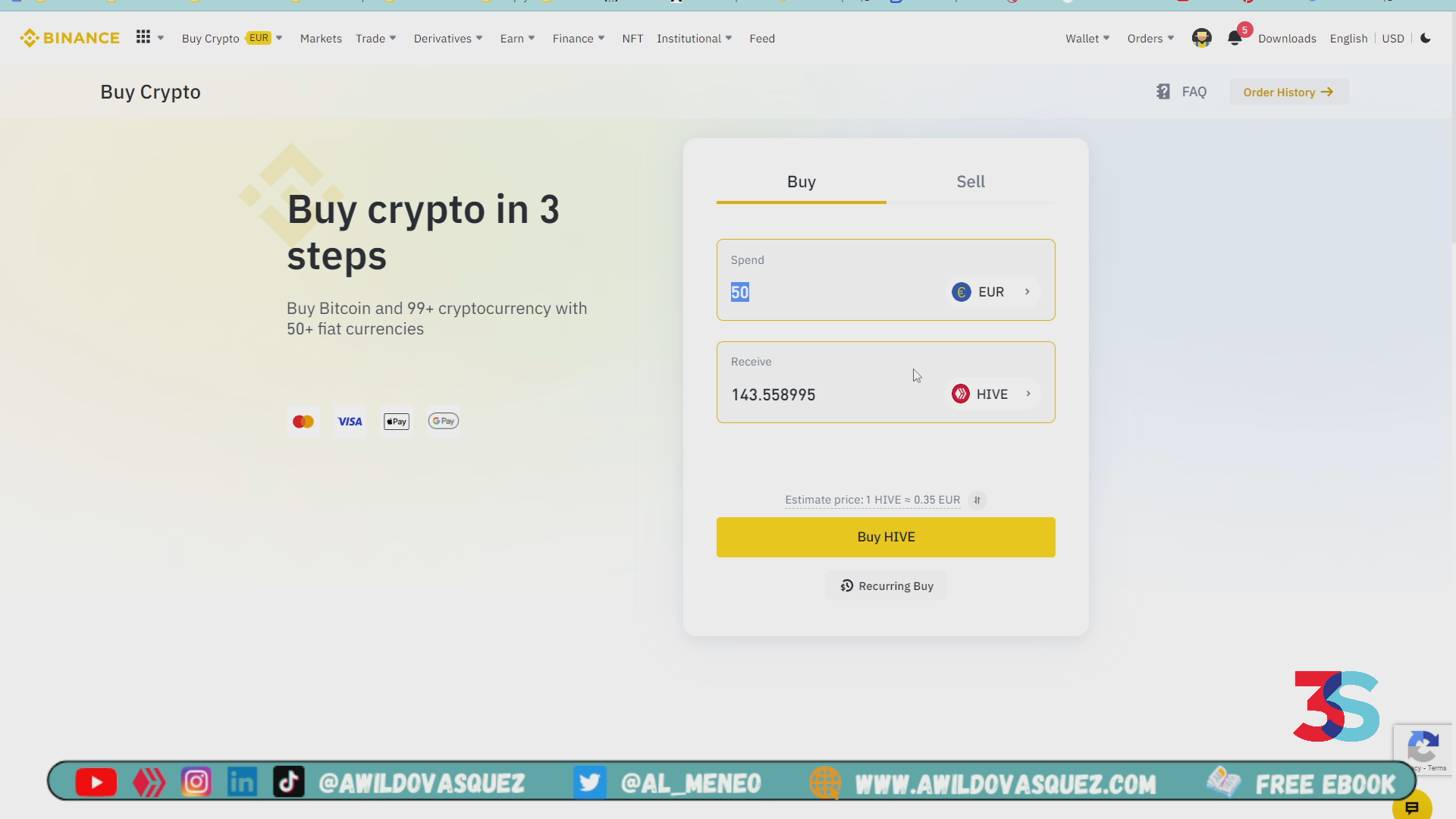 Step 3. Power Up and accept the transaction with your private keys.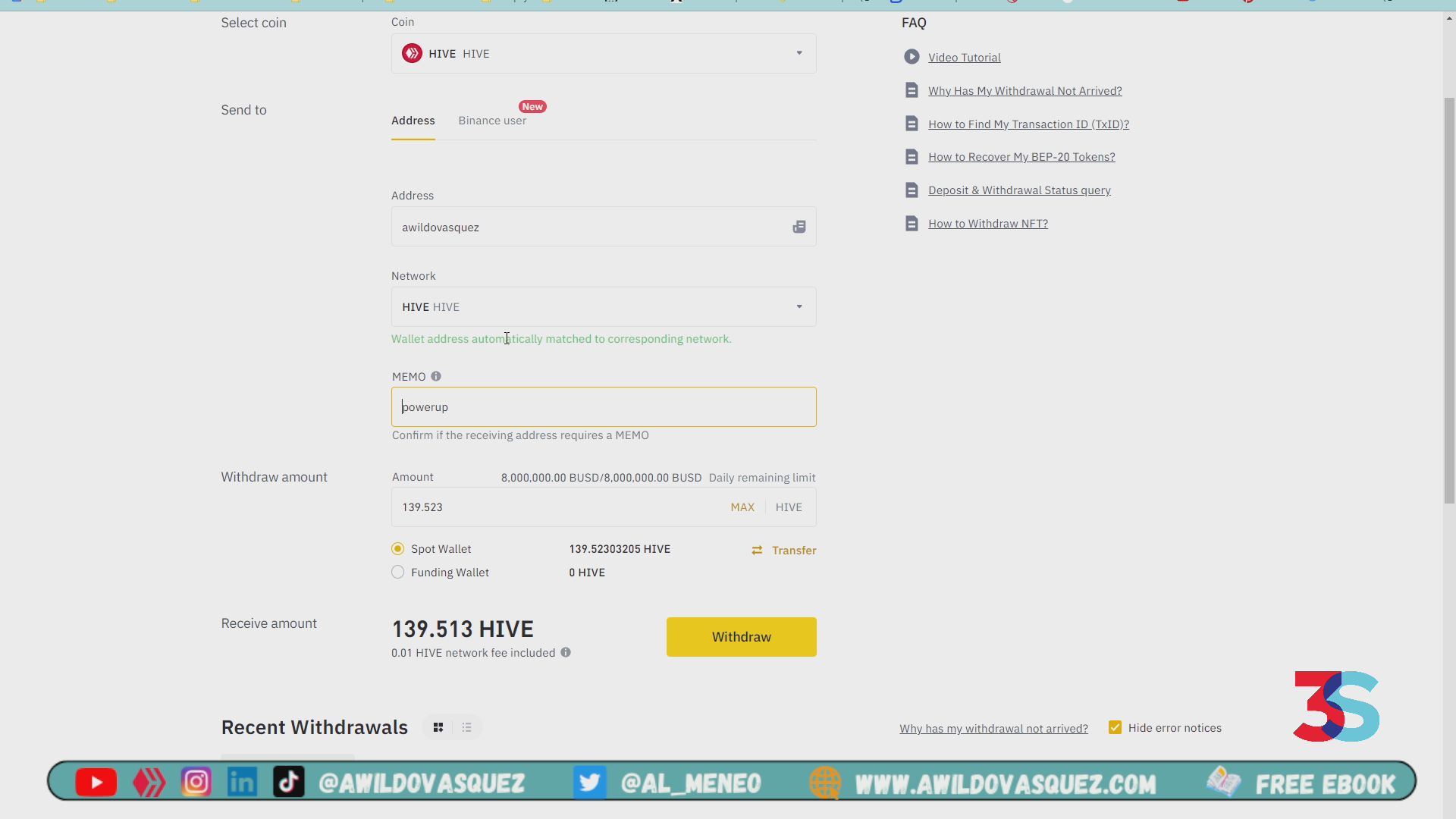 Hive es una plataforma blockchain que pretende facilitar a los desarrolladores la creación de aplicaciones en la cadena de bloques.
En Hive, el Power Up Day es un evento especial en el que se pueden ganar delegaciones con retos y aquí hay unos post muy chulos del blog que te explicarán cómo hacerlo de forma correcta por si prefieres leer los blogs:
Hispanic Community Power Up Day
Este artículo también puede ayudarte con este tema;
Gracias a @traciyork, @hivebuzz y @victoriabsb por los artículos y muchas gracias a los patrocinadores del evento.
También puedes ganar insignias súper chulas para tu cuenta de Hive desde @hivebuzz.
Hay muchas maneras de conseguir Hive en tu cuenta en función de tus contribuciones en la comunidad, por ejemplo creando artículos, y vlogs, jugando un juego en #play2earn o simplemente comprando Hive en una plataforma como Binance y comprar tu Hive desde tu cuenta bancaria o tarjeta de crédito.
En este video, te mostraré cómo puedes comprar un Hive en Binance y enviarlo a tu tarjeta Hive y luego hacer el Power Up para tu cuenta y participar en los premios.
Paso 1. Compra tu Hive en Binance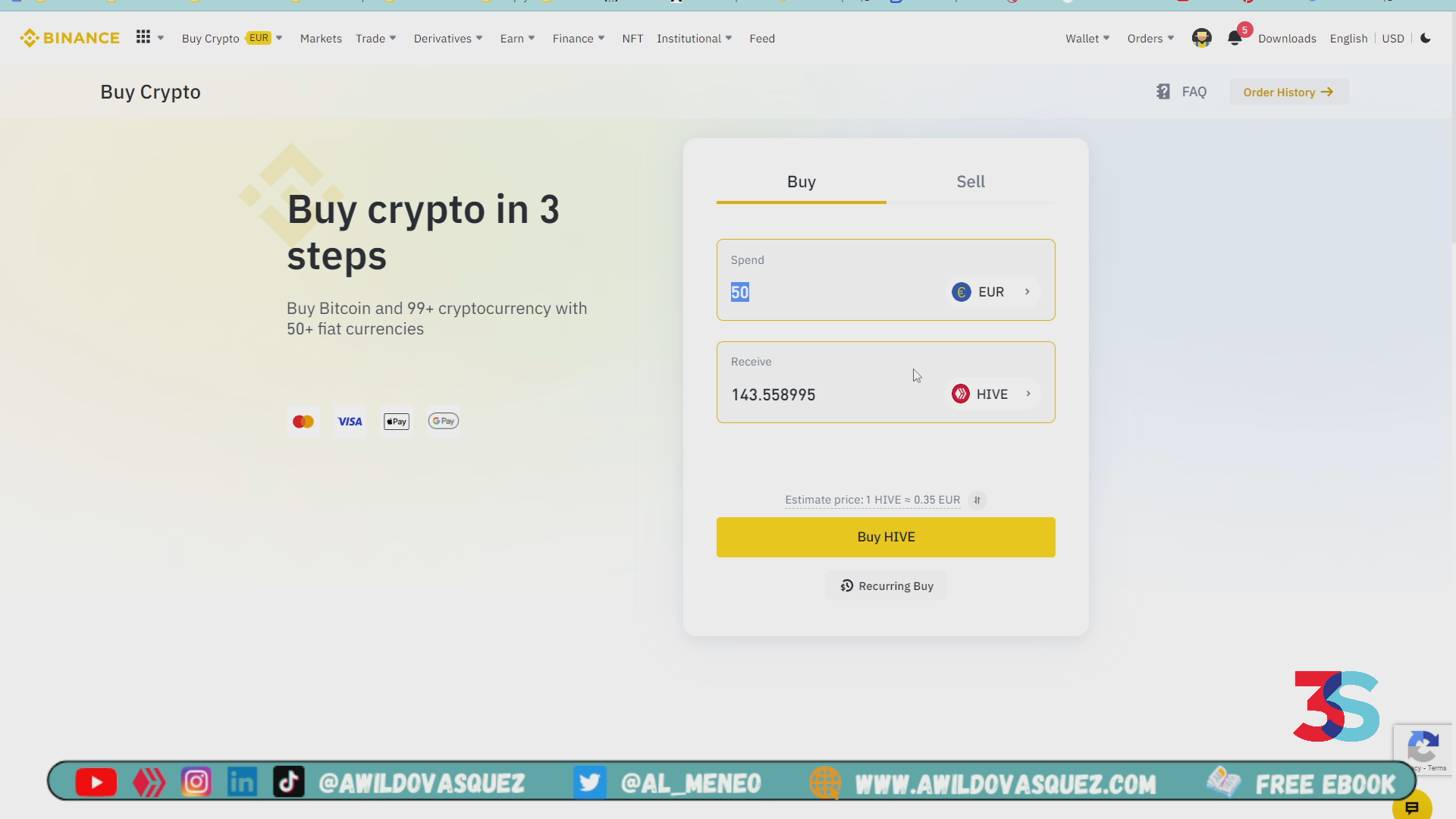 Paso 2. Envía tu Hive desde Binance a Hive blockchain.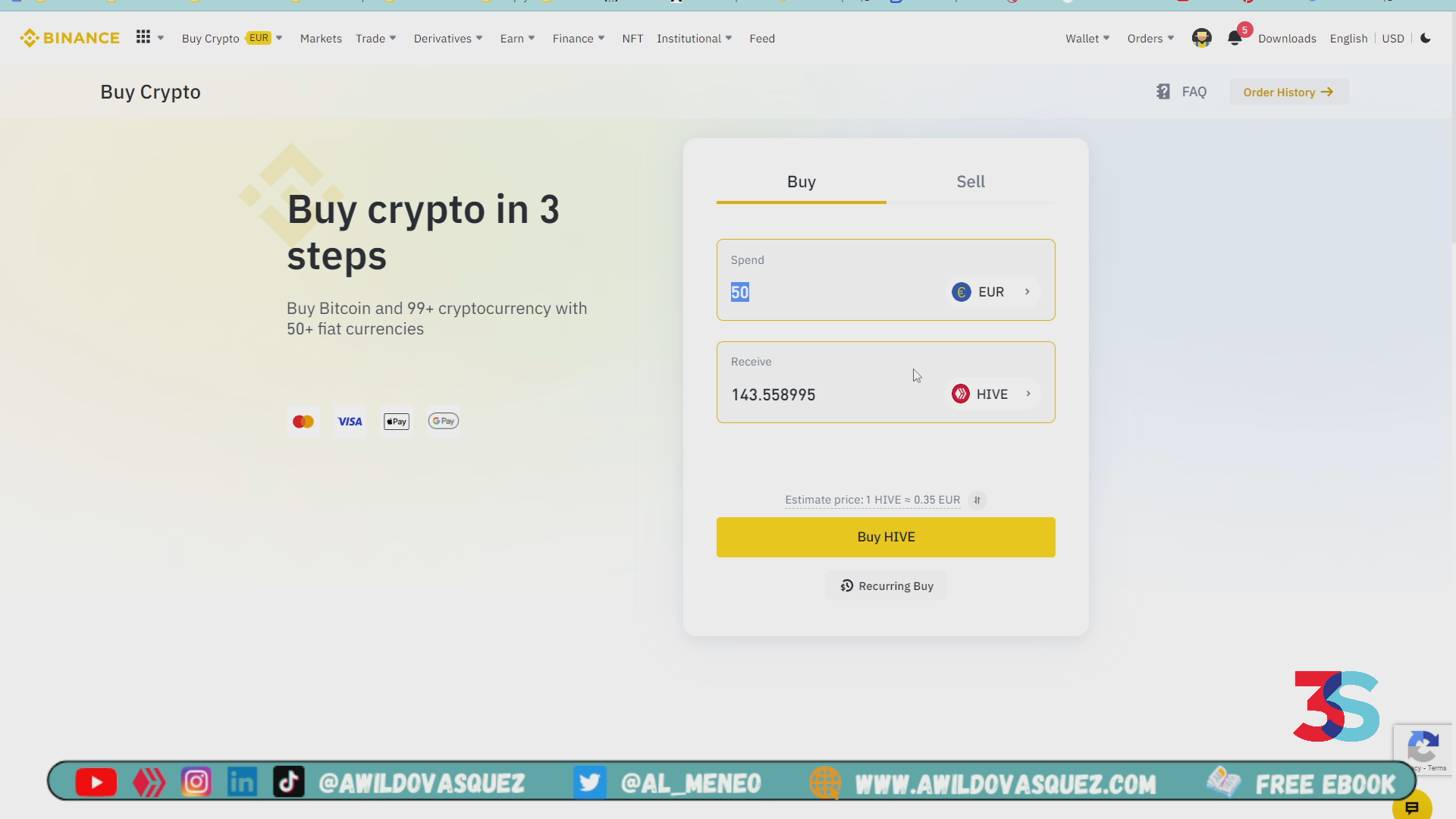 Paso 3. Enciende y acepta la transacción con tus claves privadas.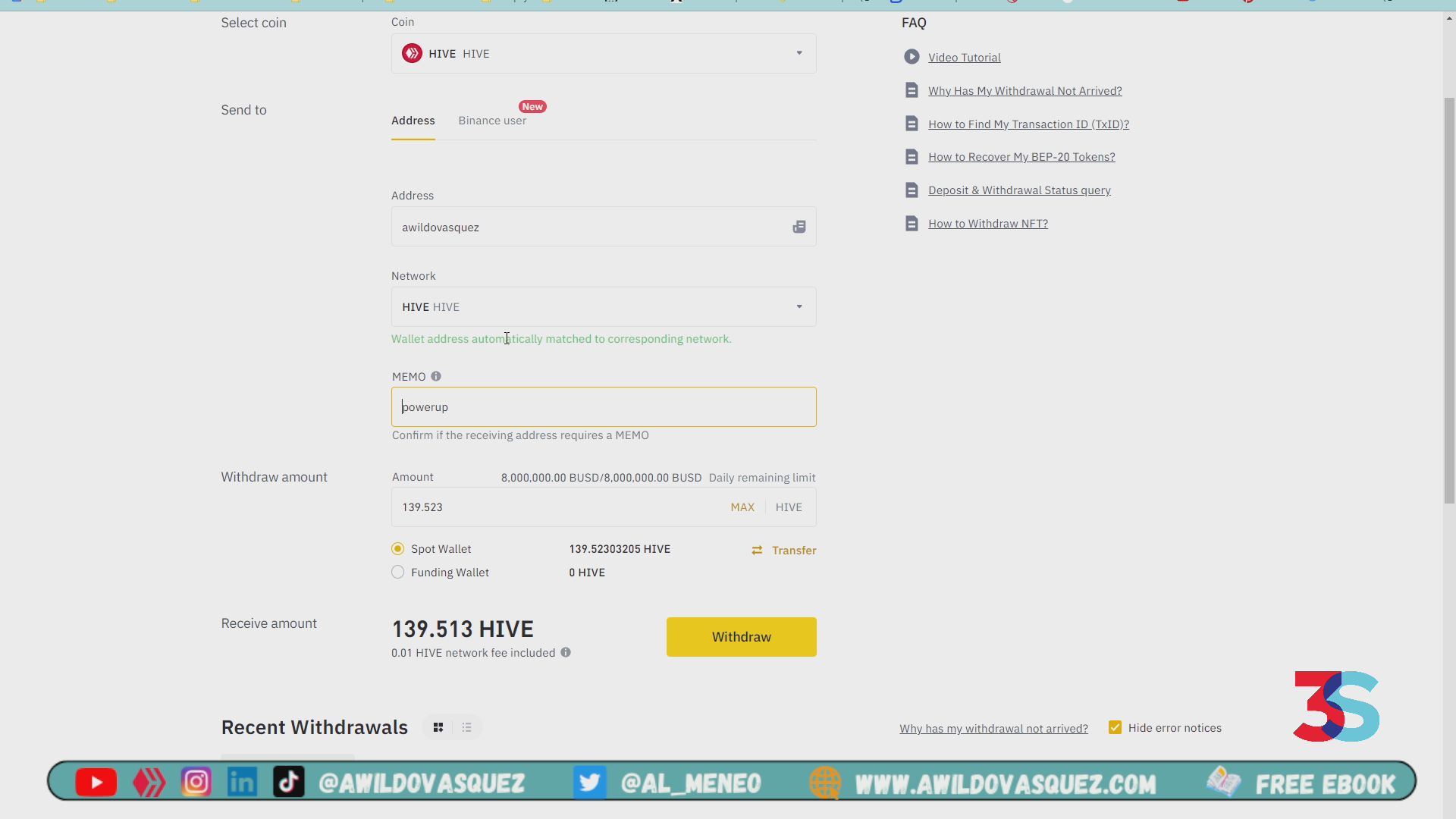 Traducción realizada con la versión gratuita del traductor www.DeepL.com/Translator
---
▶️ 3Speak