LEOFINANCE vs leonicornswap - who keeps the LEO tag?

This post is published via LeoFinance.
2 years ago
Oct 07 2021 1:28 pm
-
4 minutes read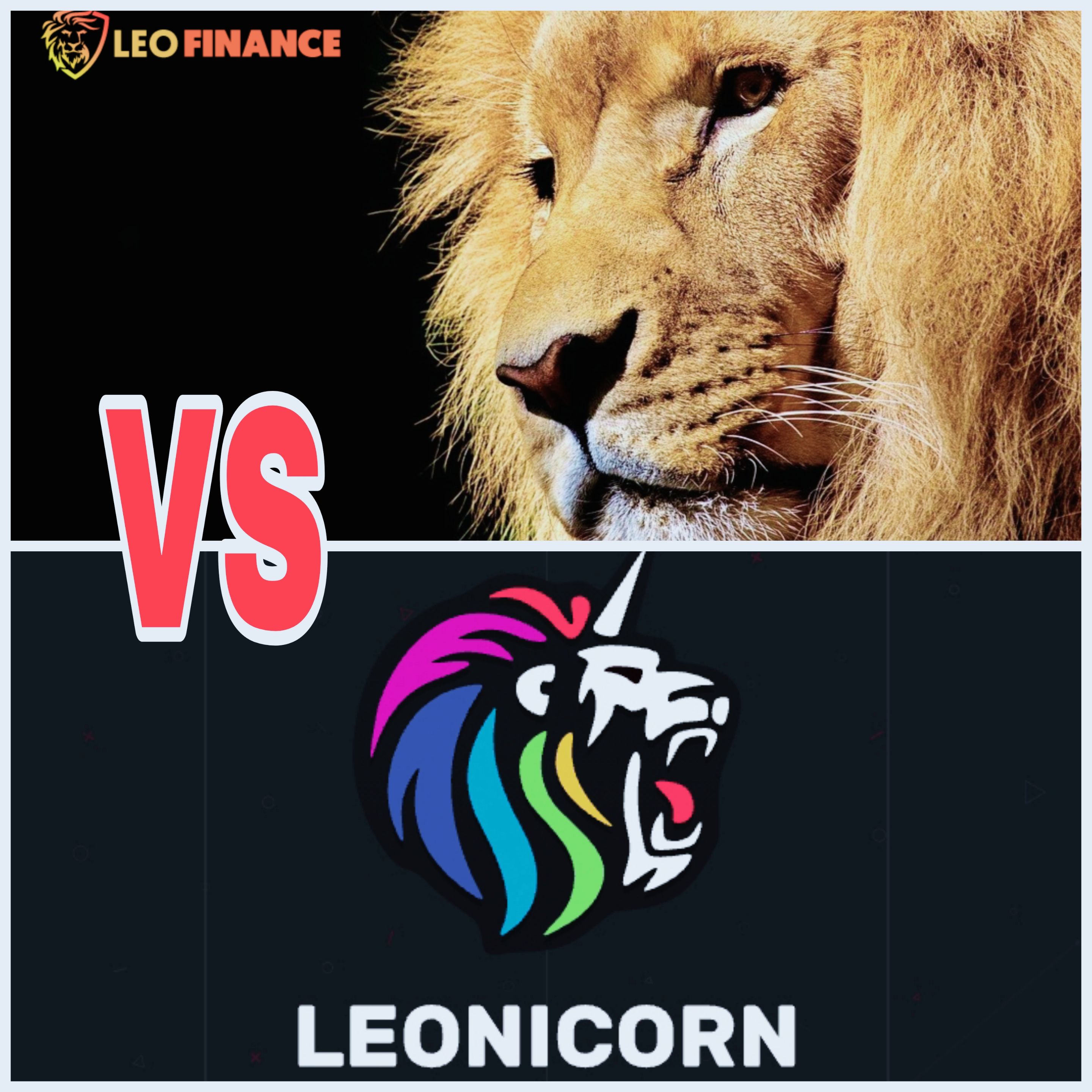 I've come to observe some name competitions when it comes to Leo, the first was the "bitfinex leo coin" which is a practical shit to me, not even the slightest value in that shit to keep it alive in the long run. Then again, I stumbled on "leonicornswap" today, and I'm like, wow, so much for the name.
Notice that "leonicornswap" is written in lowercase, if you've guessed the reason then you're a true lion Cub ;)
Let's get to know what "leonicornswap" is and how LEOFINANCE is…
From the name "leonicorn" I'm already irritated, I mean if you want to be a "Lion" be one, why should you choose to be a cat with a horn on the forehead and having furs covered with glitter? Why?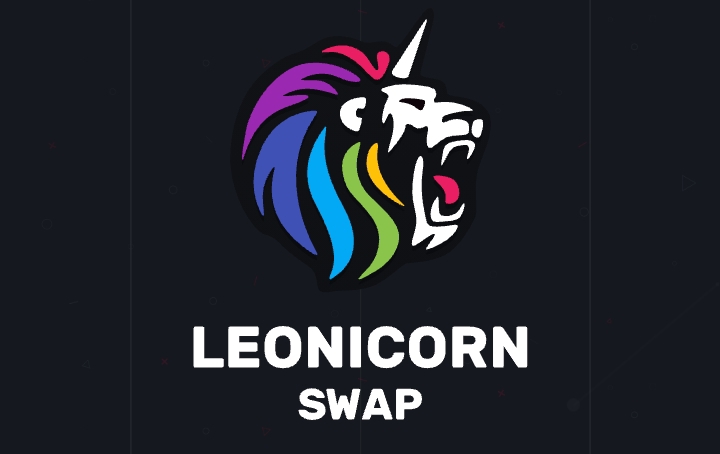 However,
Leonicornswap is an advanced automated market maker with deflationary token model, with a Decentralized marketplace to neural network adjacent coefficients with advanced Defi tools and Products. With leonicornswap, you can trade cryptocurrencies, buy and sell NFTs, provide liquidities, and with its IDO/IFO model, you can raise funds for your projects (nothing new there!)
Judging from the first two lines, the marketing power behind this project lies within its "Deflationary token model". In the current markets, the easiest way to capture investors attention is to create a limited supply coin with a Deflationary design and boom, you're golden. It's not something actually new per se, Bitcoin itself is a Deflationary Asset, the more scarce it gets, the more valuable it will become. This has been a buying point and many projects have tended to adopt the model.
Let's take a look at the Distribution model of LEOS and LEON
LEOS is a deflationary token powered by Binance Smart Chain. It also acts as a governance token on our DEX, allowing LEOS holders to influence decisions concerning the project such as proposing or deciding on new feature proposals and assisting in shaping the DEX platform's future. LEOS is also a hyper-deflationary token that combines static profits and automatic burns with every trade. With each transaction, a 2% yield is shared among the holders, and 1% is burnt. The total supply of LEOS will eventually reduce to 120M.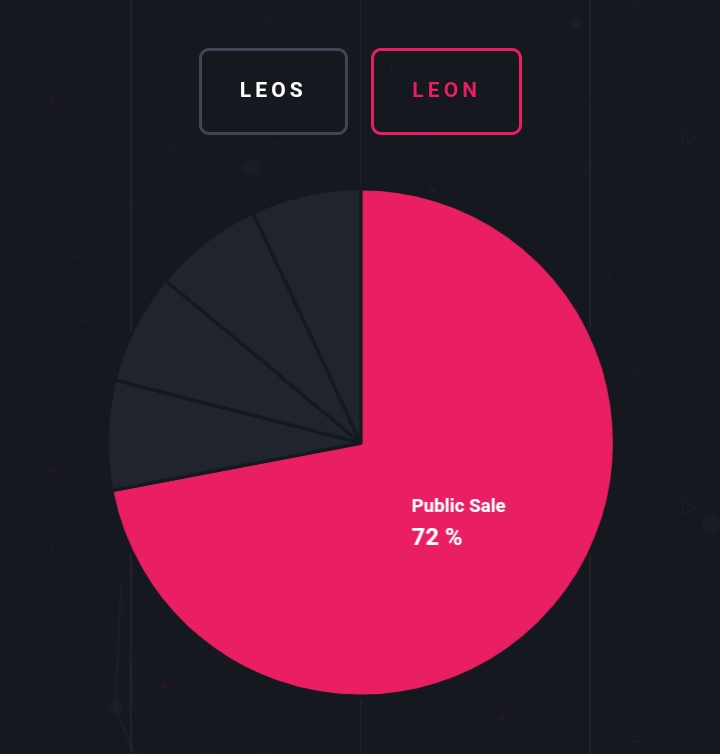 Leonicornswap is a sophisticated decentralized exchange and LEON token is a BEP20 token on Binance Smart Chain which works as a platform token for Leonicornswap platform. LEON is native token on DEX which will be used to incentivize the users for staking, farming etc Also users can use their earned LEON token to stake and earn other tokens. LEON can be used to mint NFT, play lottery, participate in IDOs and other gambling programs which are going to come in the future.
Apparently, there are two tokens involved, LEOS AND LEON, the difference being well stated above. With all this information, we've finally gotten to the risks therein. In the LEOS token distribution, 40% is allocated for public sales meaning no lock up, there's a whole 40% of the entire initial supply of about 210million tokens up for sales. 10% for private sales with 20%/year vest, meaning 20% of that 10% will be vested each year after a 1 year lock period. 10% is also allocated to the team and founders with a 20%/year vest as well but after an 18 months lock period.
If you look at it, that's already 60% well team controlled funds, I'm I right? Reserve funds are allocated 10% as well, with an 18 months lock period. It's also important to note that 10% is allocated for liquidity, but, this liquidity ISN'T LOCKED UP! More details here. Although most of the mentions are supposedly locked for about a year, there's still a 50% supply for layoffs, and this does not even include the LEON tokens distribution which as shown above, is no different.
Lots of risks perceived!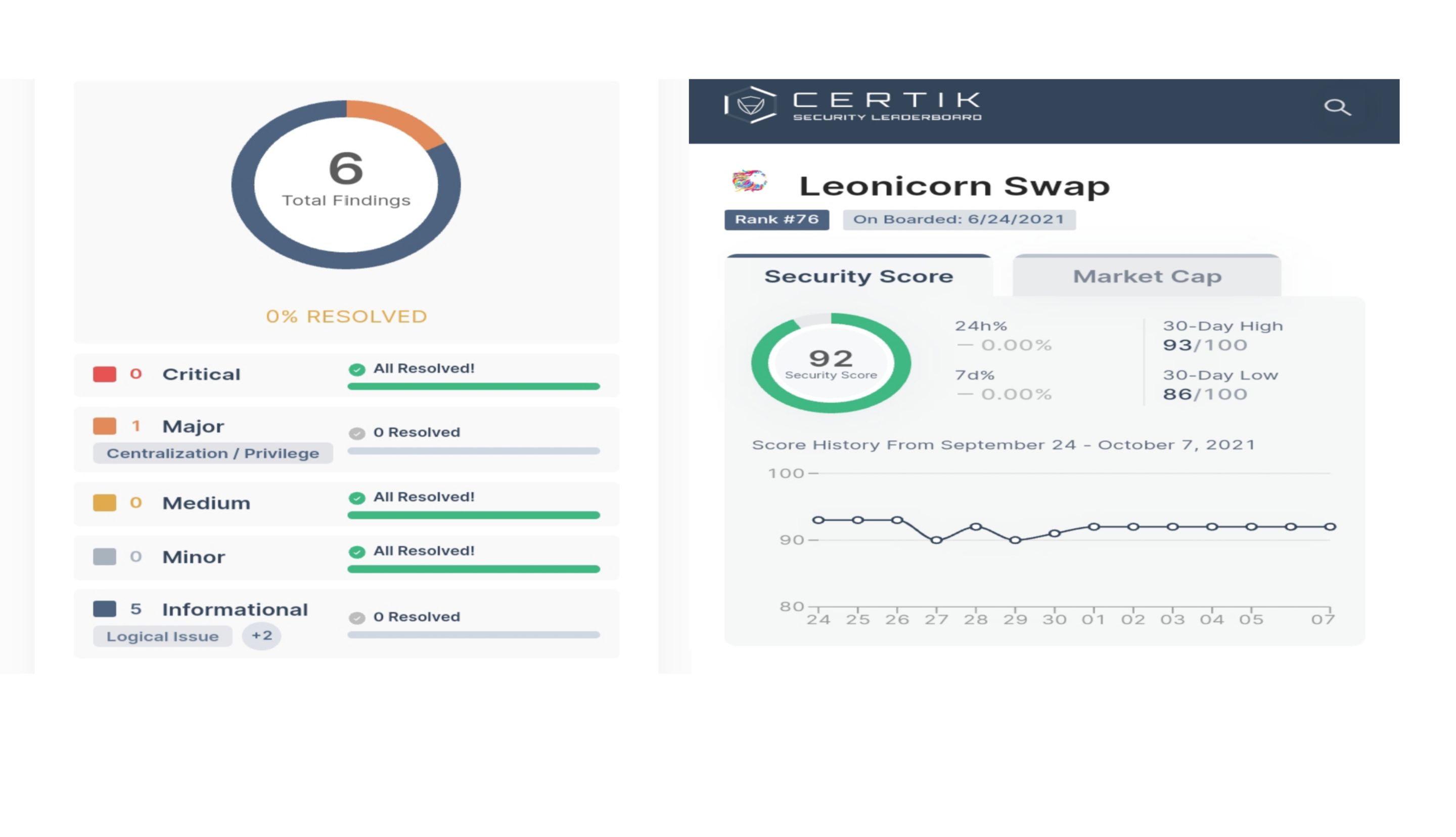 A Certik audit tends to agree with me that there's a centralized risk to this, you can find the full audit here
In the short term, lots of social media push could get this seeing some green candles, no doubt, while currently positioned in a bull market, the chances are there, but long term on this? Not so certain.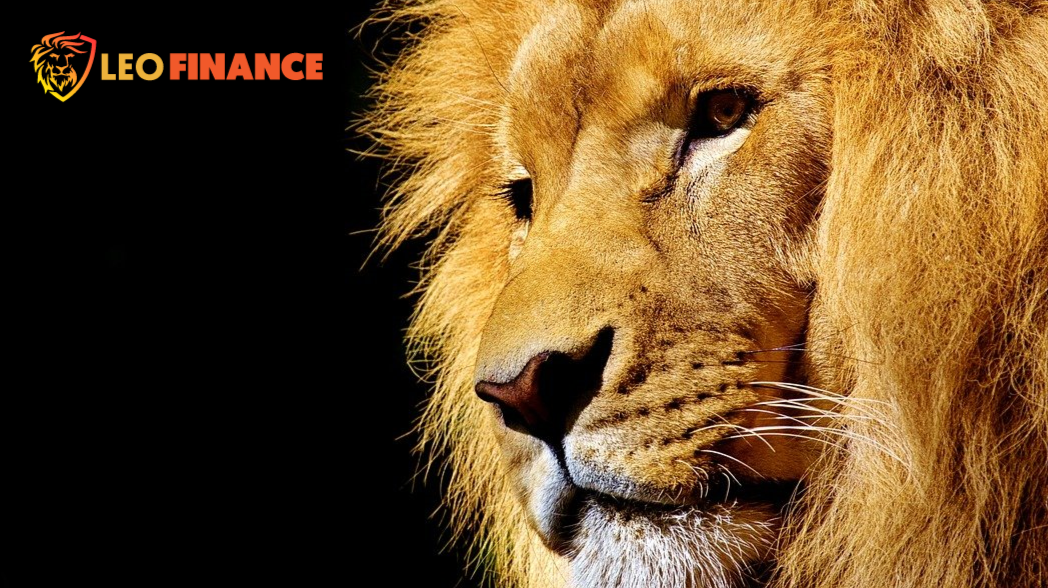 LEOFINANCE to keep the LEO TAG!
The real lion in the industry will remain Leofinance, no doubts. With a project this big? Come on, you don't even need to be told.
LeoFinance is a tokenized social media community for crypto & finance. Users and content creators post content and engage directly on the blockchain and earn cryptocurrency rewards for their engagement
In the baseline, that's what Leofinance is known for, but looking back on what has been going on, it has grown past that. Currently, Leofinance is the only second layer project built on Hive with 3 different value distributing networks. That's how I call it, with Leofinance social media, Cub finance Defi farm, LEOFI, that's three in one.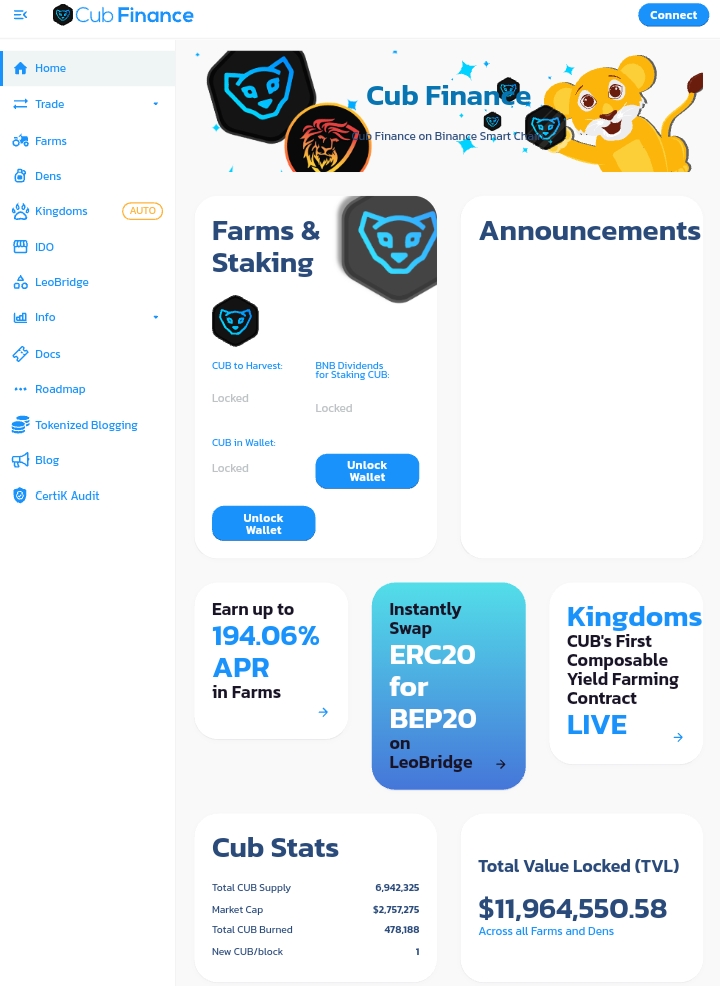 With Leofinance social media platform, one can write finance focused contents and earn leo tokens. With cub finance, one can put earned leos to work in the cub finance Defi farms, you buy Cub and stake in the den to farm more cubs. With additional ways to earn rewards, like the Cub kingdom which currently has over $6 million locked in value.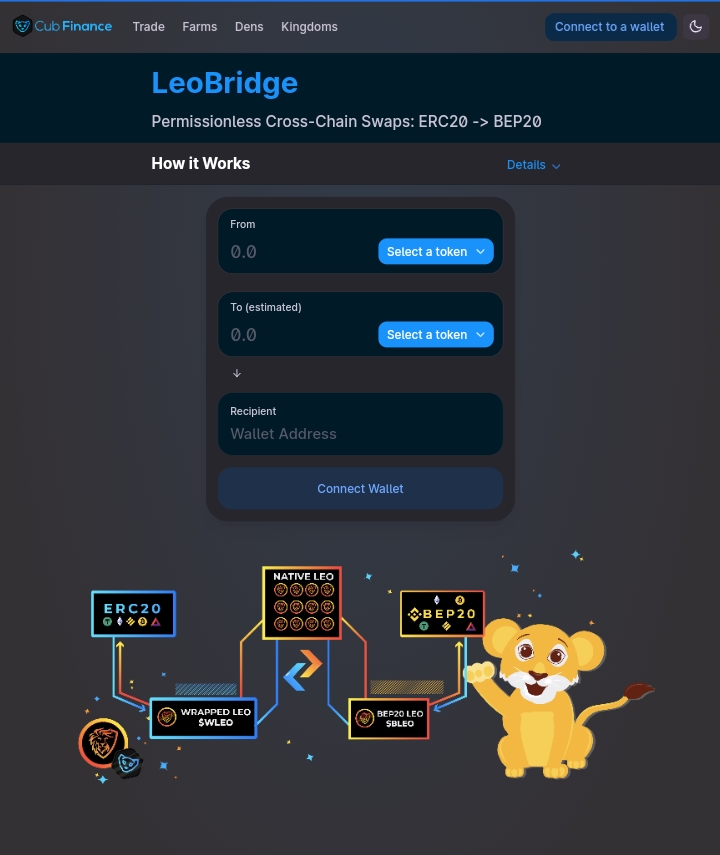 The Leofinance team, deploying Cub finance, has however also been able to create a leo bridge which allows one to make cross-chain swaps between ERC20 tokens and BEP20 tokens.
Is that all? Nope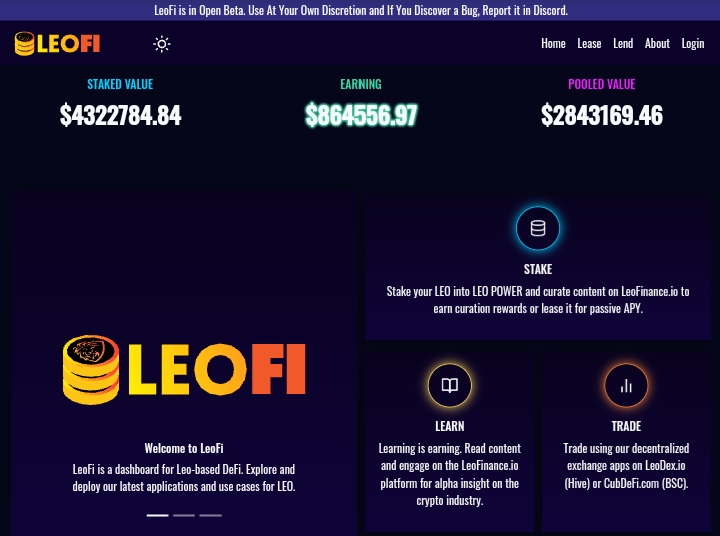 LEOFI is the big investors platform. LEOFI opens up an opportunity for leopower holders to lease out their tokens, sit back and get rewarded. It brings the act of delegations to a decentralized network, giving investors the time to relax while still earning for it. The Hive blockchain is designed to issue rewards on the notes of authors and curators cuts, but being that not everyone can write, or have the curating time in hands, LEOFI makes it possible to maximize your rewards, making it impossible to lose profits on your investments.
Looking back at the 3 mentioned platforms, Leofinance has been able to deploy 3 different channels of income connecting back to the mother blockchain. It's something really impossible to ignore. Additionally, this isn't however, the end of it! With more anticipated developments, Leofinance is only the winning lion.
Posted Using LeoFinance Beta