I purchased my Discovery+ subscription with Cryptocurrency using Cryptorefills

This post is published via LeoFinance.
2 years ago
Nov 23 2021 5:15 pm
-
2 minutes read
For a very long time, I was looking for an option to purchase my real-world needs with the help of cryptocurrencies directly. This way I don't have to unnecessarily move my money to a bank account or convert it to cash to purchase something. A few months back I found out Cryptorefills website. They offer great service where we can purchase many things using cryptocurrency directly.
This service is available in many countries. We should also understand that there are a few things that are applicable only to certain countries. Not everything is available in all the countries. I was initially wondering if this website was legitimate or not. I thought of experimenting with it by adding a small 50 Rupees Google Play credit. To my surprise, it worked. This happened a few months back. I even thought of writing a step-by-step guide for the same but couldn't make it. I might write a guide soon.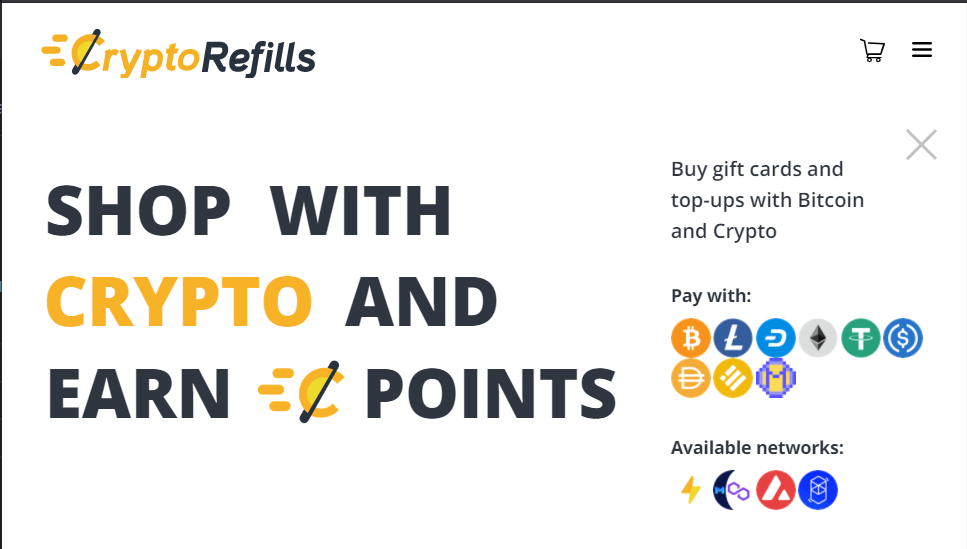 Today I'm happy to share with you all that I was able to purchase my Discovery+ subscription with the help of crypto. The site offers 2 payment methods. We can choose to pay with the help of Bitcoin or we can use Binance pay as a payment method. I found Binance pay very comfortable and used the same. I'm guessing Binance Pay is a payment facility available to us on Binance only for the KYC customers. People who have done their KYC can make use of this feature.
When I wanted to purchase a Discovery+ subscription on my mobile app, there was an option to make the payment using Google Play or a Credit card. That is when it came to my mind that I can get some credits using cryptorefills. I immediately logged into my account and purchased a Google Play voucher and used it to purchase a Discovery+ subscription. I'm glad that crypto is getting handy even in countries where we don't have a clear way to use Crypto as a payment method. There are also so many cool things that I can purchase with the help of cryptorefills. The best few things that I would say are Amazon and Flipkart vouchers and also an option to purchase groceries with Cryptorefills. Next time if I purchase something on Amazon, I have to remember to use Cryptorefills.
I guess it will also be good if I share my referral link with people so that they can also get benefits from signing up. If you are hearing about Cryptorefills for the very first time, I recommend taking a look, and please do sign up using my referral link.
---
---
Posted Using LeoFinance Beta