BDVoter Daily Hive Showcase: #321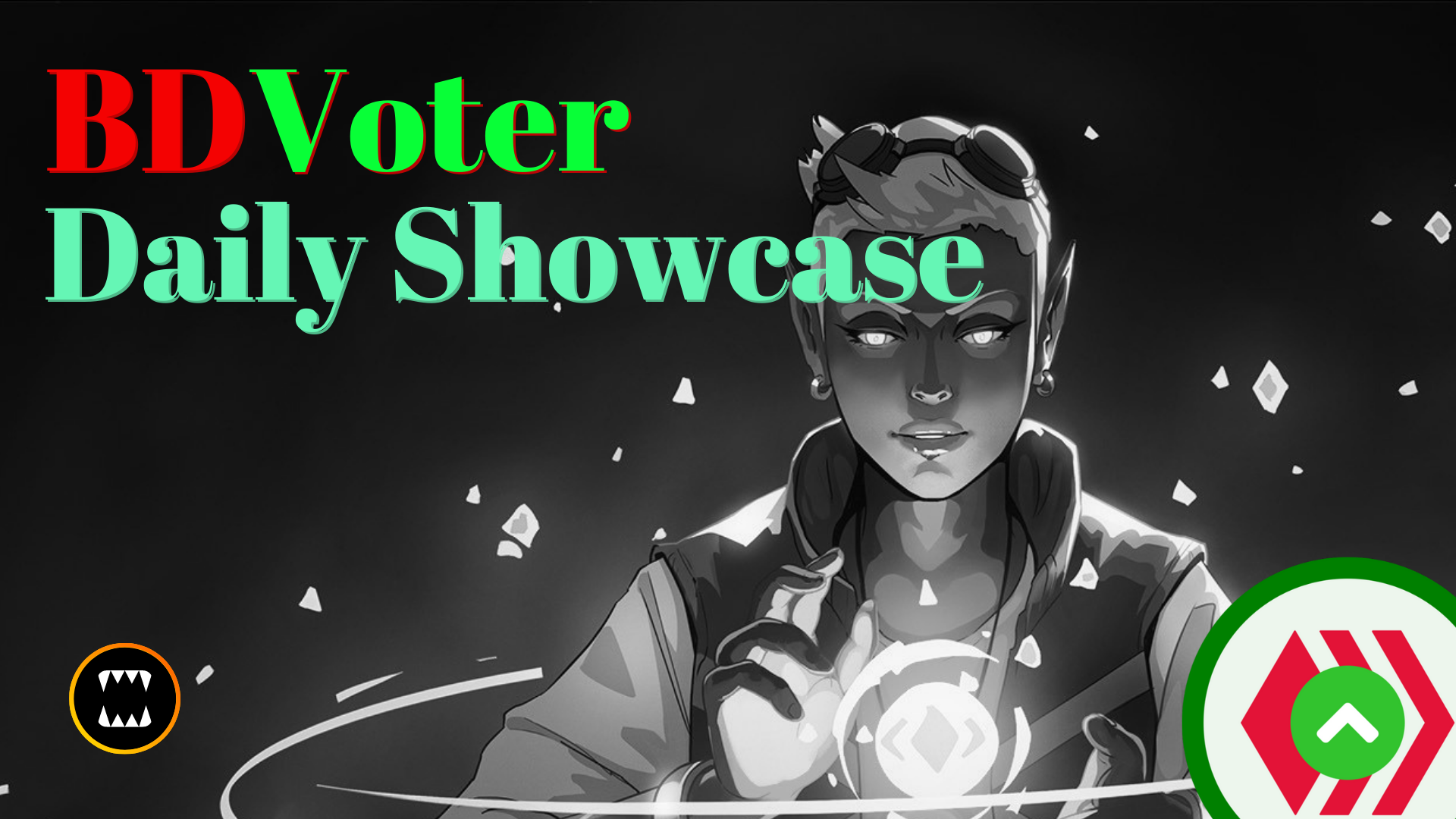 Welcome to BDVoter Daily Showcase, BDVoter was started concerning BD users who did not get support even after writing well. Besides BDVoter gives support to foreign users too. BDVoter is a curation project on Hive Blockchain. BDVoter's mission is to promote uninspired but extraordinary content. Every day we do manual curation also besides that we are also supporting weekly @splinterlands challenges ( Art Challenge, Social Media Challenge & Battle Mage Secrets). We only support original content here. We will exact vengeance with extreme prejudice against plagiarists and spammers. So we want to see you unleash that creativity of yours. When you create you get better at what you do. When you plagiarise it is a wasted effort, and we don't like wastefulness or laziness here. We encourage everyone to visit these blogs and show these great Hivers your support and encouragement. If you enjoyed their work, give them a Follow or maybe even say Hello! and shower some love on their content.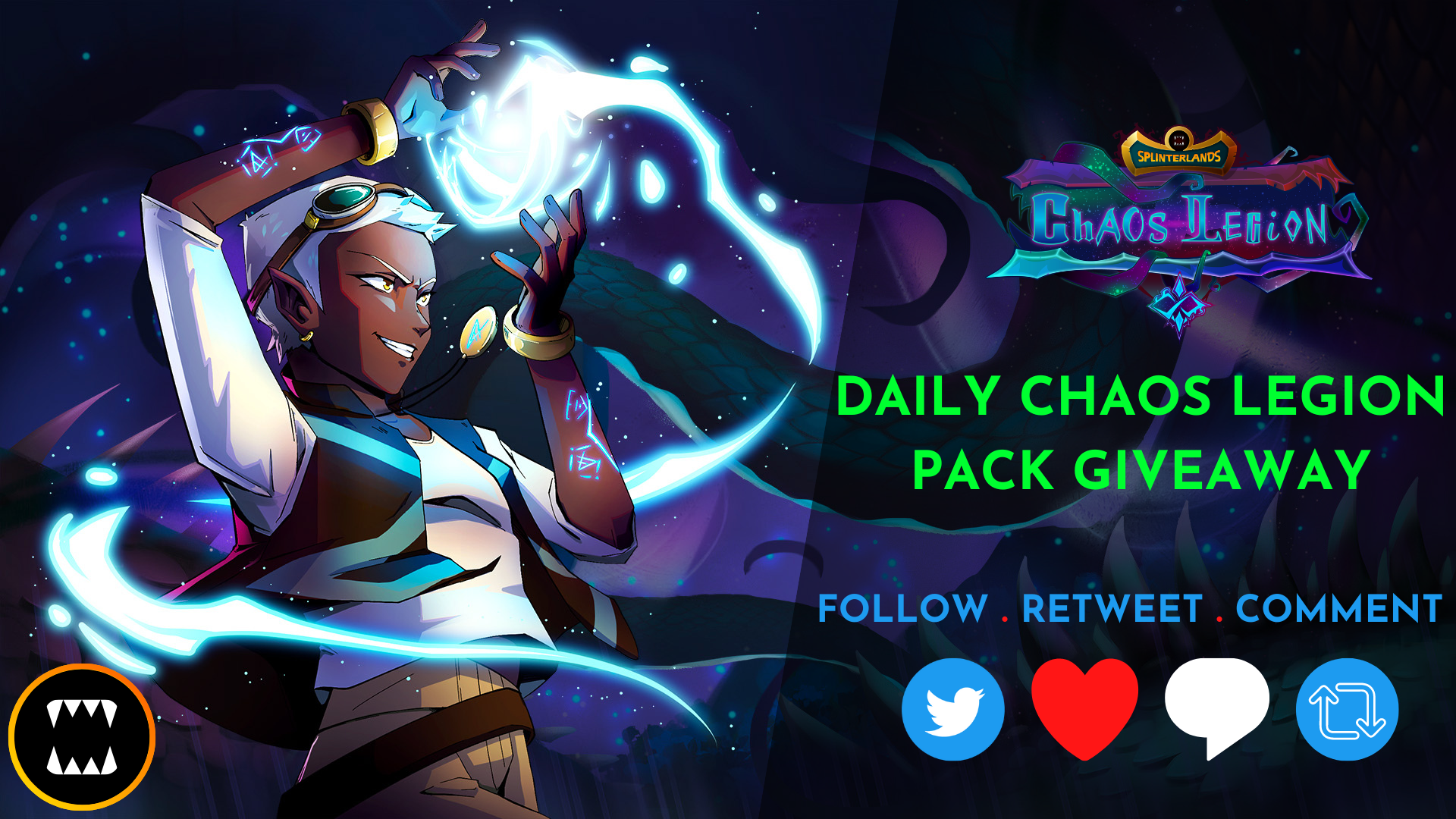 This is a new initiative by the bdvoter team to increase engagement between hive blockchain and Social media (Twitter). Every day we are going to share our Daily Showcase on Twitter and we are planning to giveaway 1 chaos legion booster pack to a lucky user every day. To participate in the giveaway you don't have to work hard, it's some easy steps to follow to participate in this giveaway.
HOW TO PARTICIPATE:
1. Follow BDVoter & Splinterlands Twitter Profile. If you already followed, then skip this one. 2. Like & Retweet our latest Daily Showcase tweet. 3. Comment your Splinterlands Username on our latest Daily Showcase tweet.
That's it !! You just need to follow these simple 3 steps to participate in our giveaway. The giveaway winner will be announced before our next Daily Showcase post/tweet. So keep your eyes on our Twitter page. So, the earlier you participate the better chance you will have to win 1 chaos legion booster pack.
There didn't seem to be much in this town hall. To me it seemed like the calm before the storm. Anyways I will cover some of the main topics from the town hall. I also want to share my Splinterlands journey and I hope that this inspires others to start their journey today.

Greetings everyone! It's another week and another SPLINTERLANDS BRAWL. In this particular brawl, we'll be showcasing how relying solely on legendary overpowered monsters/summoner won't guarantee a victory. To win the game, strategic planning and maximizing the potential of each monster and their unique abilities are crucial.

Splinterlands have seven powerful units. Six of them allow you to summon a specific monster, depending on the element you chose. But, there is one unit that is allied to all and that is the Neutral Unit. The Neutral Unit can be paired up to any element in Splinterlands and that is what makes the battle more interesting. Players can choose any element but due to the Neutral Unit, your opponent can never know if the fire element monsters are the monsters you use in the battle of the Neutral Unit. Neutral Unit can create confusion towards your opponent. Speaking of Neutral Unit, there is one monster that catches my attention and that is the SPIRIT HOARDER

The edition of "Chaos Legion" has come to an end, the "Airdrops" were distributed in its entirety and we can only wait patiently for "Rebellion" to have new and fabulous cards, besides, with all this and many things that have been happening in the splinterlands ecosystem and in my life, I did not have time to make my usual "Top" of favorite summoners, where, I detail which are the ones I prefer and why, in that sense, to choose my favorites took me some work, but, I took into account specific variables that I will explain in the course of this post, so, of all the 6 original summoners of that edition that were delivered from the air, I only selected 3 of them.

In this content i want to share about how arranging Quora in brawl battle is super fatal especially with have crutial ruleset like Noxious Fumes. This battle so special for me because i can win over Llama Summoner in Poison Battle meanwhile Llama Summoner have Cleanse abilities and Last stand abilities that make this summoner seems Overpowered. But Martyr abilities can enchance our targeted monster in Poison battle, monster with Martyr abilities will die first caused by poison after martyr effect activated the targeted monster will be overpowered too. In this case i am targeting Quora as the target to get Martyr abilities.

Now that the battle challenge has changed to a rule set analysis. I switch my series from rule set analysis towards ability analysis for the social media challenge.
---
Delegate HIVE POWER to us & earn HIVE daily.
| | | | | | | | |----|----|----|----|----|----|----| |500 HP|1000 HP|2000 HP|5000 HP|10000 HP|15000 HP|20000 HP|
---
If you are from Bangladesh and looking for community support, Join BDCommunity Discord Server & If you want to support our service, please Delegate us & set your witness proxy to BDVoter.