Hive Progress Report on 12-September-2021
My journey on HIVE blockchain continues and I am advancing on all fronts by piling up both HIVE, HBD, and second layer tokens from all communities around here. There was some decrease across the crypto market and also this ecosystem was affected by that, thus my revenues. On top of that, it was my brother's birthday today and I've decided to give him as gift 1K CUB tokens, thus my earnings from bridged tokens have decreased quite a bit. But my daily presence and content creation, alongside the curation on LEO Finance, brought me good rewards that put me one step closer to my milestones.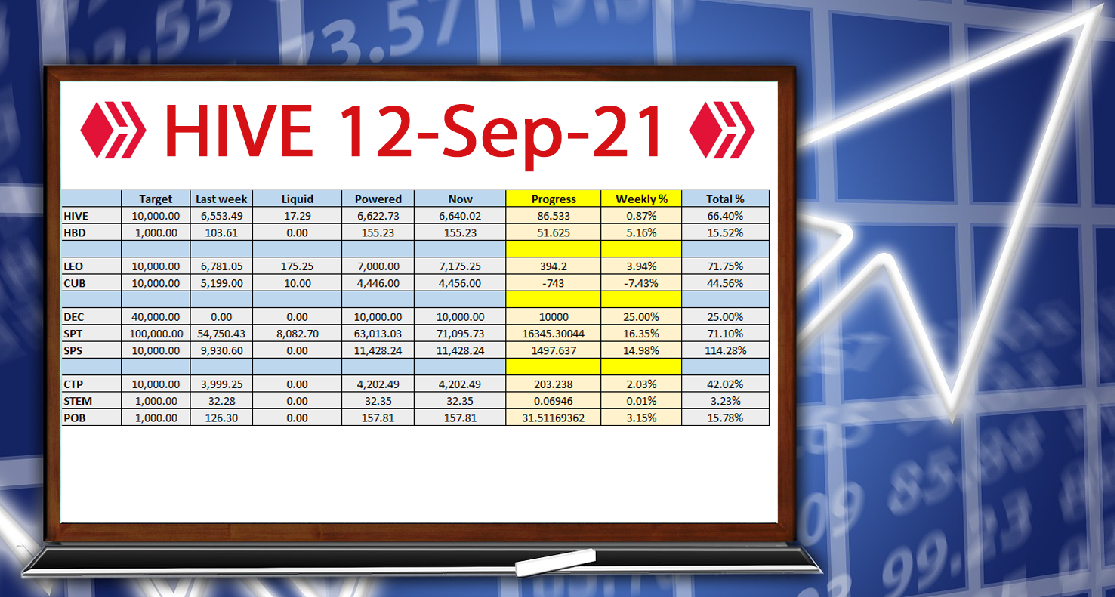 HIVE & HBD I am getting HIVE Power for all my content creation and engagement and also HBD along with that. Besides this, some games built on this blockchain are continuing to provide steady income and those would be Splinterlands, DCity, RisingStar, Rabona, and one that I have embarked on just last week DCrops. All the HIVE rewards I am using to power up and the gained HBD I am putting in savings for a nice 10% APY. Overall I've ended another week by gaining 86 Hive and 51 HBD that makes for about $115.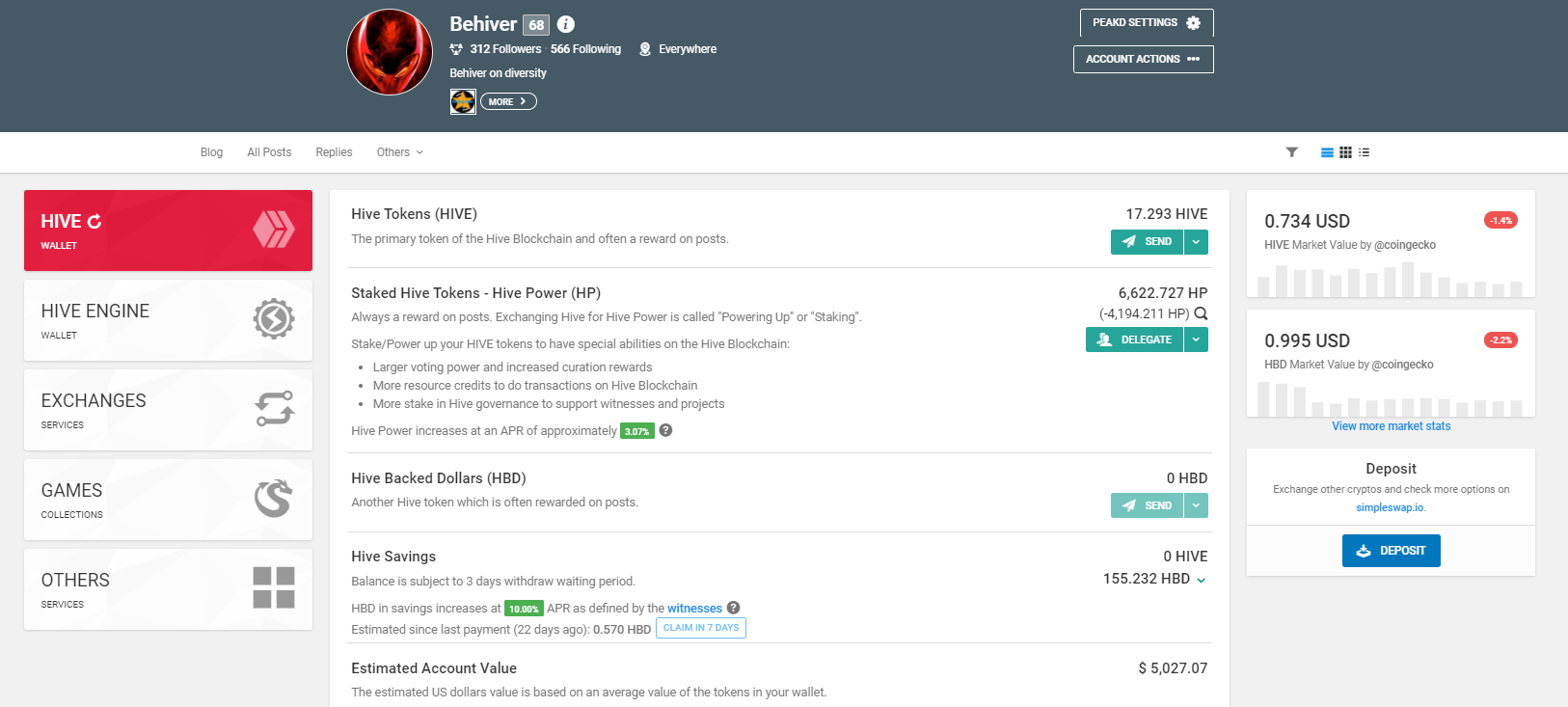 LEO & CUB LEO Finance is the place to be for me and I am providing content as often as I can and trying to get into all the use cases this ecosystem offers. The steady building is the name of the game and I've succeeded these days to reach 7,000 LEO Power and I see the light on my goal of getting to 10,000 LEO Power by end of the year. The CUB has a pullback with my 1K gift, but I hope I will get back over 5,000 CUB pretty soon as well as I am in 3 farms and 2 kingdoms there. While I have gained 394 LEO this week, I have decreased with 743 CUB making the balance for these up to -$269.

DEC & SPS & SPT Splinterlands continue to provide an important revenue stream and with things boiling in probably more good things are to come. Tomorrow we should see the new Reward Cards launched and afterward the much away Chaos Legion presale. I've fought each day and went for Daily Rewards chests and I am also now enlisted in the Brawl wars. With that participation, I could earn this week 10,000 DEC, 16,345 SPT, and 1,500 SPS. That sums up for a healthy $642.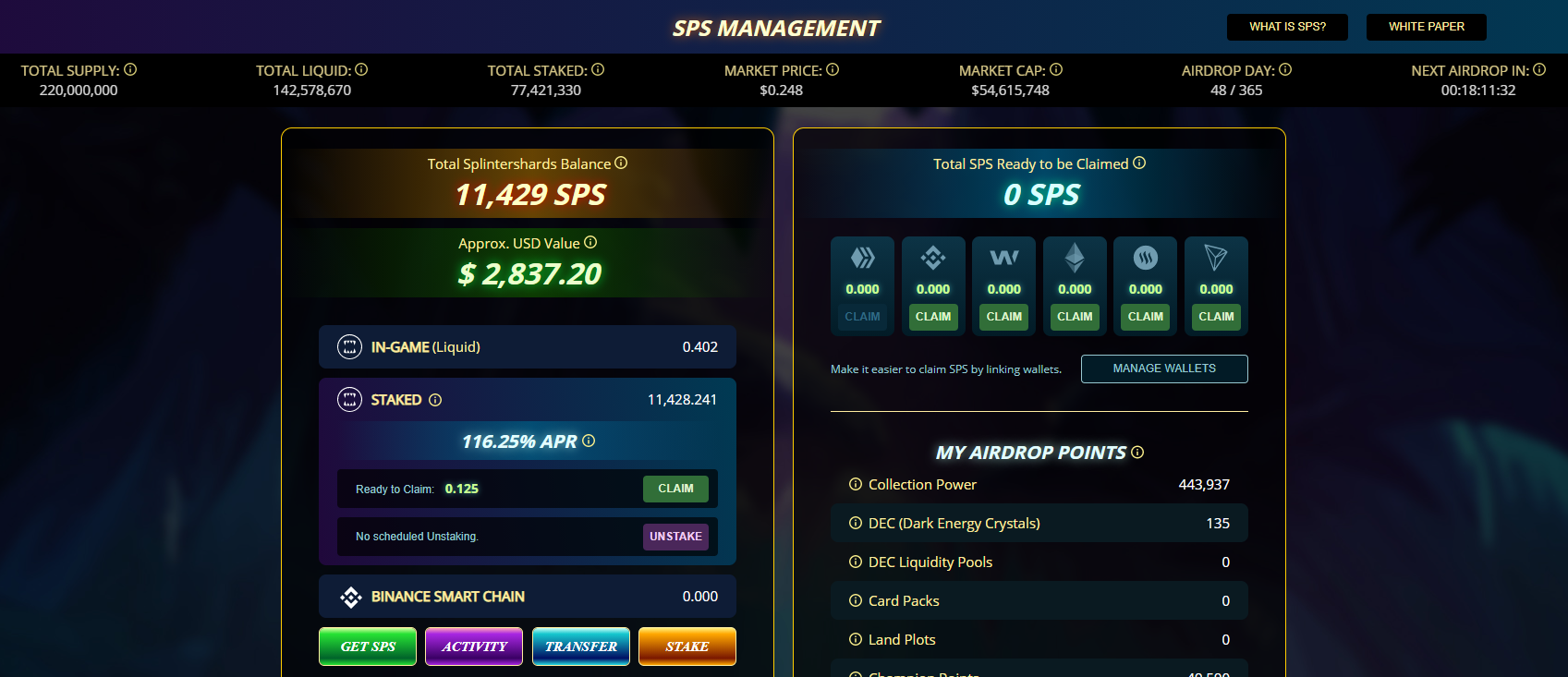 CTP, POB, STEM & Other HIVE second layer tokens I am continuing to gather side tokens from different communities and at the moment I am emphasizing CTP, POS, and STEM cryptocurrencies. I've succeeded to earn 203 CTP, 0.07 STEM and 157 POB tokens which make for about $9. Not a big jump or serious earnings but everything that I am raising I am delegating for some passive income as well.

The week continued to provide healthy gains on HIVE blockchain for both first and second layer tokens and overall I've ended up with $500 for the week or $70 per day. This keeps my motivation at high levels and makes me continue on the path to greatness on HIVE. From where does that come? As I am powering up most of my earnings I am climbing up in different rankings and also ensure passive earnings in the long run. And this is not a sprint, but rather a marathon, and I am expecting to be up there on the podium or close enough.
Posted Using LeoFinance Beta