Travala just parachuted 24% APY AVA cryptocurrency to my account with the Smart Bonus program
Travala.com platform has AVA (BEP-2 token standard) at the heart of all existing and future use cases Travala.com is pursuing. With AVA, the incentive to use Travala.com becomes even stronger as it provides additional benefits and enhanced user engagement. With its use incentivised by valuable rewards, demand for AVA can be expected to grow in line with platform adoption, leading to the establishment of a healthy internal token economy from which all stakeholders may benefit. And this is quite true as today I got my rewards from the Smart Bonus level.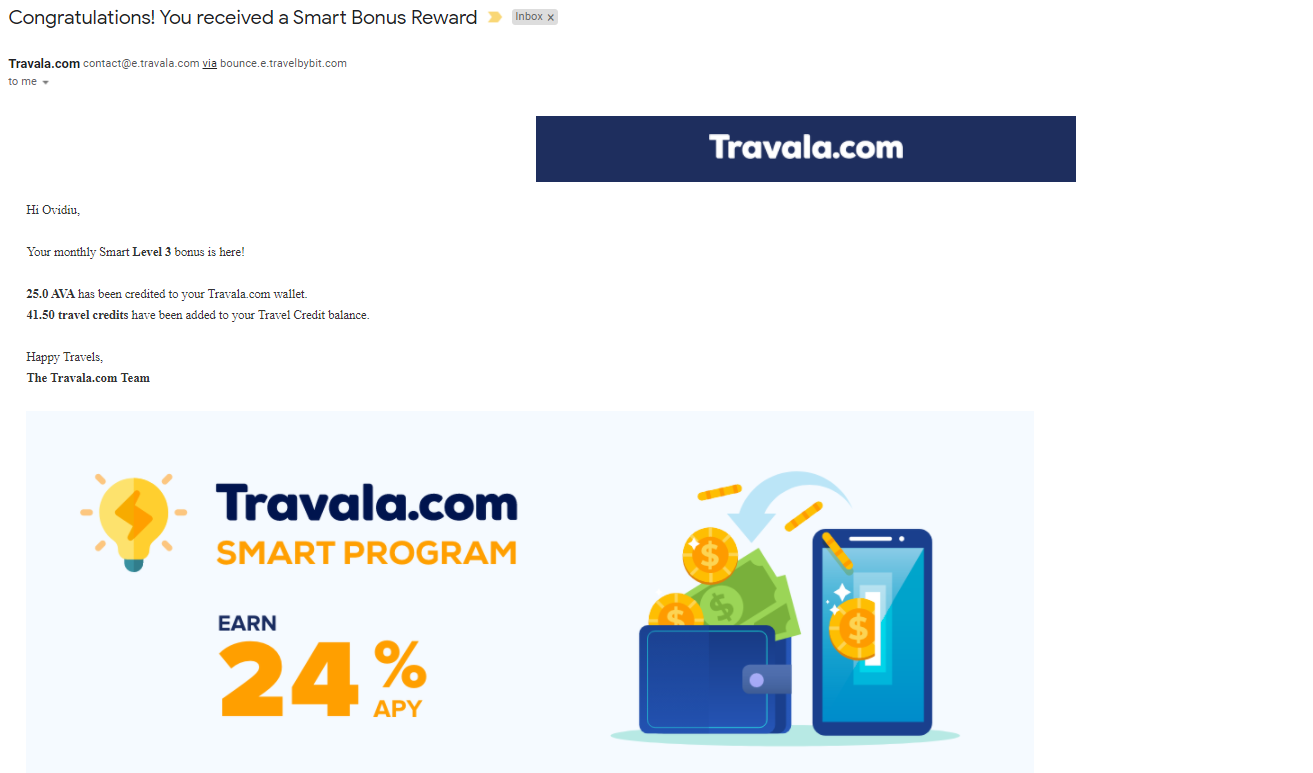 With 2,500 AVA staked I am in the SMART Level 3 deposit where I enjoy the following benefits:
Discount - Get a 3% discount from bookings made on the platform. The discount will be applied directly to the listed prices on the platform.
Loyalty - Get a 3% loyalty reward for bookings made on the platform after you have completed your stay paid directly to your wallet.
Bonus - Get a bonus reward of 24% of your locked AVA amount per year paid directly to your wallets just for activating the membership of the program.
AVA Payment - Pay the full amount of your accommodation bookings with the AVA token and you will get an extra 3% discount of the total price.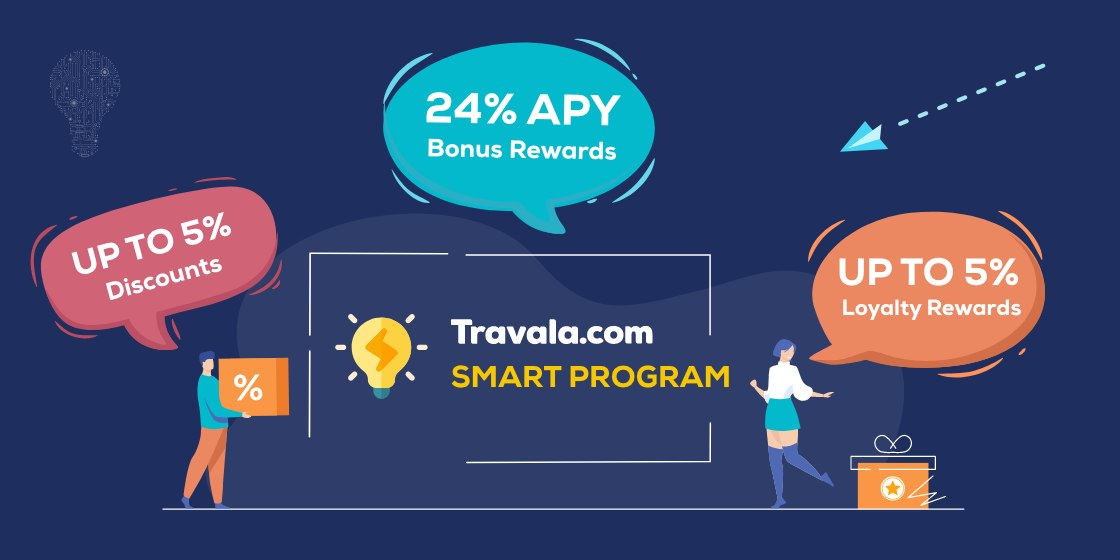 As you can see there are a lot of goodies floating around my account and this month the rewards where translated into:
25 AVA - Rewards in AVA are paid as 1% per month and the value based on the market price is of 45 USD
48 Credits - These can be used for any travelling booking on Travala.com and the reward value for this month are as of 60 USD (50 EURO)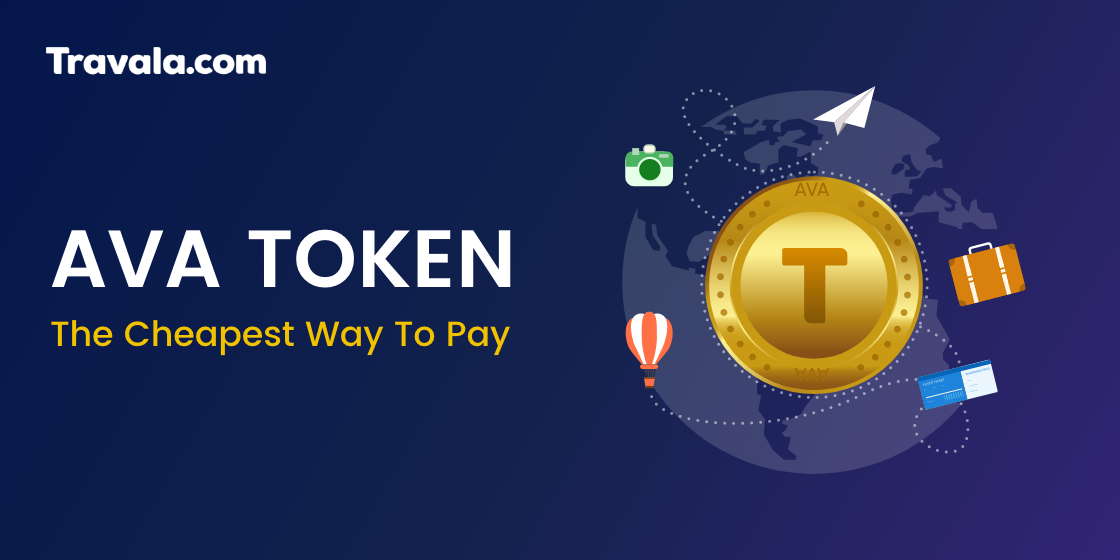 These rewards are pretty great for a month for just HODLing and seeing both my AVA tokens increase in numbers, Travel Credits gather in for future bookings and the price rising and improving day by day. The travel sector should bounce back this year with the vaccines rolling out and this was another reason why I invested in Travala.com (AVA) platform. Probably I will keep the AVA crypto into the SMART Level 3 program for a long time as 24% APY paid in both AVA and Travel Credits is pretty sweet.
Join Travala and get 10 USD Travel Credits on Signup!
Posted Using LeoFinance Beta