Did Chaos Legion Collection live up to expectation?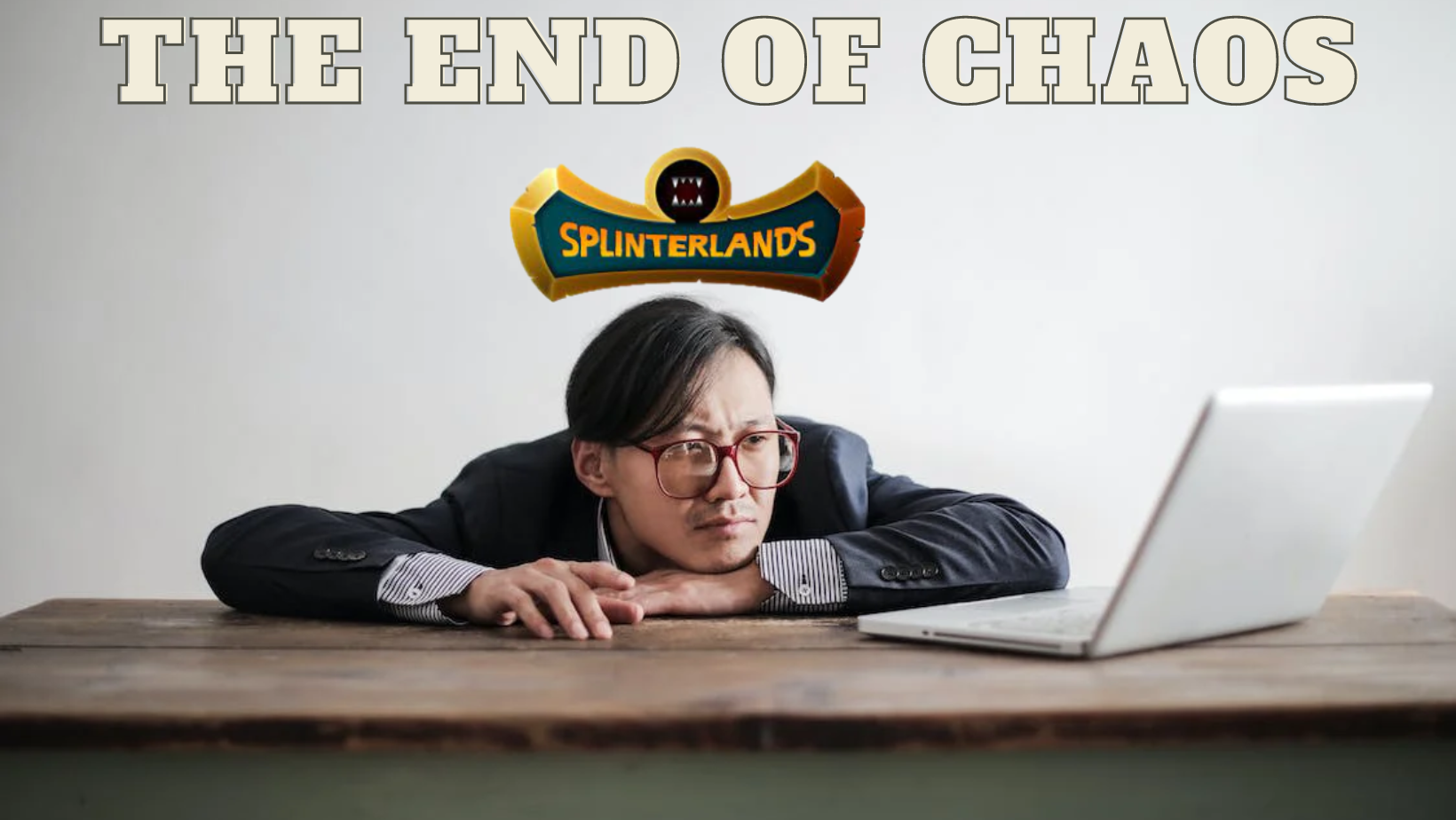 Yeah, it's official, Chaos Legion packs will be out of sight within the next 24 hours. This gives me an opportunity to look back and I have to say, overall, the collection turned out to be something of a disappointment.
For what it is worth, congratulations to the Splinterlands team for giving us the opportunity to be a part of this project. The project has been steadfast in its drive to create value for investors and for that, we say a big thank you.
We can't always get it right and that's okay because we're humans. However, after making an error, it is our ability to remedy our errors that will enable us to be a more successful project.
It is important to drop the premise that when I say "didn't live up to expectation", I'm only referring to the monsters being quite cheap these days. This also means that the Chaos Legion packs hardly offer value for money, even when you open them with potions.
In my opinion, the Chaos Legion collection largely underwhelmed through the ages and I suspect it was due to a variety of factors that I'd dig into. Let it be clear that this is just my opinion and should not be taken as advice.
The Supply
The first thing that really struck me about the Chaos Legion collection was the total supply of the pack. At launch, we were told that there would be an astonishing 15 million packs printed during the lifespan of the collection.
For what it is worth, plaudits must go out to the Splinterlands team for the level of marketing they put into the collection. This was the first pack collection that used the updated or modern collection power level for assets, so it was heralded with some level of excitement.
Even at launch, people indicated their concerns about the total supply being a tad bit too high but we were told that it would still end up being gobbled up. At the time, that was actually right since there was some level of hype and the crypto market wasn't as bad as it is today.
In any case, fast forward to today and those concerns have proven to be warranted as Chaos Legion packs are being burnt to meet the schedule.
Timing
This is no fault of the SPlinterlands team because who would have guessed that we'd have multiple bear market events in such a short space of time. It was just unfortunate that things happened the way they did but that's how the crypto market works.
The pace of sales dropped dramatically as the general market took a major downturn. Lets face it, when facing an existential crisis, most people won't be looking to invest in a blockchain game.
The price of DEC was constantly lower than the peg, which in turn led to the packs being priced lower than their intended rate and that in turn meant that the monsters inside would also be valued lower.
Their abilities
Another issue with Chaos Legion monsters is the abilities of the monsters in the collection. For example, compared to Rift Watchers mini collection, you'll notice that Chaos Legion monsters are somewhat ordinary.
I believe that while it might not be such a huge factor, it should contribute to why Chaos Legion assets seem to be priced so low.
In Summary
At the end of the day, Chaos Legion packs have come and in a couple of hours, they will be out of the way. It was fun while it lasted and now we have to start looking towards the future.
There will certainly be lessons learned from this collection and I believe the team will be all the wiser in the future.
Posted Using LeoFinance Beta