How To: Withdraw RUNE from Crypto.com

Everything happening with FTX is a nice reminder that you should not keep your crypto on Centralized exchanges, especially if you are not day trading. Moving your crypto to a non custodial wallet where you own your keys is highly recommended.
How To: Withdraw RUNE from Crypto.com
Go to the main pace of thorchain, click on wallets and pick XDEFI Wallet. Click on Browser Extension
It will take you to XDEFI page. Click on Install XDEFI Wallet (you could trust my posted links but you should not, always check are you on the page you want to be, good practice to avoid being scammed)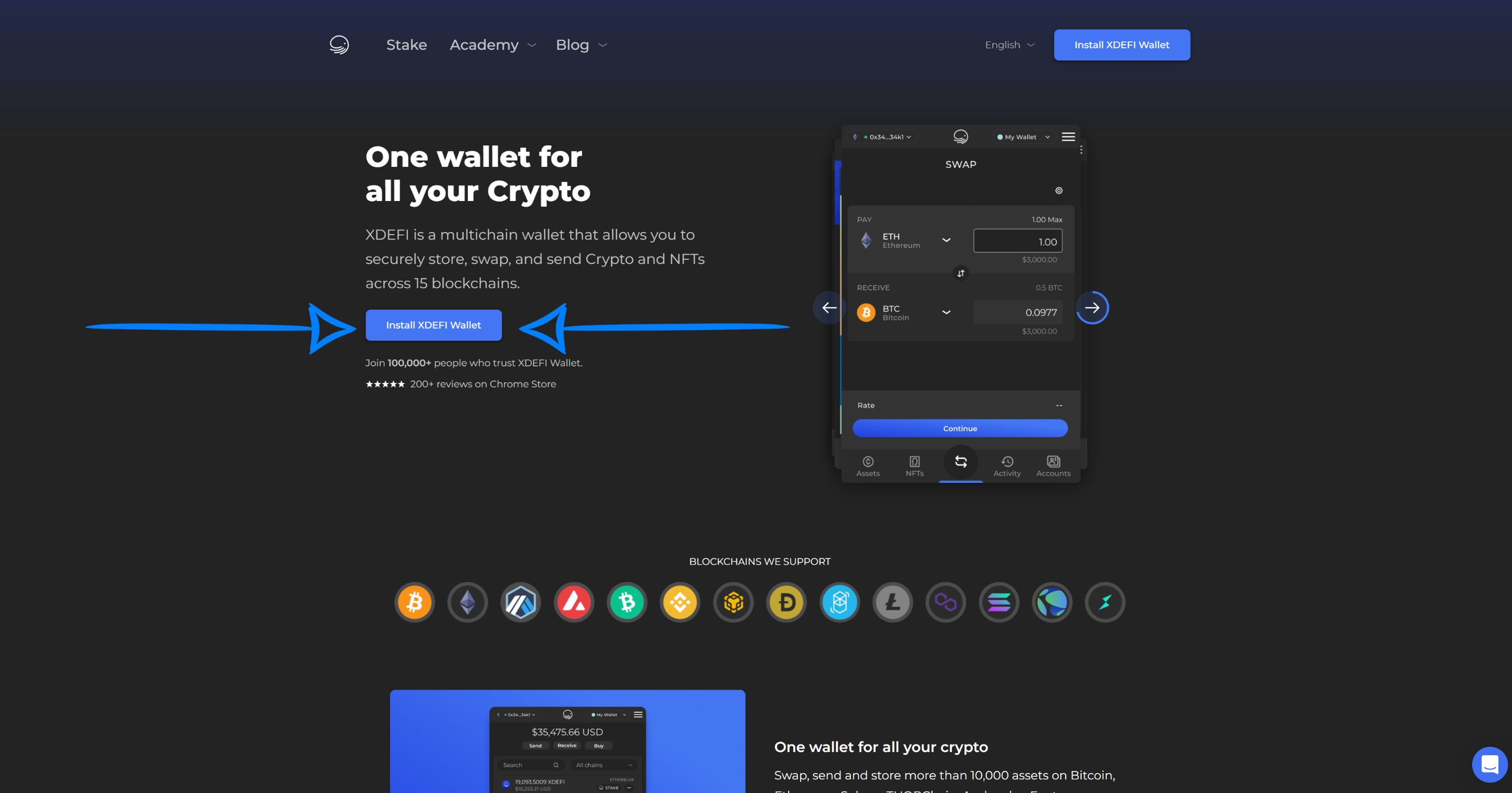 Click Add to Brave (or chrome)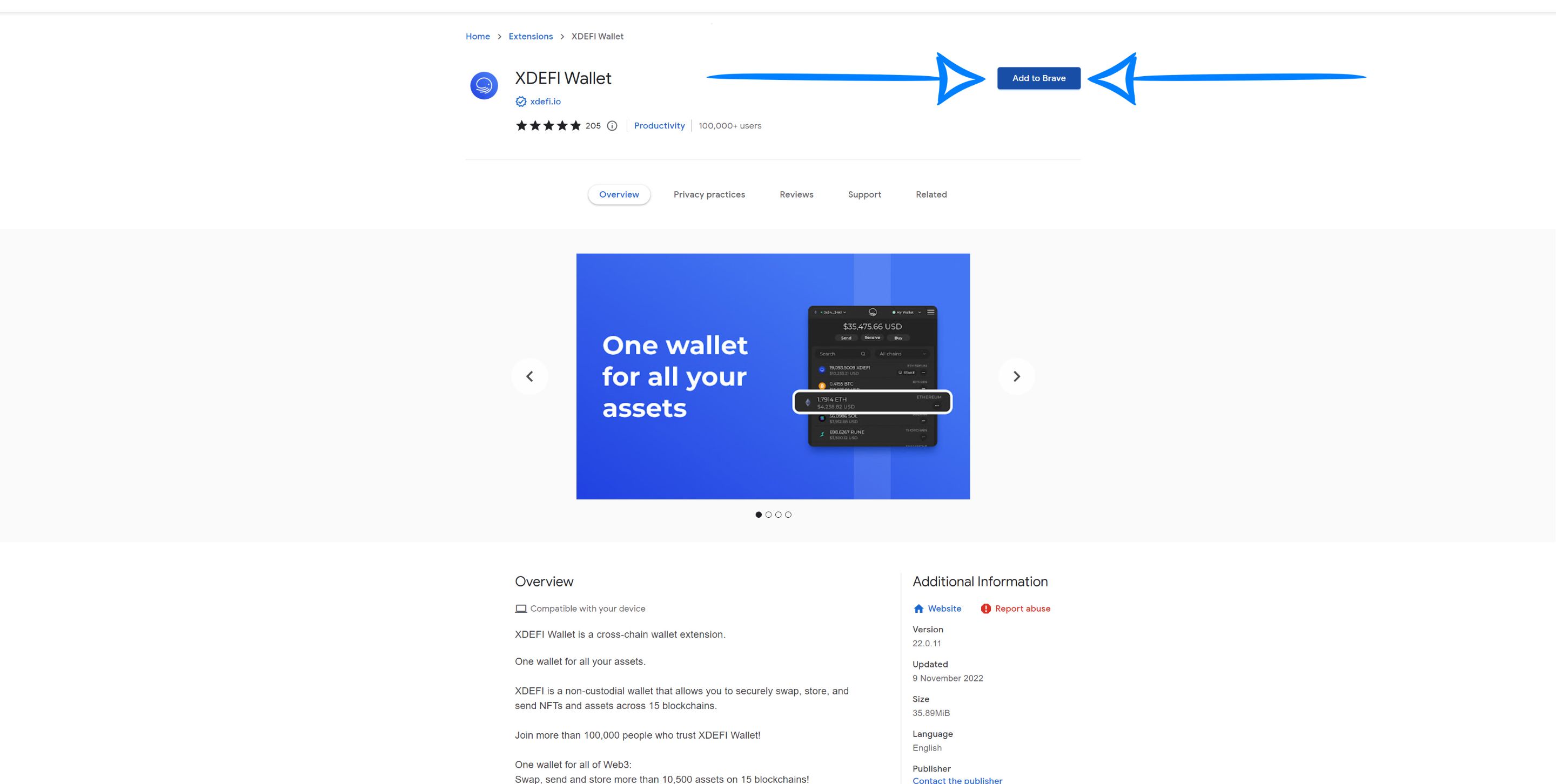 After installation XDEFI wallet will be added to you extensions in the upper right corner. You can click to pin it so it is always visible.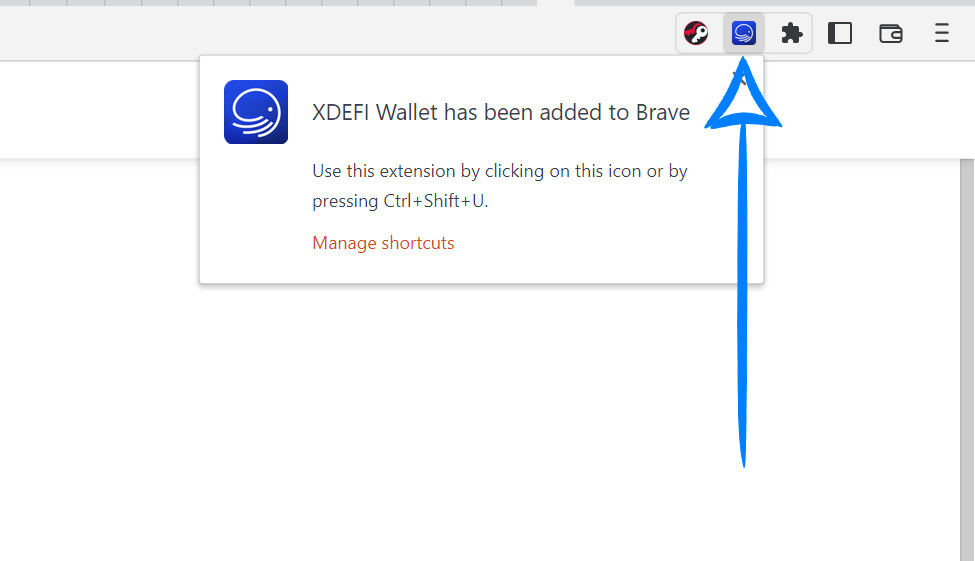 Next you will get the Let's Get Started screen. Click on it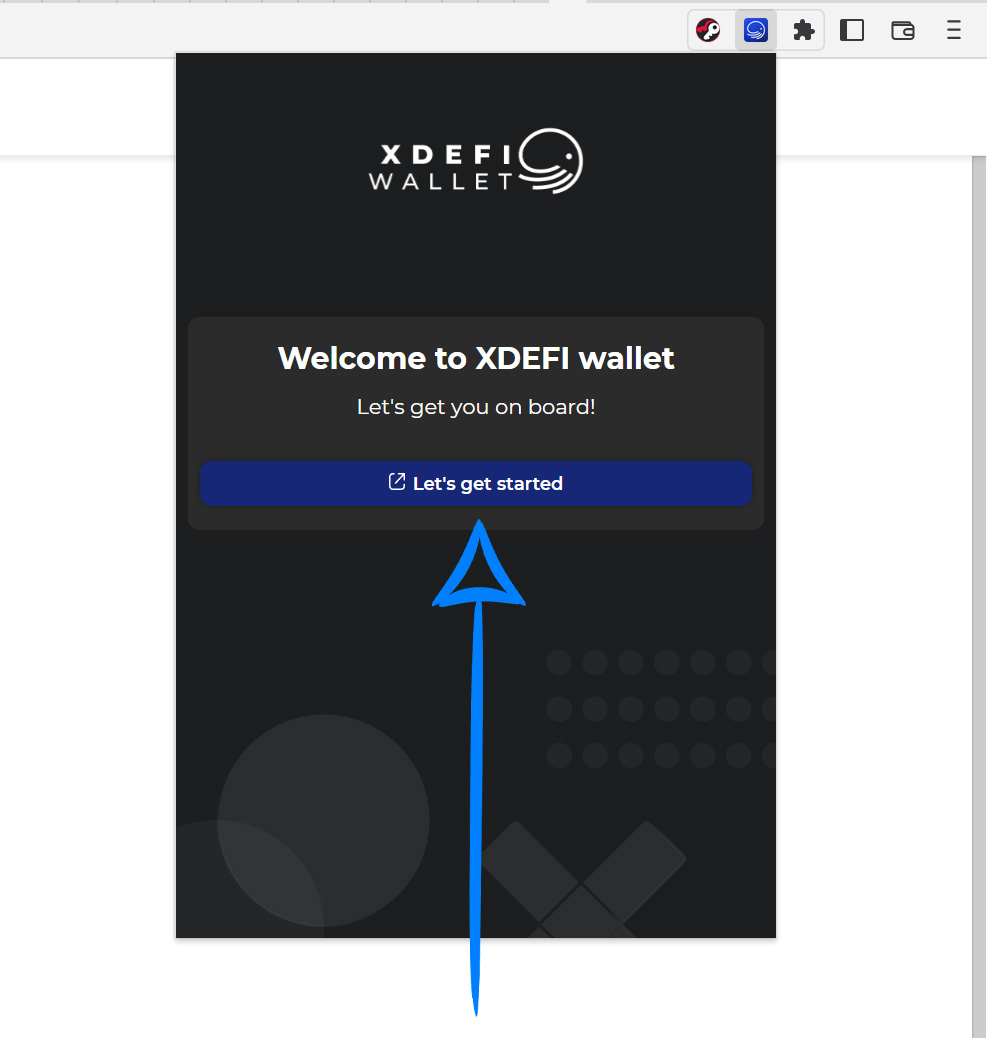 Now you get an option to Create new XDEFI wallet or Restore a wallet you already created. We will create a new wallet, so click on Create XDEFI Wallet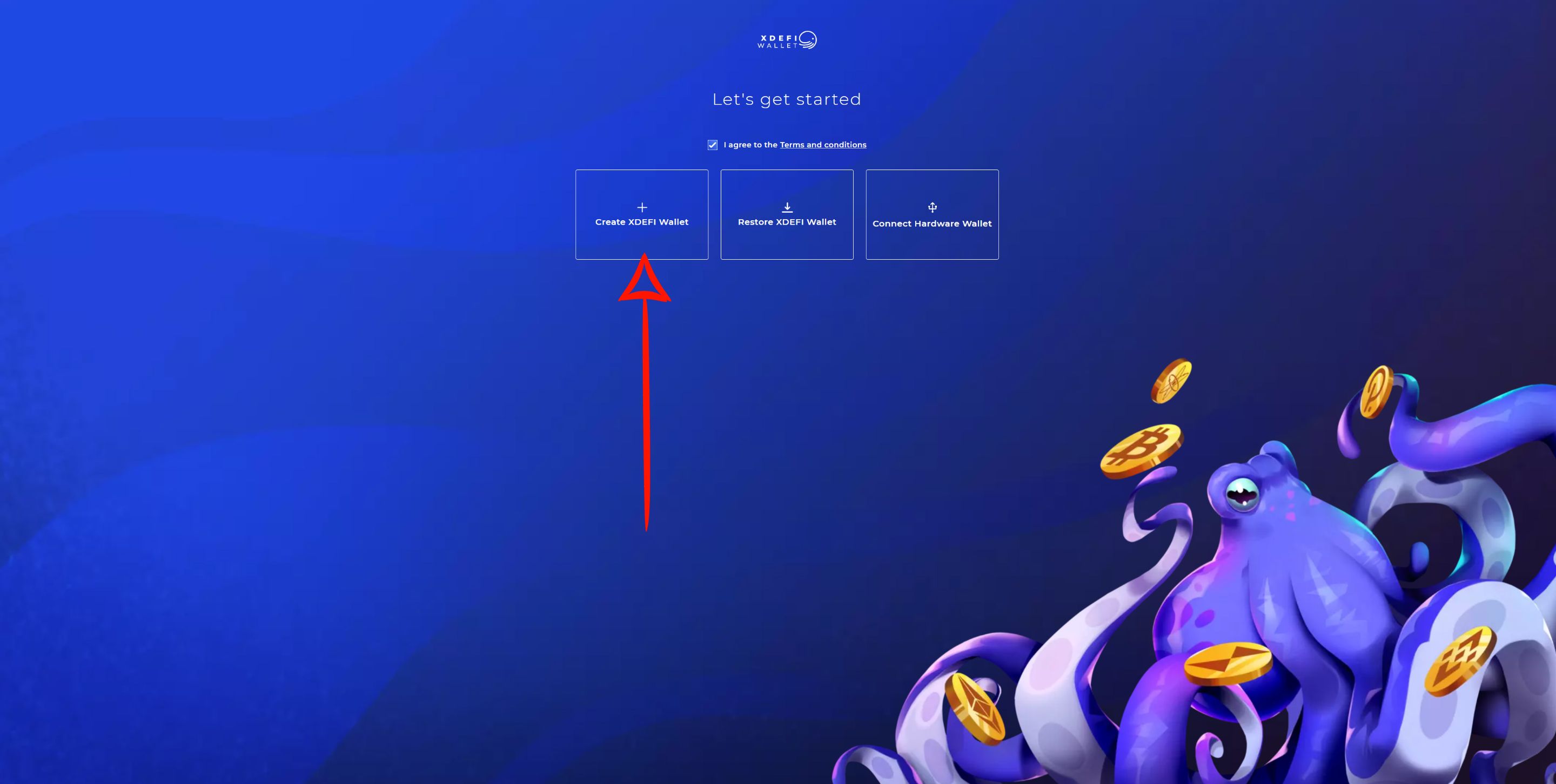 Now it will ask you to create a password. You will use this password to log in into your wallet (to "unlock it". you don't want to leave it unlocked all the time even if it is on your personal PC)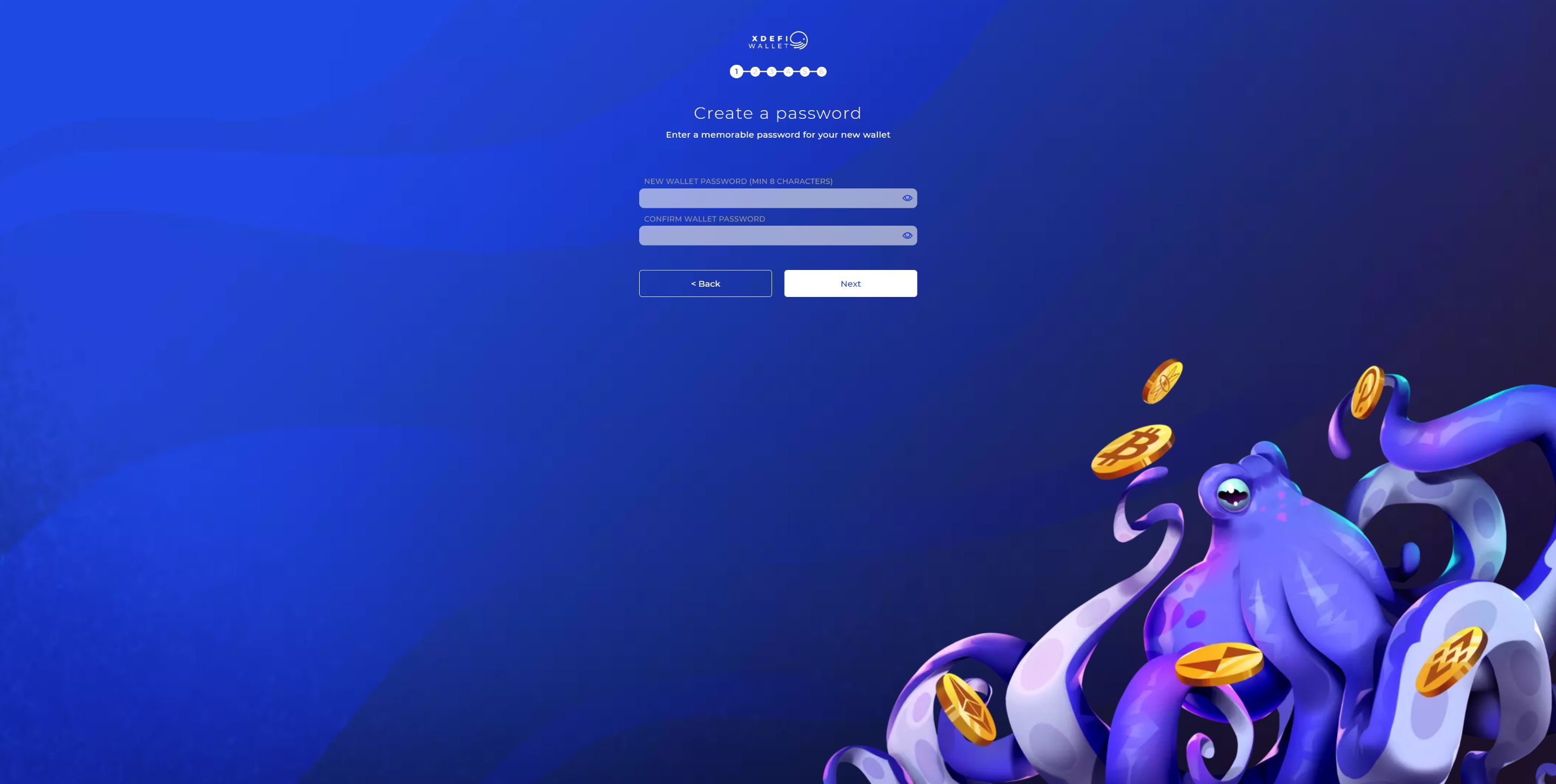 Next you will get your seed phrase. This 12 words will be used to recover your wallet for what ever reason you would need to do it. Write it down, store it in a safe place, make a backup if you need to. If your PC brakes down, your Hard drive dies... this phrase is the only way you will be able to get access to your wallet again. No one will ever ask you for your seed phrase, you should share it with no one, and only use it if you need to recover your wallet!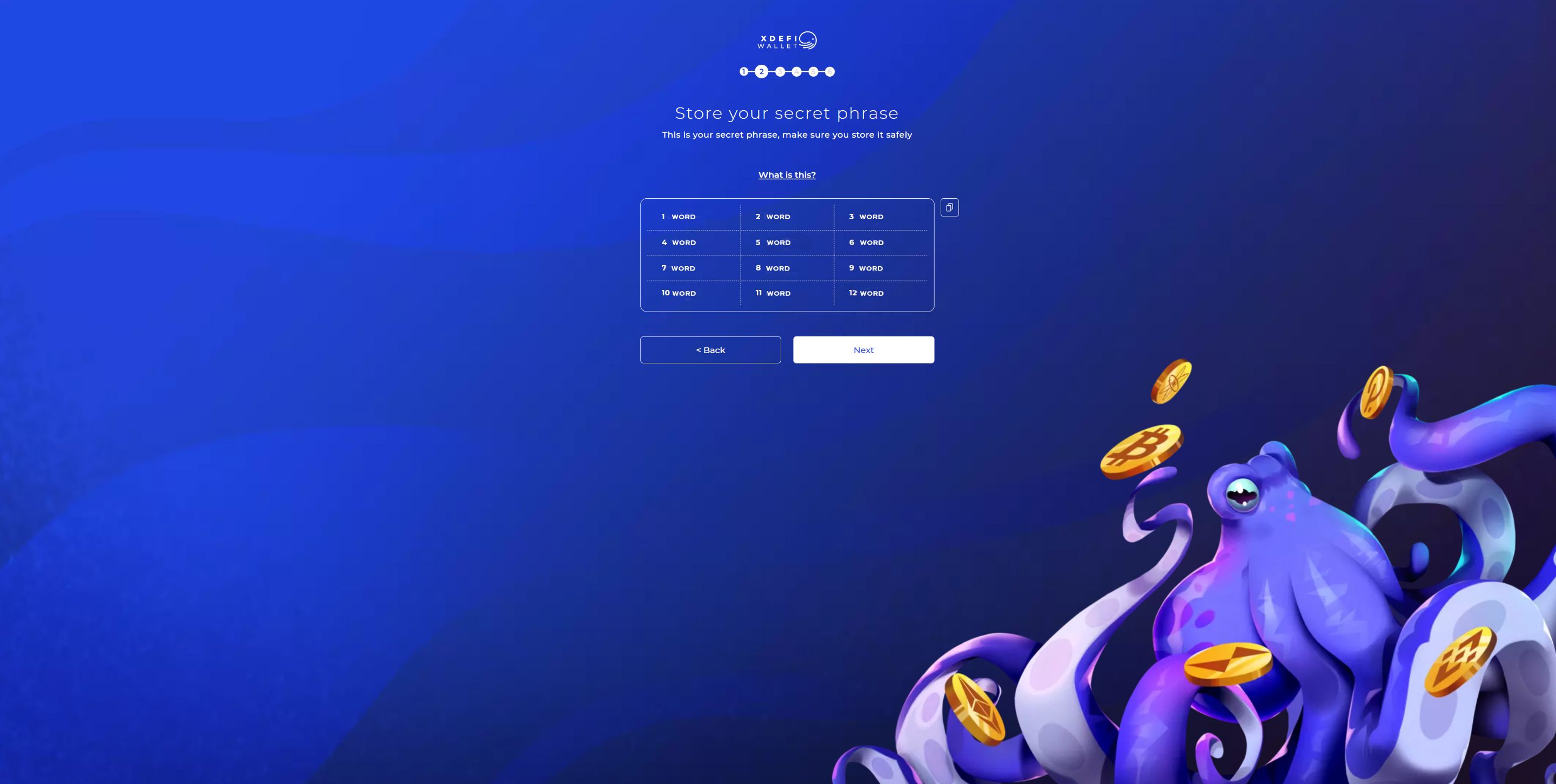 Next screen will ask you to type first 4 words from your seed phrase. It is a check that you didn't just skip the previous page and that you did store your seed phrase.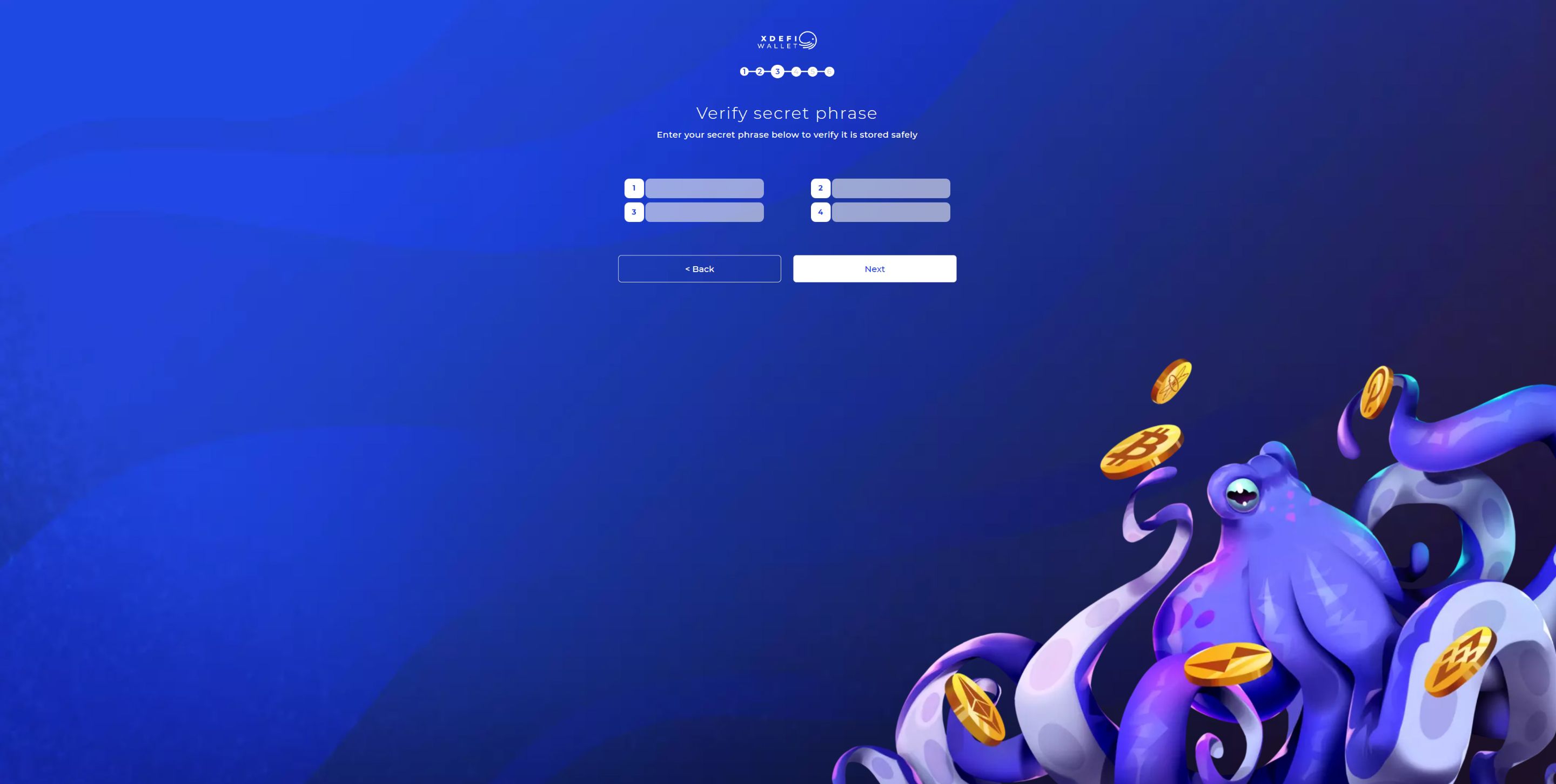 Now you need to give a name to your wallet. Be creative, or not.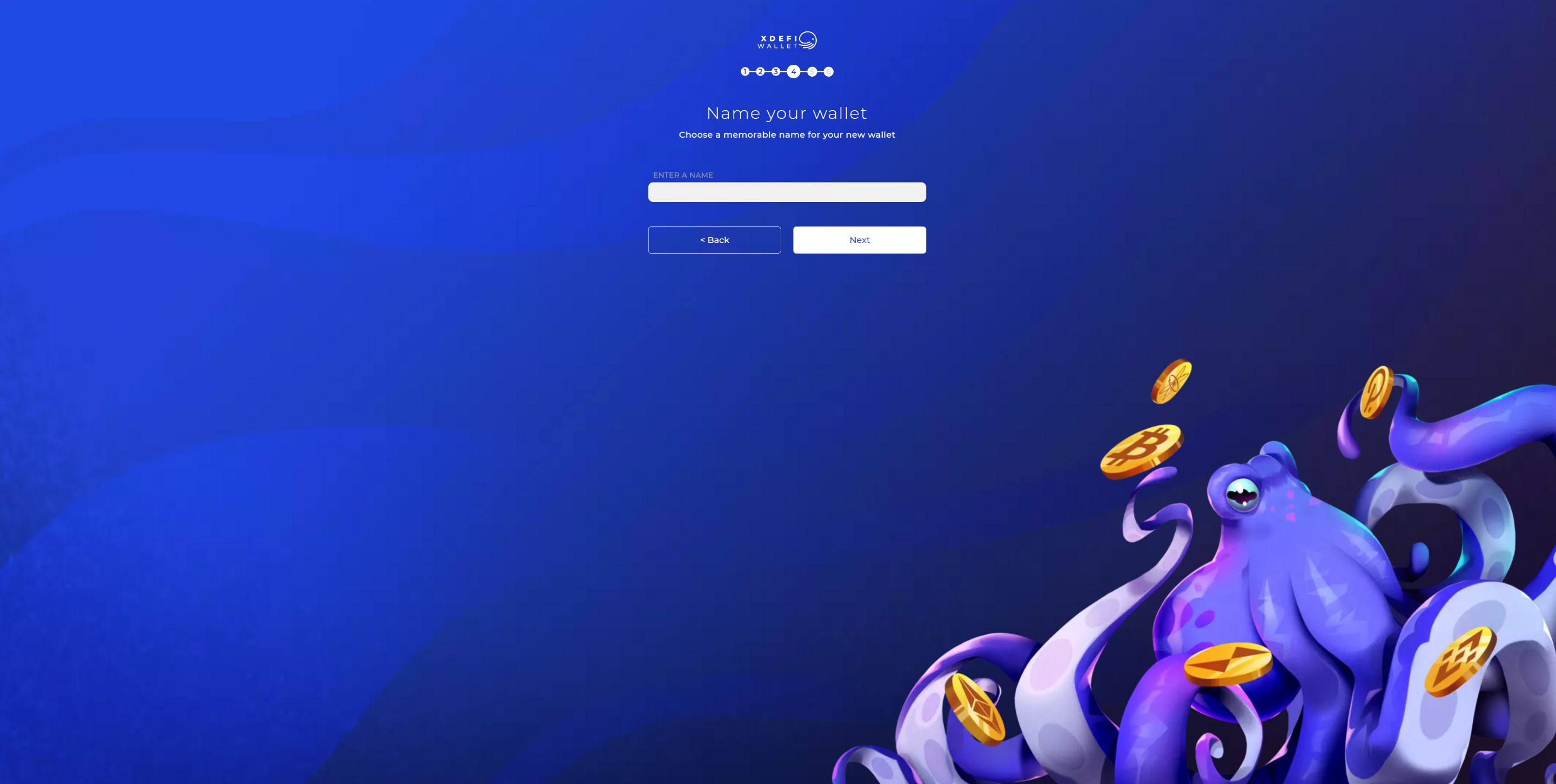 You can make XDEFI your default wallet. If you use other wallets more frequently you don't have to do this.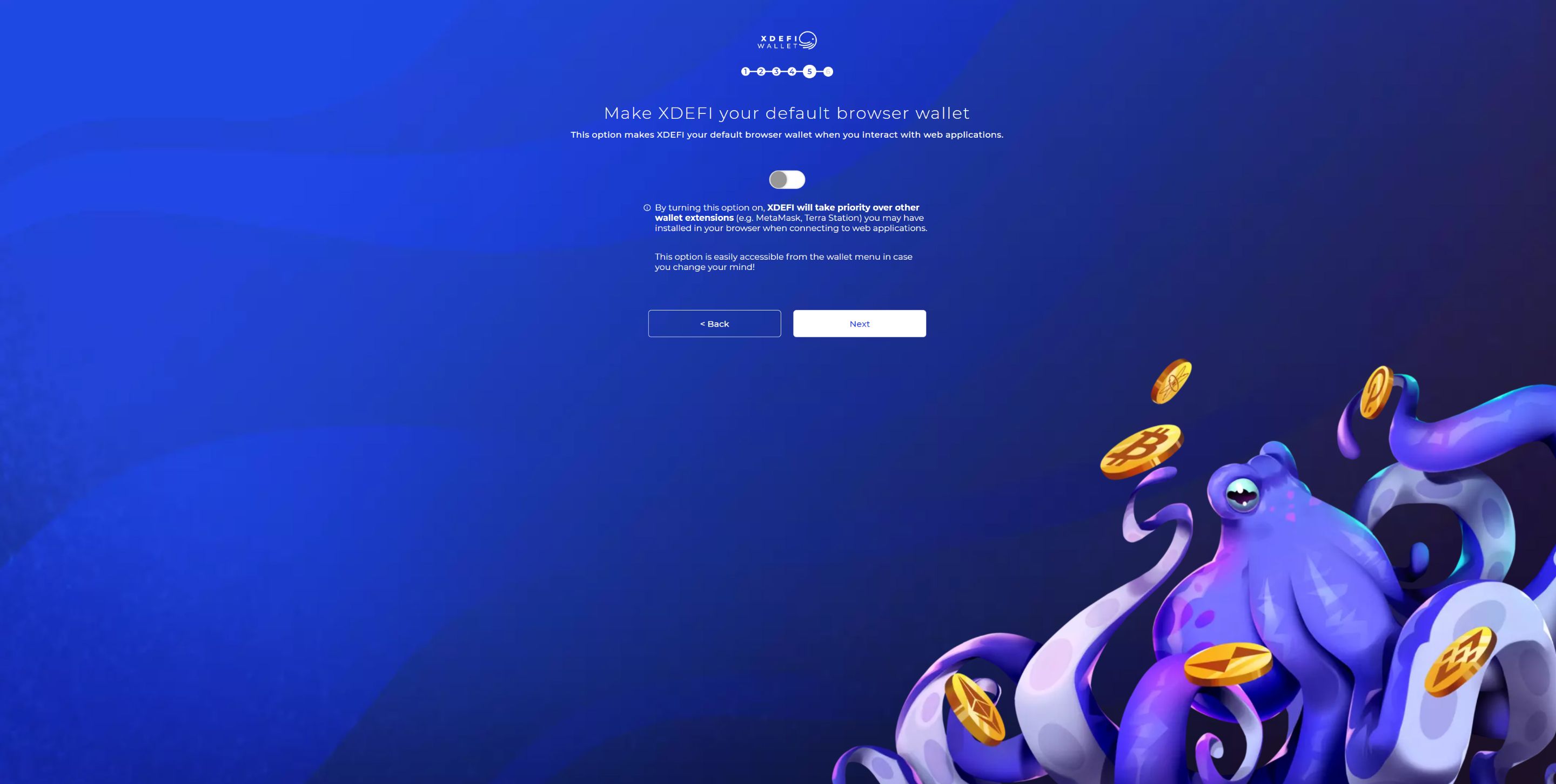 You created your XDEFI wallet. Now to transfer RUNE into it. In the top right corner of your browser click on the XDEFI wallet. Click on Receive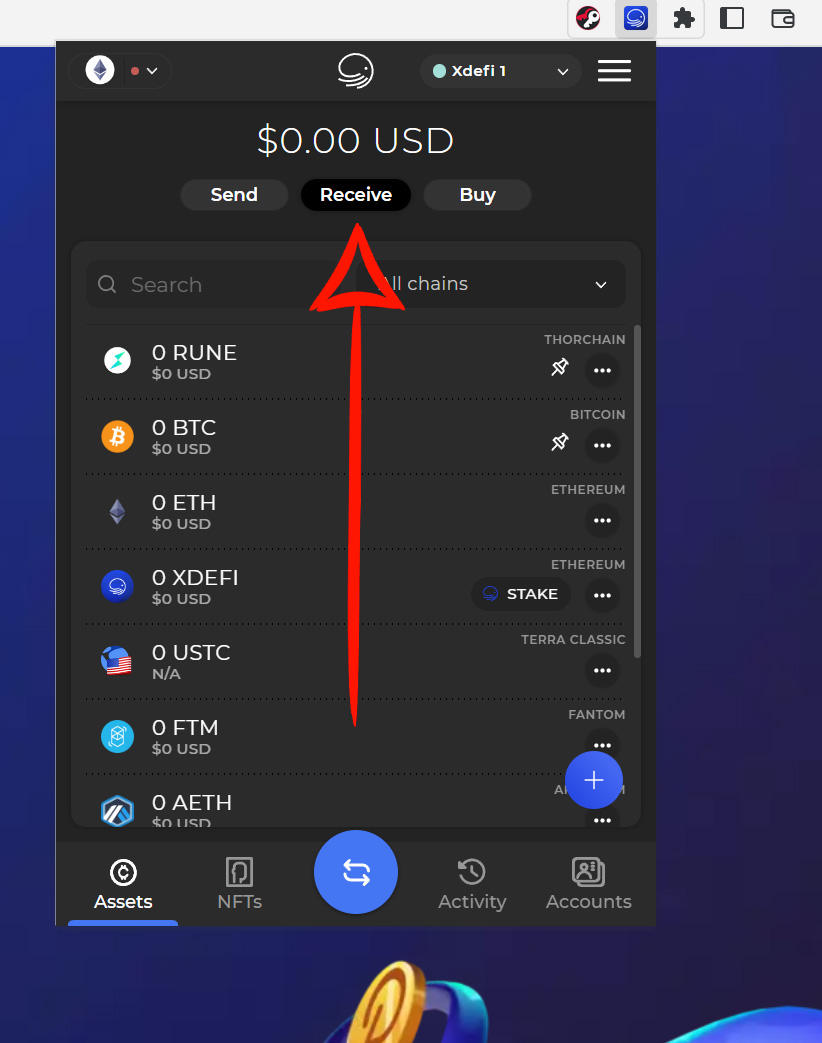 On the next screen pick the Thorchain from the drop-down list.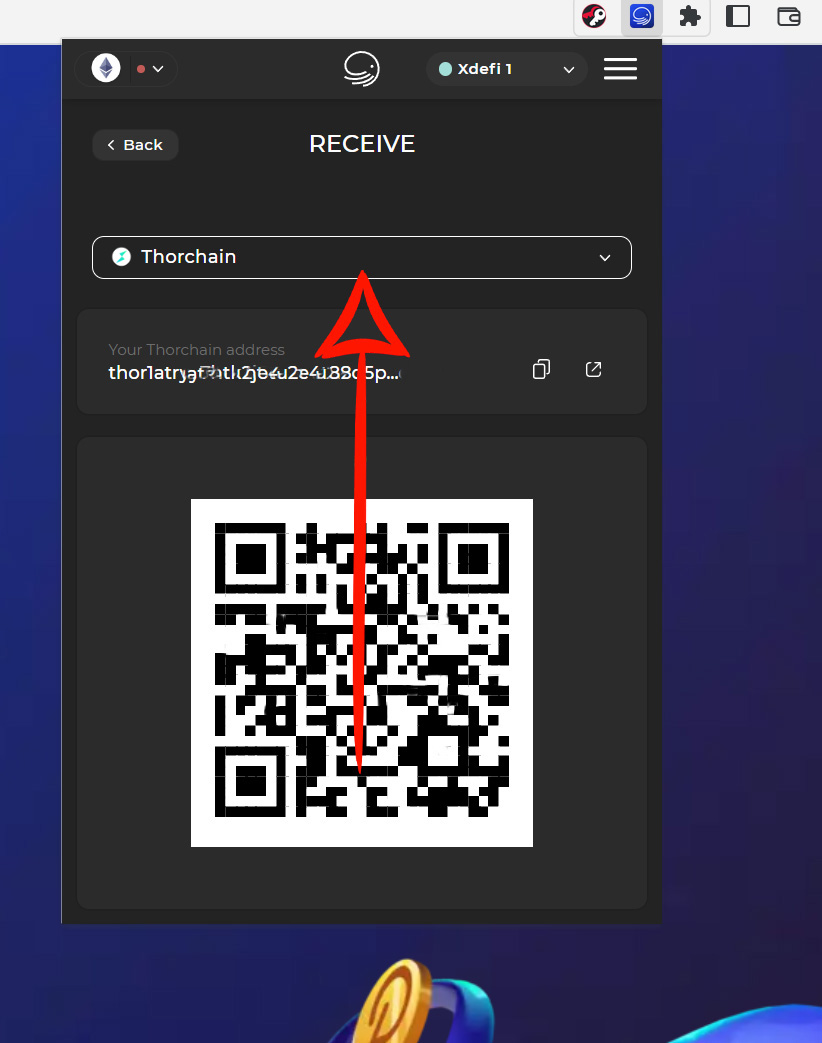 Now open your Crypto.com app. Select Transfer
On the next screen select Withdraw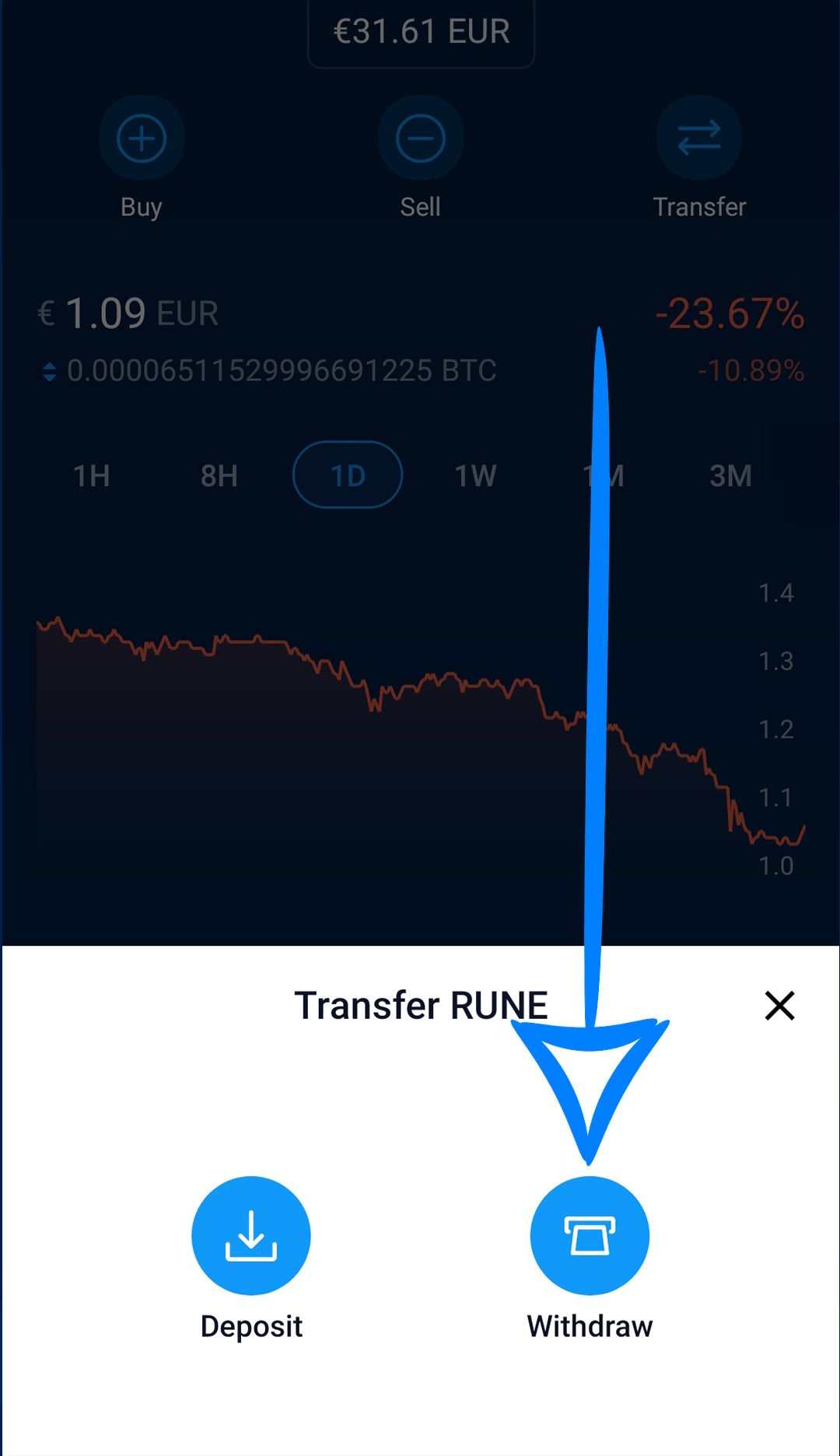 Pick the External Wallet option.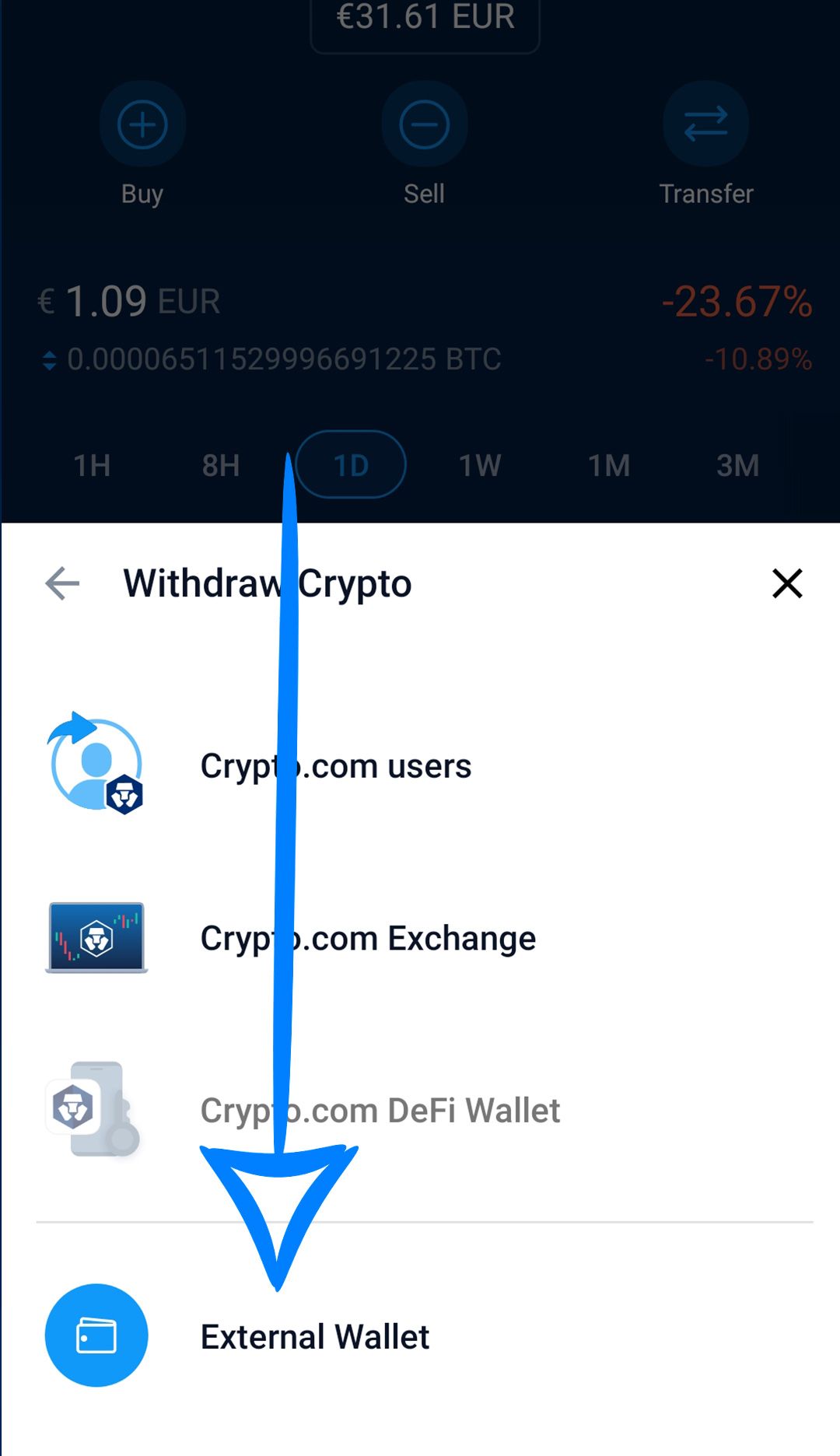 Click on Add Wallet Address or on the + in the top right corner.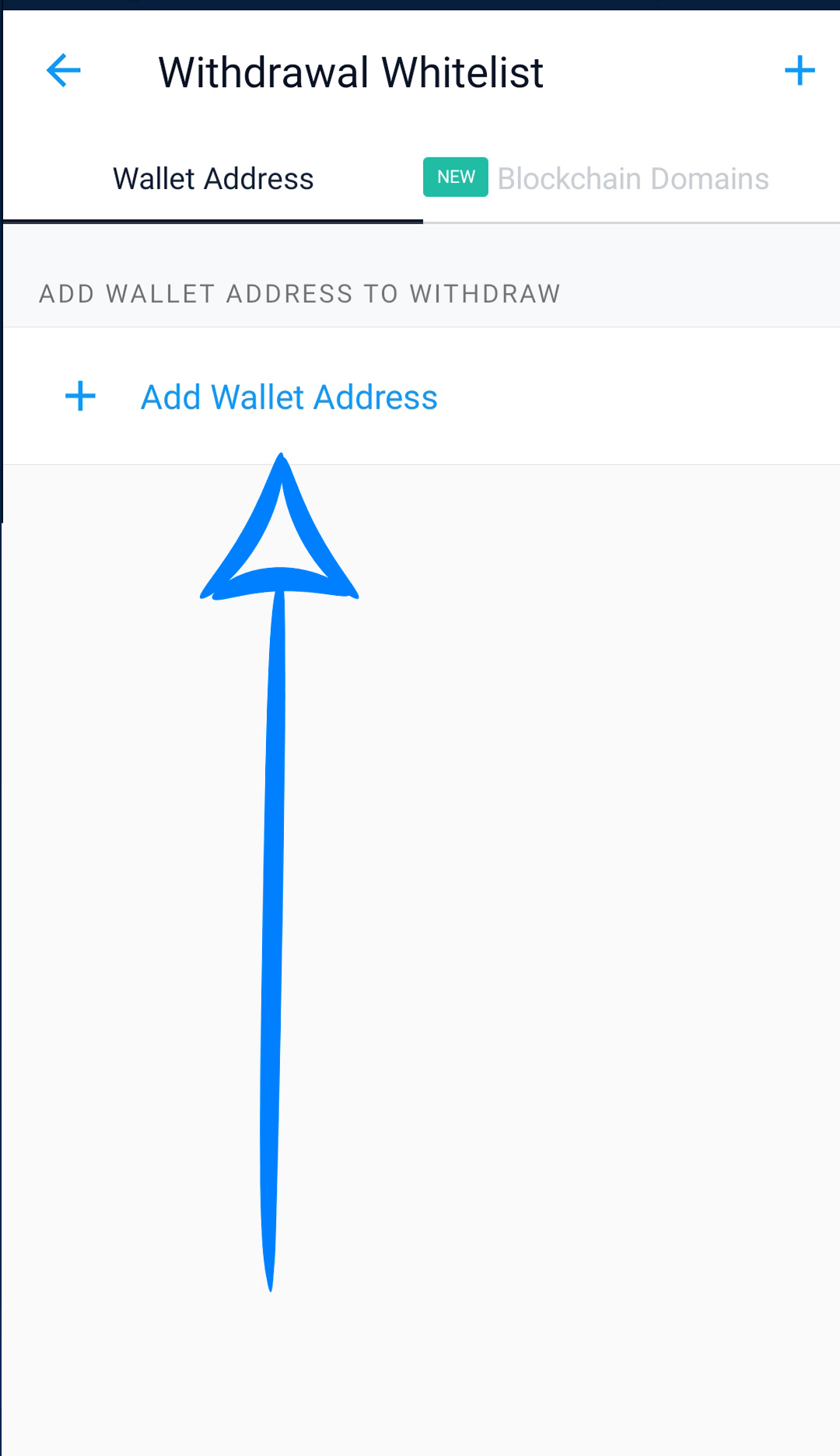 Select THORChain Rune from the menu.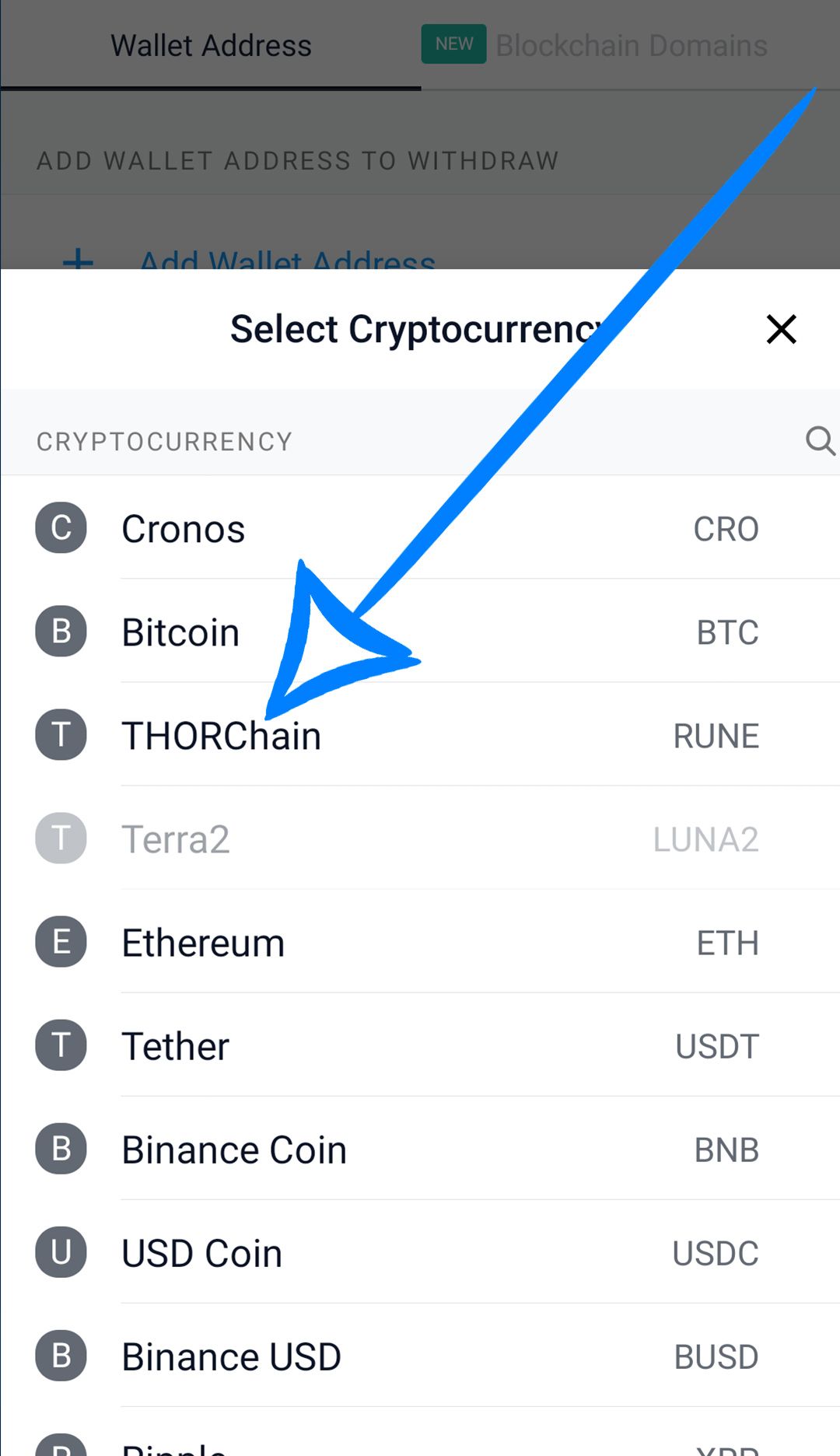 On the next screen Cronos network will be set as default. You need to select THORChain Network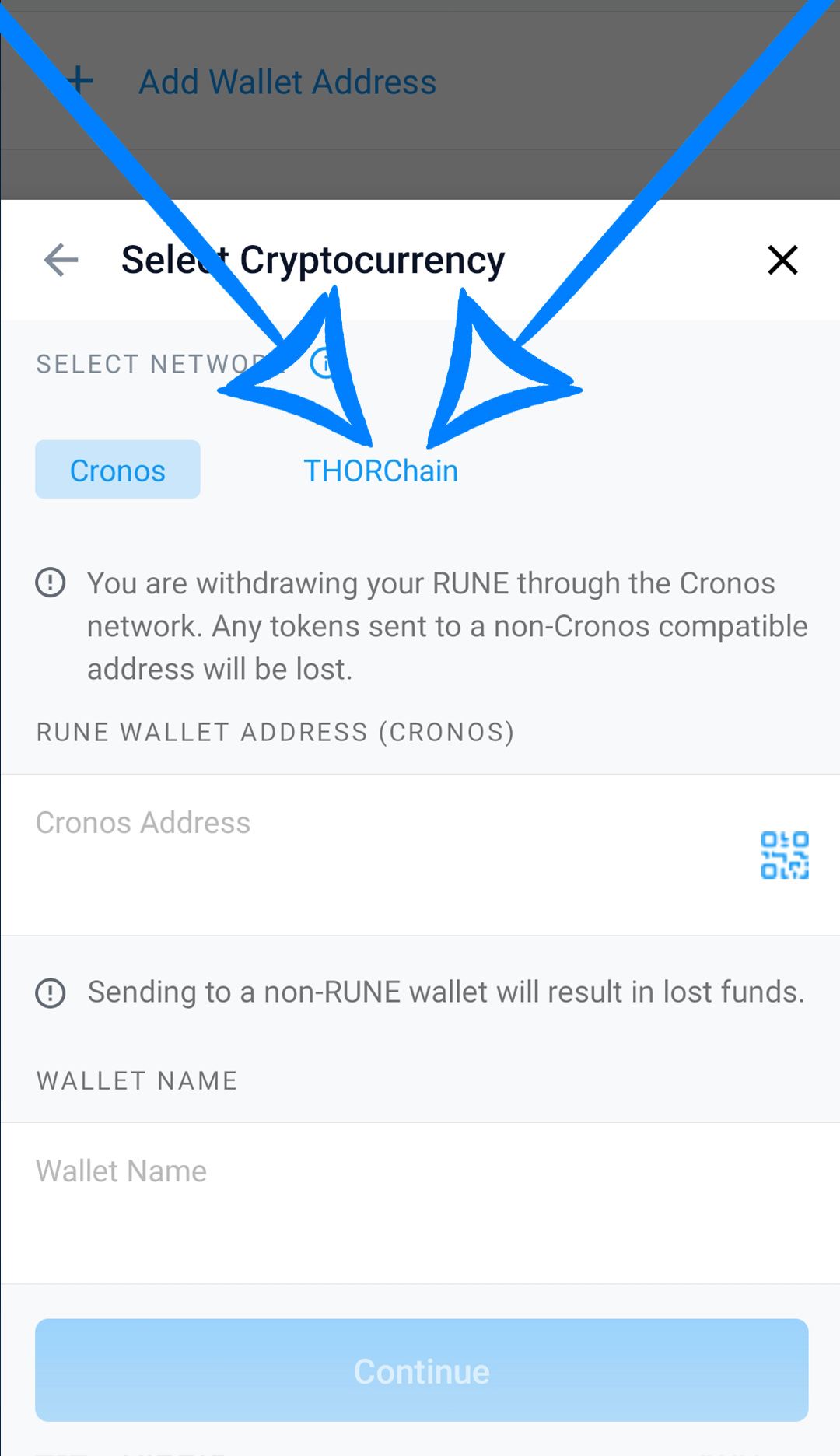 After selecting THORChain Network you can add your address from XDEFI wallet. You can copy the address or if you are on your phone you can click the small QR code icon and scan the QR code from your XDEFI wallet.
Memo is not needed if you are transferring to XDEFI wallet.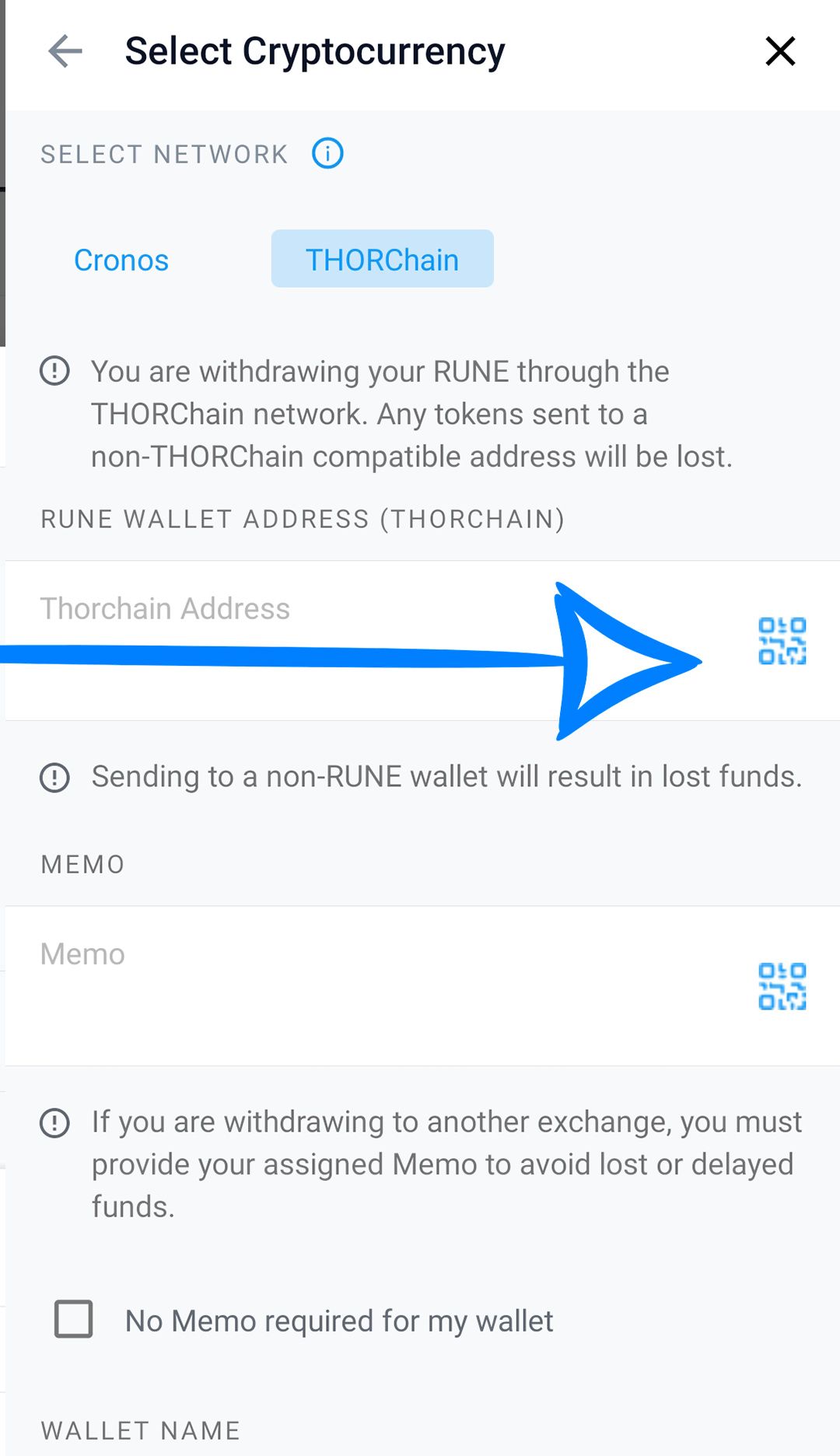 Type the amount of RUNE you want to transfer and click Withdraw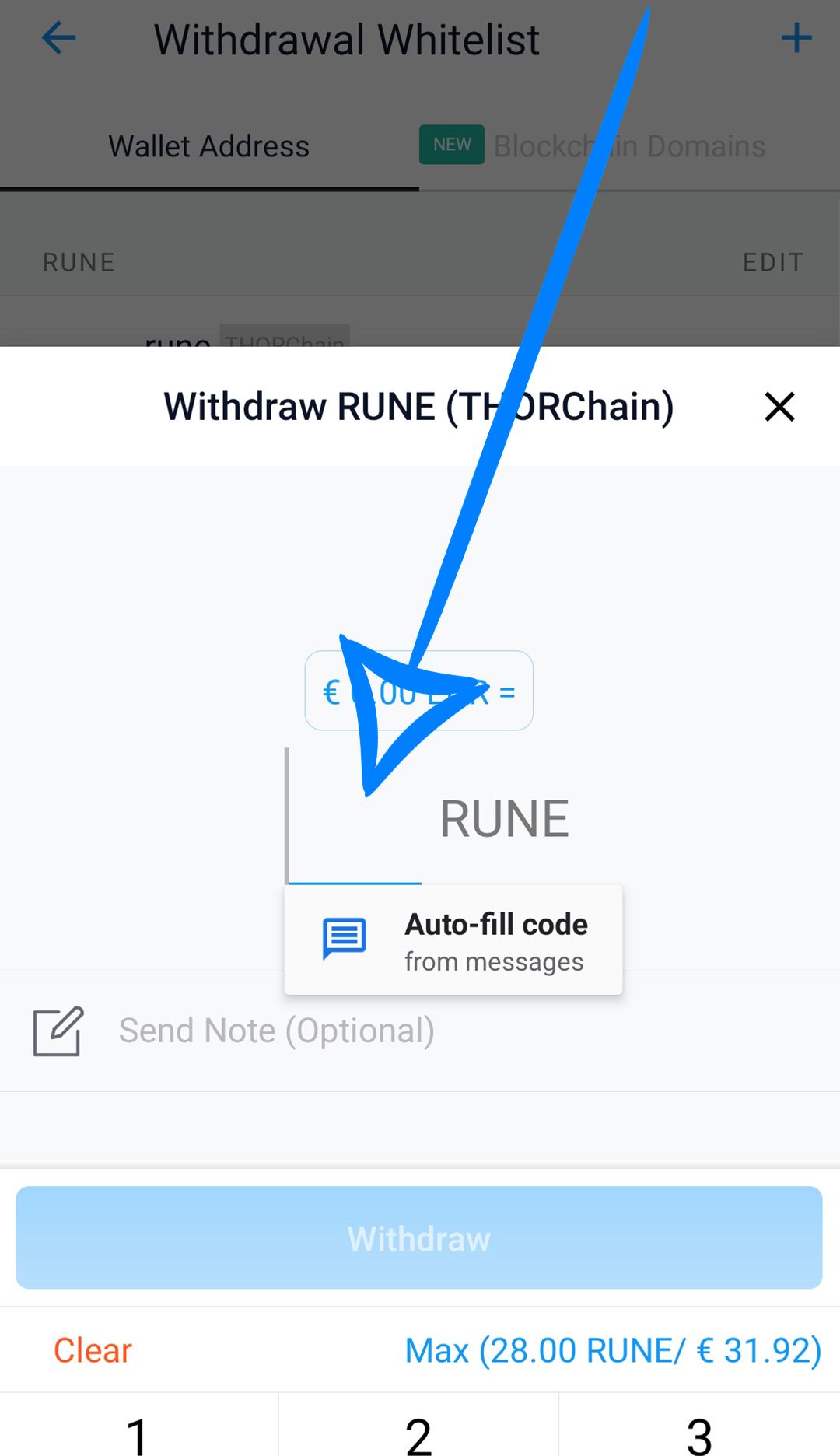 Now you just need to do the two factor authentication required by Crypto.com and in a few minutes you will get your RUNE in to your XDEFI wallet. Fee of this transaction is 0.5 RUNE if i remembered it right.
Stay safe, take ownership of your funds.
Posted Using LeoFinance Beta