Dogecoin grows approximately 30% in the last 3 days, Why is this?
The most representative meme coin in the market sees an increase of approximately 28% amid a general recovery of the market. Since, it is no surprise that we are in the middle of a bearish year. But what is the Dogecoin boost due to?
With the takeover of Twitter by Tesla CEO Elon Musk just around the corner, Dogecoin has grown 28% in the past three days.
Now, Elon Musk's takeover of twitter is about to materialize, causing a stir among investors of the meme cryptocurrency Dogecoin. Since, let's remember that Elon Musk is a proponent of meme currency. Furthermore, there is a rumor that the coin could be used as an asset within the social platform Twitter.
It should be remembered that Elon Musk is an influential person in the market, on several occasions his tweets and statements showed influence on the market. Remembering that his words have provoked in the past moments in the market in Dogecoin and in another meme cryptocurrency like Shiba Inu
Media such as Reuters and the Wall Street Journal suggest that the purchase could end up being executed this Friday, consequently Doge saw a growth of 15% this Wednesday.
At the time of writing this post Dogecoin is priced at $0.077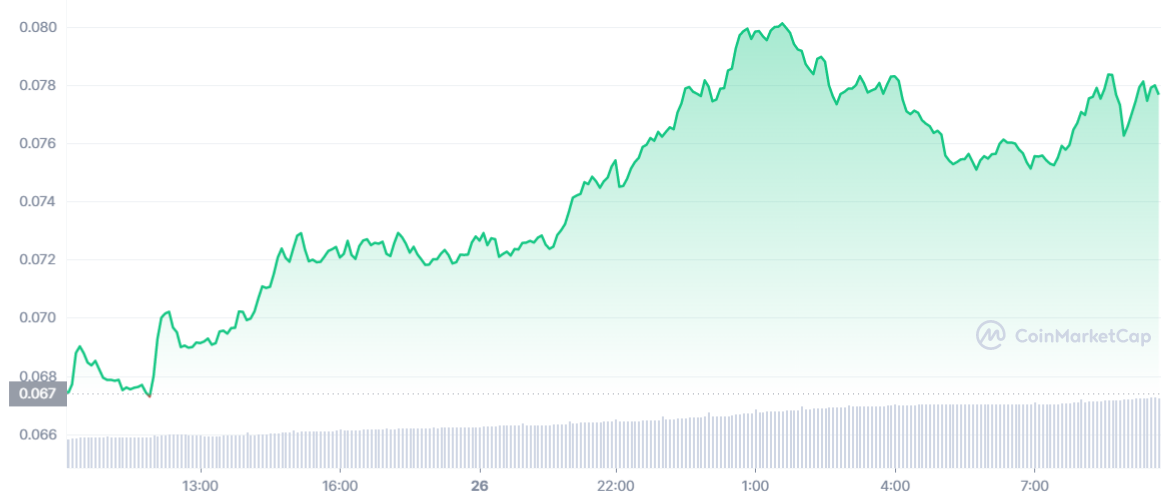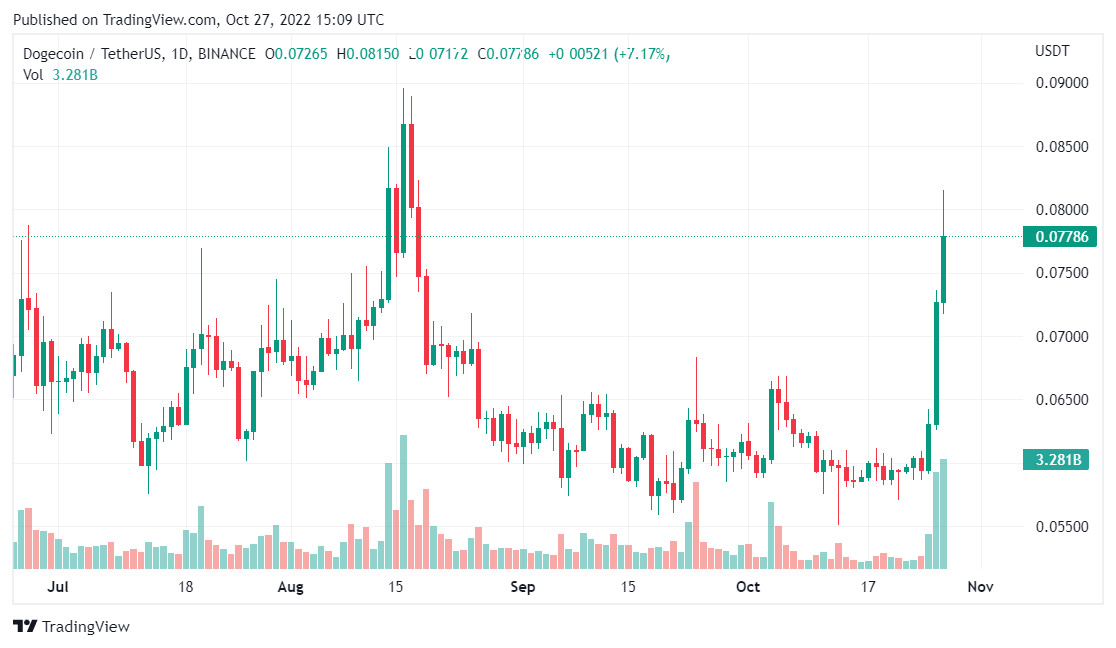 Images obtained from Coinmarketcap
Posted Using LeoFinance Beta