Gaming Coming in Hot! Check out these Hive 2nd-Layer gaming tokens (Some token did 10x)

This post is published via LeoFinance.
Blockchain gaming is taking over the entire crypto world alongside NFTs, and gaming is what got me into this amazing Hive blockchain that led me to make to transition into the different and unique aspects of this ecosystem like blogging, curating, delegating etc...
So for this post, I'll be bringing back the gaming subject and especially the Tokens related to gaming.
ONEUP and CARTEL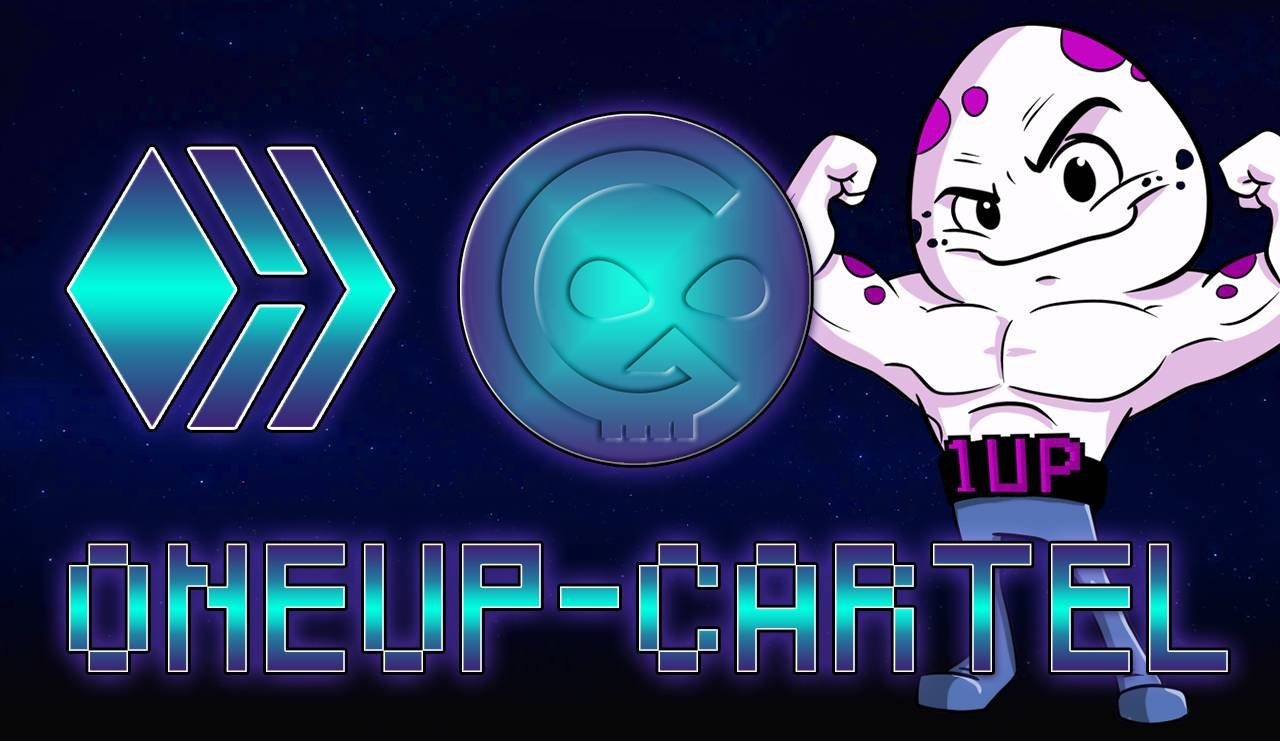 First, some misunderstand the concept of those 2 Tokens and think they are the same. While both are related to blockhain gaming:
ONEUP is the blockchain / gamefi content platform where you earn ONEUP tokens by publishing posts there.
CARTEL is the Meta Project including Blockchain Guild, Curation Service and Dividends Token
I'm a gaming fan, I like to write about it and also a big fan of DEFI and the passive incomes of provides:
Posting contents on 1up.zone or using #oneup tag, you'll get rewarded with ONEUP tokens
Upvoting contents will get you rewarded (depends on your staked Tokens)
Delegating to oneup.curator (part of CARTEL) will generate you passive income
Providing liquidity for even more passive income up to 250% APR
As for CARTEL, refer to this post for all the info that you'll need!

Splinterlands: SPT and SPS
It was thanks to Splinterlands that I discovered this outstanding ecosystem called Hive, and while many are claiming that we "missed the train", I do believe it's still profitable to be in this game. I didn't say play, funny enough, this game did reward me more for posting about it than playing it.
Same as oneup, posting about Splinterlands on splintertalk.io or using #spt tag earns you SPT tokens
Upvoting contents and delegating to monster-curator for more SPT
We all LOVE Airdrops: by holding, staking, delegating SPT, you'll be Airdropped SPS, Splinterlands Governance Token.
By staking SPS:
SPS rewards at 32% APR
VOUCHER tokens
Taking part in bigger prize pool tournaments
and more to come ...
Or why not provide both of them in a SPS:SPT liquidity pool for 50% APR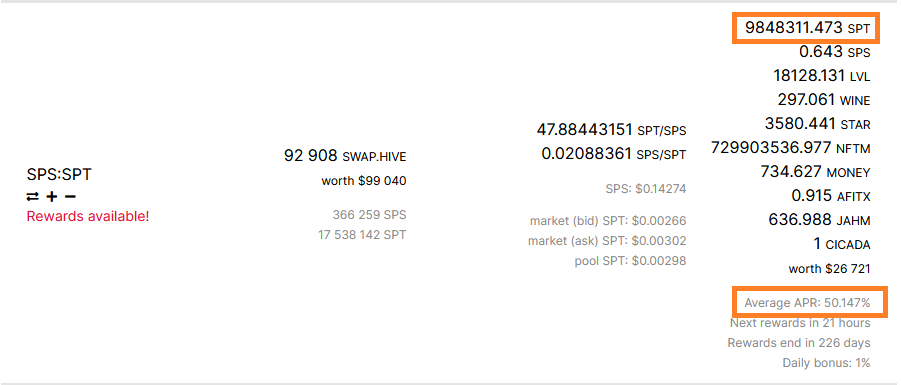 PsyberX: LVL
A lot of hype is going on PsyberX, just watch this Video:
https://3speak.tv/watch?v=psyberx/deprqtwb&jwsource=cl
Check out @psyberx for more updates, currently, the game is still in the development phase, while this video is only a sneak peek of the next FPS game on Hive blockchain, take a look at the price impact it had on LVL Token:
Look at my biggest purchases 3 months ago, I bought around 9000 LVL at these prices (didn't include the small purchases):

If I want to sell my LVL, this is what I'll get: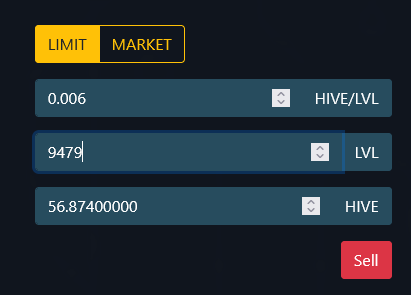 At today's current price: 1 Hive = $1.05 I'll be having 56.87 Hive or $59.71 making almost 10x from some of my purchases and still have no intention to sell any since I'm confident it'll easily reach 1 cent at some time in the future!
Right now, I'm earning some passive LVL like shown here. How? I'll go into more details in my next post:


Play Gamer Token: PGM
Zottone announced lately the creation of @pgm-curator where you can delegate HP for:
90% of the curation rewards to delegators
A pool of 300 PGM split among all delegators according to the HP weight.
Moreover, if I send 1 PGM to @pgm-curator, I'll be eligible for:
2 upvotes at 100% from pgm-curator: Currently sitting at 6000 HP !
2 upvotes from zottonetoken account where it has a large amount of BEE staked (more value if you use #hive-engine tag!
You need to provide your link on PGM discord
I've sent 1 PGM, let's see what'll happen as I'll document my progress on my next post:


THGaming
The newest token among the hive gaming cryptosphere and it's progressing at a fairly high speed!
Since its launch a couple of weeks ago, lots of investors are getting into it including the CARTEL project and the price has been skyrocketing since then!
I've got some hoping it'll repeat the same success as LVL token:

As of today, following the latest news, I'm almost up x2 currently at 0.00078 Hive:
What I'm most excited about is the upcoming HIVE:THGAMING diesel pool coming in Live at 14th February 2022 that'll be rewarding:
Always happy to get some Hive passively, THG rewards are perfect for autocompounding and PIMP seems bullish these last few days!
If the APR is attractive, I'll make sure to jump right into it:

Moreover, more rewards should be added to the pool later:
We're looking into providing additional rewards from other major tokens and will continue to provide updates as interested parties decide to join in on the fun!
Last but not least, using #thgaming tag will make you eligible for a THGaming upvote: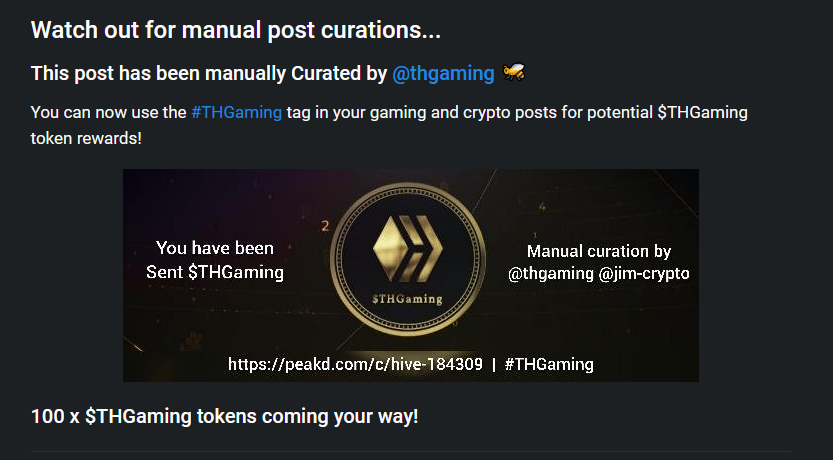 I'll be digging more into this project and trying to accumulate more through posting and buying from the market.
Like the well-known Hivians are doing, I should be setting up goals to help me get motivated and to NOT lose track of my goals as I always get overwhelmed with everything going around cryptos!
Posted Using LeoFinance Beta