GARLIC Tweet Spotlight: Splinterlands Edition

2 months ago
Mar 23 2023 12:11 am
-
4 minutes read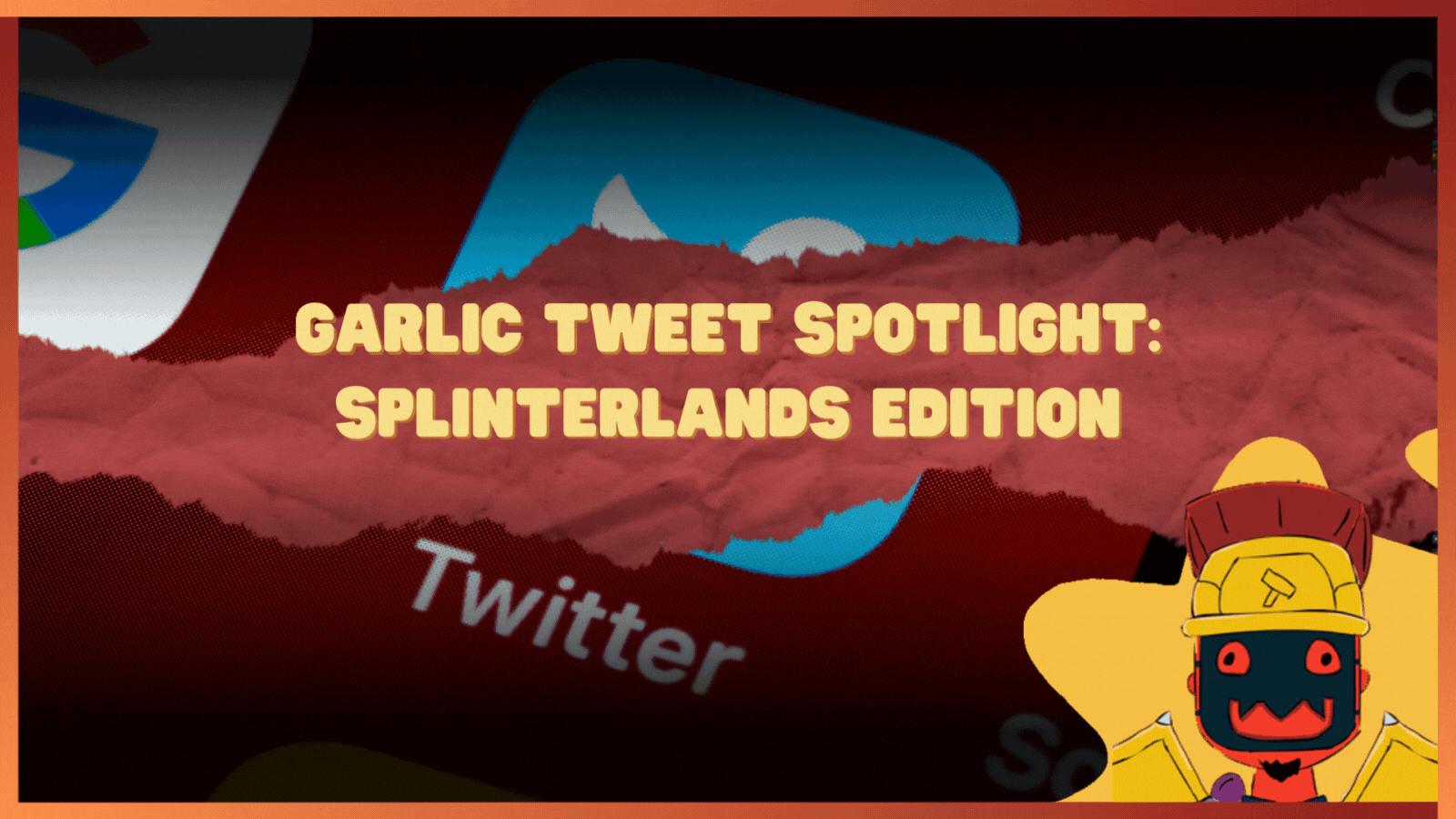 Twitter has been a hub for Splinterlands players to share their triumphs, struggles, and memes. From advancing to higher leagues to discussing game proposals, the Splinterlands community on Twitter is always active. In this GARLIC Tweet Spotlight, we'll be featuring three tweets that showcase the diverse conversations happening in the Splinterlands Twitterverse.
Tweet 1: @jannidepp advancing to diamond league!
Diamond league is a competitive tier in Splinterlands, and advancing to it is no small feat. @jannideppster shared her journey to Diamond league in a tweet, highlighting the excitement of reaching this new level of competition.
"Good luck to me 🤣 #splinterlands It's been months since I last played in the diamond/champion league. Lucky to win my first battle."
Jannideppster's tweet is a reminder of the challenge and reward that comes with playing Splinterlands. It's not just about collecting cards, but also about strategizing and testing your skills against other players. The Diamond league is just one of the many milestones that players strive to achieve in Splinterlands.
---
Tweet 2: @goldmatters and the Mayhem proposal
The Mayhem proposal is a hot topic in the Splinterlands community, and @Goldmatters_ decided to share his thoughts on it through a meme.
"It's Wednesday in #splinterlands"
The meme features a character with split focus, representing the community's divided opinions on the Mayhem proposal. The tweet sparked a conversation between @Goldmatters_ and @DuceCrypto, two players with differing opinions on the proposal.
"@DuceCrypto Bring on the mayhem! It gets people fired up. We like that engagement."
"@Goldmatters_ I have mixed feelings on mayhem. Do you think the community has become closer since the DAO proposal system has been introduced?"
"@DuceCrypto Again, I only have a 15 month time-frame when it comes to SPL ecosystem and environment, but you're right it has created more disagreement than unity. But ultimately, I think it has lead to MORE engagement and dialog, which are two things that will benefit the game regardless."
This conversation highlights the importance of community engagement and discussion in shaping the direction of Splinterlands. The Mayhem proposal may have caused some disagreement, but it has also led to meaningful conversations among players.
---
Tweet 3: @agentsilvia and the Summoner's Tribe
Guilds are an important part of the Splinterlands community, and Queen Silvia's tweet showcases the excitement that comes with guild competition.
"@QueenSilvia100 Announcing Summoner's Tribe is no longer alone at Tier 5. It's very interesting to see whether IG will also enter Tier 5 soon or later. The brawl can happen even it's only 2 guilds in Tier 5. The biggest brawl between the best 2 guilds in the world may happen 😉"
The tweet discusses the Summoner's Tribe guild reaching Tier 5 and the possibility of a brawl between them and another guild, IG. This kind of friendly competition is a great way to build camaraderie and excitement among guild members.
Conclusion
The Splinterlands community on Twitter is a vibrant and diverse group of players, each with their own experiences, opinions, and triumphs. From advancing to new leagues to discussing game proposals and guilds, there's always something interesting happening in the Splinterlands Twitterverse. These three tweets are just a small glimpse into the conversations happening on Twitter, and we encourage all Splinterlands players to join in and share their own thoughts and experiences. Who knows? Your tweet.
---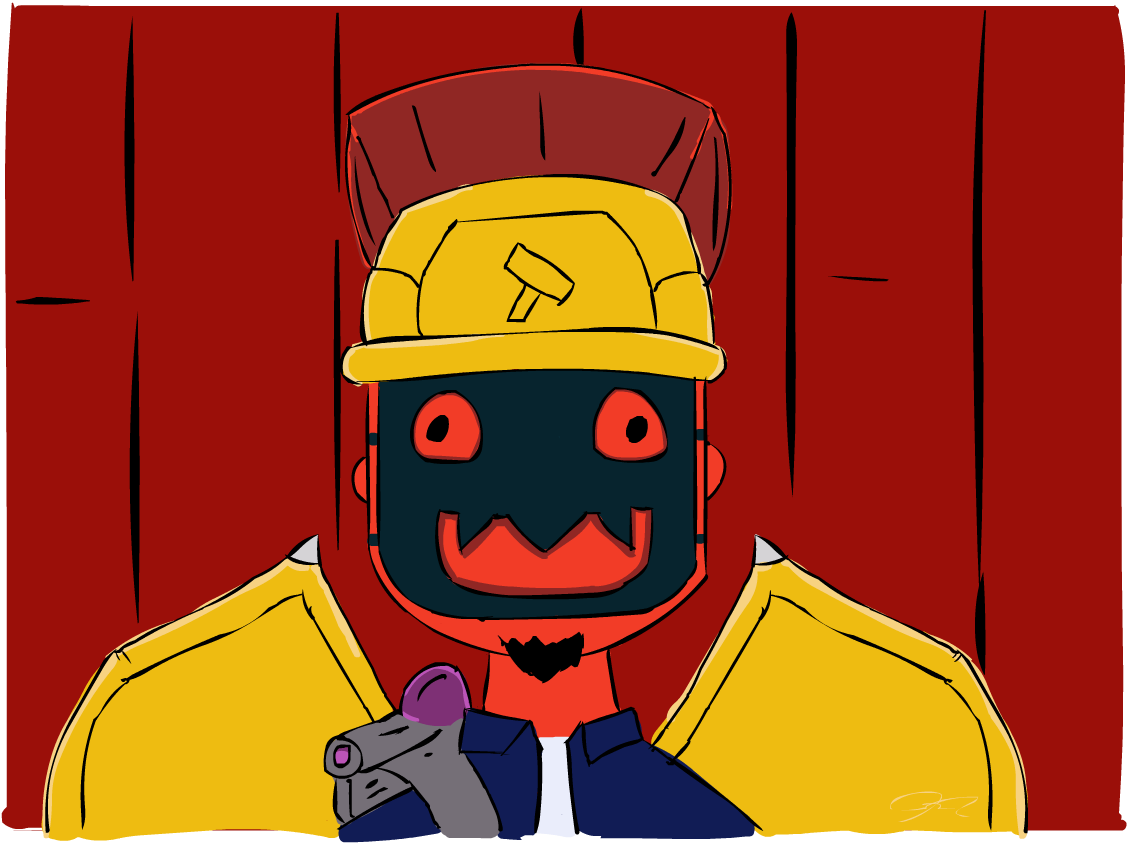 Hey! Roi here, your favorite garlic! I am a small Filipino streamer on twitch.
Recently I find myself enjoying blogging and curation. I hope you enjoy your read today. Your upvote is greatly appreciated.
Before you go I want to remind you that you are awesome! If you ever feel alone and you got no one to talk to message me in discord CmmndrBawang#5457.
---
SHOUTOUT
Huge thanks and much love to the people who sponsor my stream and my peakd posts:
SplinterlandsHQ (@gank and @walkingkeys) Youtube Channel:
https://www.youtube.com/channel/UCEG5107_73wZKKPQQeNooJA
SplinterlandsClove71 Youtube Channel:
https://www.youtube.com/c/clove71
---

HOW TO SUPPORT CmmndrGarlic:
Donate Splinterlands Assets to: @cmmndrbawang
Donate WAX NFTs to: 3r2xc.wam
Donate goodies here: Tip Page
---
FOLLOW ALL THE NO SLEEP GANG STREAMERS HERE