Hive Promotional Tour And 200 Books Donation To Ntensere School, Ghana
With the opportunity that Hive has provided us, we are continuing to have an impact in schools. One of the most rewarding recent experiences has been the Hive promotional tour to schools and books donation. The tour to four schools provided us with an excellent opportunity to introduce Hive to many people who were previously unfamiliar with blockchain technology.
This tour is one of many marketing efforts we have undertaken in Ghana. Currently, the Hive empowers communities project is assisting in spreading awareness about Hive throughout Ghana and the rest of the world. Everything has been focused on having a significant influence and educating others about the potential of blockchain technology. As of right now, we have reached out to ten schools and four communities with the borehole projects, and we have the appropriate plans in place for a wider marketing campaign using a variety of media.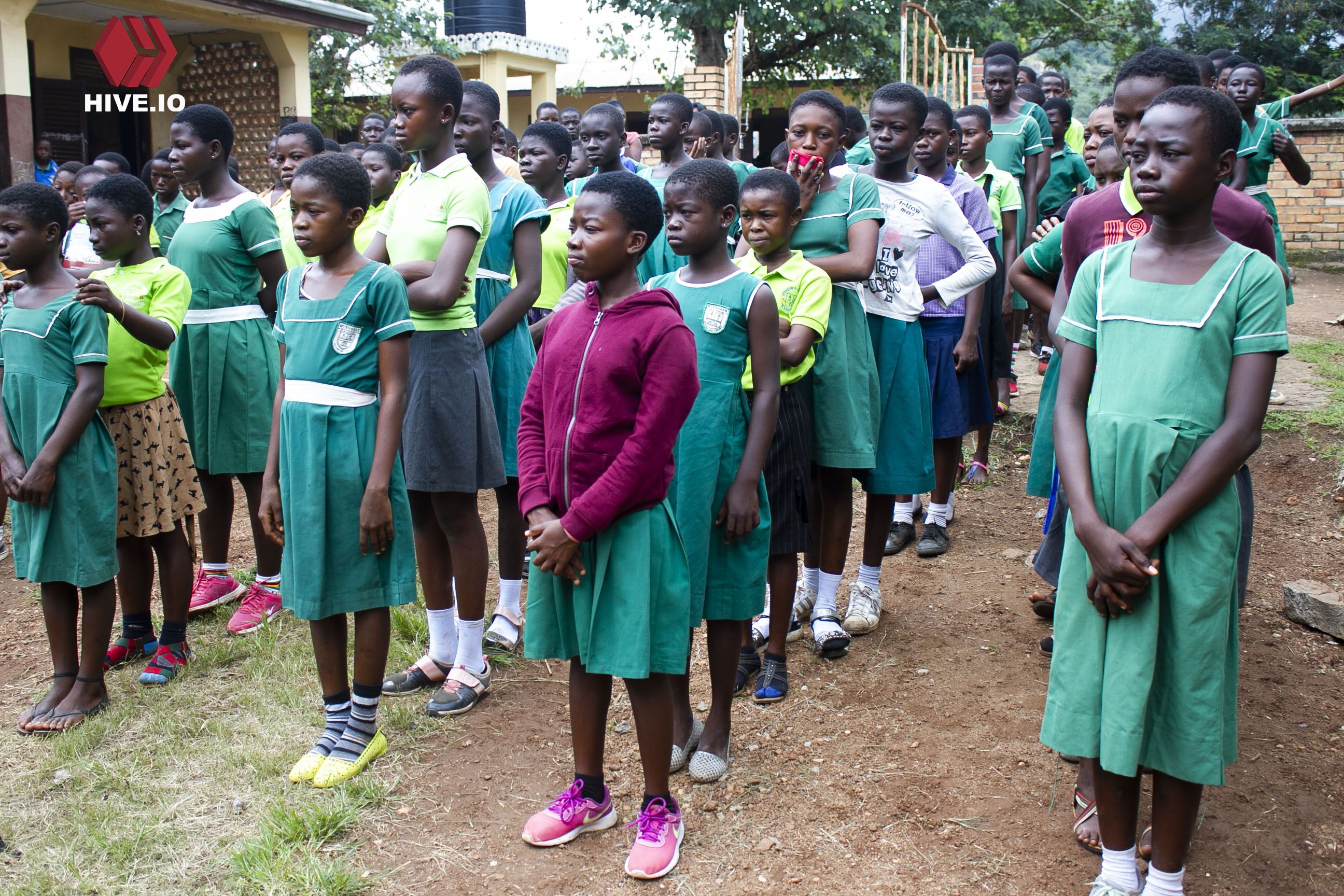 On our Hive Promotional Tour And Books Donation, Ntensere R/C was the second school we visited. It is a public school with a small student body, predominantly lower primary. The entire student body and the teachers of the school were really excited to see the Hive team when they arrived. At the assembly ground, we had the honour of speaking to the entire school about the Hive ecosystem, the blockchain, and the Hive empowers communities project.
The little interaction we had with the pupils was effective and well used to inform them of the need of taking their education seriously in order to become admirable individuals in the future. After our presentation, 200 books were given to the students as support. The headmistress of the school received the books and thanked the Hive ecosystem for its amazing assistance.
She also took the chance to highlight some of the difficulties the school is now facing, expressing her hope that, if any assistance was offered, it would help the student receive a better education. It was undoubtedly a nice experience with the students and the entire staff of the school, who were enthralled with the concept of the Hive ecosystem and its significant impact on Ghana.
We are thrilled with the kind of impacts the Hive empowers communities project is having in Ghana as it gains traction. We have a lot to show to the world about Hive's capacity to address pressing issues. We want to express our gratitude to everyone who has helped us tremendously in our efforts to spread the word about Hive to numerous individuals in Ghana and throughout the world.
---
---
Hive Empowers Communities Project
Sponsor : @valueplan