Earning Opportunity Knocks For You

This post is published via LeoFinance.
2 months ago
Mar 19 2023 6:53 pm
-
2 minutes read
Hi everyone, hopefully you are fine and having fun with your family and friends.
I have Discovered a platform few days ago where everyone can register free and earn money as part time or full time. The name of the Platform is SocPublic. It is a Platform where you need to complete tasks in order to earn money.
Each task completed will earn you money. Different tasks have different rewards that will be paid out to you on completion of work. There are hundreds of tasks available. You can choose what is right for you. Skip one if you think its difficult.
src
There is no specific category of tasks, it could be a mix of Different type of tasks , for example one task may be like follow an account or do a registration. It is that simple. You follow the specific account and submit the proof which will earn you the money.
Each task is labelled how much money you will earn for completing it. Personally i have worked on the platform and found it very interesting and helpful. Worked only 2 hiurs and grabbed around 60 rubles. Also took a withdraw of 39 Rubles which is equal to $0.44.
You can see in the screenshot below that i have recieved my withdraw in my perfectmoney account. There are other various options available for withdraw you can choose that best fits you.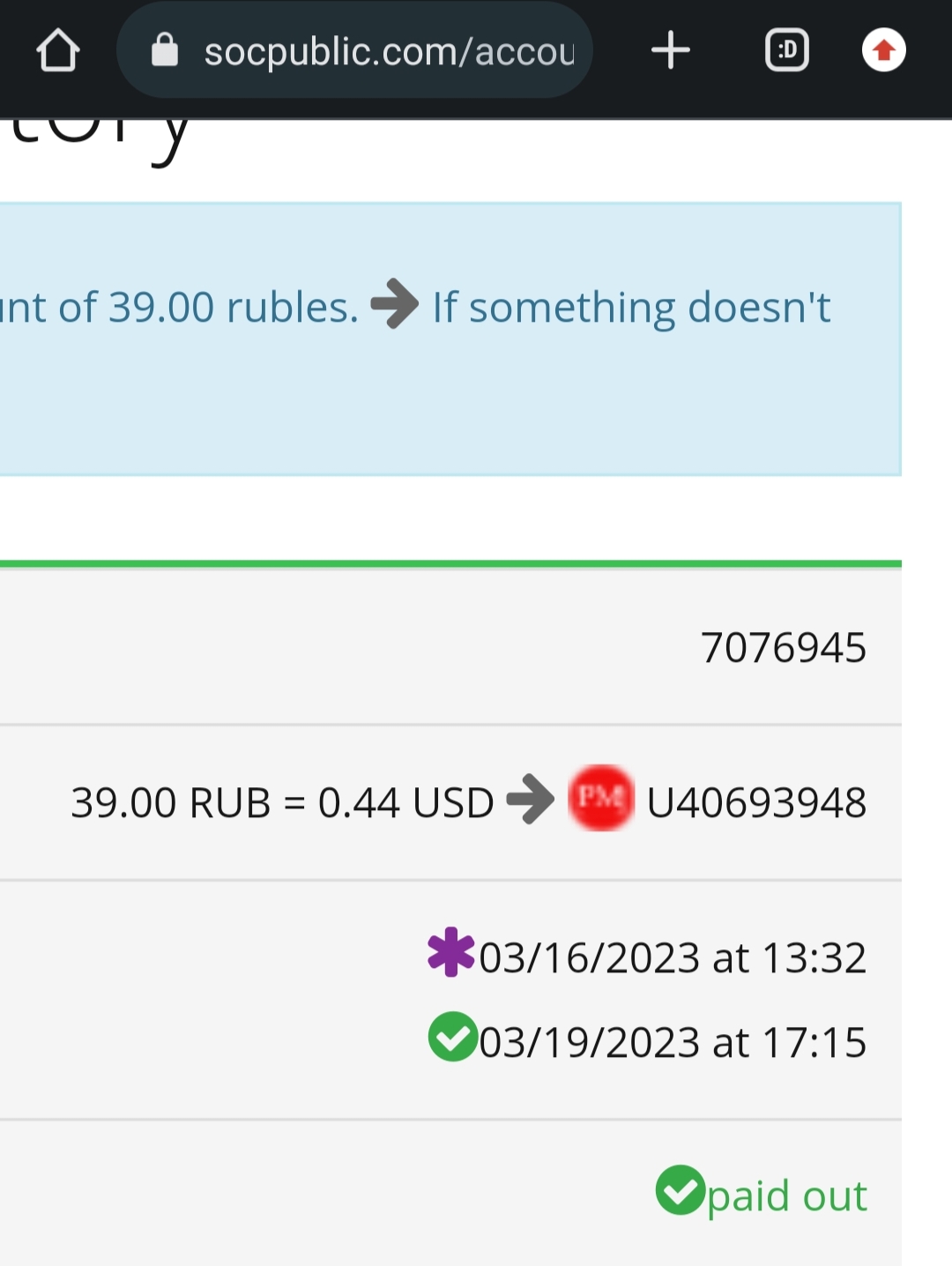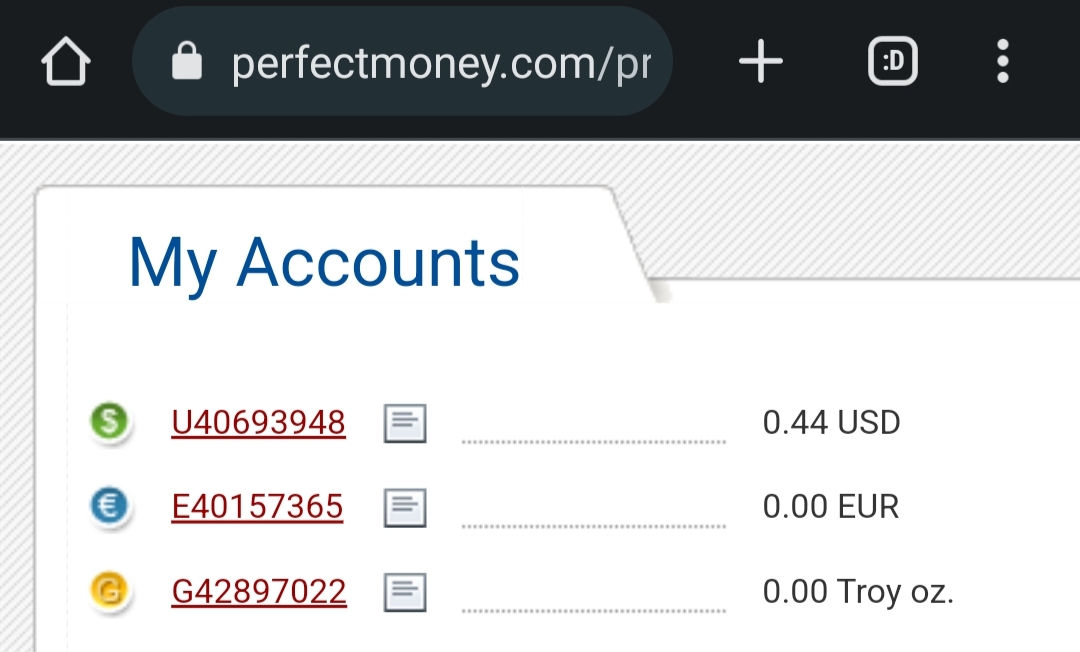 The Socpublic platform is very helpful indeed. It is working from 2016 till now. it is good to earn extra money, Here is the link if you want to try it out
Thanks.
About Author @coolguy222 is a crypto trader and content creator on hive blockchain. He also runs a small business of Mobile accessories and Wrist watches. He loves to make new friends.
Posted Using LeoFinance Beta