Gambling Dapp Dividends Report | Waiting to Buy RLB

Rollbit.com (RLB)
I continue to be intrigued by Rollbit.com but for now I'm holding off to buying some RLB as it's up +1050% in the last 30 days. It's just rarely smart to buy into hype and give into the fomo. The current price is 0.026$ for 1 RLBwith nearly no liquidity as a 1000$ RLB buy pushes the price up by +7.32%. This gives the 5 Billion total supply the site a market cap of 130 Million while just 20% of the profit gets distributed. The token is deflationary over time as 50% of the 0.2% tax to stake RLB into the lottery daily gets burned.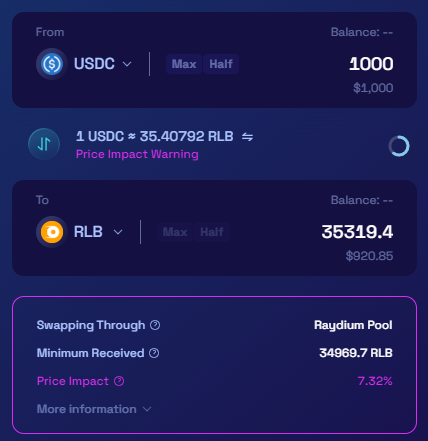 I had some more fun with the leverage trading but it's not something I really will get into heavily. One of the things I don't like about Rollbit is also the bookmaker which is just a copy-paste of the software and odds other projects like betfury use. In that regard, Sportbet.one really stands out as they have their own odds that also go up or down directly based on money that comes in.
So for now investing in RLB is a pass even though I will look further into the platform for sure and keep track of things.
Sportbet.one (SBET)
This for sure was one of the weaker weeks when it came down to SBET dividends but it still by no means was bad. I am quite heavily invested in it so I do really feel the difference in overall earnings during weeks like this. One of the weak points also remains that the dividends are very whale centered and things would get a big hit in case some of these players would leave the platform. That said, for as far as placing crypto bets myself, sportbet.one is one of my favorites that I use the most myself and I never had any issues.
The long-term numbers still look quite good and stable and it's still all about waiting for potentially more adoption and at the same time hoping things don't fall flat completely.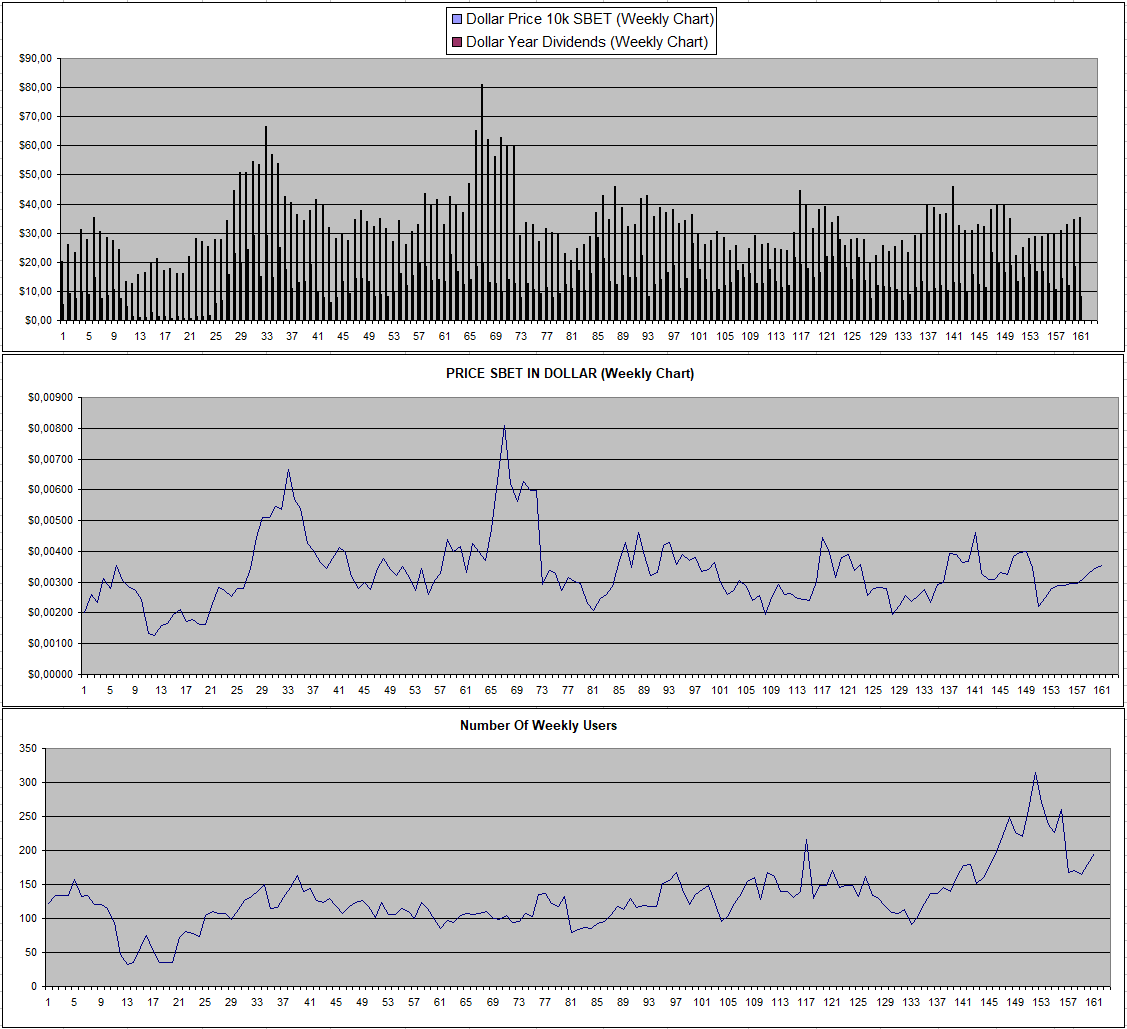 Betfury.io (BFG)
Betfury pretty much does what it does and things seem to have stabilized with the price and the dividend pool no longer falling. It could be setting a base to go up, turn into a more stable coin with steady returns or fall further if it turns out that the BFG mining incentives gone pushes gamblers away.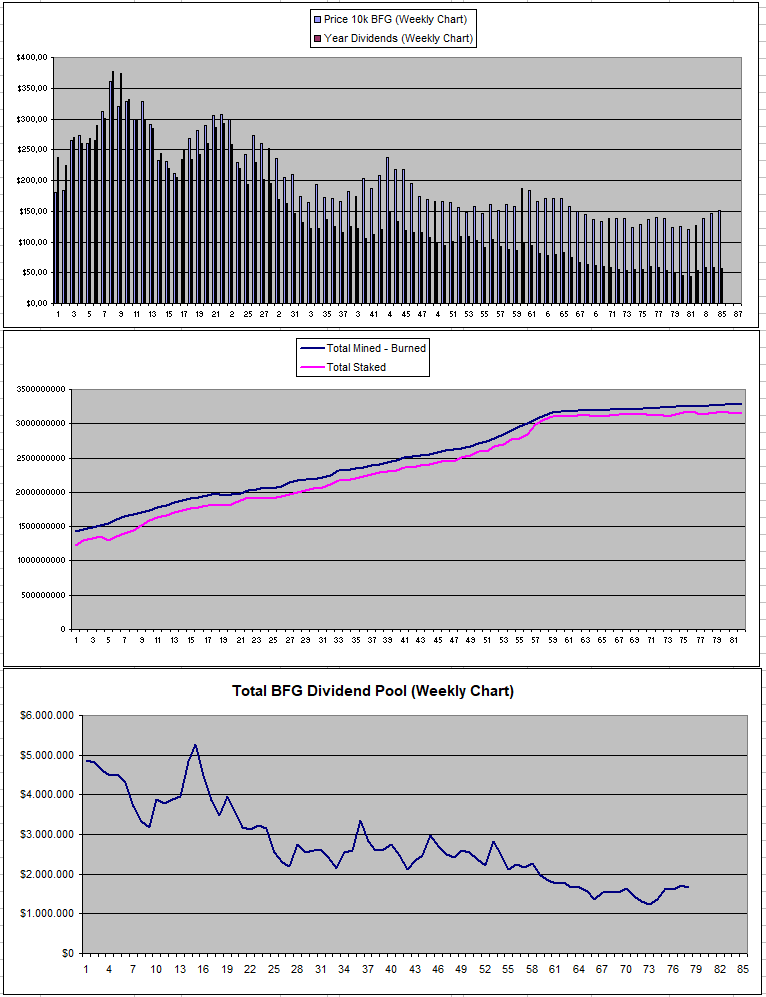 The general price increase of the crypto market also somewhat translated to the prices of these coins while dividends and adoption hasn't increased that much meaning the returns have come down.
All these numbers are based on prices of Monday
Project|APY -|- Betfury.io (BFG)|+37.88% APY Sportbet.one (SBET)|+23.76% APY
Personal Gambling Dapp Portfolio
This was the first time in a while getting less than 200$ in weekly dividends for holding 8MSBET and 550k BFG. I'm also still looking to diversify with other good gambling dapps that pay the losses or fees from the gambler to those holding a token. Anyone that has tips on this, please leave a comment below...
||| -|-|-|-
|| -|-|-
Posted Using LeoFinance Beta