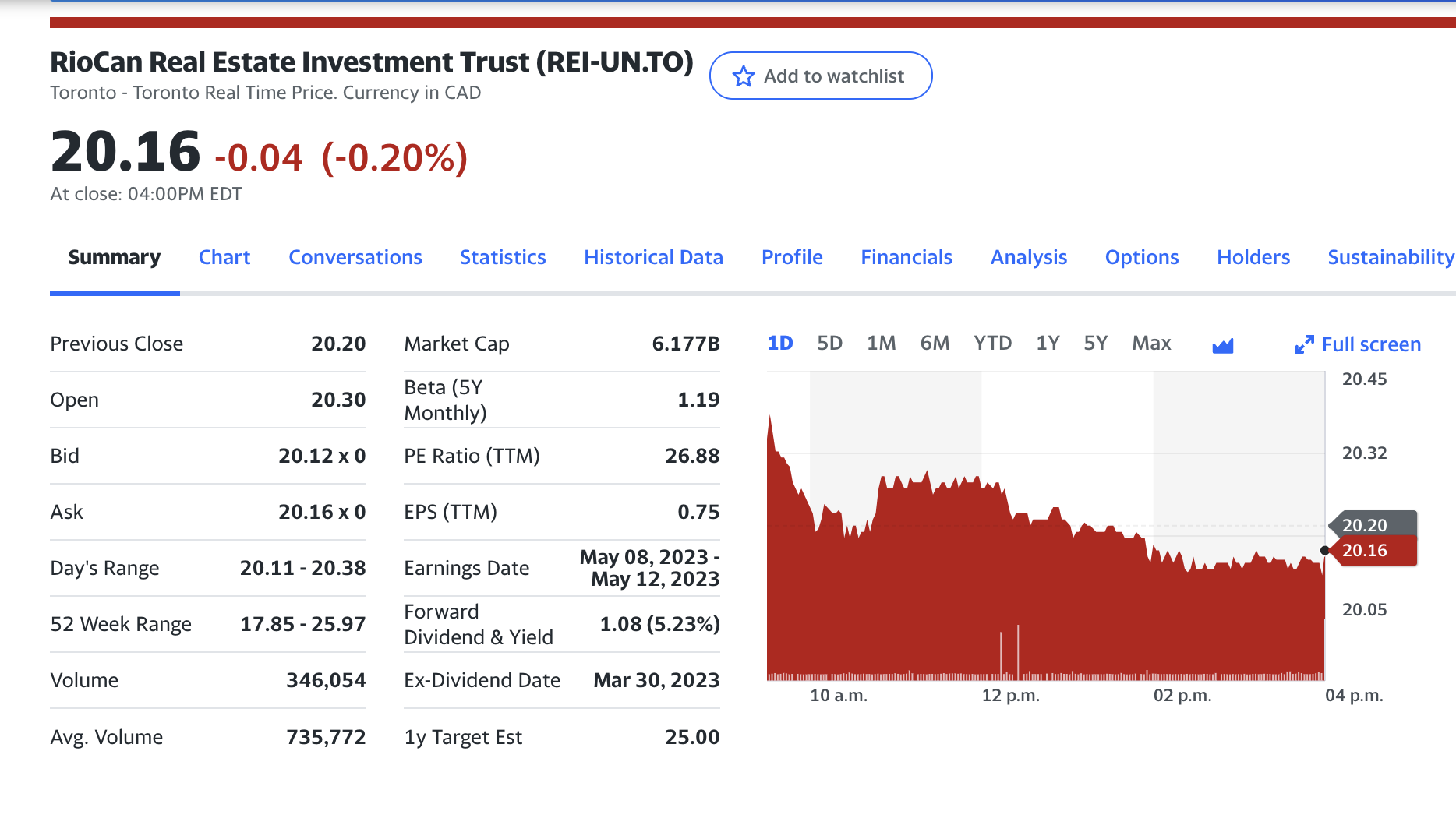 RioCan Real Estate Investment is a Canadian real estate company that manages a diverse portfolio of properties across the country, specializing in shopping centers and mixed-use developments. With a strong presence in Ontario, RioCan's holdings encompass a range of businesses, including grocery stores, restaurants, cinemas, and corporate offices.
The company generates the majority of its revenue from Canadian operations, though it also maintains a presence in the United States. As a key player in the Canadian real estate market, RioCan is recognized for its expertise in retail properties. Despite the challenges posed by the COVID-19 pandemic, RioCan has demonstrated resilience and adaptability, positioning the company for continued growth and success.
And I finally made my first purchase of shares with RioCan. Hoping to make a nice dividend earnings. And I have another 50 shares waiting to be bought if price drops down to $19 CAD. And a very good dividend yield of 5.23%. You can't go wrong with those dividend earnings.
Posted Using LeoFinance Beta