a year ago
Jul 13 2022 5:32 pm
-
3 minutes read
Happy Tuesday everyone
Today I received a Nexo card that I ordered 8 days ago. They have very fast shipping, at least in my parts (I'm in central Europe). It comes in a really nice packaging, very satisfying when you open it. The card is made of plastic and it has their logo and is mostly blue color, it has a MasterCard symbol on it.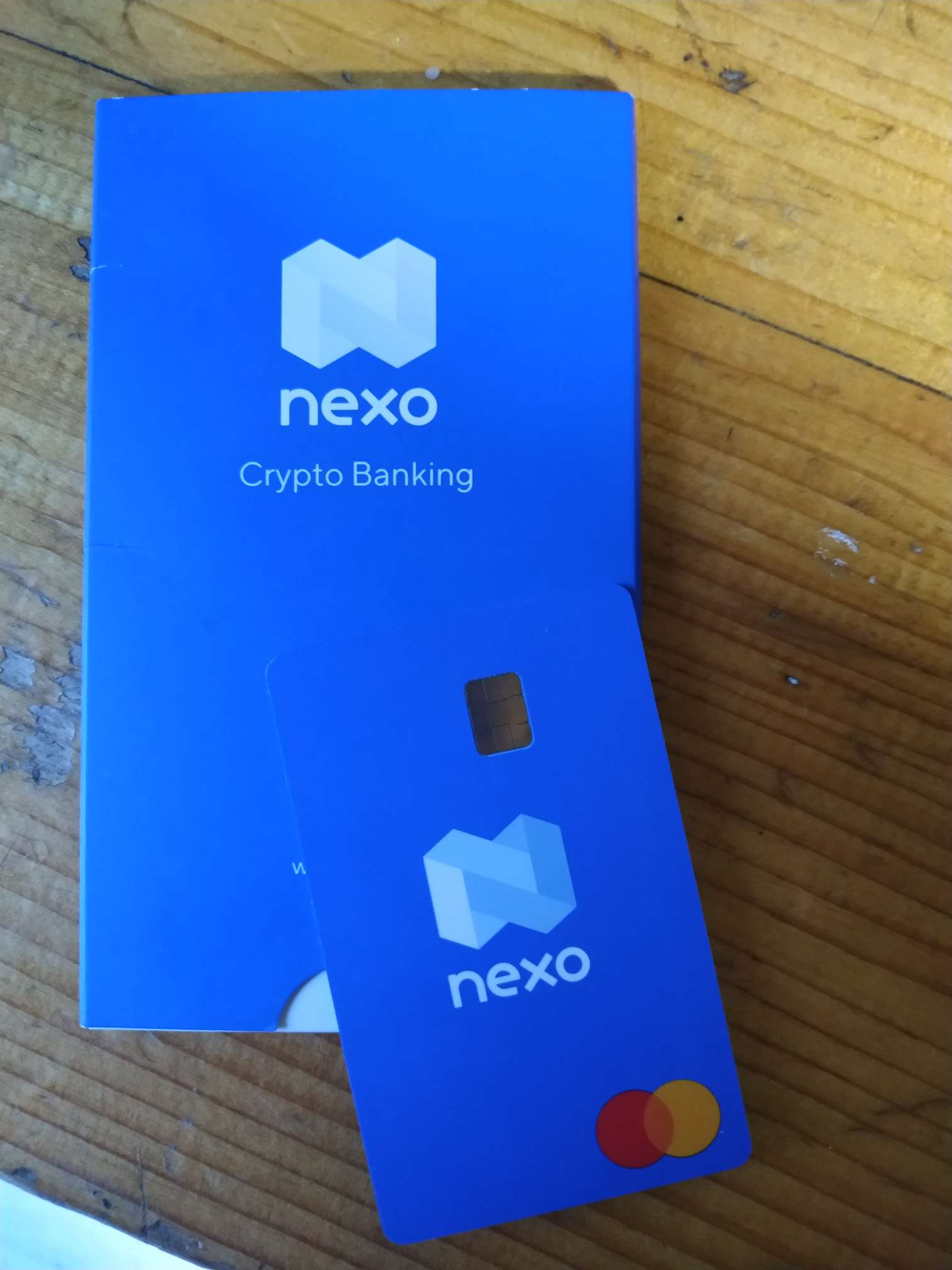 During the time you wait for the physical card you can immediately start using a virtual card for online purchases and even in stores if you integrate the card with Google or Apple pay.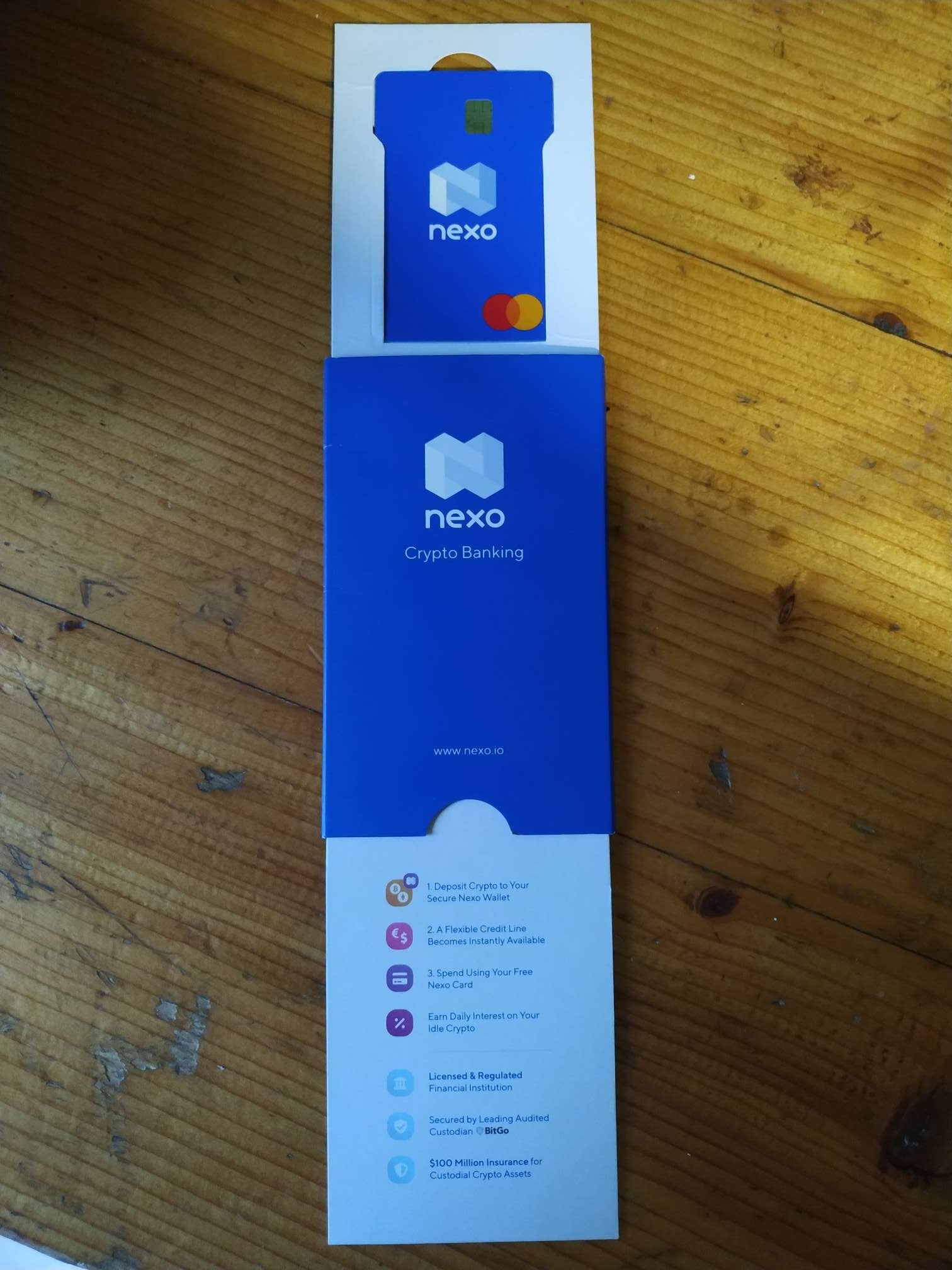 Before we go on I have to say that I am not a fan of credit cards in general and don't use any for a long time, I strictly use only cash or debit card to avoid accidentally going into debt, I just ordered this particular card to see how it works and to see if I can get any benefits from this card. Another reason why I ordered it is the fact that they are advertising it as a debit card or rather the mix between the two.
On the back of the card it says "Prepaid" and "Debit" which is technically true, it is prepaid with your crypto holdings on Nexo platform which can be put up as collateral and you can spend the fiat value of these crypto assets, which you can pay back at any time with interest rates from 0% up to 13.9% APR. So this is what makes it a credit card the paying back part. Important thing to note here is if the value of your collateral goes lower than the credit you owe then they automatically liquidate your collateral to repay the loan. It is wise to repay the loan so that you aren't paying to much in interest and if you fear to lose your crypto holdings it is wise to do this even if you have a 0% APR.
You can get 0% APR if you are holding more than 10% of your portfolio in Nexo tokens. The less Nexo tokens you have the higher the APR.
The thing I really like is that they offer cashback rewards on all payments. You can choose 0.5% cashback in Bitcoin or 2% cashback in Nexo you need to set what kind of rewards you want before you make a purchase and you can change as many times as you want.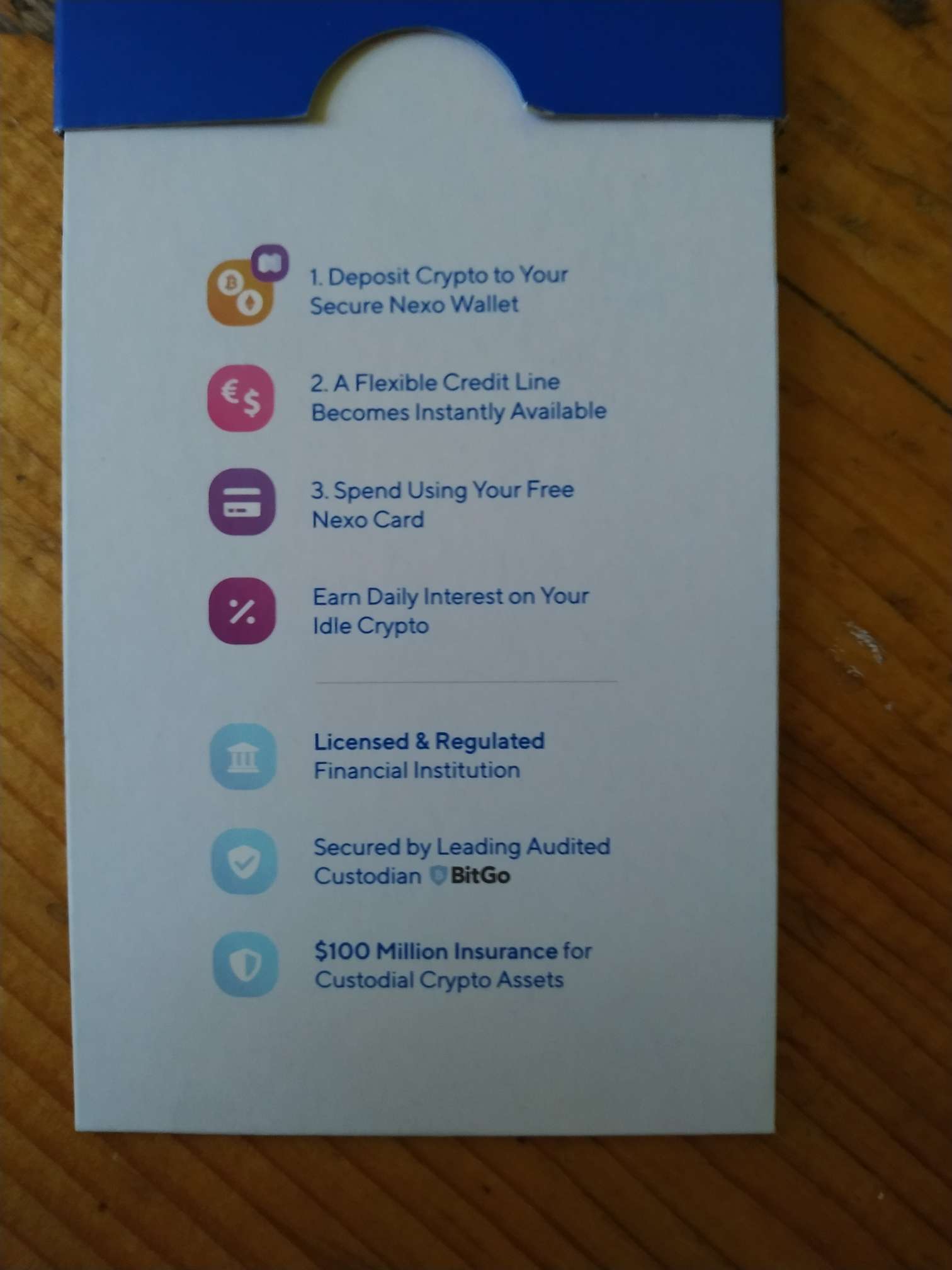 I made a few purchases with the card and one thing that I really dislike is the fact that I can't pay of the loan right away, even though they are advertising that I can. When I press the repay button the app says that I need to wait until the merchant claims the funds which can take up to 45 days, and until this is done you cannot repay the loan but the interest is building up and your volatile crypto is in danger of being liquidated if you don't have a lot of collateral.
That being said I will be using this card to some degree to try and maximize my cashback rewards, since my favorite crypto cashback card (Crypto.com) just added top-up fees wherever you want to top up your card with debit/credit card. You can find out more about this in my other post via this link:
If you wish to see my 2 other blog post about Nexo.io to learn more you can view them here:
​If you wish to sign up to Nexo you can do it with my referral code and we both get $25 worth of Bitcoin after you deposit $100 and hold it on the platform for 30 days, link: https://nexo.io/ref/ikecdxjbjq?src=android-link
None of what you read here is financial advice, just sharing my own opinions that's all. If you seek financial advice please contact a professional to help you out.
​If you like my content feel free to follow me and have a nice rest of the day :)