My position in CUB-BUSD LP farm

This post is published via LeoFinance.
2 years ago
May 05 2021 8:52 pm
-
1 minutes read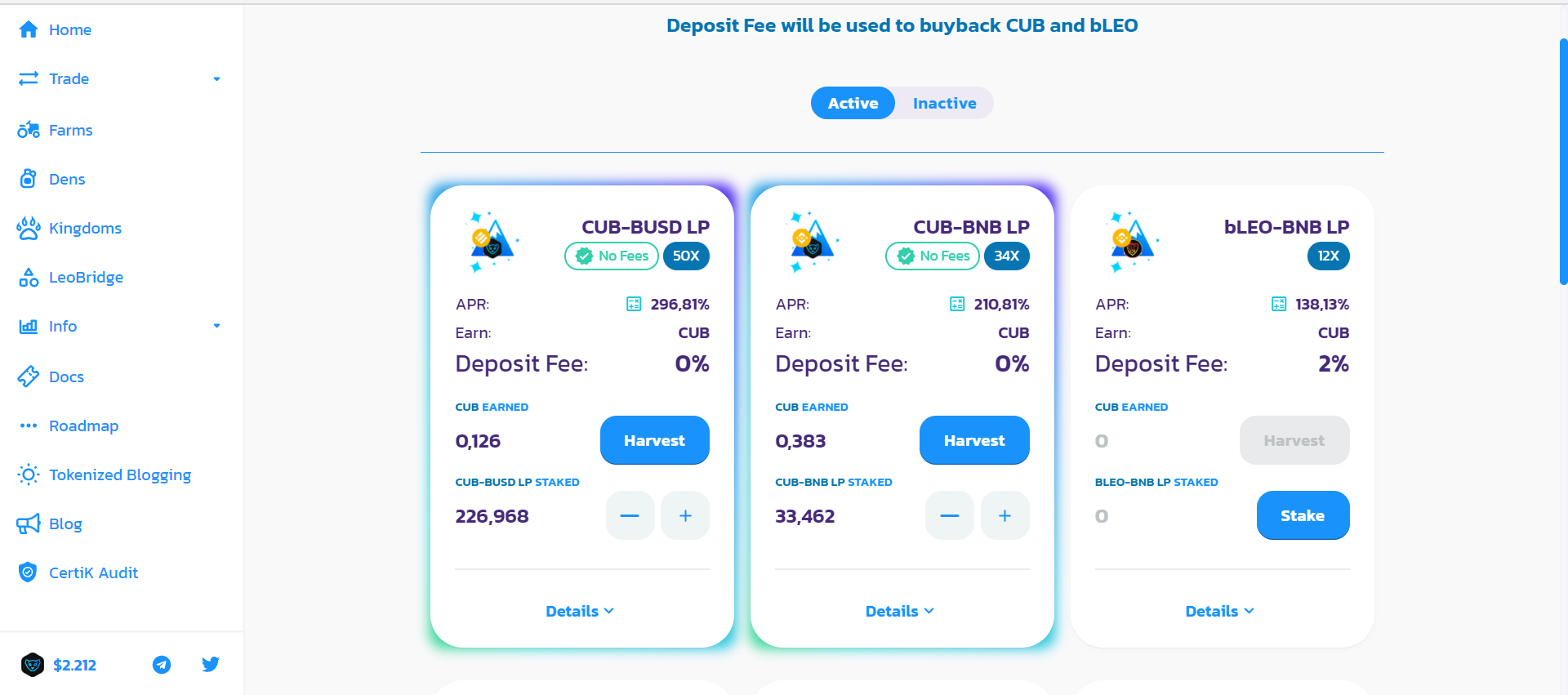 After many experimentations with @cubfinance and the pools there, i think i found a good combo that will probably serve me for awhile. To be able to enter in the second farm (cub-busd LP) i had to power down a significant amount of my Leo stake (2.5k lp). I have already pooled some cub i was holding in the cub den with some busd that i bought with my bleo 😭😭 which i will use (partly) as a leo farm to recover my Leo stake where it was (selling cub rewards to buy back leo). But i didn't stop there, the cub price at this moment is quite attractive (2.2$) so i end up to buy 305 more cub (again with my leo) which will be probably use in the future (im waiting a very nice leo and cub pump in the next days) in the same cub-busd LP farm.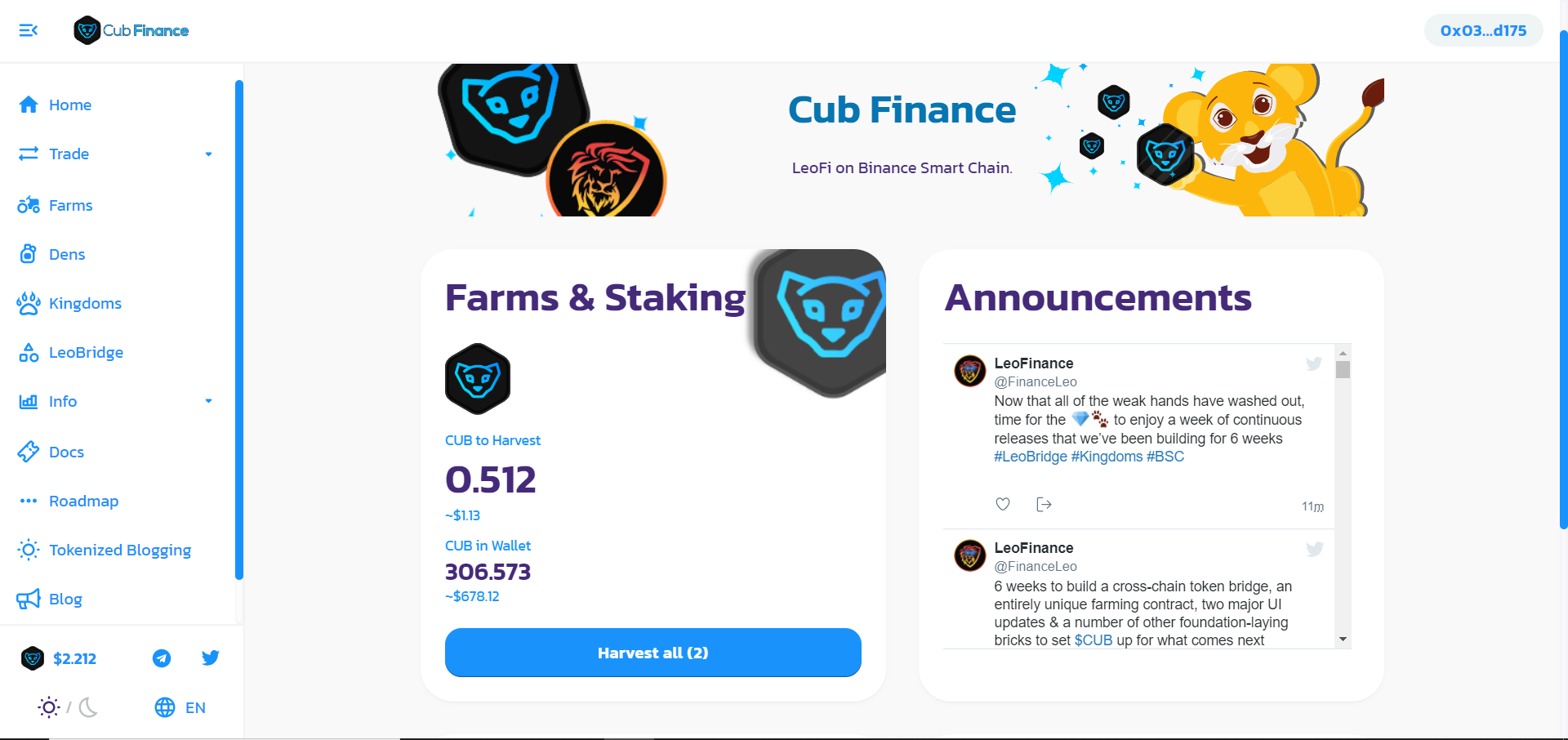 Posted Using LeoFinance Beta