Daily CUB Report | CUB Burns Picking Back Up and Protocol Churn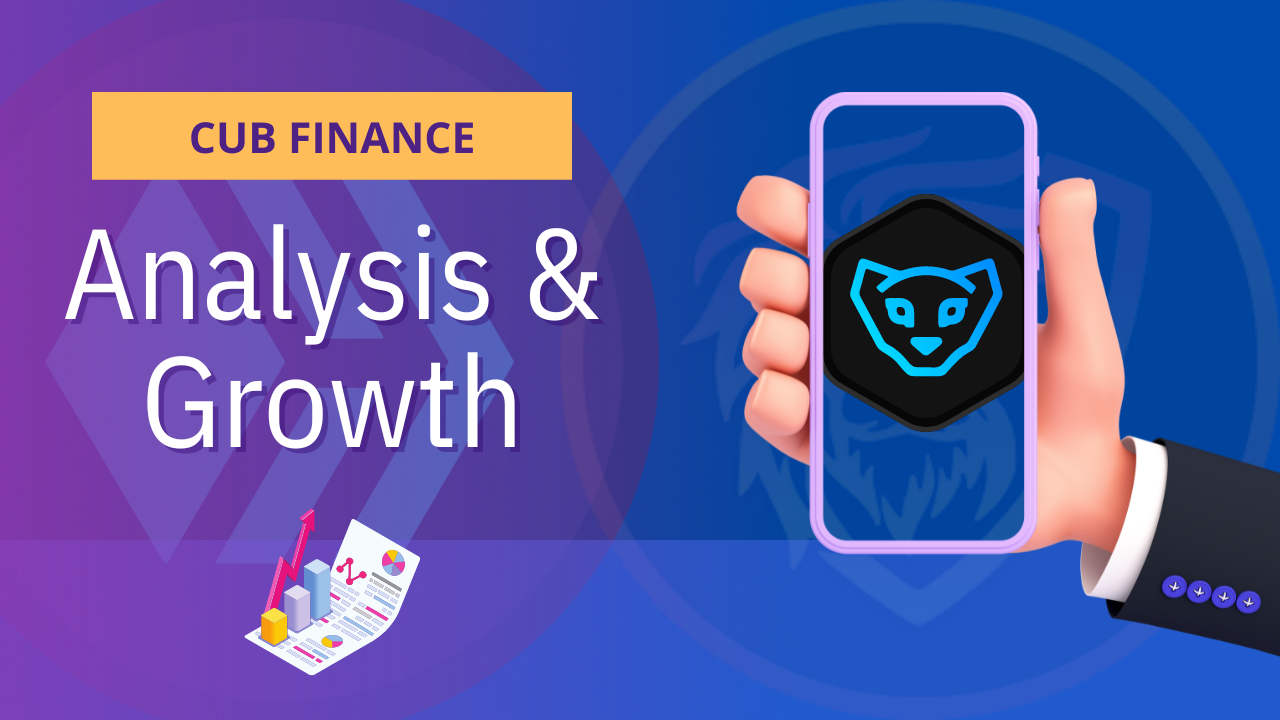 It's been a bit quiet on the CUB front. I don't think this has anything to do with CUB though, I just think all of the excitement is about threads right now. Everyone is talking about threads and using it.
Despite that, liquidity on CUB keeps growing. I tracked 3 whales on CUB who have been shifting their liquidity around. They removed a pretty heft stack of HIVE, HBD and CUB from the platform.
That being said, they caused very little-to-no damage in doing so. They've hurt some of the short-term liquidity of the oracles but I think this will get sorted out quickly as things rebalance.
On the BSC side, things are super healthy. Despite losing some liquidity from these whales, the LPs actually increased in liquidity overall.
We also saw some big burns from the DAO. From what I tracked on-chain, you can see 2 of these whales dump large quantities (over 100k) of CUB at a time and then the DAO swooped up the cheap coins.
In the end, the CUB price remained relatively neutral. Meanwhile, the DAO was able to scoop cheap coin and burn it.
Looks like that price bot is doing it's thing nicely!
CUB is still looking healthy and while the bridge issue is still an issue, I talked to the team and think that they could do a much better job in the near-sooniverse :)
Fractional reserve liquidity clearly hasn't been working well. They seem to know that and powerdowns / arb bot unraveling is already under way. I'm happy with what I'm seeing.
Follow along as I report daily on @cubdaily 🙏🏽
P/E Analysis of CUB
Here's a new section I'm trying out. I decided to run a P/E analysis of CUB using data from each Monthly Burn Report posted by @leofinance. Check out the second analysis I ran and leave a comment below with your thoughts.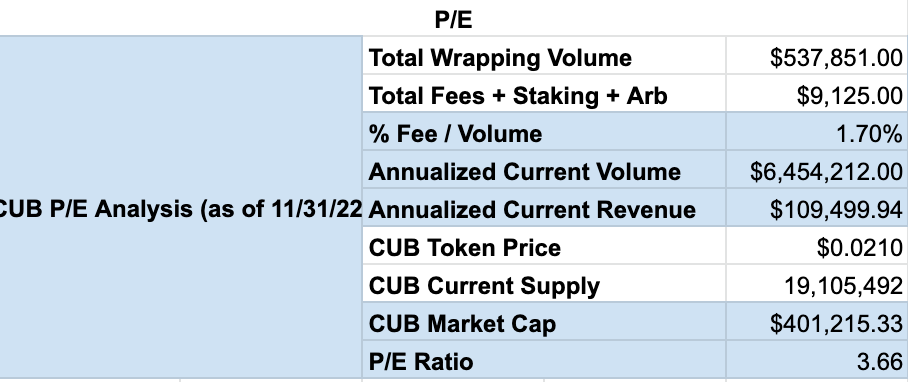 CUB Rewards Flow
*NEW
Here's another new section of my daily reports. This chart will be updated monthly. It accounts for the flow of CUB rewards.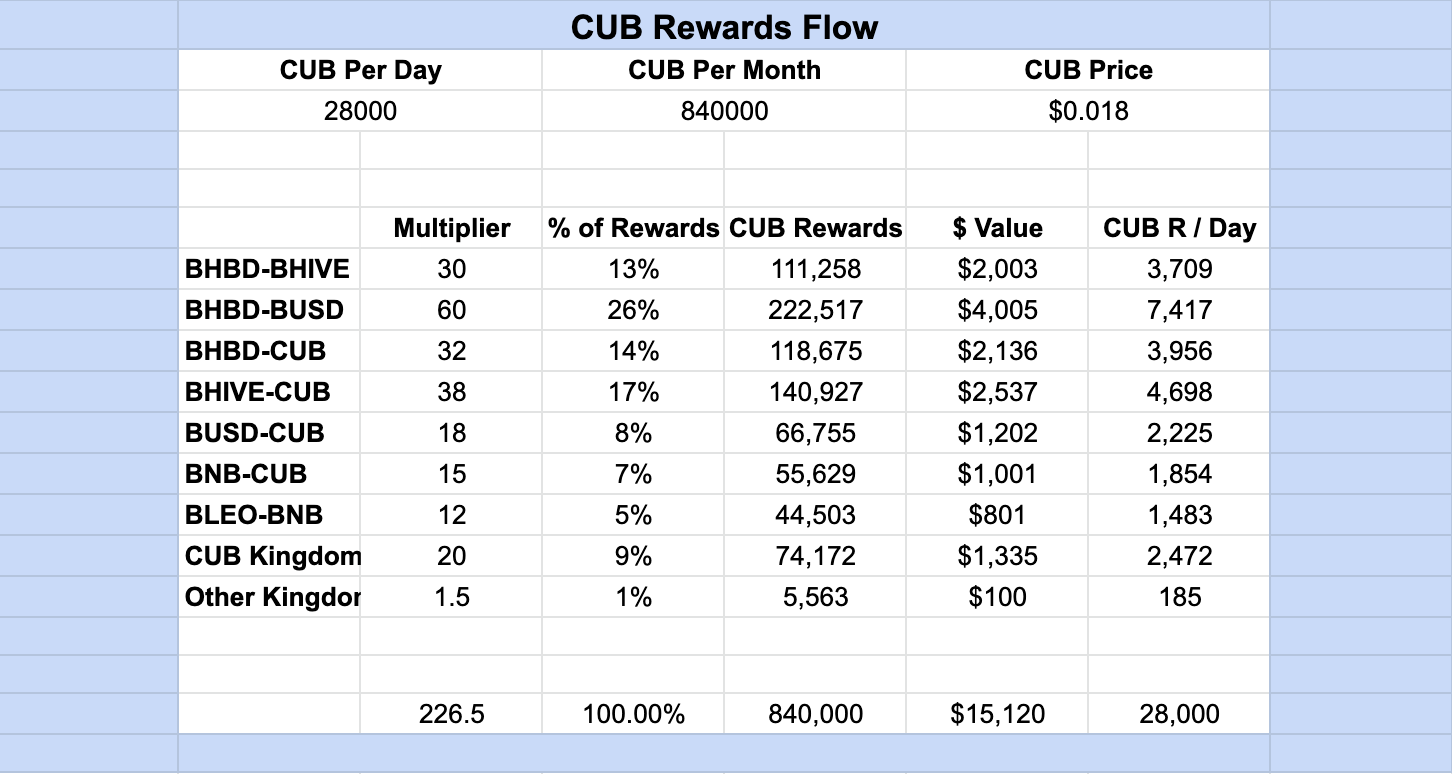 "Over time, I'll start collecting data on how much each Liquidity Pool actually earns for the CUB Protocol (through wrapping revenue, arbitrage, etc.). Obviously, that's a lot of data to capture! This tells us something very important though: is the DAO effectively using its monthly funds (inflation) in paying LPs to build liquidity that ultimately generates revenue. Let's keep an eye on it and see how this progresses, maybe the team can even take this data and use it to migrate multipliers to more effectively build liquidity in the pools that are generating the most revenue."
Locked CUB

A new section! The new CUB Kingdom is now live and we can track the amount of CUB locked and how long it is locked for.
CUB Locked: 5,596,410
Avg. Lock Duration: 33 Weeks
CUB Token

Price: $0.01930
Total CUB Supply: 20,856,436
Total CUB Burned: 2,253,888
Total Market Cap: $402,710
Total Value Locked: $1,313,132.86
Multi-Token Bridge Stats

bHBD-bHIVE: $142k
bHBD-BUSD: $271k
bHBD-CUB: $133k
bHIVE-CUB: $182k
Total: $728k
The bridge just keeps chuggin' along and growing! Depsite some LPs seeming to be pulling liquidity through bHIVE and bHBD to native, on-chain assets, we're still seeing growth on the liquidity front. This is a good sign. It shows some changing of hands and whales losing a foothold on CUB earnings. I like seeing this - especially as someone who holds liquidity and adds more. It means my earnings are going up and theirs are going down.
LP'ing is a competitive sport, remember? :)
CUB Burns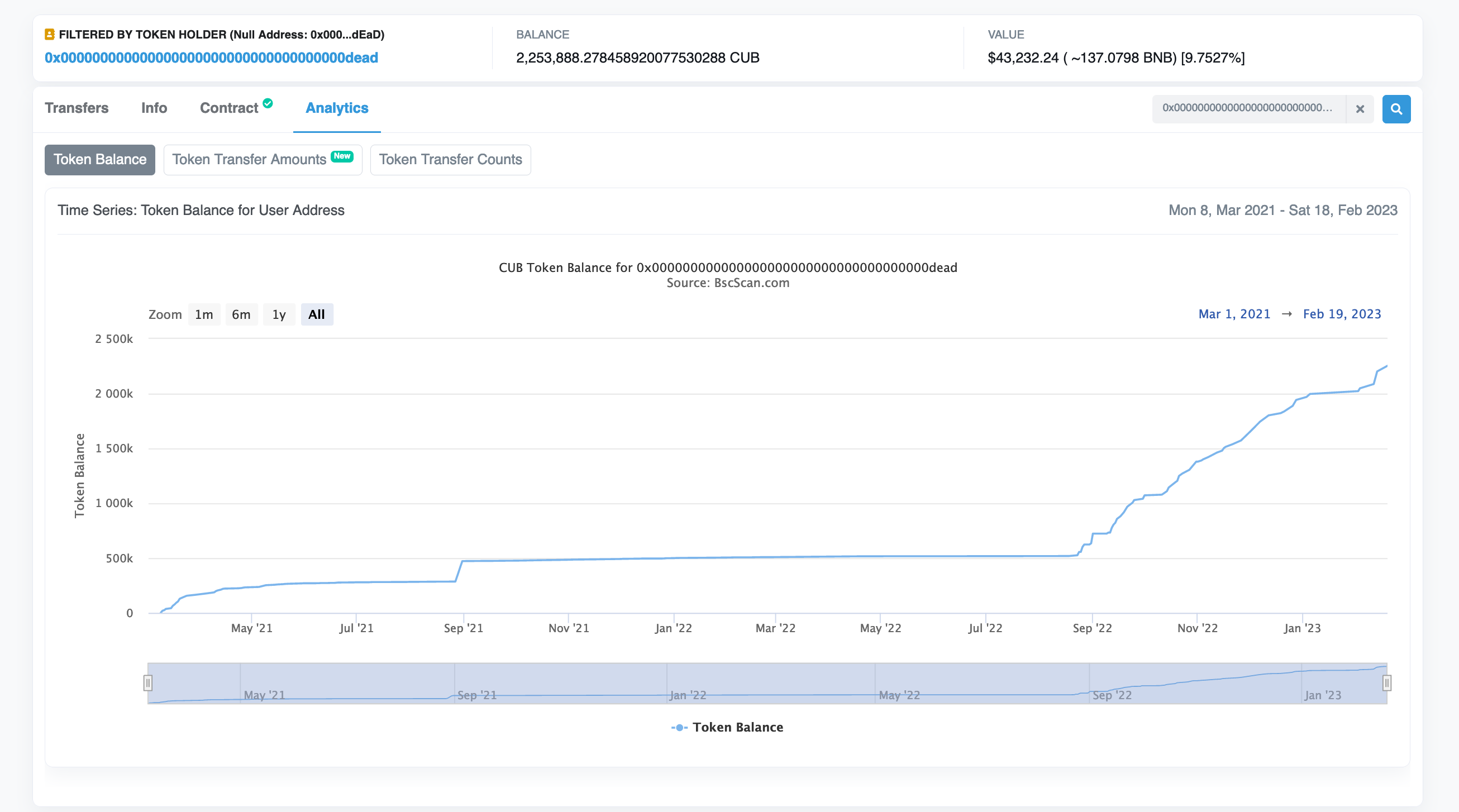 Further Reading:
Latest Reports From this Account: @cubdaily
Latest CUB Burn Report From the LeoTeam:
About CubDaily
I'll be using this account to report on the CUB stats each and every morning. Together we'll track the growth of CUB under the completely revamped ecosystem that LeoTeam has built called the Multi-Token Bridge.
Posted Using LeoFinance Beta