Daily CUB Report | CUB Likely to Buyback and Burn Close to 60% of Inflation In December 🔥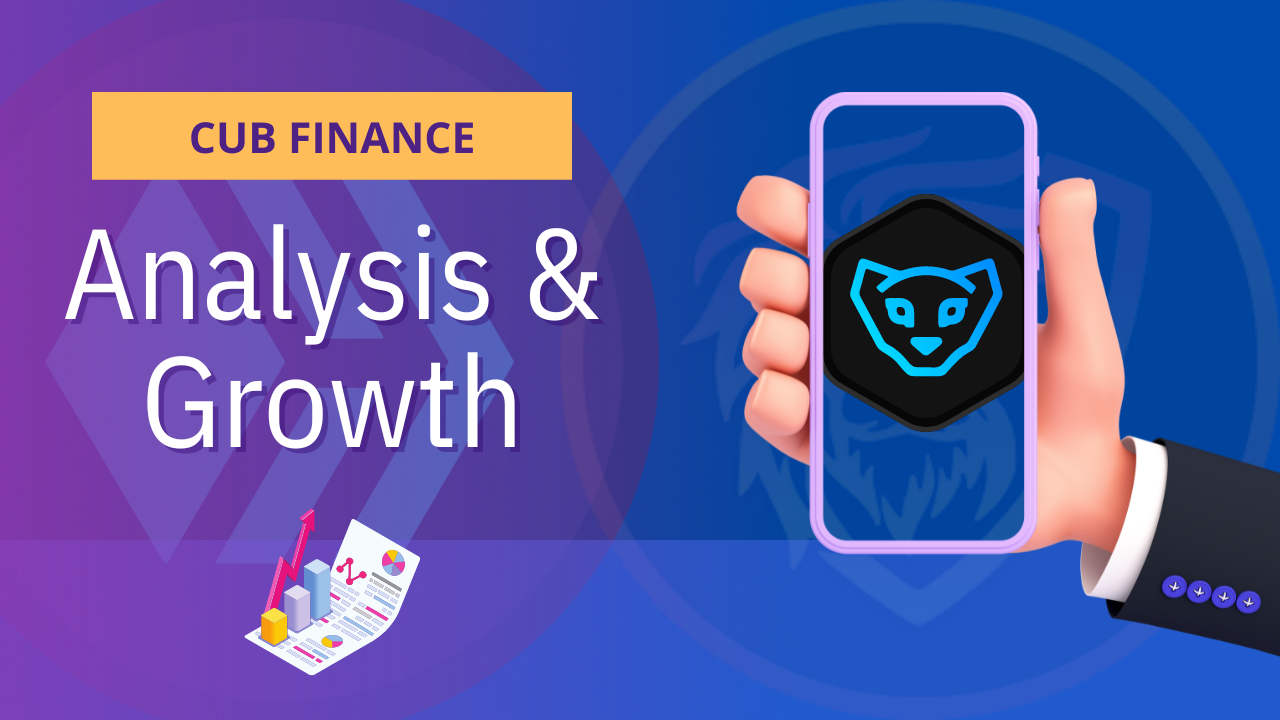 What a week for CUB! We've seen some market volatility in the HIVE sector of crypto. What that means is that HIVE has been up, down, sideways all week.
We saw a dip to $0.26 then an immediate pump and dump up to $0.35 and back down to 0.26.
HIVE does what HIVE wants. It's crazy.
The good news for CUB: volatility harvesting.
CUB Is a Vol Harvesting Platform
CUB literally prints money when there is HIVE volatility. Yes, there is one downside: if HIVE is trending down, then CUB will trend down slightly with it. This is because the largest Liquidity Pool on CUB is now bHIVE-CUB.
With that being said, the added volatility will push CUB's ratio to HIVE up higher over the long-term - since added volatility = more CUB buyback and burns.
The team thinks we'll burn (again) more than 50% of all CUB inflation this month. We burned 52% in the month of November and the growth has been steady.
Price Go Down
Combine the growing revenue streams on CUB with the dip in price thanks to HIVE falling and what do you get? More power to CUB Buyback and burns.
Yes, the CUB price is down about 10% over the past month - tracking along with HIVE being down a bit more than 10% - but that also means that the DAO can buyback and burn 10% more CUB than it could last month.
Price go down isn't always a bad thing. The trend toward sustainability continues.
My question: wen burn more than 100% inflation per month to flippen deflationary?
Follow along as I report daily on @cubdaily 🙏🏽
P/E Analysis of CUB
Here's a new section I'm trying out. I decided to run a P/E analysis of CUB using data from each Monthly Burn Report posted by @leofinance. Check out the second analysis I ran and leave a comment below with your thoughts.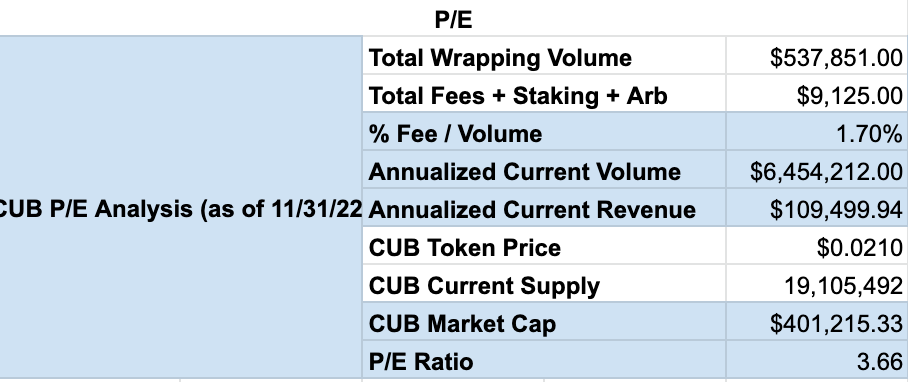 Locked CUB

A new section! The new CUB Kingdom is now live and we can track the amount of CUB locked and how long it is locked for.
CUB Locked: 5,324,436
Avg. Lock Duration: 31 Weeks
CUB Token

Price: $0.01842
Total CUB Supply: 19,469,082
Total CUB Burned: 1,942,381
Total Market Cap: $359,427
Total Value Locked: $1,165,709.41
Multi-Token Bridge Stats

bHBD-bHIVE: $126k
bHBD-BUSD: $276k
bHBD-CUB: $121k
bHIVE-CUB: $125k
Total: $648k
CUB Burns

Burns are about to cross the 2M mark!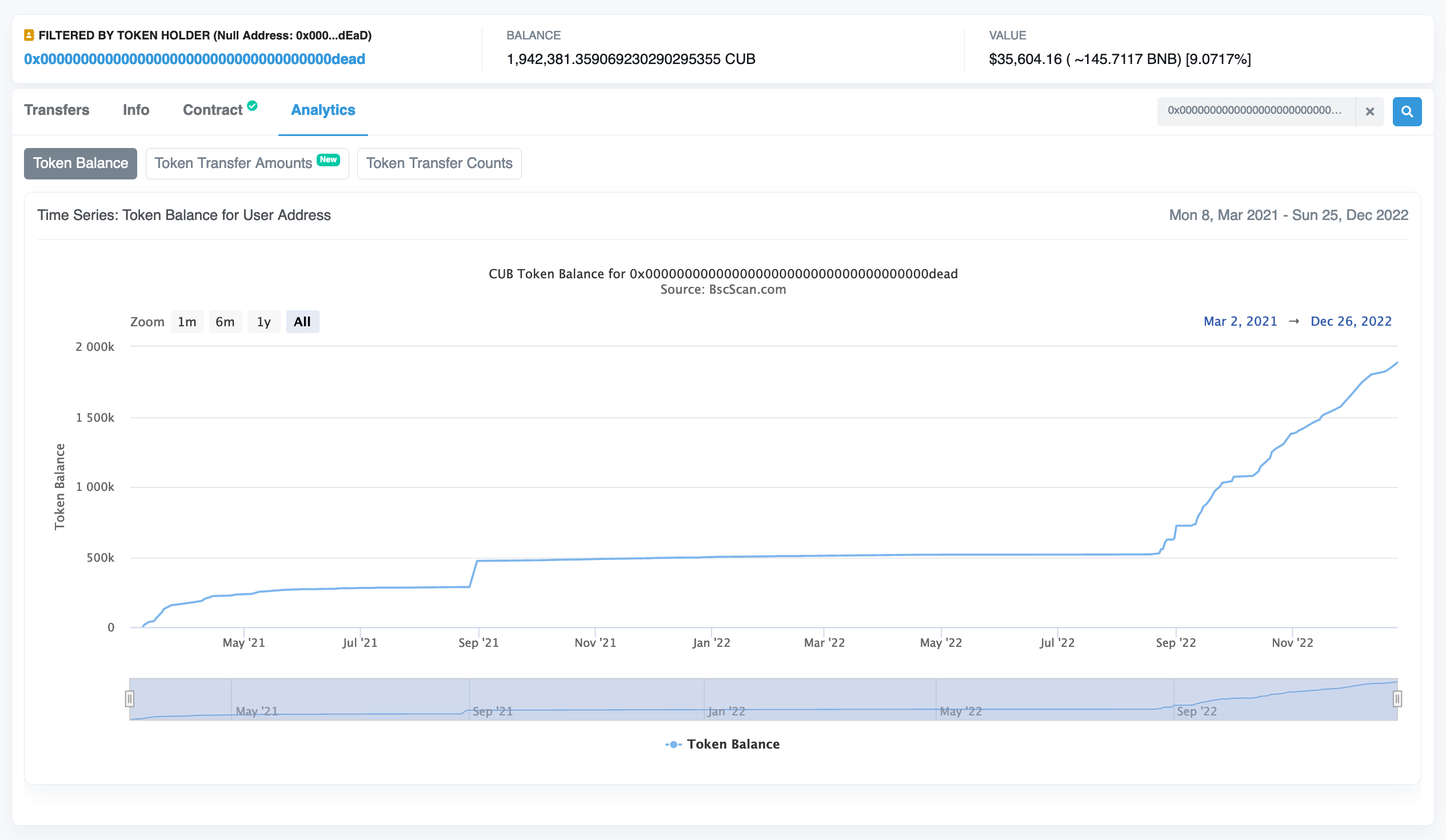 Further Reading:
Latest Reports From this Account: @cubdaily
Latest CUB Burn Report From the LeoTeam:
About CubDaily
I'll be using this account to report on the CUB stats each and every morning. Together we'll track the growth of CUB under the completely revamped ecosystem that LeoTeam has built called the Multi-Token Bridge.
Posted Using LeoFinance Beta