Weku Says Goodbye To Loyal Community Plus Some Sort Of Close Examination

This post is published via LeoFinance.
2 years ago
Apr 04 2021 2:23 pm
-
2 minutes read
Goodbyes are hard when it comes to blogging platforms. As what they have stated above they lasted for two years and the end is a very sad one. The front end and other aspects of the web blogging application is now inaccessible to the public but then I came up with a better way to present an epilogue of sorts.This is how to transport you to the wonders of using deductive reasoning and block chain explorers to uncover some veil that was placed in front of us.
So the process of transferring your Weku Tokens from your Weku wallet into your Bitshares wallet is done by transferring your tokens to a Weku Wallet(@bts-exchange). After that the black box takes over and only a few people knew the Bitshares wallet that transfers the Weku Tokens.But I do.
What is being shown above is the gravatar of Bitshares wallet(@weku-exchange) that they created to make this mysterious black box work.
The Bitshares wallet(@weku-bank) transfers the Weku Tokens to your Bitshares wallet of your choice by putting it in your memo.
The Bitshares account you are seeing above is the creator and issuer of the token.
The block chain is showing us when it was created and which account created the Weku Tokens.
It was updated and issued transparently as shown above.
The account above was created through Openledger.
The very first Weku Coins transferred by the creator account.
The final tally on how many backlog coins were in the bank before pulling the plug. There are 49 million Weku Coins in this account.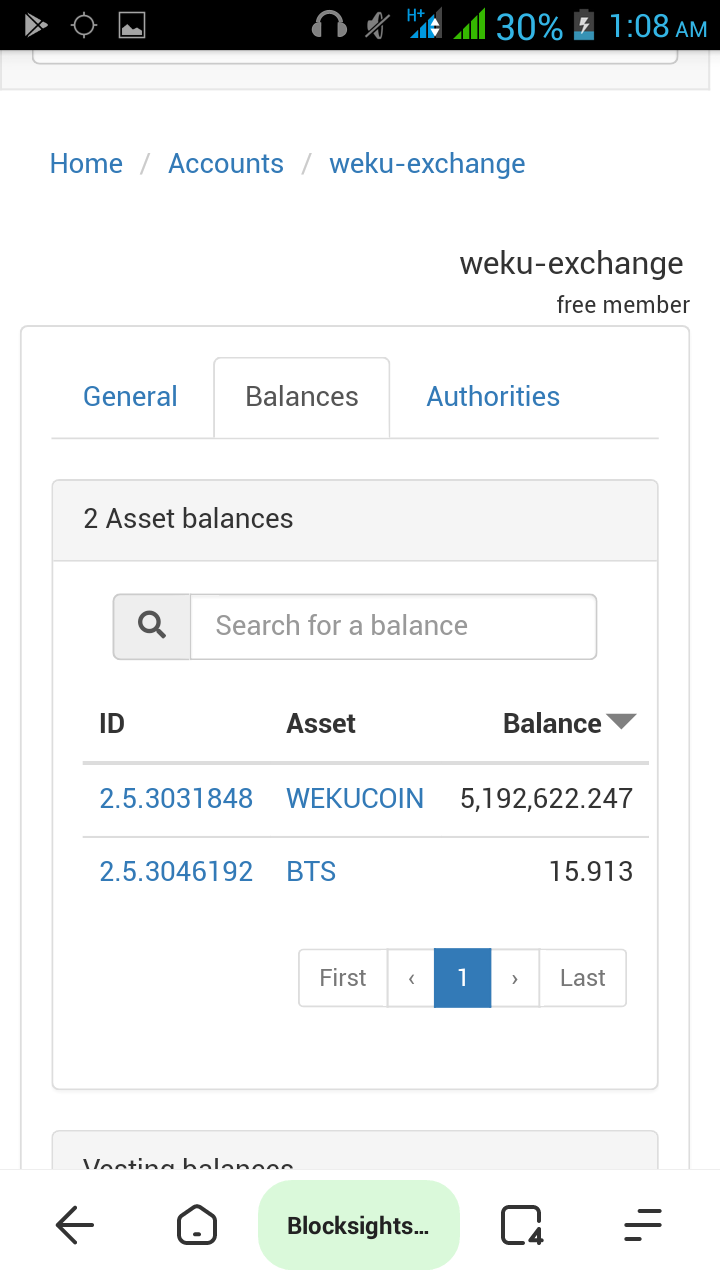 There are 5 million Weku Coins in this account.
The creator and issuer of the token still has 149 thousand Weku Coins. This goes to show how active this network really is. The problem is that no one wants to run a witness node which is unfortunate.
Probably this is the first account to receive Weku Coins which is not related to the issuer.
This is probably the last Weku Coin to BTS trade ever made. By the looks of it 6 BTS is a fair trade considering the supply of Weku that are still in existence. I have interest in this issue but I will tell you the details next time. I am writing this to finally put an end to this with more information than ever before. I hope you that you will like it. Bye.
Posted Using LeoFinance Beta