Engage with Daltono and get FREE UPVOTES on Hive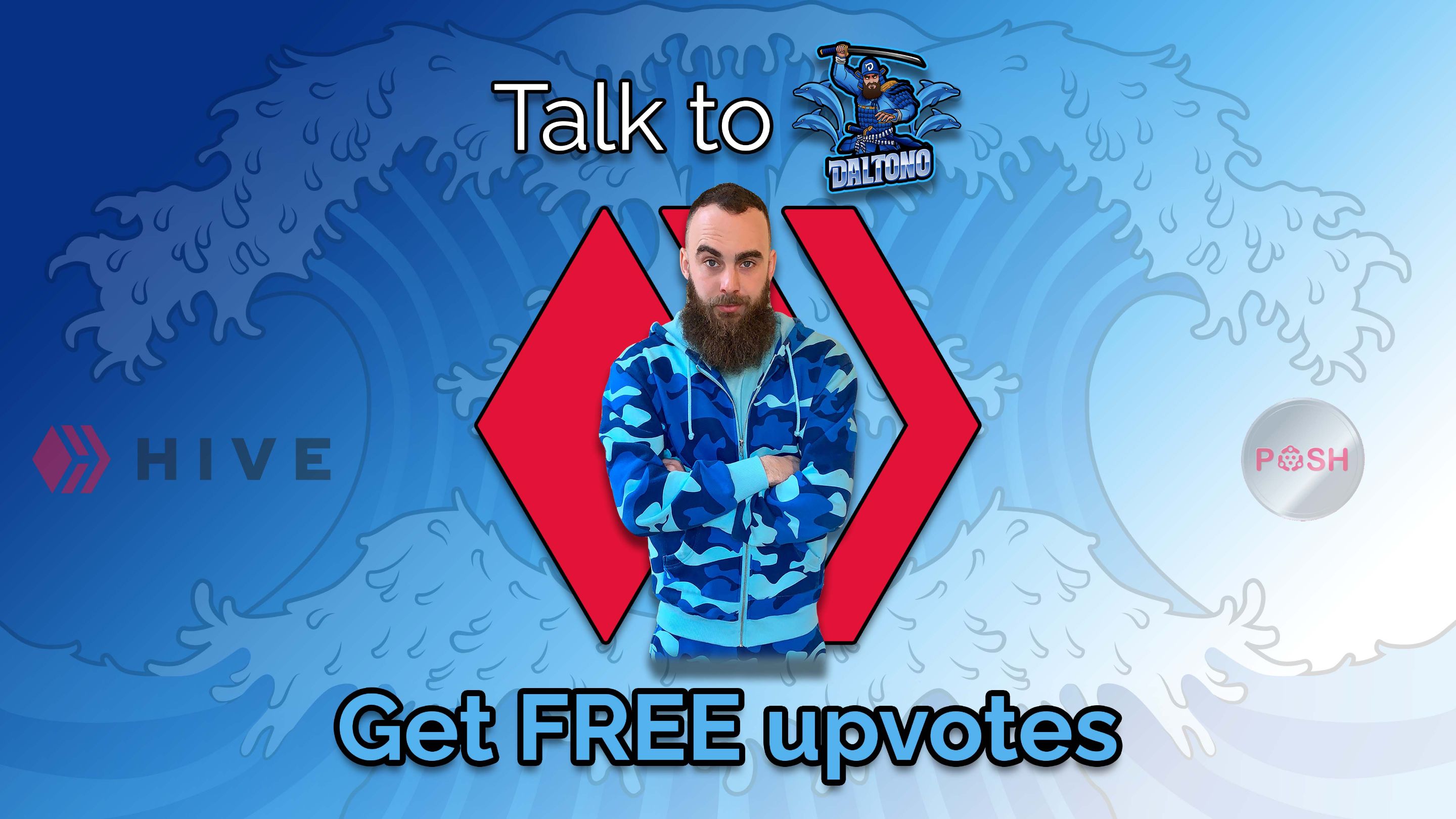 How to earn free upvotes 🤑
I'm @daltono, if you don't already know me... WELCOME 👋
Since you are on Hive you are probably looking to get your slice of the reward pool, either by creating or curating content. You must not neglect the fact that engaging is equally important to earning Hive Power and increasing your vote value. Trust me, I know since I do everything I can do to earn HP ever since late-2017. I did not achieve over 70K HP by hoping and praying, it requires consistent action.
There are already a lot of users and content on Hive, that number is only going to go up from here. If you are looking to get noticed by me and want to receive upvotes, it really is easier to do than you might think. I imagine that many other users would react the same way as I do to the things that I will tell you about. It is not a promise that you will receive upvotes from other users, but I do know that all content creators like to see engagement, appreciation, and critique within their posts, so it is likely to happen.
These are the easy steps to get upvotes from me:
---
1️⃣ Make sure you are following @daltono.
---
2️⃣ Comment on my posts.
---
---
4️⃣ Tweet to inform your followers about my latest content and be sure to include a link to my post and use #hive.
---
5️⃣ Share your @poshtoken comment links in comments of the daily @ocd compilation posts.
---
I will always reply to and upvote your comments, the better the comment the higher % my vote will be. You also have a chance to get a nice upvote from the OCD curators and will earn free #posh tokens just for tweeting out Hive links, tokens which are tradeable on https://tribaldex.com/.
Read this post or join the OCD Discord for more info about Posh Token.
If we connect through comments, I very well may take the time to visit your profile and see what you have been posting about. If I like what I see, I will do my best to curate and show some love for your efforts. Who knows, maybe I will like you so much that I end up following you and adding you to my Favorites list on PeakD so that I will see your posts on my feed daily.

What is stopping you❓
If you do all of these things, you will without a doubt receive upvotes from me. Others may notice and start interacting with you just from showing up in my comments. The easiest way for me to spread my vote is for new people to engage with my content and many others are struggling to find new people to vote for right now too.
I will be honest, I need all of the help that I can get to increase the reach of my posts. I also want to spread the awareness that Hive exists and that it can change lives like it did mine. This is why I think that connecting with new people and getting Hive content all over Twitter is vital!
Remember the fact that you can not only earn crypto here on Hive by posting and curating but also by commenting, which is looked at by the blockchain as a post of its own and it too will payout rewards after 7 days.
One thing to also keep in mind is that although a post will no longer earn rewards 7 days after it was originally posted, a new comment on an old post will still earn rewards that payout 7 days after that comment is made. The same goes for earning POSH and tweeting about older posts. These two things mean that engaging with older content will still allow you to earn rewards in the form of HP and POSH.
If you ever feel like you don't know what to post about, just comment on my work instead and you will receive rewards in return. An added bonus is that you may have an interesting conversation with me. Isn't being social and having freedom what we are here for in the first place? Hive is a revolutionary ecosystem, but all parts must work in unison for it to be a massive success.

If you have any questions, always feel free to ask me. I hope to see many new users leaving their thoughts about my work in the comments of any of my posts. I love to be creative and nothing sucks worse than spending a lot of time on something and then nobody actually getting to see it because it is buried under a pile of other posts.
Let's work together to grow Hive and watch us all prosper.
---
---
---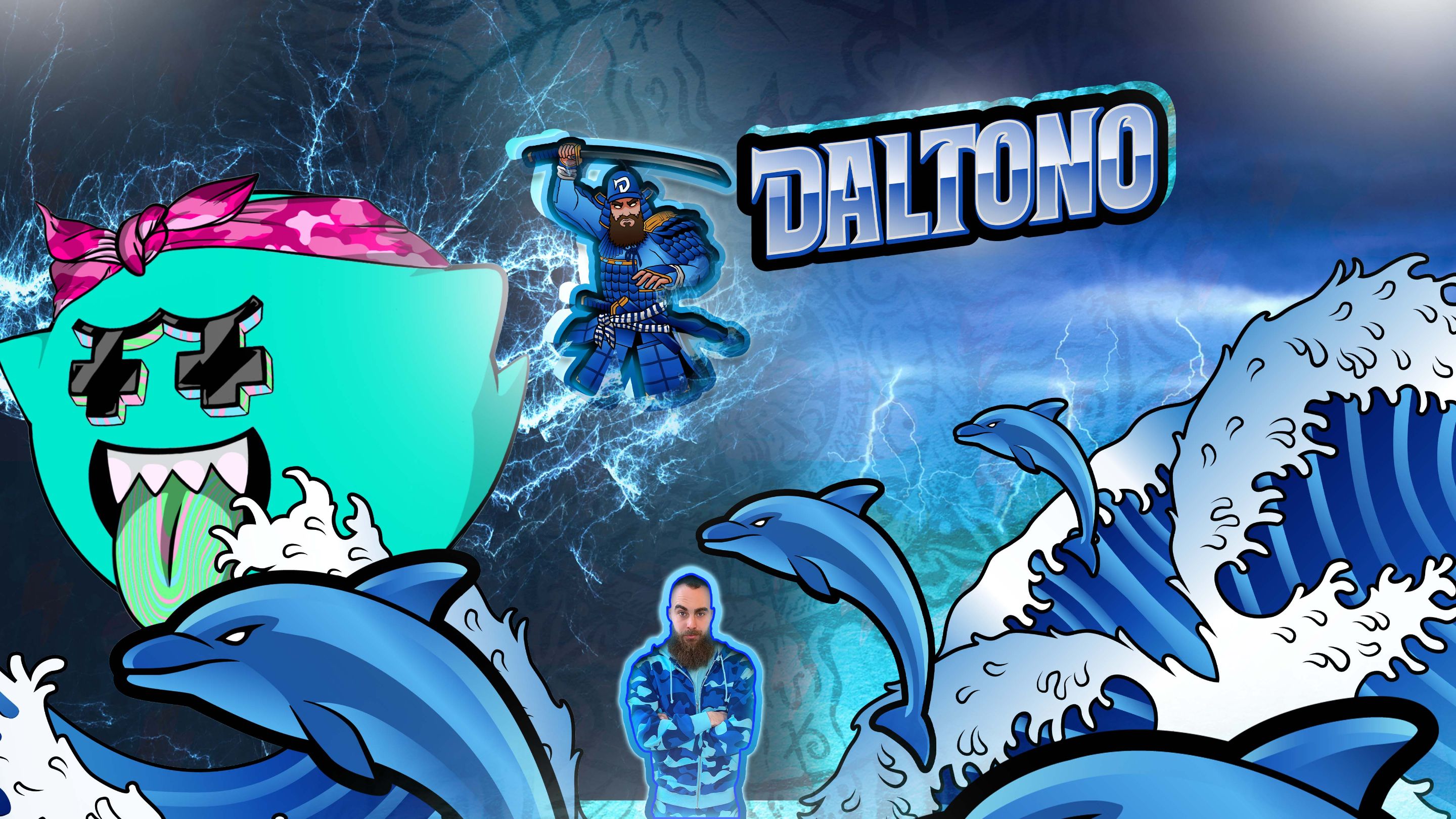 |Join my fanbase on hive.vote ✅☑️| Delegate Hive Power 👏| Create a free Hive account 🗽 | Follow me on Twitter 🗣🐦 | |-|-|-|-| |click here|click here|click here|click here|

Discord: Daltono#5080