What to do with your DogeCoin?
2 years ago
Apr 19 2021 12:38 am
-
1 minutes read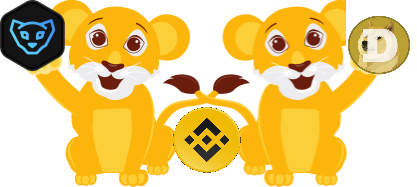 How to swap your DOGE for CUBs using CubDefi!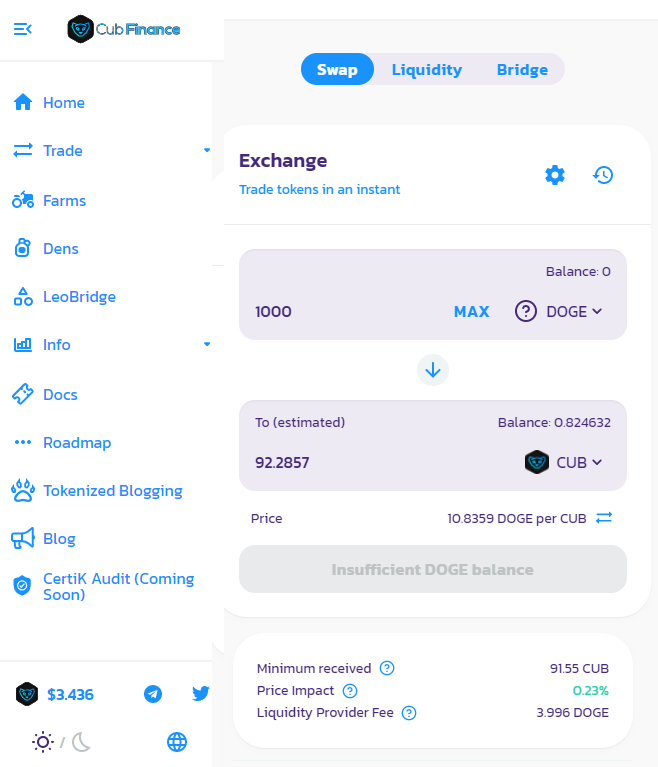 There is a DOGE/WBNB pool on Pancake Swap, but you can use CubDefi to swap too.
Simply add BEP-20 DOGE as a custom token to your Properly Configured Metamask on BSC chain
0x4206931337dc273a630d328dA6441786BfaD668f ( See BSscan page)
You can get 92.2857 CUB for a mere 1000 Doge right now. Looking for a place to put your DOGE where you can swap instantly for other assets? Look no further than CubDefi! Make sure you review the documentation fully, and also calculate for BNB fees.
We have this incredible bLEO bridge that allows you to move assets from Hive-Engine to BSC, and there is also a wLEO bridge for moving Ethereum assets to Hive-Engine.
Why would I want DOGE? Well look at it. LOOK AT IT! Who wouldn't want some of this?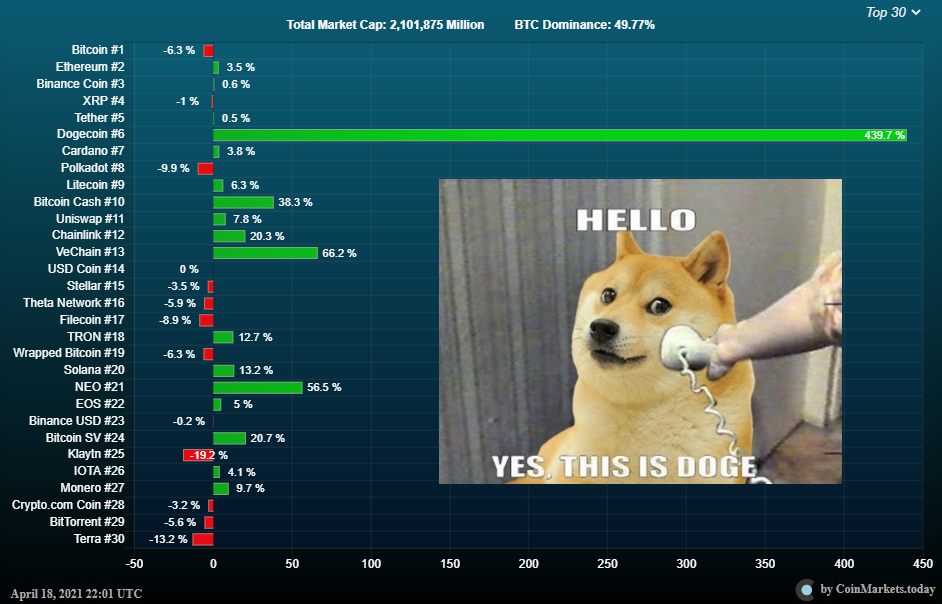 Dogecoin may be down 0.87% this hour but it is still up over 400% this month.
Second best performance this month is BTT; BitTorrent is up over 200% this month, and I think I might install their client tonight. Do you have any BTT? Do you have any POB?
Proof of Brain is up 33.88% !
DogeCoin might be $0.31 but POB is $0.41. Don't miss this opportunity.