How Chat GPT Changed My Life Like Crypto Did!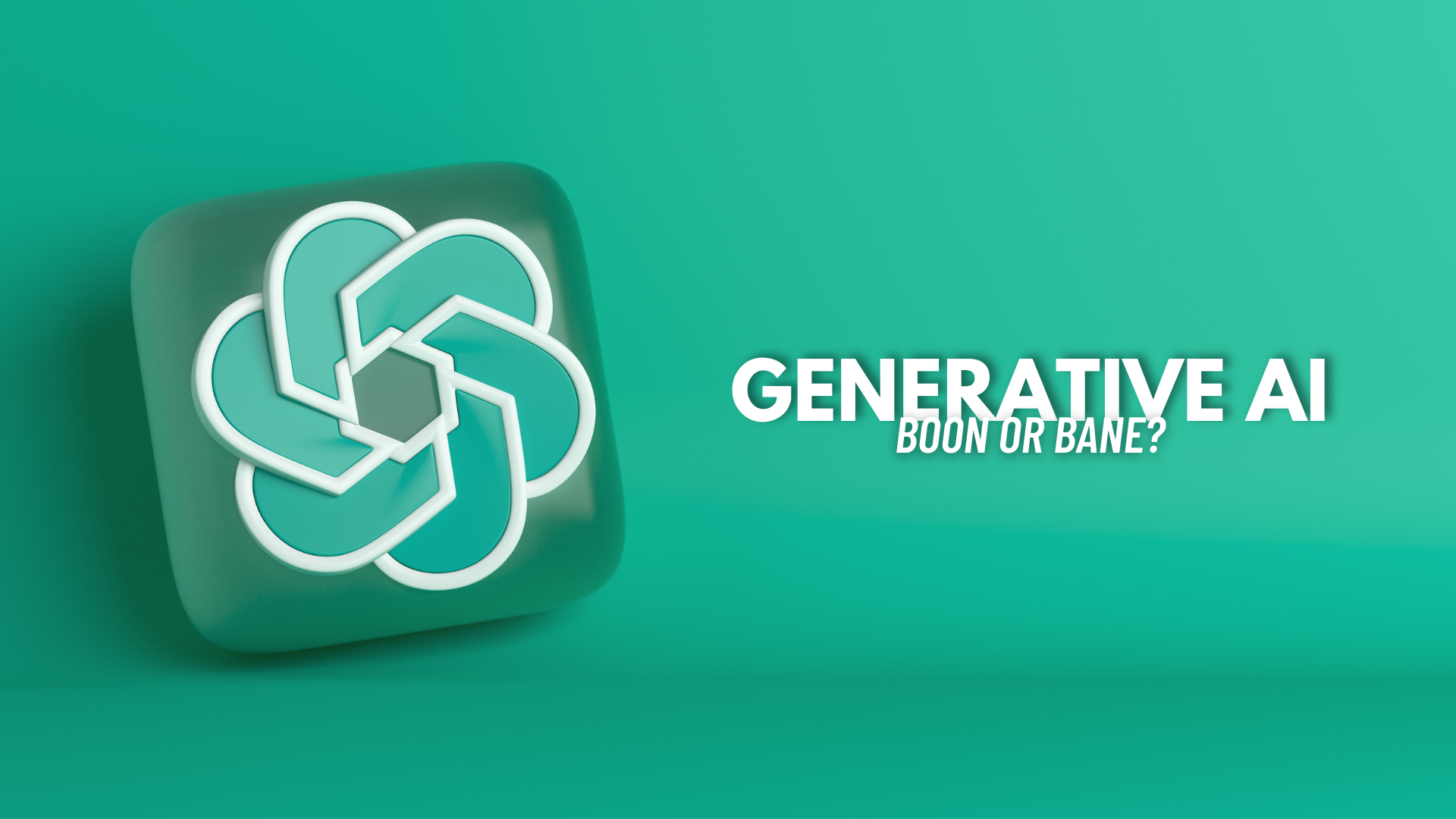 ---
I know a lot has been said and done against AI content on Hive in the past few days. I have been following all the drama during my vacation in Vietnam. See pics if you are interested. Sorry for the shameless plug. 😂
Coming back to the topic, my stance on AI content might be unpopular right now, but if you have the patience to read my life-changing AI story, just read on.
I have been inactive on Hive for quite some time now. The reason is simple - Money. After the big crash(es) in 2022 and my failed attempt at running a supermarket business, I went into a huge debt. So there wasn't any liquidity to fund my crypto investments. I had no option but to start a side hustle that could fund them. Even after so many crashes, I didn't lose a single penny and all of my coins (& tokens) are down but not out of the game. xD Because I didn't sell anything.
Oct2022: I created an account on Upwork to start my freelancing journey as a Web3 Copywriter & Graphic designer. At the same time, I created a Twitter account to build my personal brand.
Upwork has an in-platform currency known as Connects. You have to use connects to apply for jobs. While applying you have to write a cover letter, answer questions from the recruiter, if any, and attach samples of your work.
At max. I could apply for one or two jobs in a day and connects finished in no time. So I got disappointed and stop applying until Nov.
Nov & Dec 2022: I got a small design gig on Upwork and a writing gig for a web3 advertisement platform outside upwork. That is when I wrote my first Litepaper ever without having any experience of doing it before.
I created a sample out of Chat GPT and shared it with the client. Have been playing with this amazing tool since day one (30th Nov). I informed my client that I haven't done this before but here's the sample outline he can expect from me. I used the following prompt to generate the outline:
Write an outline for a litepaper of a web3 project.

---
---
I showed him some of the blogs I wrote on LeoFinance to convince him that I know about Web3 more than he did. Fucking SOLD!
Next week we (me and the client) spent two days on call to brainstorm ideas under each topic of the lite paper. I wrote around half of the document using Chat GPT and filled in everything else based on our discussions because it needed my special human touch. LMAO!
The client happily paid me ~ $800 for 20 hours of work that could take weeks and even then my quality would not be as good.
I spent the whole month of DEC learning copywriting from Chat GPT. I asked AI to portray as a pro copywriter and write me an outline for a beginner-friendly copywriting course. Then I asked AI to teach me each section with examples and practical tests at the end.
You are an expert copywriter. 

Please write me an outline for a copywriting course. 

Keep it beginner friendly. 


---
Similarly, I generated the outline of an intermediate copywriting course. Haven't reached to the advance level yet, but hopefully by next month. :)
Jan 2023: I hit $2058 in Upwork revenue and some more from outside upwork. 🤯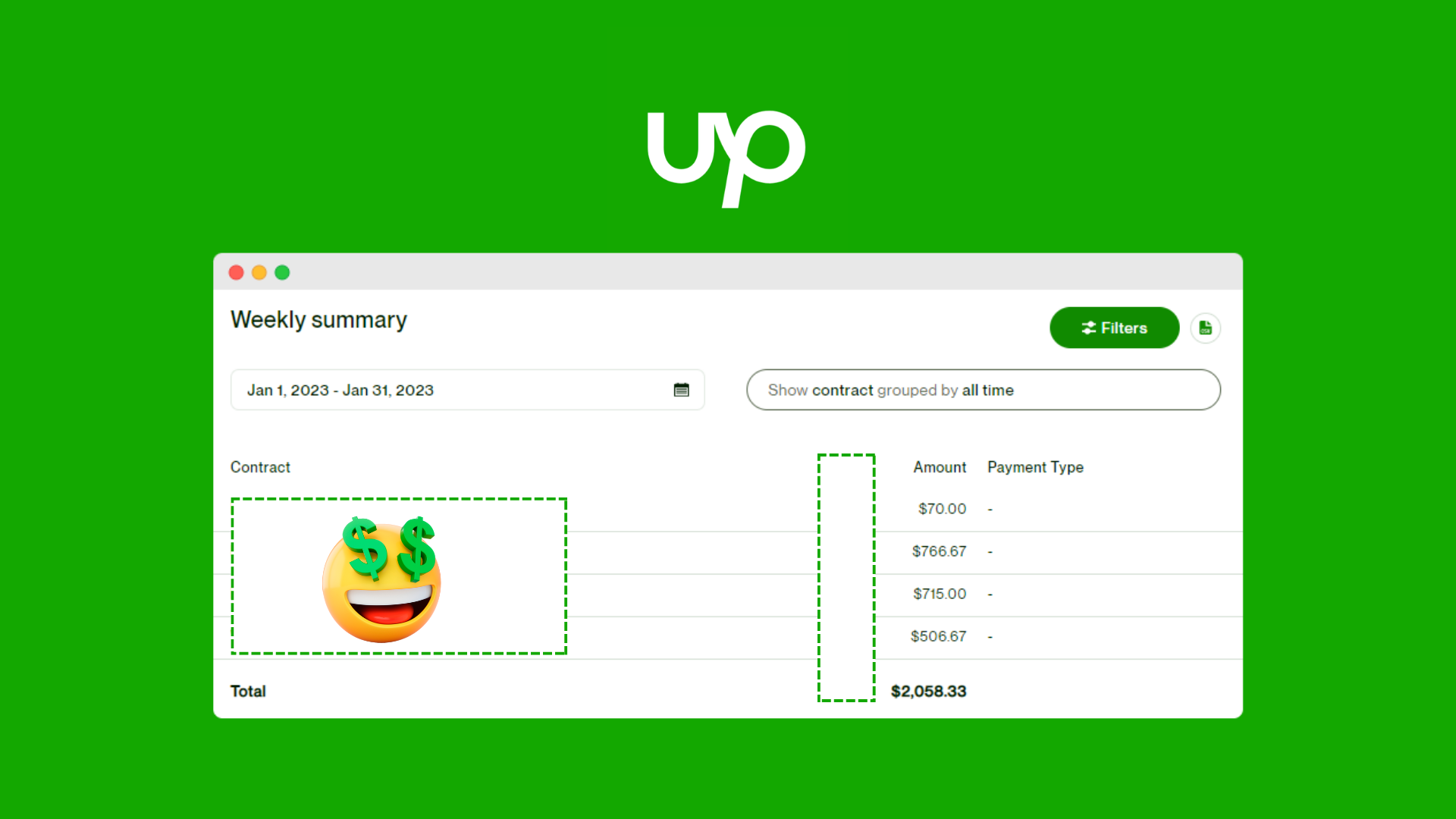 ---
When you apply for a job on upwork, you need to share a cover letter/proposal for the job with your previous work samples. Once I found the job of my liking, I did this:
Copied the Job Description
Used the below prompt in Chat GPT:
Write an Upwork proposal (max. 120 words) for this Job Description:

[Paste Job Description]

---
---
Obviously the generated proposal is not perfect and some information is untrue. So please do take some time to personalize it as much as you can. That is how I went from applying for 2 to 3 jobs in 5 hours to 10 jobs daily. And that is the major reason I could bag 4 clients in a month. As far as I know, 99% of people don't find a single client in the first 6 months. I could 5x my productivity using AI.
Feb 2023: I completed my first gitbook guide writing gig for a web3 SAAS platform. Again, I used chat GPT to write introductions, overviews, summaries, and conclusions. You cannot write a complete guide on complex product with Chat GPT. It's technically impossible but it did save me a lot of time on repetitive jobs. I hit $2,430 in Upwork revenue. 👊
In the same month, I launched my first Digital Product (Guide To Create Content Faster Using Chat GPT & Canva) on Twitter which did exceptionally well with only 400 Followers. Got 8 downloads within a week which is crazy. Just imagine what will happen when I have 10k or 100k followers there.
You can get it here for free: https://copysutra.gumroad.com/l/bulkcontent
March 2023: I am planning to launch a series on "How To Use Generative AI Content Responsibly On Hive" and become a next-generation creator. Follow me if you are interested. I will publish all of my knowledge for free on LeoFinance/Hive because I love you guys. And I will charge people on Twitter for it unless they start following me here on Hive. 😂 Hitting two birds with one stone!
Generative AI has emerged as a significant boon for content creators, providing them with a range of possibilities to create new and unique content effortlessly. It has transformed the way content is generated, making the process faster and more efficient than ever before. I have personally used it to create high-quality content for my clients that appreciate the speed and the quality of my work. Please read the story I have shared above to completely understand what I am trying to say. According to me, here are some benefits of using Generative AI as content creators:
One major advantage is AI's ability to create content customized to specific requirements meeting the specific demands of your audience. Whether it's a blog post, graphic, digital art, social media copy, or video script, AI can help creators produce content that is both engaging and informative.

It can also significantly reduce the workload for creators, allowing them to focus on other crucial aspects of content creation, such as promotion and distribution. Believe me or not, most people fail at the last two. Without them, you cannot make a sucessful living as a full-time creator.

It also helps content creators maintain a consistent voice and tone across all their content. With the help of AI-generated content, creators can ensure that their messaging and branding are consistent across all channels, helping to build a more cohesive and recognizable brand image.
As a creator, if you are looking to stay ahead of the curve in today's fast-paced digital landscape, learning how to use Generative AI tools is a must. Don't sleep on it as you did with Bitcoin.
Fren, I get it. You see an opportunity to make a quick buck and you want to make the most of it. But think long term. With great power comes great responsibility. Generative AI tools such as Chat GPT can help you cheat or it can help you become a superior creator.
AI revolution is just like Crypto was 5-7 years ago. In the next decade, you will see a wave of AI millionaires who are leveraging this technology now. It's up to you whether to abuse and earn pennies until you get caught by @hivewatchers in no time or have a long-term millionaire mindset.
Don't use Chat GPT to milk the reward pool with subpar content. Use it to research, learn & generate ideas, outlines, summaries, better courses & guides. Your intent should not be to abuse but to educate and become better at your craft.
If you want to learn how to use AI writing tools responsibly, just follow me here and share your thoughts/questions in the comment section below. I will be happy to help!
I know some people are abusing the use of AI. Screw those mfers obviously. I know some people think AI MUST DIE. LMAO. But think about it for a second. It's just like crypto. You can either use bitcoin to buy drugs or donate money in a decentralized transparent manner.
Using new technology to do great things is what I believe in. Instead of discouraging its usage, we can do better and explore its usage in creating the highest quality content on Hive and make people aware of how to leverage it responsibly as creators.
Sorry for breaking it to you, but the reality is - just like governments cannot ban crypto, you cannot ban the usage of AI. The future is AI + Humans, not just humans and content creation will no different. No matter how hard you try. :) AI will go knee-deep in your lives even without you realizing it.
Even extreme skeptics will acknowledge its value when they see it improving their business and lives. Your fear of abuse shouldn't overshadow its benefits. My ask from anyone who's reading this is to have an open mind. Just remember, there is no Web3 without AI. It would be ironic to see Hive as a "LEADING" Web3 blockchain community against AI content creation.
Together we can find a better solution to tackle abuse. And I am sure the Hive community will eventually figure it out or outgrow this complete mess. LFG!
---
---
Posted Using LeoFinance Beta