Splinterlands Brawl Report - 11/30/2021 #HivePizza #BrawlReport

2 years ago
Nov 30 2021 7:22 pm
-
4 minutes read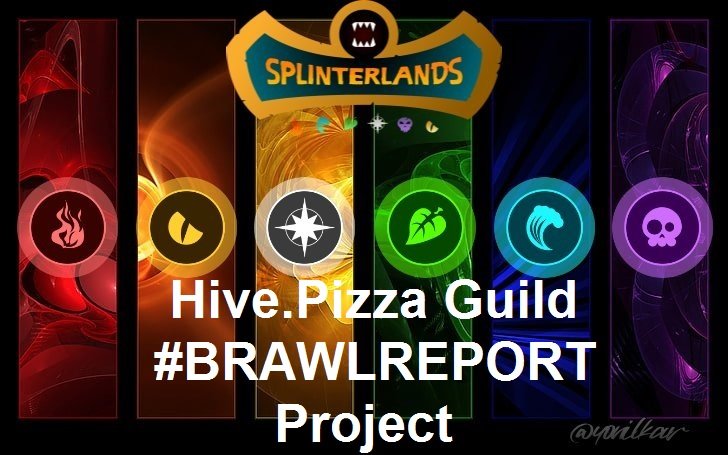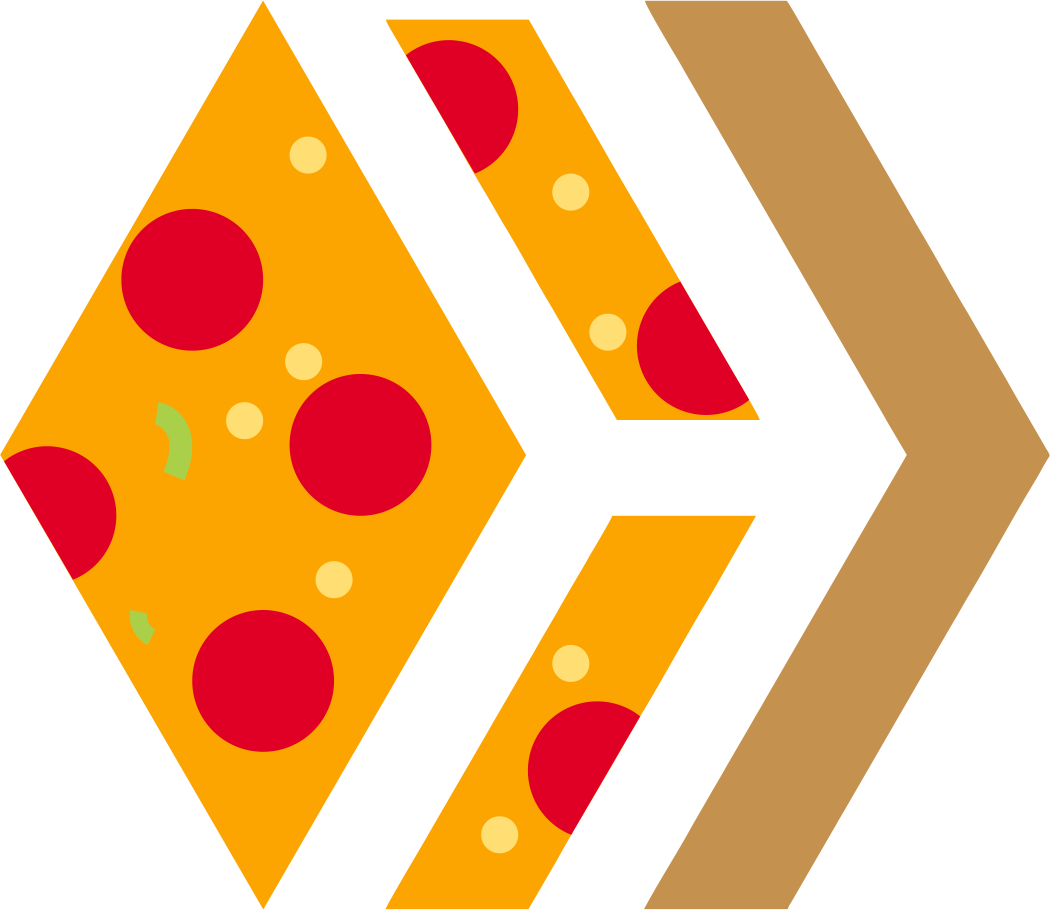 Good morning, good evening wherever you may be!
Here is my the second #brawlreport as part of the @hive.pizza B team. They call us The Deep Dish.
Originally, the strategy for this brawl was going to be to rent out another over powering summoner, and combine it with my ghost deck as well as my newly acquired Gladiator cards.
However, since the brawls ended about an hour just after end of season I decided to skip the whole rental $h*t show. Didn't want to deal with cancelled rentals, or unable to submit my battles.
Instead, I rolled with my newly acquired Gladiator cards and just my ghost deck.
Once again, I was part of fray #4, Novice League, Alpha/Beta.
My strategy to skip rentals, and roll with my gladiators, paid dividends. I ended up having a very successful campaign.

RESULTS
As a team we came in fifth out of ten. We probably would of had a chance at third or even second if it weren't for the unfortunate timing of end of season as some of our teammates got shafted when trying to submit battles.
On a personal level, I had a successful campaign going 6-1. My strategy to skip rentals and just roll with my gladiators was a victorious one.
Below I will break down my battles and strategies.

BATTLES
BATTLE 1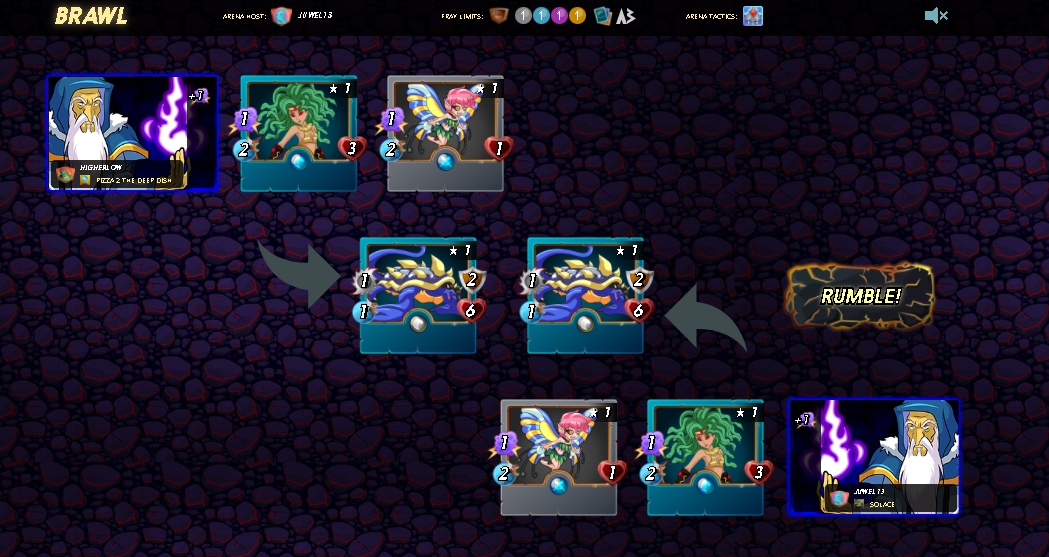 This was a low mana rule set. When filling out my squad I was limited to a few cards as none of my gladiator cards were available.
As a result, I went with a heavy magic attack by leveraging Alric's +1 magic and the low mana count of Spineback Turtle, and Enchanted Pixie. I wasn't too confident on my lineup but I had to go with what I had.
This one ended up in a draw. But since it was an away game, it counted as a win for the host.
BATTLE 2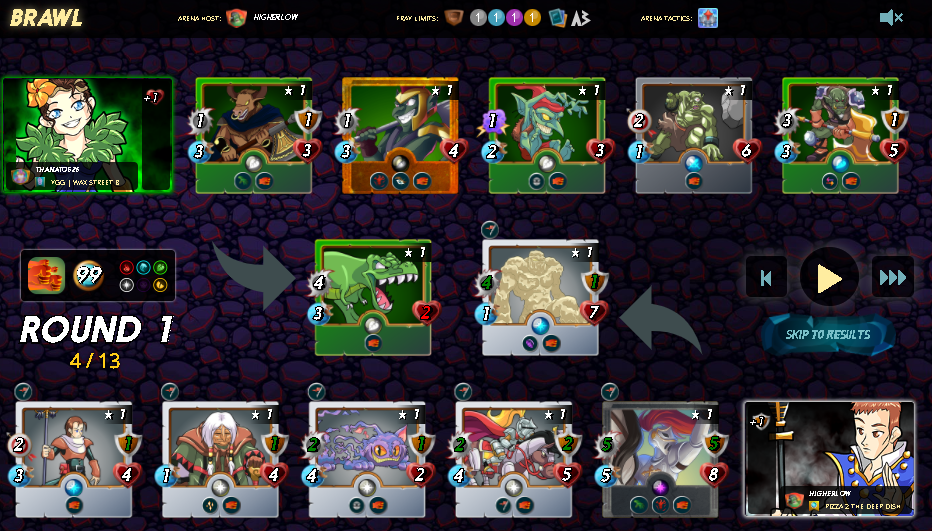 Talk about total annihilation. This was a high mana battle and my opponent had absolute zero chance off the gate.
Since, I only have a ghost deck I went with Clay Golem as my tank. He is a beast. And to top it off, I had my newly acquired Gladiator card, Marisol Contuma as second attack. This card is a beast as it has +5 melee, super speed and bloodlust. To add to its destruction I followed it up with Silveshield Knight. Lastly, I had Feral Spirit with +2 sneak, followed by heal, followed, by +2 range.
And the results did not disappoint. This was absolute destruction. Check out the battle.
BATTLE 3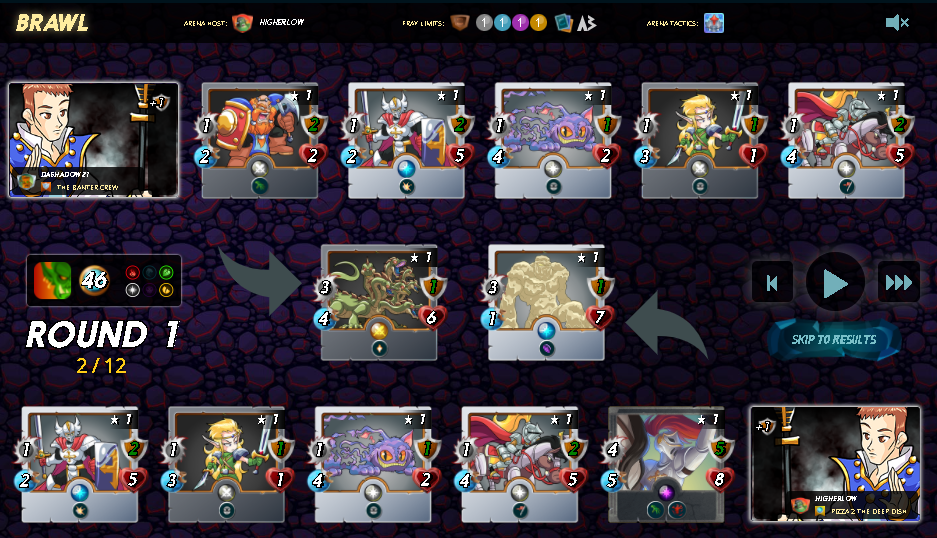 Another very satisfying victory. This battle was also a high mana count.
My opponent decided to pull Hydra out of the woodwork but my line up was once again too much to handle.
For this rule set I decided to skip heal and range and I went with a heavy melee attack. Double sneak from Feral Spirit and Cutthroat. To top it off, I put in my favorite Gladiator, Marisol at number two, and added inspire with Silvershield Knight.
The results speak for themselves. Total destruction.
BATTLE 4
Not much to report here. My opponent probably waited till the last minute to submit their roster, but because of end of season either got a rental cancelled, or wasn't able to submit. Or just didn't care. Either way its a win for Pizza 2, The Deep Dish.
BATTLE 5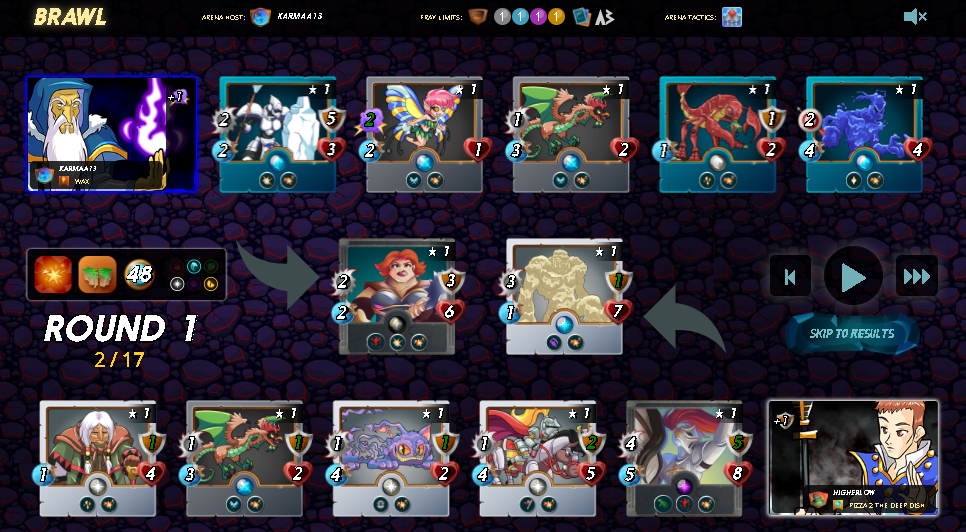 This battle too was a high mana rule set. I was a little concerned at first because it included earthquake.
But not too worry my Gladiators once again came in to save the day.
Clay golem combined with heal from Divine healer neutralized their magic and range attack. I followed it up with heavy melee attack with use of inspire from Silvershield Knight. And Marisol destroyed their tank and anything following it with blood lust.
Wow another joyous victory. Gladiator cards matter. If you are deck poor like me, meaning shite cards, no need to worry Gladiator's save the day.
BATTLE 6
Another flee from an opponent. This was from the team that came in 1st place. They probably overthought it, and got caught with their pants down trying to submit their team in the last hour
Instead they got stiffed by end of season lol.

GLADIATOR SHOWCASE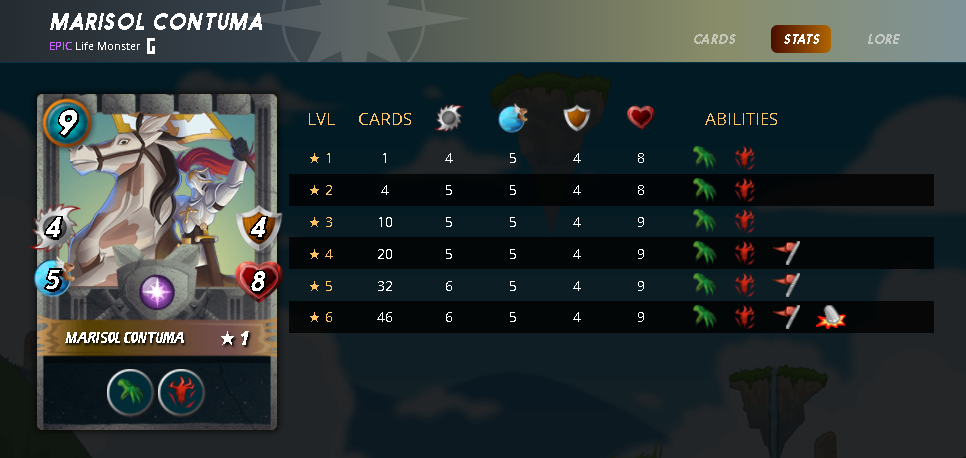 Marisol Contuma was by far the MVP of this fray. Her +4 Melee, +5 speed, +8 health, and +4 shield combined with blood lust made it a devastating force.
My opponents had no chance as it attacked from the number position.
If you're lucky to get this card, don't leave home without it!

SUMMARY
This was fun. I hope you enjoyed my #brawlreport.
My strategy of bypassing rentals and rolling with just ghost cards and my newly acquired Gladiator cards was a success.
No flees from this team, only wins. Can't wait for the next round of brawls.
With that said, a big thank you to @kennysgaminglife, @hive.pizza. and The Abundance Tribe.
If you want know more or want to join us. Check out the Pizza DISCORD.
Also, if you are new to Splinterlands and want to play, feel free to use my affiliate link.