Splinterlands Soars as GameFi Rebounds

This post is published via LeoFinance.
4 months ago
Jan 27 2023 8:48 am
-
2 minutes read
The Crypto ecosystem has started to recover from the bottom levels in the early days of 2023. With the increasing liquidity, engagement and motivation, all branches of crypto have turned green. Meanwhile, GameFi has gained slight power and started to wait for its trend in the bull market.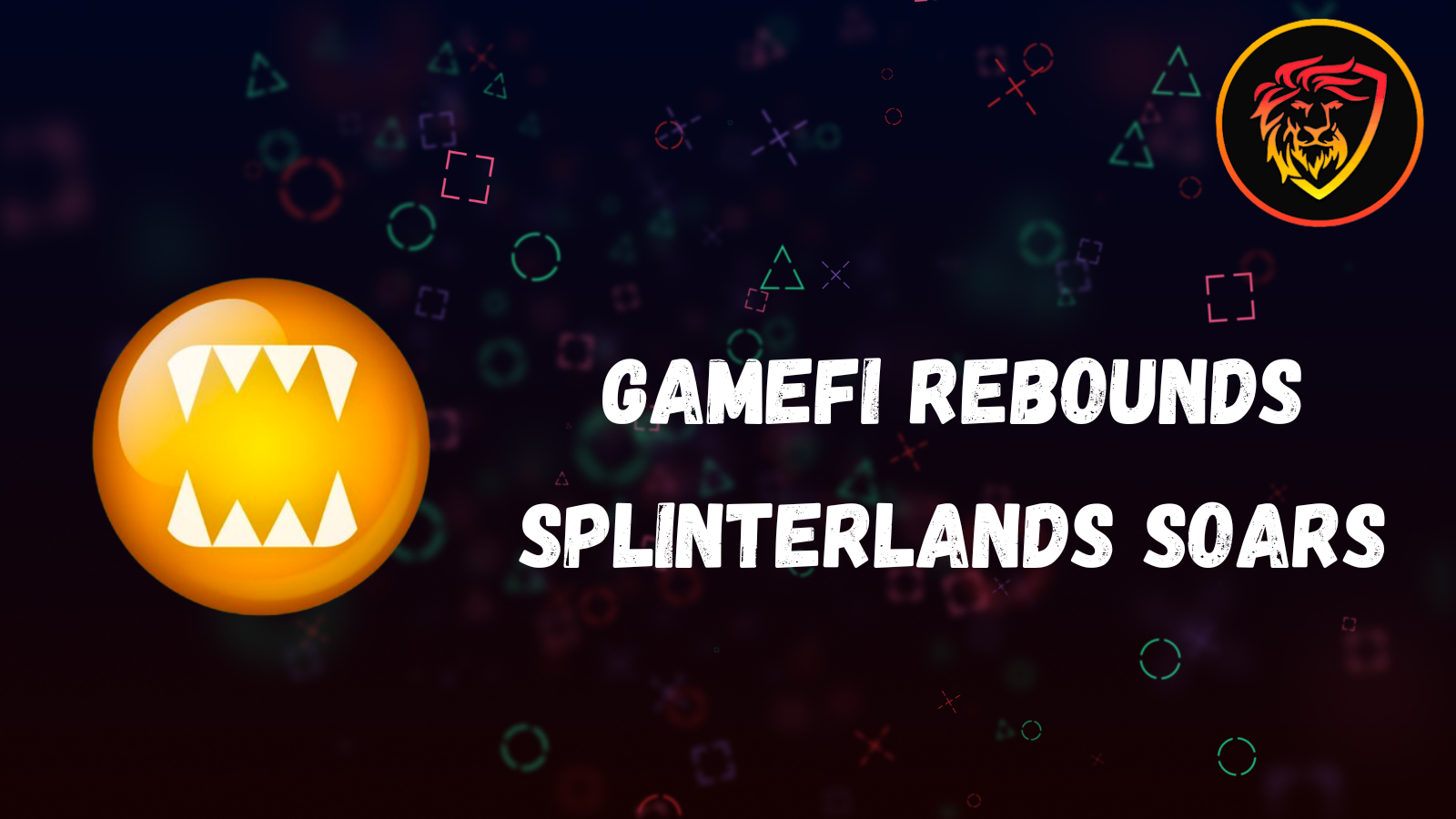 Obviously, the green days in crypto first affects the top projects and Layer 1 cryptocurrencies before feeding the ecosystems. Once the layer 1 projects are overfed, it is time for the units of ecosystems, GameFi, NFT Collections and new trends.
Let's focus on the slight increase in GameFi and its reflections of it on Splinterlands.
GameFi Recovers
The GameFi projects are increasing in value even though their performance is not similar to Layer 1 projects.
CryptoCom provides the list of GameFi projects and their overall market capitulation of them. So far things are going smoothly but quite normal.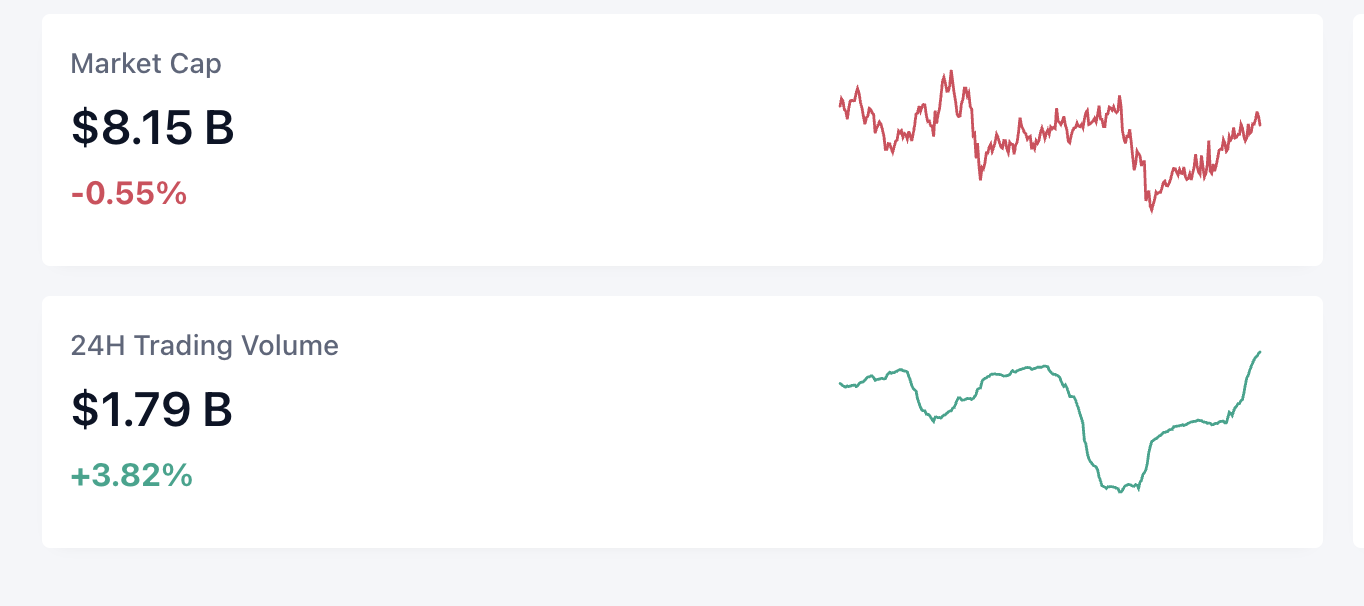 Regardless of the price, the growth of GameFi is massive!
FootPrint provides amazing information about it: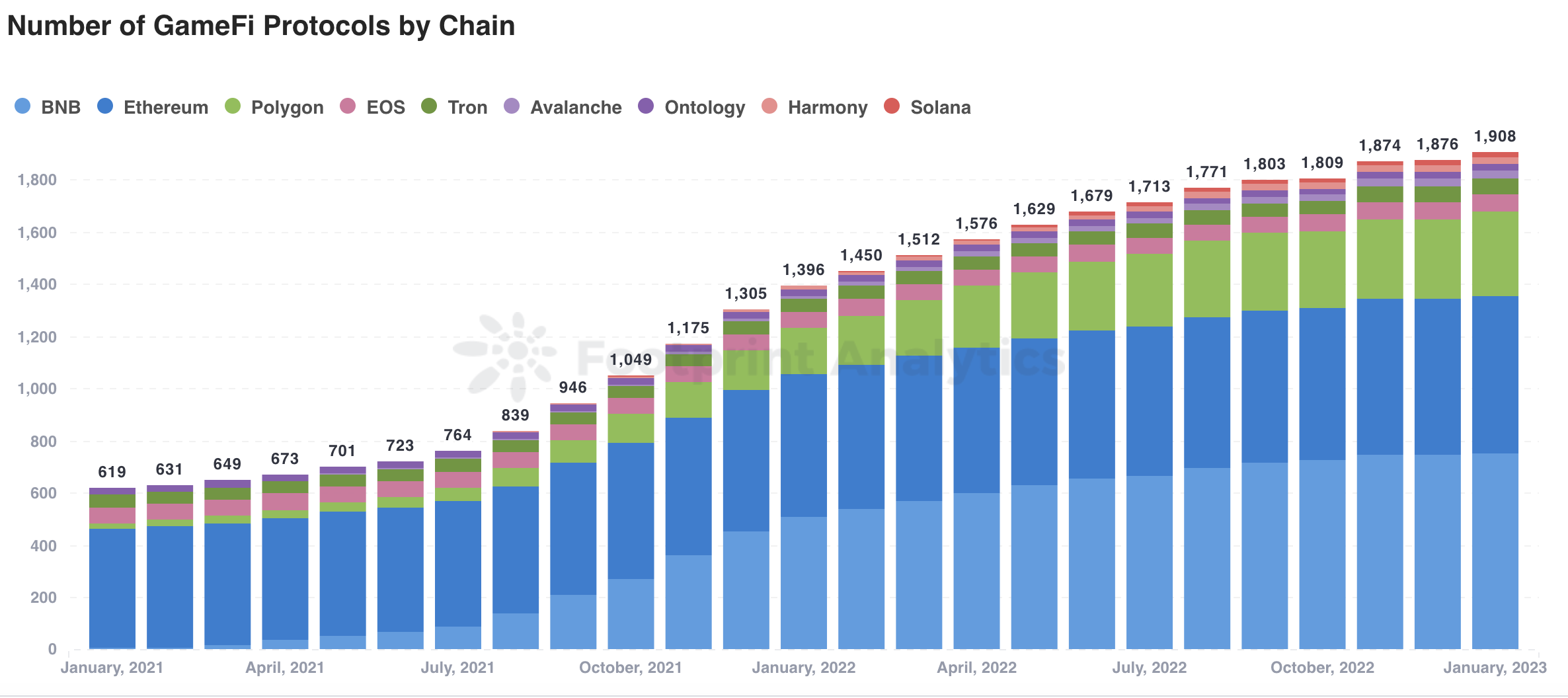 Splinterlands Assets and Data
I'm sure you all have noticed recovering DEC token to get pegged again and the increase in value of SPS & Voucher tokens.
Splinterlands still has one of the highest Active Users per day. There is an immense battle against Alien Worlds to be the top in this parameter 🔥
In terms of the prices, I'm quite happy with the slight moves. Once we reach DEC peg, we may even see more focus on SPS token's volume.

Dappradar provides useful data regarding the situation of GameFi. Obviously, the beginning of 2023 was not perfect for GameFi project.
On the first of January, the UAW (Unique Active Wallets) was around 138k and the total number of transactions was 1.39M
You may assume that over 1 million transaction is huge but it is something quite normal for Splinterlands 🐉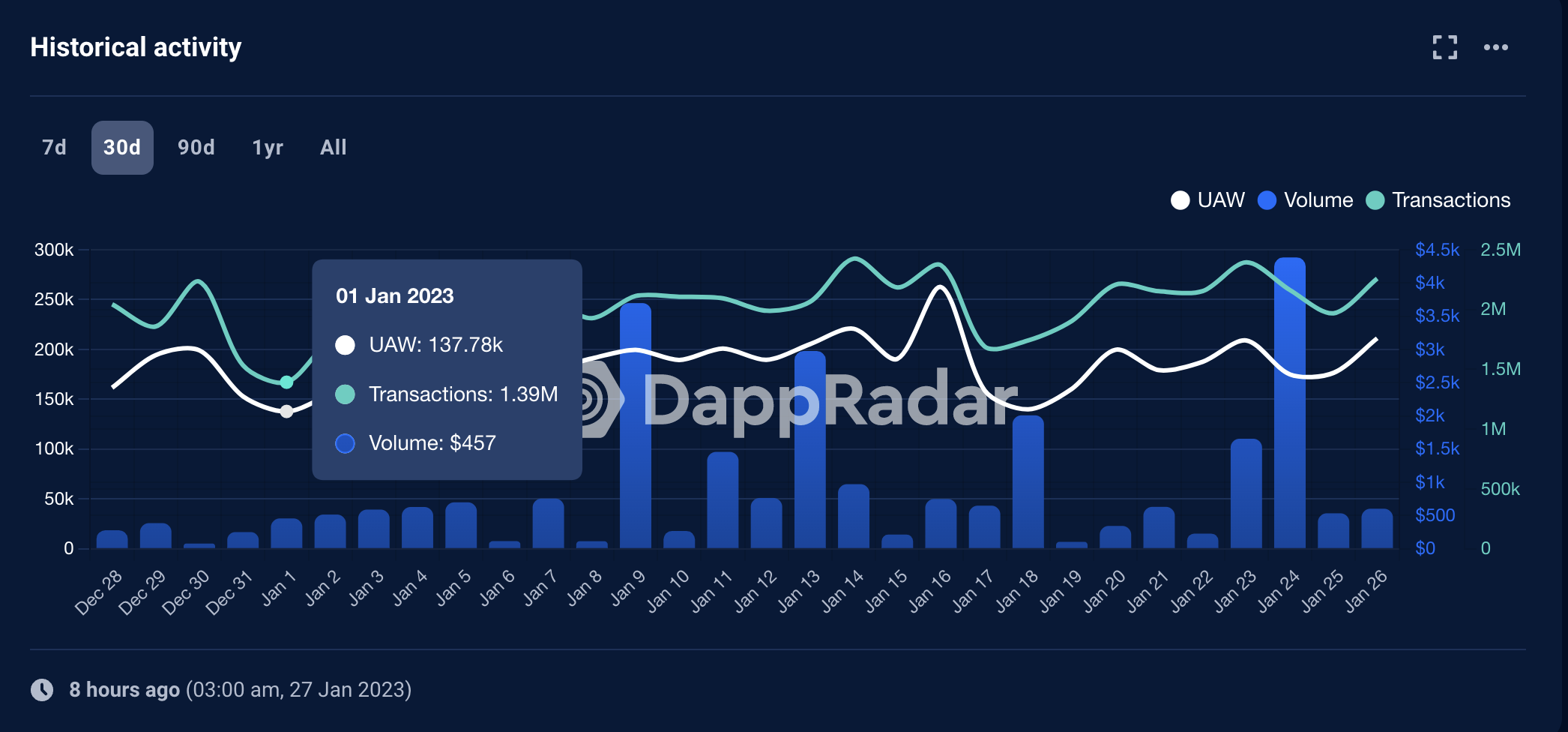 When we come to 26th of January, we can clearly see the difference in terms of Unique Active Users and the the total number of transactions.
There is 60% increase in the number of UAW and 61% spike in the total number of transactions.
Unfortunately, Splinterlands Volume Data is not tracked correctly. I mentioned this issue at least 5 times but it has never been fixed for more than a year.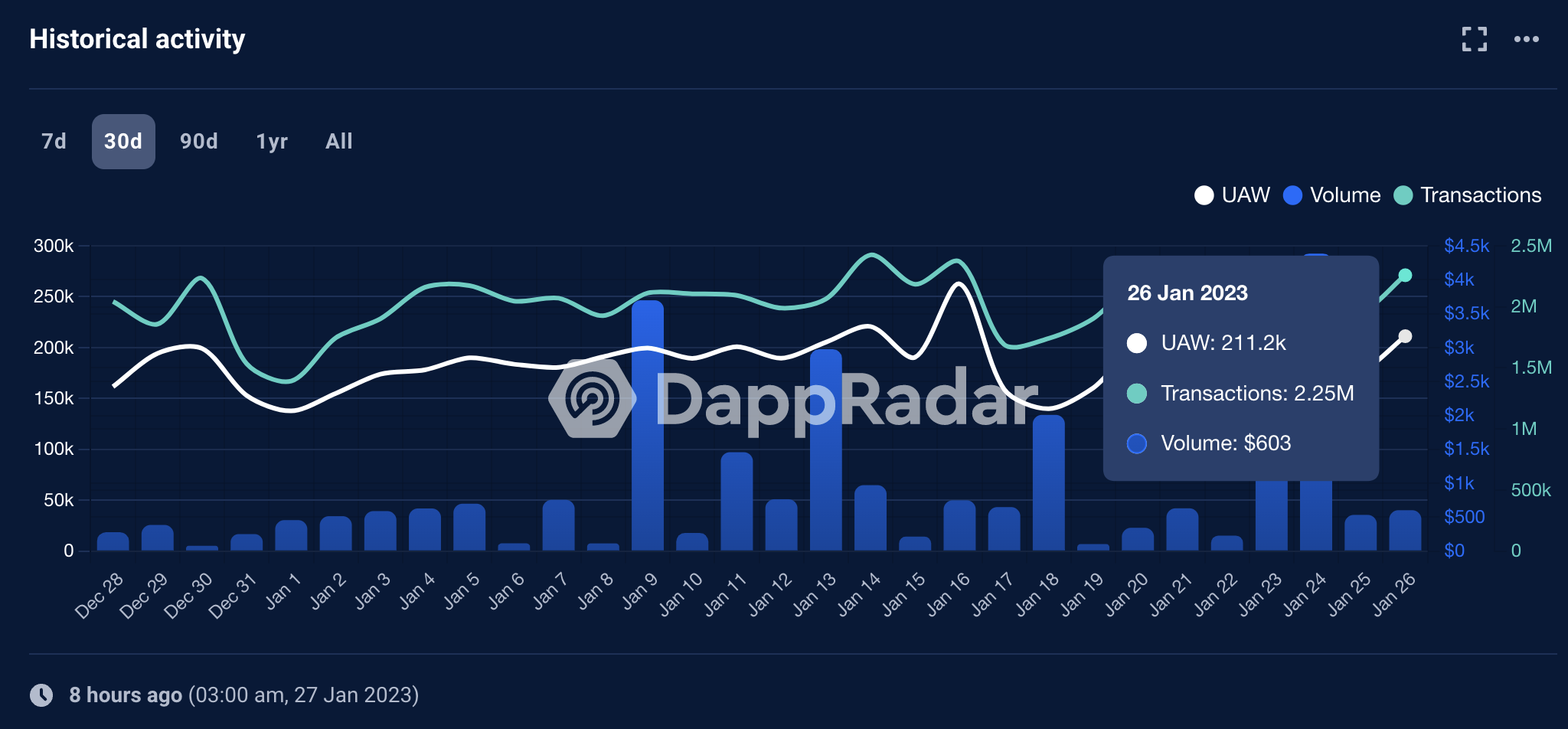 Splinterlands is still one of the top projects in GameFi with Alien Worlds. Though Axie Infinity has the highest number of total registered users, it has lost its position in the hall of fame.
It is only a matter of time and crypto trend for the whole GameFi projects to multiply their prices. Once the GameFi trend arrives, Splinterlands will utilize it as it happened before ✌🏼
Posted Using LeoFinance Beta