Tokenized Healthcare-Focused Fund on Avalanche

This post is published via LeoFinance.
9 months ago
Sep 15 2022 7:15 am
-
2 minutes read
Cryptocurrencies made it possible to tokenize real-world assets/liabilities via tokens and NFTs in the most common forms. Similar to owning shares of companies on stock exchanges, the tokenized form of the asset work like a bridge between digital ownership and our lives.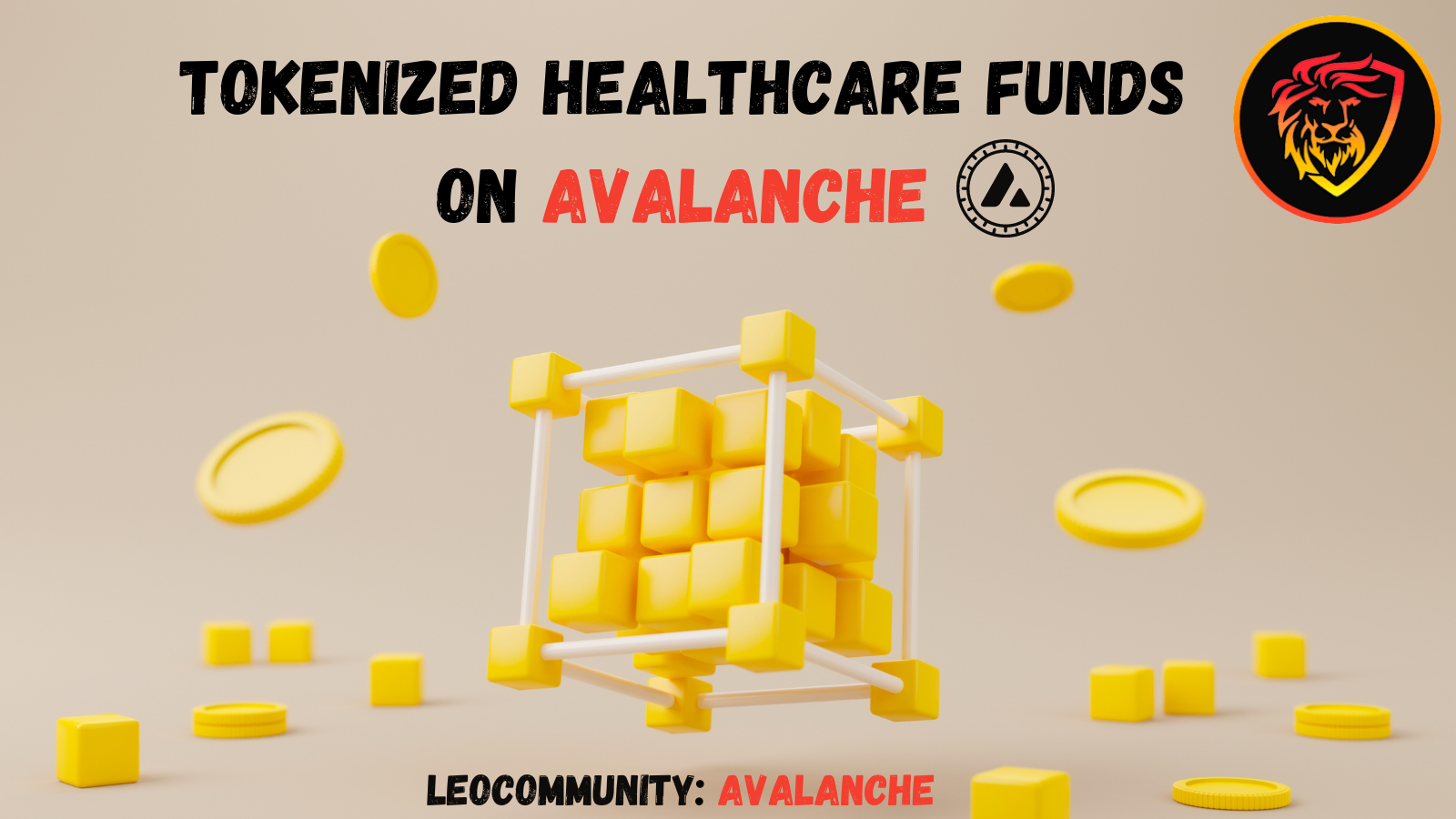 In terms of moving the real world into the blockchain ecosystem, Avalanche has taken firm steps. For example, the ILO Initial Litigation Offerings was one of the unique products of Avalanche that had a real utility via blockchain technology. It seems like Avalanche heads to leading tokenized funds era with partnerships and services.
How To Get Tokenized Healthcare Fund
Since the concept genuinely adopts both blockchain and real-world treats, you can see the customs of both parties. To be able to purchase these tokenized funds, you are required to meet some criteria:
In order to buy in the HCSG II Fund on the Securitize protocol, investors need to submit their passports, fill out personal and tax information and complete a "liveness check" in order to be reviewed. Investors are also subject to a 0.50% management fee. -Cointelegraph
Though KYC procedures are approached positively in the crypto ecosystem, we may need to have some "intimacy" on these real-world integrations to meet the requirements of both sides. You will go through a liveness check to own these security tokens.
Feeder Fund on Avalanche
It is going to like another ICO, IDO, ILO, version of tokenization. For the investors, there will be a special program in which they can explore the KKR healthcare funds and invest in them.
"What we're going to be providing to investors are digital asset securities or security tokens that represent an economic interest [in] a feeder fund of the the main KKR healthcare fund," Carlos Domingo, co-founder and CEO of Securitize -Coindesk
The security assets are likely to be the Next-Big-Thing of crypto ecosystem. The mass-adoption of institutions has been non-stop growing regardless of the market conditions. Even more, Raiffeisen Bank International's Blockchain Research Hub expects a spike in the security tokenization by 2030!
Basically, the transformation that started with digitalization has evolved into tokenization with the help of devastating blockchain technology facilities. Surprising? Not really.
The question is: Which blockchain will host these institutional operations? So far Avalanche has taken huge steps on real-world asset tokenization for giant corporations to jump into. Is there any other blockchain that initiated similar services?
After PoS Merge of Ethereum, we may see the competition between Avalanche and Ethereum in the tokenization race. I believe Hive can also be a good match for tokenization considering how perfectly Splinterlands assets are tokenized and turned into in-game assets as we wish!
Posted Using LeoFinance Beta