Tsunami Finance Testnet Airdrop Hunting Guide [Aptos]

This post is published via LeoFinance.
5 months ago
Jan 09 2023 3:02 pm
-
2 minutes read
The Aptos airdrop may be long gone now but new projects are still building there and you can be sure there are some free tokens to be earned.
Tsunami Finance is a spot and perpetual DEX building on Aptos. Here is how you can test their product today and get enrolled in a future airdrop.

IMG source: Tsunami Finance Twitter Page
Install Martian Wallet
If you have never interaced with Aptos you will need a new wallet. For this one I would recommend getting Martian which supports both Aptos and Sui.
Change your network to Testnet and if you don't have test APT tokens click on the "Airdrop" button and get them from the faucet.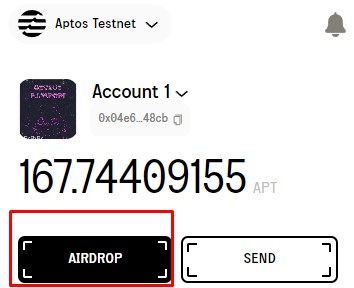 You will need a Discord or Gmail account to connect to the faucet.
Interact With Tsunami
Go to the main page and connect your wallet. Click on the anchor icon and you will get a complete list of tasks that need to be performed in order to be included in the Airdrop.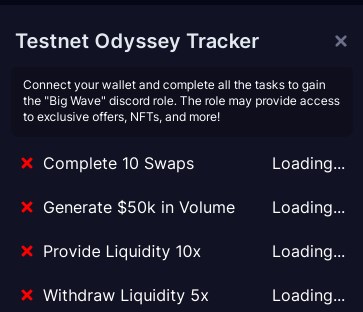 Once you launch the exchange page you will be asked to Tweet out a code that will verify you as a tester. This is something more and more projects are implementing to prevent sybil Airdrop farming and verify users in some way.
Wait a few seconds after you posted the tweet and click on "Verify". Once verified you can delete the tweet.
Start by clicking on the Faucet tab and getting some test tokens to complete your airdrop quests.

Everything after that should be self-explanatory. You can start by performing a few swaps on the DEX to meet the trading volume and then move on to providing liquidity.
Remember that you need to complete 10 swaps so make sure that your trading volume also exceeds $50K in those 10 swaps. After that step is completed go to the "pool" tab and provide liquidity 10 times.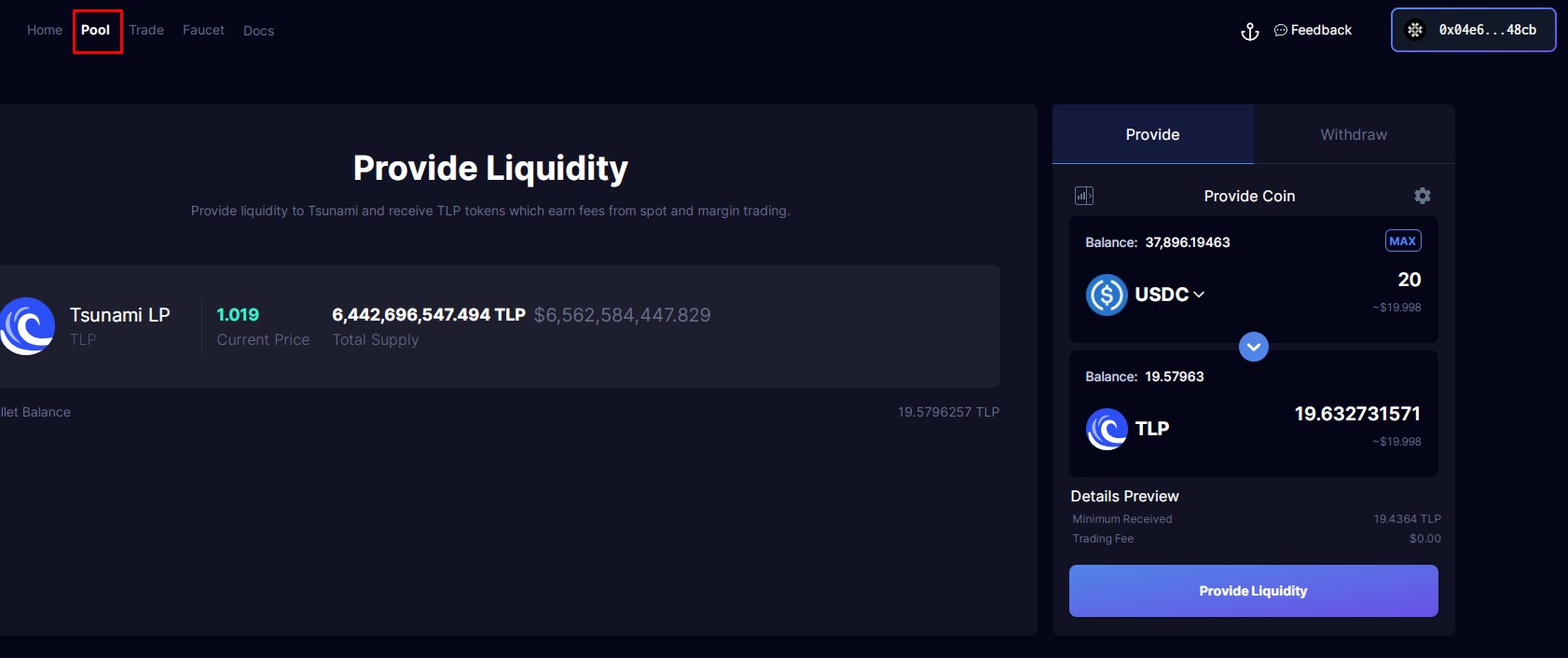 The easiest way is to choose one currency and pair it with TLP 10 times. Just select USDC or ETH and TLP will be added automatically (you don't need to hold it in your wallet).
On the same page go to the "Withdraw" option and withdraw a small amount 5 times. This should be enough to complete all of the tasks.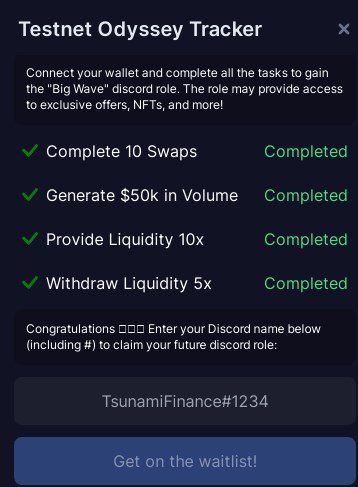 Claim Discord Role
The final step is to claim your Discord role.
Start by joining their Discord server and completing the basic verification steps. After that enter your Discord name including the # number on the page where you completed the tasks, as seen in the image above.
Once you enter your Discord name your job here is done.
Stay up to date with Tsunami Finance by following their Twitter announcements or by staying in their Discord server until new tasks are ready or an airdrop happens.
Never Miss an Airdrop With Leo Airdrop Hunters
If you are in the airdrop hunting business consider joining our small Discord community where at least one airdrop strategy is shared every day. All of them come with detailed guides such as this one.
You can read more about Leo Airdrop Hunters here.
Posted Using LeoFinance Beta