1 SPS currently approximate to 1 South African Rand
With lots of opportunities on Hive managing one's funds is increasingly becoming a dilemma one have to deal with regards to which project should one be investing in. Interestingly we are just at the infancy stage of projects on Hive, with the chain being just a little over 2 years old, imagine five years from now with more projects coming up. Another interesting side is, we are doing quite well and better in some cases than some finance managers out there.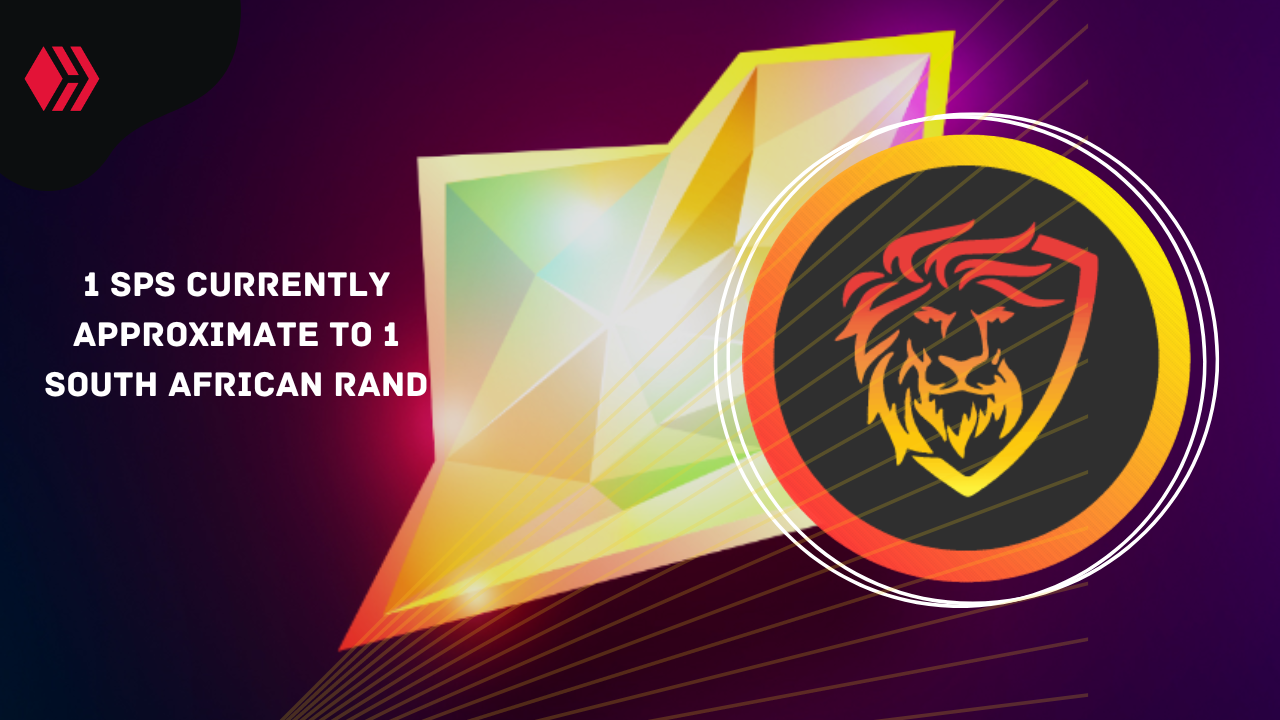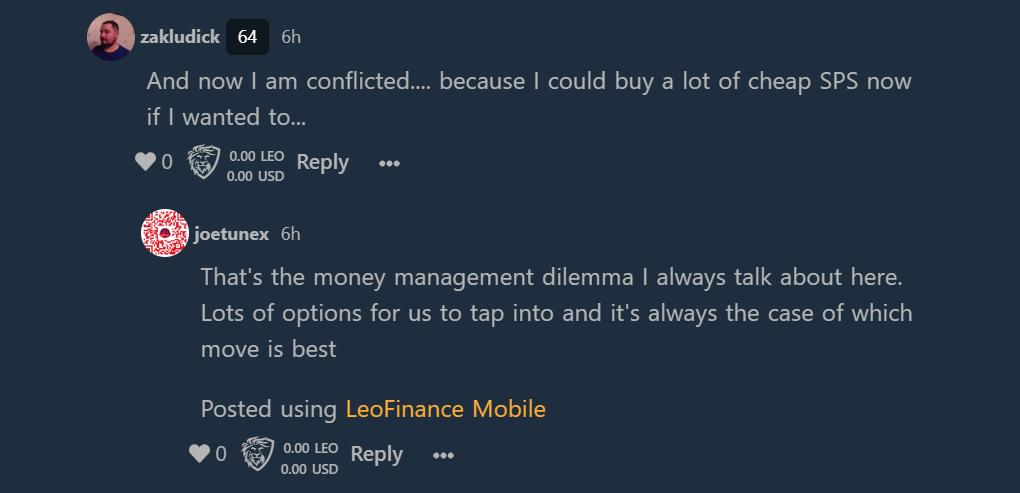 @zakludick shared with me the other he is looking at buying a Splinterlands card, if I remember correctly he said he is saving up for it. So when he got over 5k DEC as rewards I expected him to buy the card he's been saving for but as seen above, he's in a state of contemplation over the card or SPS. Am sure we can relate with this money management dilemma around here and even worse if you play Splinterlands where the cards are for investments and for fun.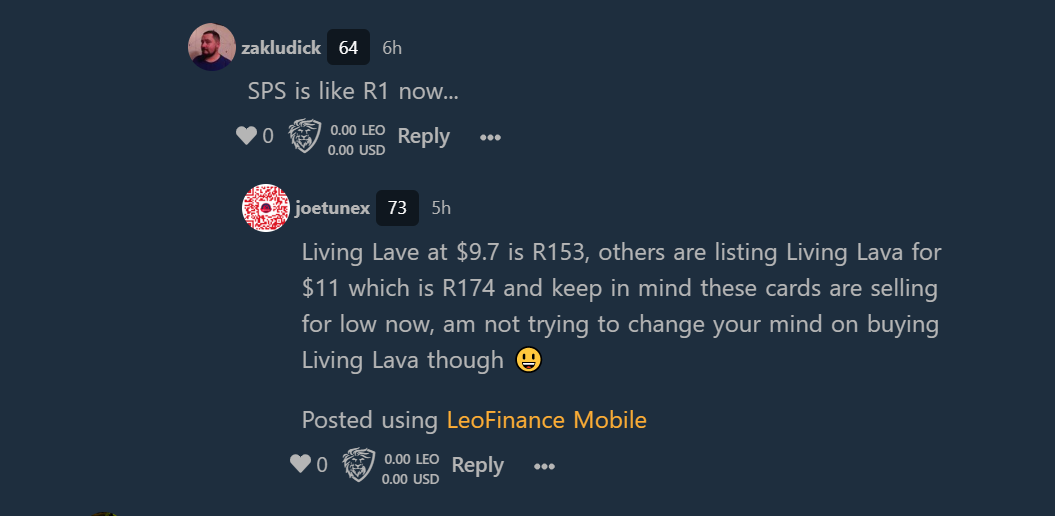 Further one, 1 SPS equivalent to 1 South African Rand chat came up and I was actually surprised he looked at the worth of SPS to Rand.
As at the time we engaged in this conversation 1 SPS at $0.066 was equivalent to R1.11, Today with SPS trading for $0.056 we can see its equivalent in the screenshot below R0.95.

This quite interesting with SPS this low, supposing SPS gets back up to $0.50 we will be looking at 1 SPS equivalent to 8 South African Rand.
Have any anyone else checked SPS equivalent to their national currency? The Rand might be better than some countries, actually 1 SPS equals 25 Nigerian Naira which is simply insane to think about it.
The long term effect as we stack up these crypto can be life changing, the state of things on Hive have never one day crossed my mind to be on the losing side instead I see reason to keep tapping onto the opportunities here, I own just a little over 5000 SPS currently with the goal to keep accumulating.
How is SPS doing against your national currency?

Gif by @mariosfame
We owe it to ourselves to make Hive great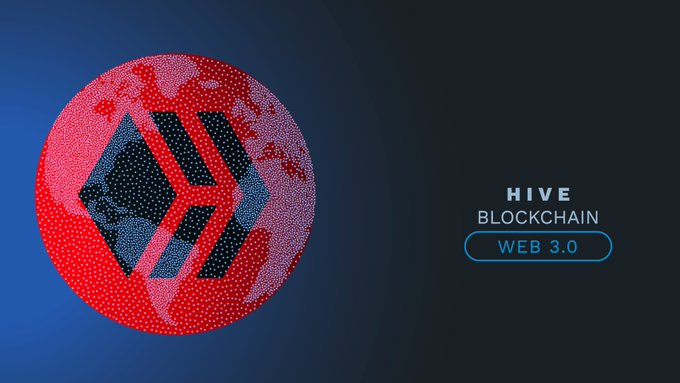 Image by @doze
Posted Using LeoFinance Beta