Africa's presence on Hive has been fairly encouraging, though I believe there should be more Africans taking advantage of the opportunities Hive offers in getting themselves enlightened about cryptocurrency, and how it feels to be on a decentralized social and financial platform amongst other benefits Hive offers.
I have never met someone from Benin on Hive or rather, to rephrase that, I have been engaging with a Beninese for over two years on Hive and never knew he is from Benin.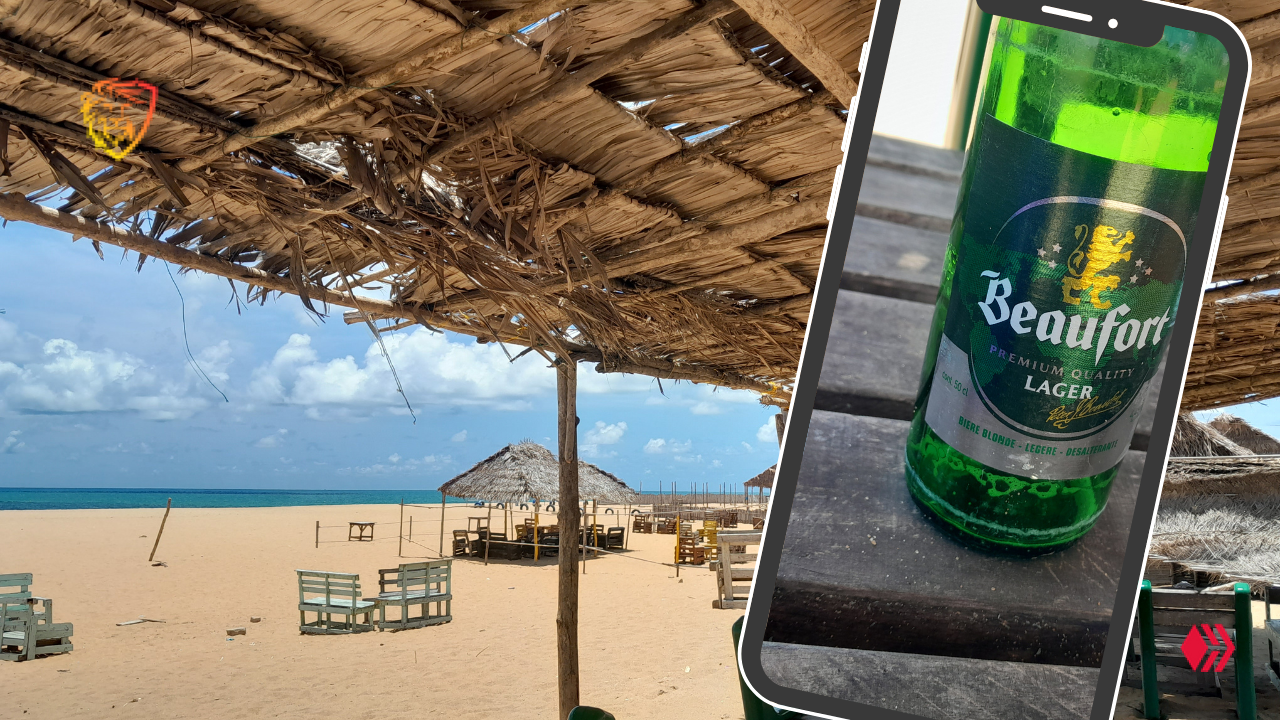 I recently shared How To Convert Hive To The Local Currency In Benin, CFA and @oadissin responded to my article as seen below. Has anyone ever been excited to find out there is a Hiver in the same city he or she resides? I have experienced that in South Africa and was super excited, we ended up meeting and that was @rynow when I was in South Africa.
I was filled with the same excitement and to be quite frank, I was more excited when compared to that of rynow because I never knew @oadissin is a Beninese and secondly I didn't expect anyone from Benin to be on Hive. So as seen from my response below screenshot I demanded we meet and didn't ask, interestingly oadissin was keen on meeting as well.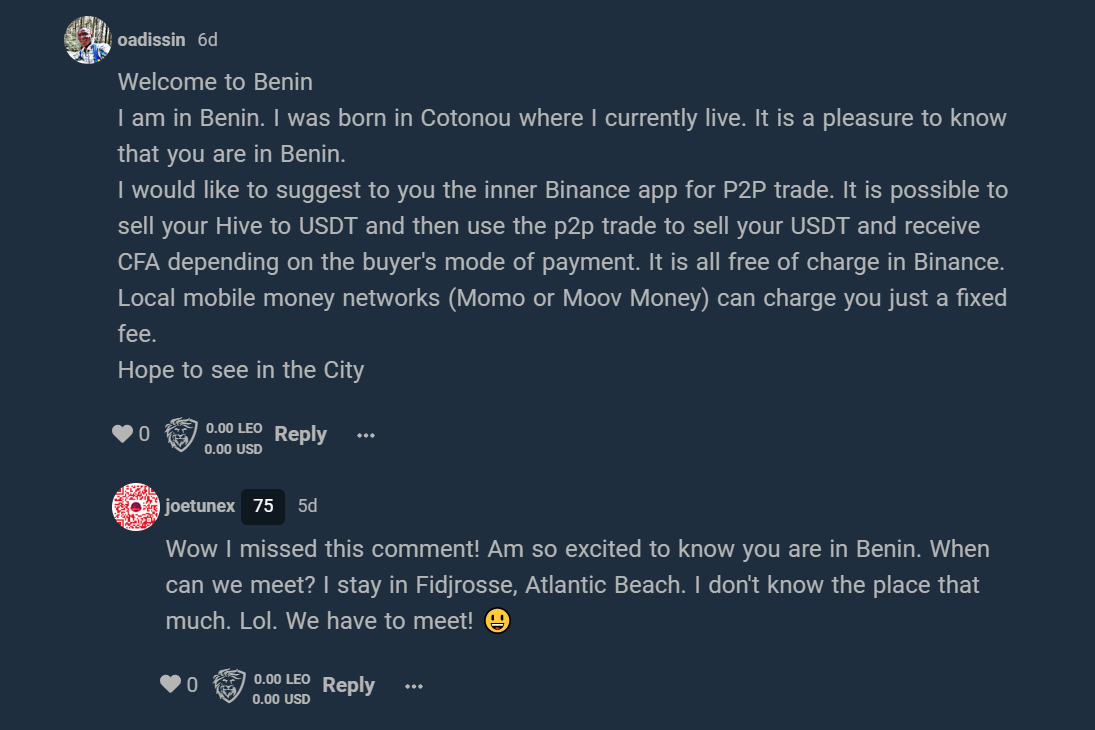 Meeting oadissin
It turned out that oadissin resides about 5km from me, so we arranged to meet at Atlantic Beach, which is my neighborhood, it was kind of oadissin to offer we meet close to my place since I don't know the country yet.
We met on Hive's third-year birthday, more reason why I forgot to make a Hive birthday post. Since we set the date and time I just couldn't wait to meet him, plus he speaks English so I looked forward to 20th March like I was going out for my first date in Benin.
I was terrible with my location description but he managed to locate me, he picked me up and we opted for a beachfront restaurant where we had lunch and some drinks.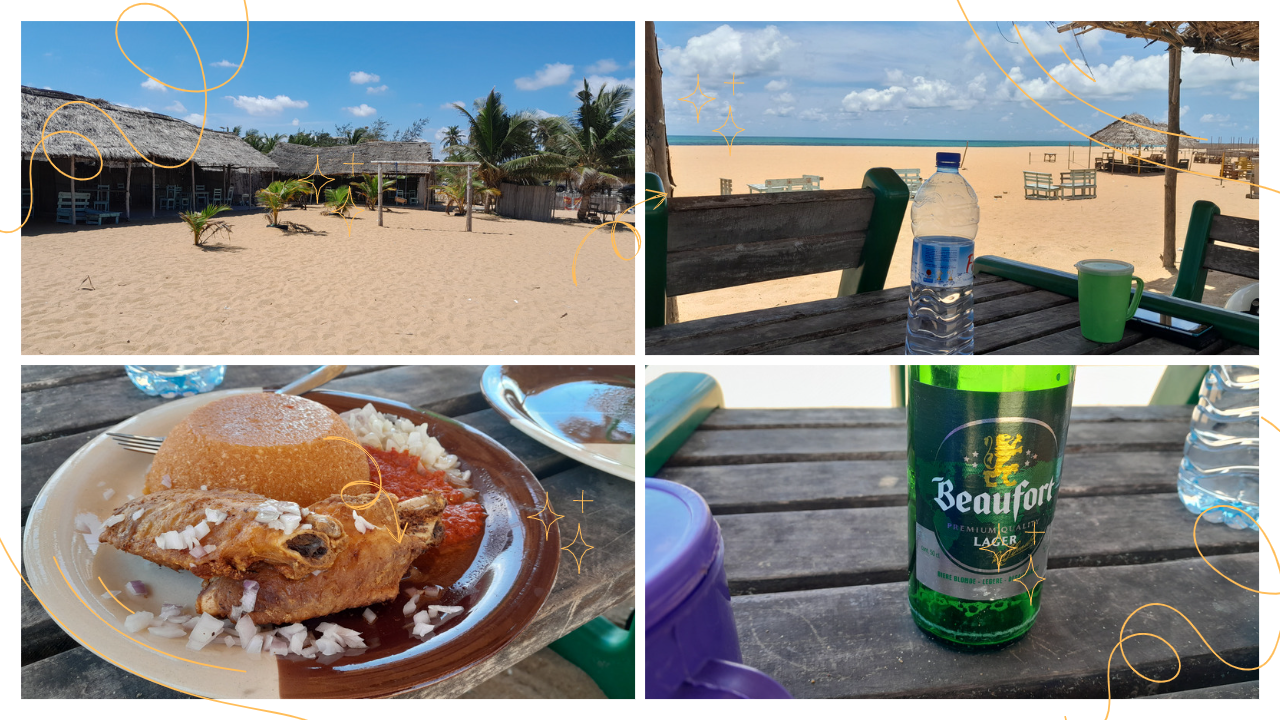 I settled for a beer and he had a cold drink. We met at about 11:00 and only decided to leave around 15:00, which shows how much we enjoyed each other's company but we had to leave eventually to do things now and then.
We talked about how we found Hive, and how Hive has been of help to us. Interestingly we both found Hive away from home.
The conversation led to looking at the African economy, the opportunities, and the challenges faced by small businesses in Africa. oadissin enlightened me more about Benin, a bit of the do and don't about cryptocurrency. Perhaps in the future, we might come up with some collaboration as we are both open to it.
It was an interesting start of the week for me as Hive connected oadissin and me.

We owe it to ourselves to make Hive great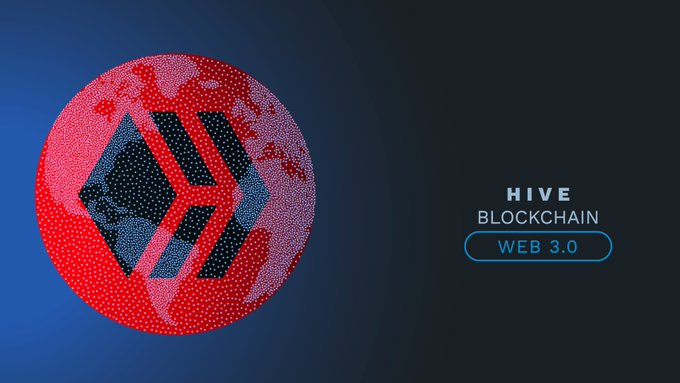 Image by @doze
Posted Using LeoFinance Beta