I Created An Account in GumRoad. [To Be Continued...]

This post is published via LeoFinance.
I have just created an account on GumRoad.
You may wonder, what is this .. GumRoad? In just a few words - it is a platform that allows content creators to sell (or even offer) digital or physical goods, services etc to their audience. They take a 10% cut from your sales, but it is the platform I chose after checking out a few others.
Why I chose this one? It gives creator the possibility to offer something free of charge, or gives the buyer the ability to 'gift' to a friend and in addition, it is very popular in platforms such as Twitter 170K, Instagram 26K, Pinterest 163K etc

Let's see how easy it is to create an account:
.1. Go to https://app.gumroad.com/signup

You can also use Facebook or twitter to sign up.
.2. You are ready to sell or whatever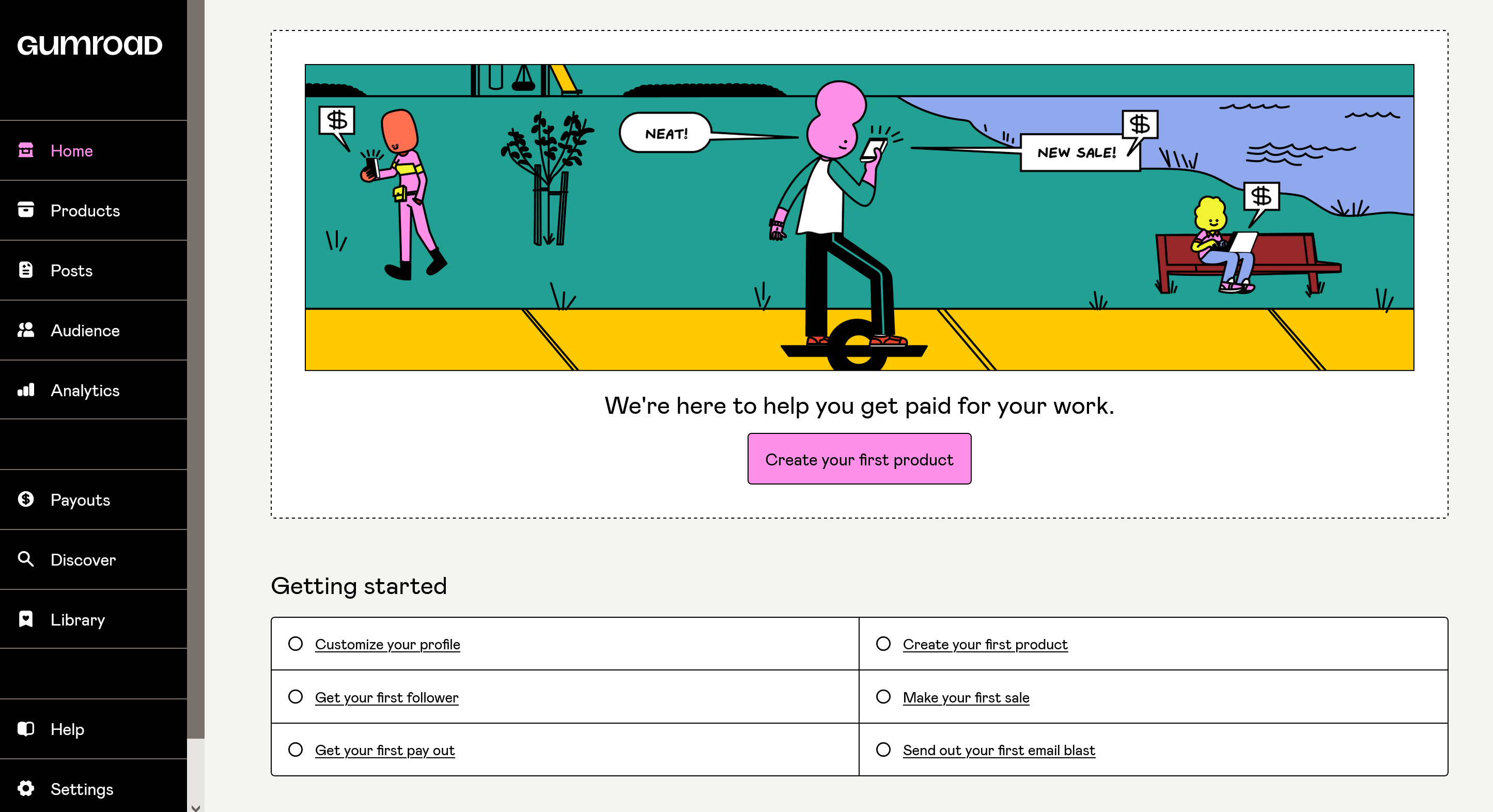 .3. Of course you should fix your profile first of all
Profile photo, name, connection to your twitter and bio and of course if you proceed you should check out the pay out info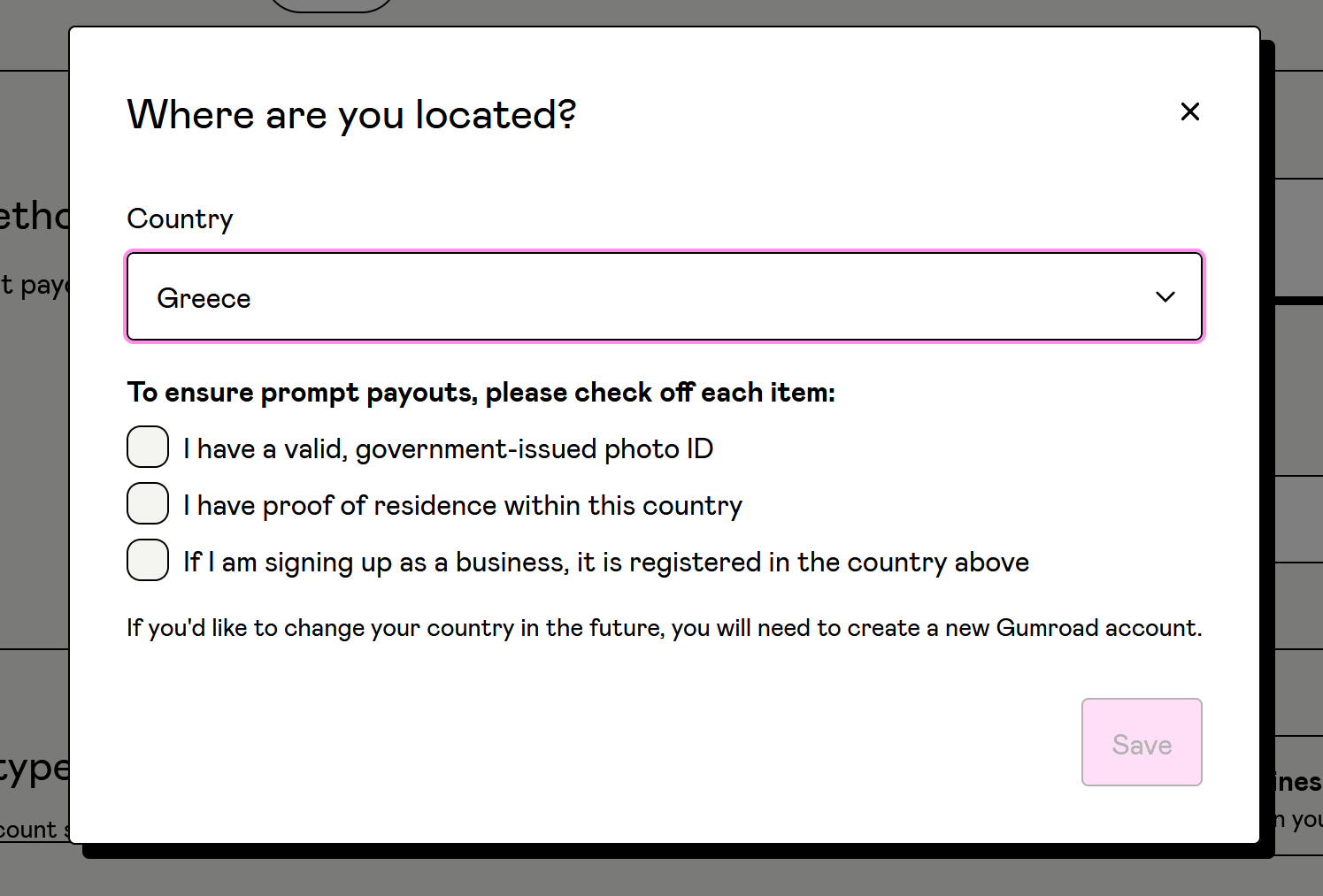 .4. Payouts
You will need a minimum of 10$ to withdraw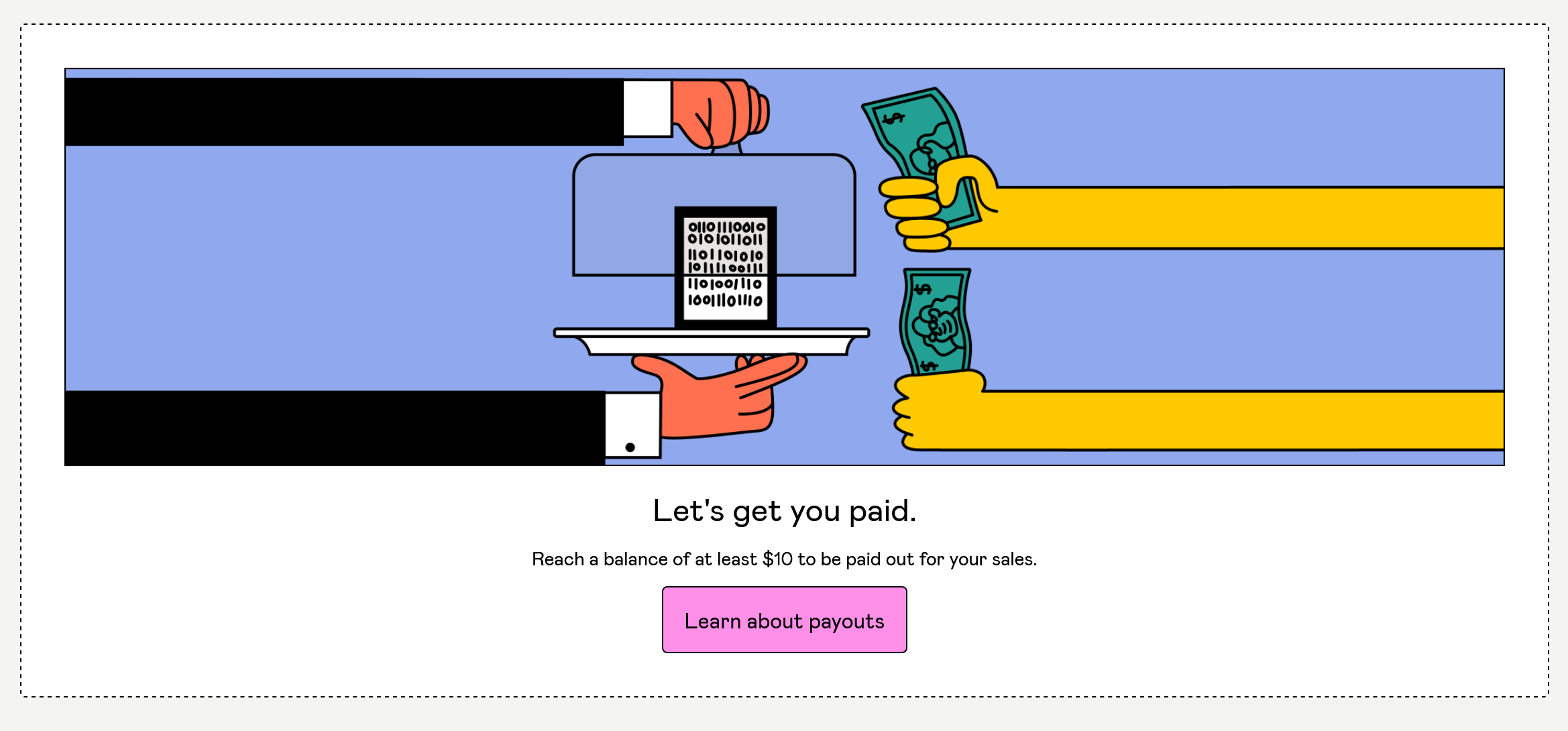 At the moment I will rest and then prepare a freebie to test it out - I will share more about it soon!
More about GumRoad:
Gumroad is an e-commerce platform that allows creators and entrepreneurs to sell products directly to their audience. The platform offers a simple and intuitive way to sell digital products such as ebooks, courses, music, software, and more, as well as physical products.
https://katerinaramm.gumroad.com
This is my profile so far and stay tuned because there is more coming in the near future!
Posted Using LeoFinance Beta