Abnormal Crypto Volume Alert: A Neat Little App

This post is published via LeoFinance.
This Abnormal Crypto Volume Alert thing is kind of cool. It tells you which cryptos have an unusual trading volume, down to the hour.
Doesn't seem to have everything, but it has a cool slider at the top that allows you to change the multiplier of the standard deviation of the coin's historic 24 hour volume.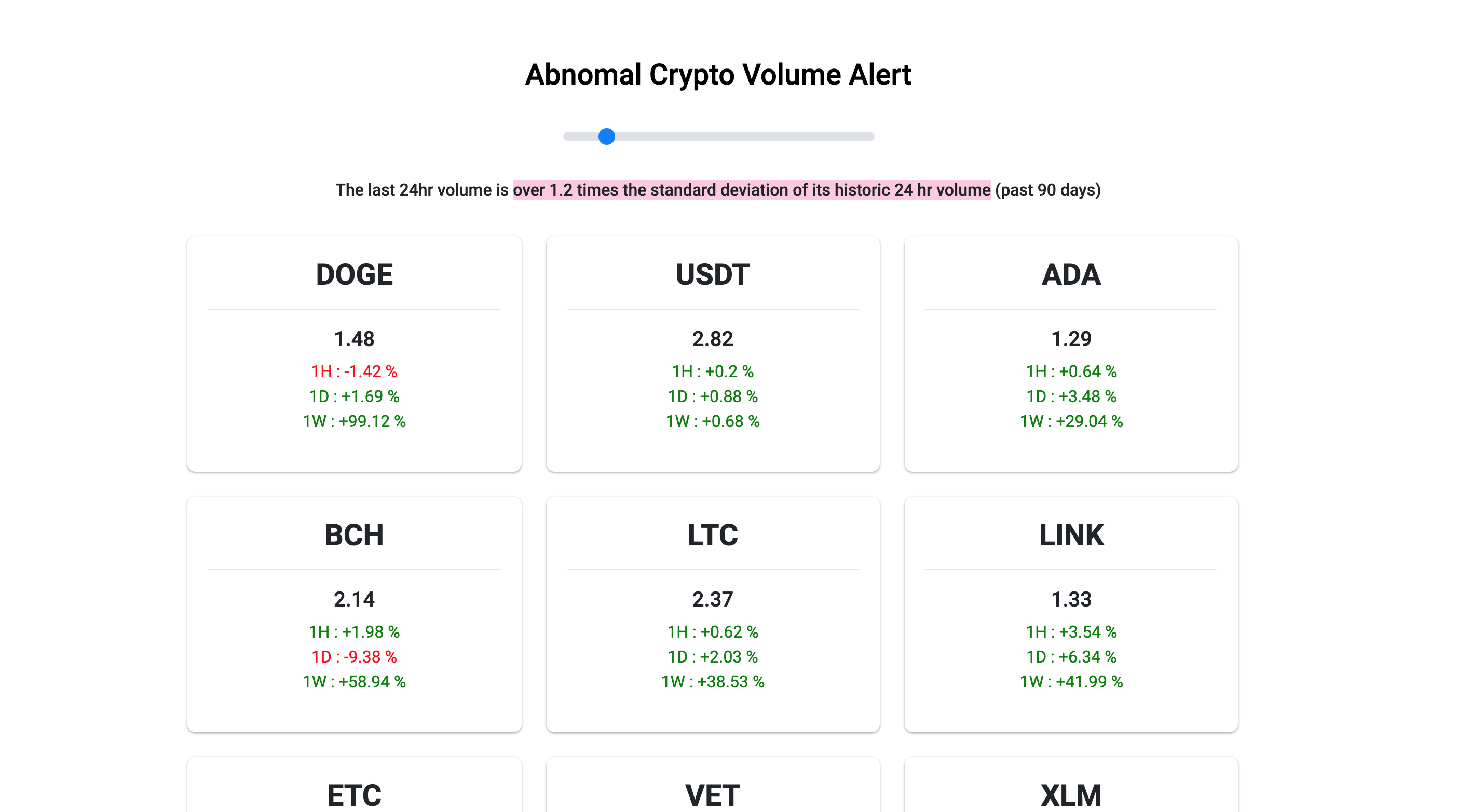 Posted Using LeoFinance Beta