GM:FRENS | GM Token Stats + NFT Drop!

This post is published via LeoFinance.
8 months ago
Sep 26 2022 5:15 pm
-
5 minutes read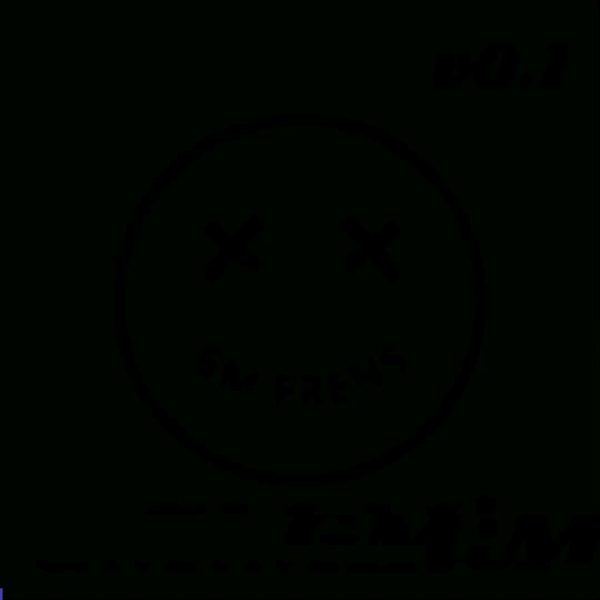 GM:FRENS!
The GM token project has been live for 15 days now, and things are definitely getting interesting. The first thing that you'll notice if you head over to Threads is that the #gmfrens tag is number 2 on trending, just under the Threads tag itself. Not too shabby after the Trending Topics got a refresh, and is going to be updated every 7 days. If you have no idea what I'm talking about, click the link to the GM token project GM:PAPER which explains in detail what the project is.
Basically - GM:FRENS is a cross-blockchain social experiment that I have been wanting to do for some time. You mine GM tokens by using the #gmfrens tag on Threads, once per day. The whole idea behind the project is to encourage users to use Threads, and interact with one another on a daily basis. Hive is a very active community, and the LeoFinance community is always popping off. My goal with this project is to get every single Hive user to use Threads at least once per day. Outside of that - it's to grow the Threads side of LeoFinance exponentially.
GM:Miner V0.1 NFT Drop
With all that being said, GM is a very weird project, which I promised from the beginning. I've got a deep passion for NFTs and have been wanting to do an NFT prject for a long time, independent of anything else. I'm just not ready for that yet, but the time will come. For now, I decided there need to be a few things in place for GM:FRENS to really take off. Number one - there needs to be a market for it. I've already paid the 1000 WAX fee to create a market for GM on Alcor.exchange, which is the best WAX DEX.

As you can see, there is no liquidity currently. I've spent a good bit of my own funds to get the project going, and it's time to let the community do some funding for the project. Of course, I told you there would be no sale of the GM token itself, and I'm sticking to that. So my way of raising some funds for the project is to sell GM:Miner NFTs. These are 420 limited edition NFTs that can be staked to mine GM tokens daily. This is the first time I've ever created an NFT collection and a drop on WAX, so it's very basic. Remember - I'm a degen on the internet just like you.
The GM:Miner NFTs will be sold on WAX via a drop NeftyBlocks. They will be on sale from Wednesday 9/28/2022 at 4:20 PM EST to Saturday October 1st at Midnight. Of course, I know everyone doesn't have spare WAX laying around (you can get it on Hive Engine) so I am also offering the option to pay in HBD. GM:Miner V0.1's will be sold for 15 WAX (around $1.10) or 1 HBD paid to the @gmfrens account. You think I'm going to keep these funds? Nah, fam... All funds raised in WAX and HBD are going to be pooled together to create liquidity for the GM/WAX trading pair! Users will be able to instantly swap between WAX and GM on Alcor Exchange!
If you want to pay with WAX, just click the drop page and purchase your NFT. It will automatically be delivered to your WAX wallet. There are no limits.
If you want to pay with HBD, just send 1 HBD to @gmfrens with the Memo "GM:Miner V0.1 and (your WAX wallet address)". For multiple miner NFT purchases, just send additional HBD and the appropriate amount of miner NFTs will be delivered to your wallet at the end of the sale.
All funds raised from GM:Miner V0.1 sales will be used to add liquidity to the market for swapping. This will establish a real-world value for the GM token.
I'll go ahead and say - this is not an investment. If you purchase a GM:Miner V0.1 NFT you are agreeing that this is an experiment and there is no guarantee of any kind of profit. You will be able to stake your NFT in the NFT staking farm (currently in the process of being set up by the end of the week) to earn a daily share of the GM token staking pool. I have not decided on a number of tokens to add to the staking pool yet, but it'll be small until there are more miner NFTs staked. The minimum stake period is 15 days, and the more people that join the pool, the lower the daily GM distribution will be.
GM Stats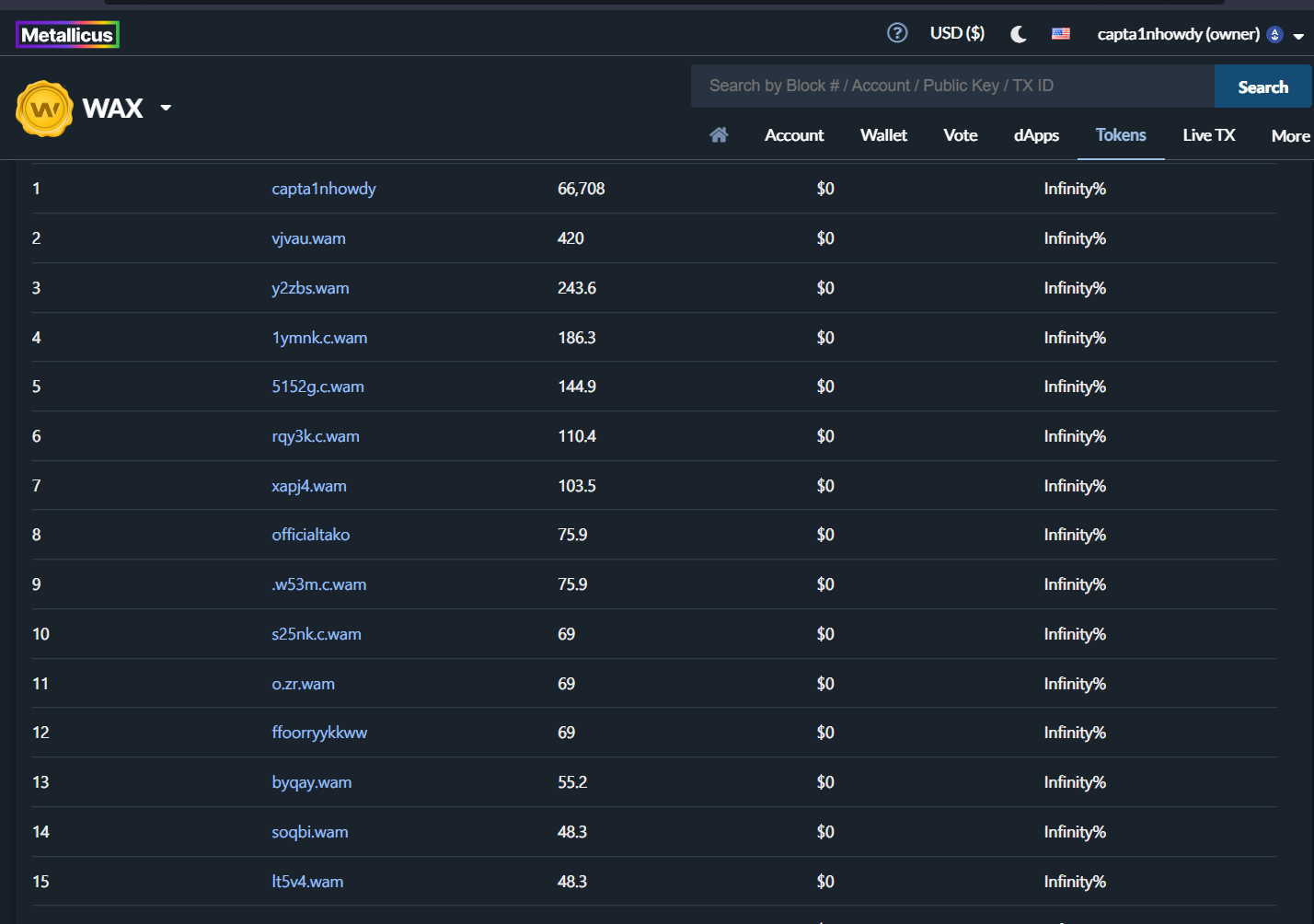 Some stats about GM. Number one, the max supply that can ever be created started at 69,420,000 but has been reduced by 338.1 via burns so far. Every time someone uses the #gmfrens tag on Threads and does not have a WAX wallet registered, the tokens are mined and burned. To be eligible, you must have your WAX address listed in your Hive profile. We are working on a UI for registration to make this easier, but without funding and technical know how... This is what we have to work with.
Total GM token holders - 31
Total GM distributed - 1,955.1 GM
Total GM burned - 338.1 GM
MAX supply 69,419,661.9
Luckily, because Hive is such an amazing place, we have a developer working on automating things and all sorts of cool stuff. The pieces of the GM:FRENS puzzle are starting to fall together as we hack this thing together. It's going to be a long journey to fully automated distribution of GM tokens, if it's even possible. For the time being, it exists as a spreadsheet and my own two eyes/hands handling everything manually. There's people actively mining GM on Threads and it makes me smile every single time I see someone say GM to everyone.
I have a ton of ideas, but Nifty can only do so much. This is the first of many updates that will come to GM:FRENS in the very near future. I have plans for all kinds of cool shit and some use cases for those GM tokens you're mining! Once there's a market established and some value flowing around, it opens the doors for a lot of different things. This project is not about making money. This project is about encouraging engagement and use of Threads. This is why you can only mine it exclusively from the Threads UI.
Conclusion
I have honestly been overwhelmed by the level of support the community has show to my baby of a project. I can't thank you all enough for using the #gmfrens tag every day and putting a smile on someone's face. That's what this is all about, and seeing everyone say GM (Good Morning) to each other on Threads brings me much joy. This level of engagement didn't really exist before. So now you have a reason to send a pointless Thread, even when you don't have something interesting or cool to share. Say GM to your FRENS with the #gmfrens tag and you'll earn some magic internet money while making someone's day better.
Remember frens, no matter where you are, what you're doing, or what you're going through... It's always a GM somewhere.
stay weird
Wanna learn about all kinds of things you can do with the crypto you earn blogging on Hive? Check out my index - Learn Crypto Stuff for some fun educational crypto stuff.
Posted Using LeoFinance Beta