How to Get a Free NFT Airdrop on WAX | GM:FRENS

This post is published via LeoFinance.
7 months ago
Oct 30 2022 3:19 am
-
4 minutes read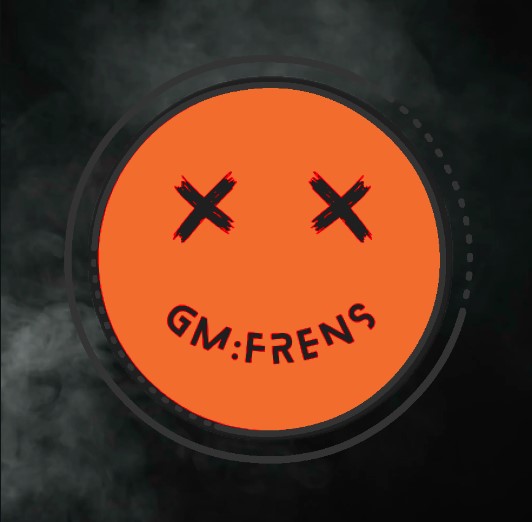 GM:FRENS
GM:FRENS is a cross-blockchain social NFT experiment that lives on the WAX & Hive blockchains. You mine GM tokens by using the #gmfrens tag on Threads, once per day. The whole idea behind the project is to encourage users to use Threads, and interact with one another on a daily basis. Hive is a very active community, and the LeoFinance community is always popping off. My goal with this project is to get every single Hive user to use Threads at least once per day. Outside of that - it's to grow the Threads side of LeoFinance exponentially. I encourage you to visit the brand new GM:FRENS website and register your WAX wallet today!
This project has been slowly evolving in the most community-driven way I've ever seen. This project is 100% community funded, and the funds raised from all of the NFT sales have gone straight into the GM/WAX liquidity pool on Alcor.exchange. There have been 2 NFT sales so far, for the GM:Miner v0.1 NFTs & the GM:Miner v0.2 NFTs. There are currently over 280 NFTs minted, and over 210 NFTs staked! I'd say we are headed in the right direction
We are building a lot of cool shit that will come to light very soon. The plan right now is to build a deep liquidity pool for GM so people have a reason to want to mine, farm, or buy it. Being able to farm a cryptocurrency by using a micro-blogging platform is pretty cool in and of itself, but when that token has actual value, it really changes things.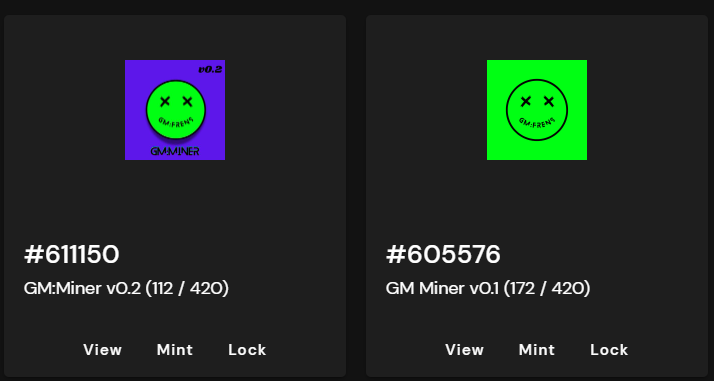 GM:HALLOWXXN
Now that there have been quite a few NFTs minted and staked... It's time to do something for those that have been mining & supporting the GM:FRENS project from the beginning. On Halloween, all GM token holders with a balance of 69 GM or more will be getting a free Halloween themed NFT airdropped straight to their wallets. Holders that also own at least 1 NFT or have at least 1 NFT staked in one of the GM:Miner NFT farms will receive 1 additional GM:HALLOWXXN NFT. What do theses NFTs do? Well, I'm glad you asked. They're going to do a few different things that I can't tell you about just yet. You're going to want more than 1 is all I can say.
Once you receive the NFT(s) to your wallet, you can click on them and get a hint as to what they will be used for. It rhymes with "send" and is gunna be super fun. In addition to the airdrop of these NFTs to GM & NFT holders, there will be an ongoing NFT sale at just 2 WAX or 0.2 HBD & there is going to be an unlimited supply. In previous sets like the v0.1 & v0.2 NFTs, there was a max supply of 420 each. This was intentional, just as making the GM:HALLOWXXN NFT have an unlimited supply. This is so as many of them as possible will be distributed and hopefully those that didn't see the value in spending over $1 can participate.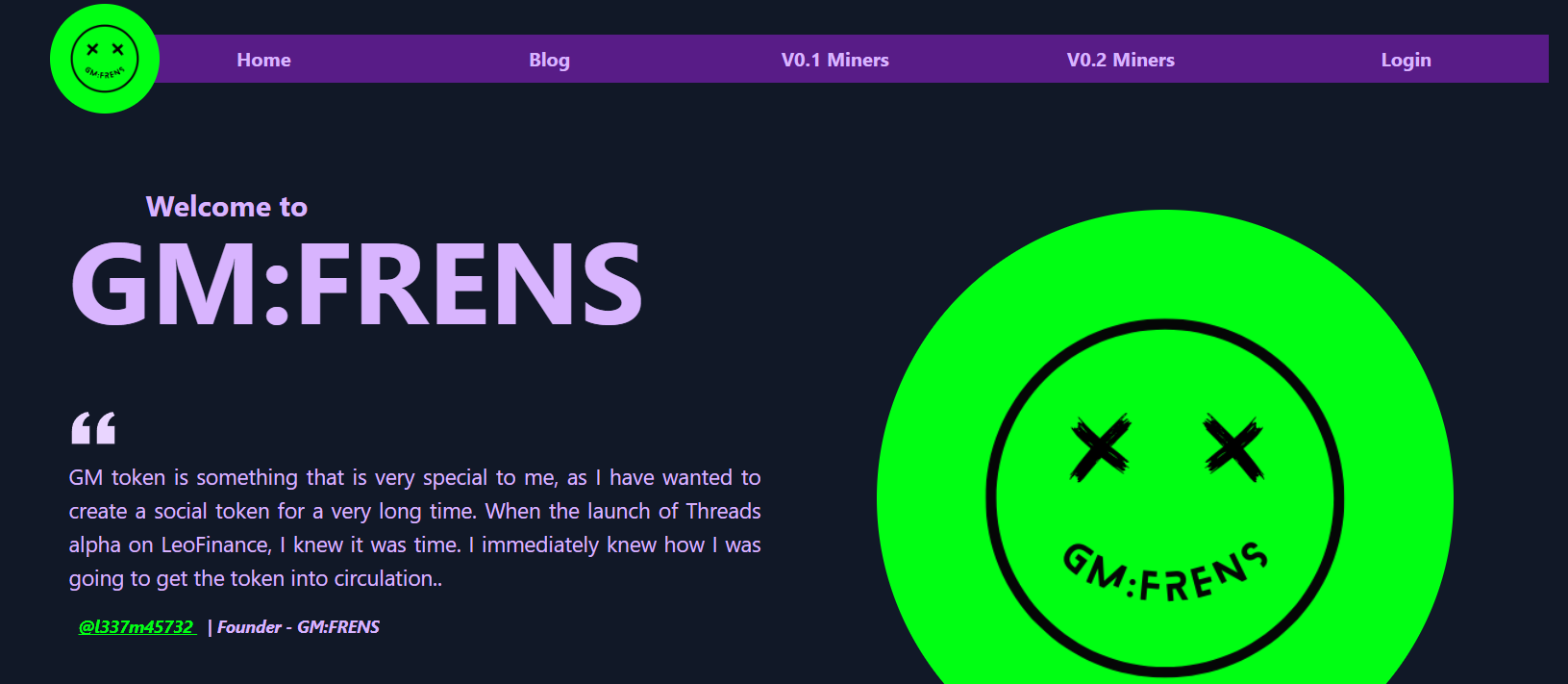 NFT Airdrop/Sale Details
1 NFT will be airdropped to every GM holder with a balance of 69 GM or more
1 NFT will be airdropped to owners/stakers of the GM:Miner v0.1 & v0.2 NFTs
Snapshot will be taken Sunday night, around 11 PM EST & airdrop Monday
NFT sale goes live at midnight going into Monday, on Halloween day
Unlimited supply
2 WAX on the GM:HALLOWXXN drop page or 0.2 HBD sent to @gmfrens with memo "GM:HALLOWXXN + (your WAX address)"
Not sure how much GM you have?
Some wallets such as Wombat don't support custom tokens, but this doesn't mean you aren't receiving your GM from mining on Threads. This just means that to check your balance, you'll need to use a WAX block explorer or import your wallet into an app like Anchor. You can visit Bloks and enter your wallet address to see all the tokens and even your WAX network resources - WAX, CPU, NET and RAM. If you need an easy way to get some WAX to stake for resources, check out this guide to getting free WAX for network resources. Once you have checked your GM balance, you may not have 69 GM so you can purchase it on Alcor.exchange with WAX in 1 click.
What's next on the roadmap?
I'd love to drop some alpha on you about what I've got planned. I've already dropped a few hints, but the real juice is in the official GM:FRENS Discord. It's a growing group of amazing people such as the Messenger, @forexbrokr & the Baron, @siinn. Thank you guys for joining the team and helping the project move forward. Join us in Discord, we talk about whatever and I drop all kinds of stuff related to the project there. Why don't I write these from the @gmfrens account? Well, realistically I've built a reputation with this account and I feel like more people will actually read them. We appreciate your continued support.
Have a GM
Captain Howdy, Overlord
Wanna learn about all kinds of things you can do with the crypto you earn blogging on Hive? Check out my index - Learn Crypto Stuff for some fun educational crypto stuff.
Posted Using LeoFinance Beta