LOLZ Project Update, Words of Warning, And Other Bits of Tid

2 years ago
Nov 17 2021 10:12 pm
-
4 minutes read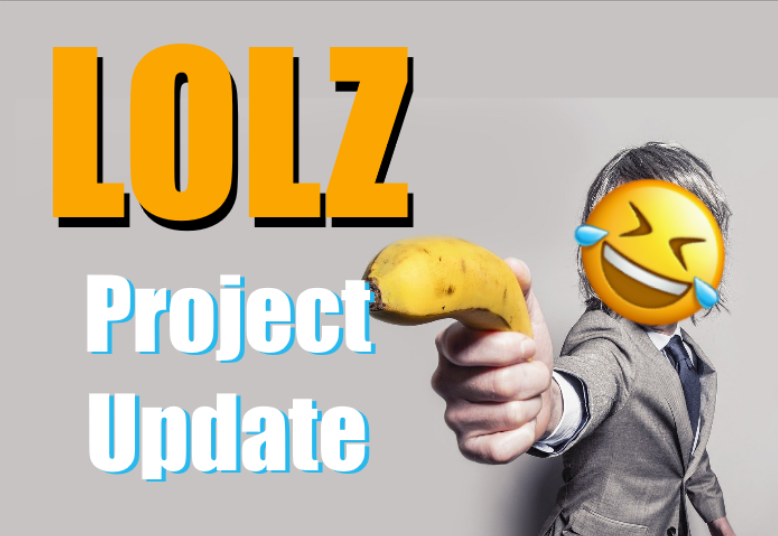 Has it only been a week? Yes, it has.
We launched the LOLZ token last Tuesday and already we are crushing milestones we thought would take months to achieve. Thanks to everyone who has been using the !LOLZ commands to share a laugh and tip a token.
Mining Update
At the time I am starting this post, we have mined 1,626 LOLZ tokens and of course that means we have shared 1,626 jokes and hopefully a few laughs on the Hive blockchain.
We will be pushing into the 2001-4000 tokens mined range either tomorrow or Friday at the latest, and that means. Thresholds will be going up soon.
We have also made it easy for you to check how much has been mined. By going to @lolzbot's Hive Engine wallet you can see @lolzbot currently has 98,370 LOLZ. It started with 100,000 which means we have mined 100,000 - 98,370 = 1,630 (oops.. looks like we have mined 4 more tokens since I started this post a few minutes ago!)

More LOLZ will be added to @lolzbot's mining pool as needed, but we will wait until we exceed the highest mining threshold (8000+ mined) so it will be easy to track the tokens mined until then.
We have been keeping an eye on our resource credits, and they have been hanging on by a thread. We expect the upcoming threshold increases will slow things down a bit and are working to get more Hive power added to the @lolzbot to keep up with the demand, unfortunately that means undelegating it from this account to put it on @lolzbot, and that takes a few days. Thanks to one of our users for delegating some HP to us.
New LOLZ Community
We created a new LOLZ community for our fellow LOLZ fans to use to share jokes, memes, and what ever other fun and crazy stuff we can come up with. Of course we will be posting our updates and weekly joke challenges there too. We hope it can grow into a thriving community where everyone can go to have a laugh while earning some crypto. Hope to see you in there!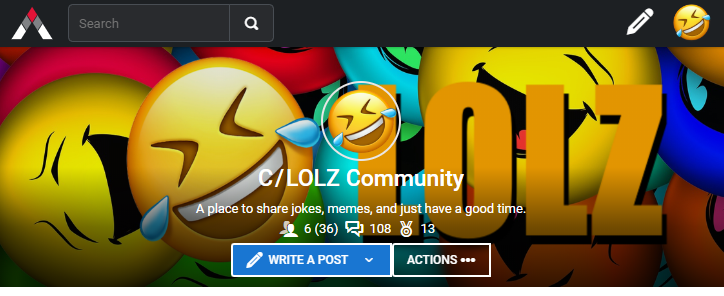 Update on LOLZ Curation Bot
As we mentioned in our introduction post, one way we plan to provide value to LOLZ users is to give out random upvotes to !LOLZ command user and their tipped author. We are well on our way to having the script done and hope to have it completed and implemented by the end of this month.
We won't be up-voting every use of the !LOLZ commend as that would just drain our voting power and resource credits and provide little to no rewards for anyone.
Instead we plan to randomly select around 30 !LOLZ uses each day to receive a 30% upvote. As our HP grows we hope to be able to increase the number of upvotes per day while still providing a meaningful reward to the users. We will also have dedicated bots for each supported tribe so your chance of getting an upvote in at least one of the tribes may be pretty decent.
Once the curation bot is completed we will be in a good spot to kick off our defi plans which will allow you to delegate HIVE and other Hive tokens to earn weekly curation reward distributions. Delegations will increase the value of our curation which will in turn mean more rewards for our users and value to our token.
Finally A Word of Warning
At our heart, the LOLZ project is about rewarding engagement. But it has come to our attention that a small number of our users have been engaging in quid pro quo sharing (in other words tipping a token with the expectation that the recipient will tip them back) and other practices that have little or nothing to do with engagement.
While we encourage the use of !LOLZ as a thank you to Hive users for running contests or leaving comments on your posts, (just as examples), we will not support abuses of the command. Examples of abuse include:
Asking for your comment to be upvoted because you tipped the author
Tipping yourself via an alternative account
Engaging in schemes to facilitate quid pro quo tipping
We have already restricted the number of times per day two users can share an !LOLZ with each other to just 2 times per day (one tip each way) to prevent abuse.
With this warning we hope everyone will think about how and why they are using LOLZ. If you are using it to reward someone else for their post or comment, you are probably in a good spot. If you are using it to try and gain something for yourself, you are on slippery ground.
We have the ability to block any user from tipping or being tipped who we feel, at our discretion, is abusing the system and we will use it if necessary. Consider yourselves warned.
Now lets get back to having fun, sharing laughs, and sharing LOLZ! Thanks again to everyone who are helping us make LOLZ a special project.
About LOLZ Token
LOLZ is a Hive engagement token with the mission of spreading laughter and joy on the Hive blockchain. And while the LOLZ Project may have a sense of humor, it is no joke.
LOLZ is the world's first "Proof of Humor" token and is "mined" when LOLZ holders use the !LOL or !LOLZ command in comments to share a clean joke and tip the author a freshly minted LOLZ token.
Help Support the LOLZ Project
Here are a few ways you can help the LOLZ Project.
Use the !LOL and !LOLZ command often to tip fellow Hive authors.
If one of our jokes makes you smile, consider giving it an upvote! All rewards will be staked to help cover Resource Credit costs for the bot and increase curation value.
Follow @lolztoken and participate in our airdrops, contests, and giveaways.
Delegate or donate. Hey, we aren't too proud to beg. If you have some extra Hive power you can spare consider delegating it to our @lolzbot, or use the link below to donate Hive.