why I invested almost 250$ after this splinterlands NFT card ?

This post is published via LeoFinance.
3 months ago
Mar 01 2023 7:26 pm
-
3 minutes read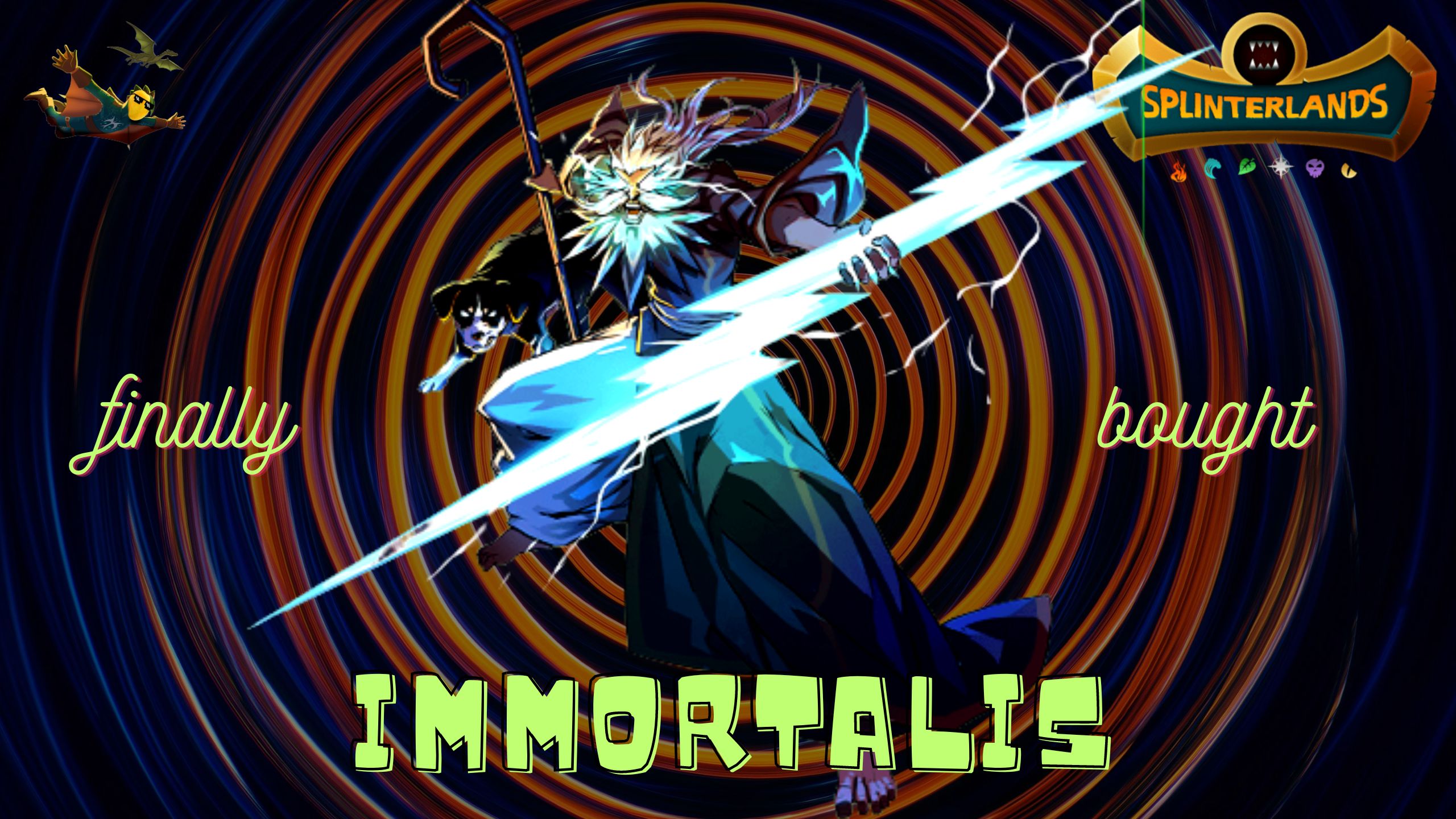 What's up my fellow splinterlands warriors!
Well, the bloodbath has stopped in splinterlands as a ranked season just ended yesterday and we are already in a brand new ranked season. With the last one, We have passed playing 105 ranked this season and I wish all of you the best for this current one which has still has almost 14 long days to end and for me, it's again a new journey start from Diamond II tier as I have finished the last season while being in Champ II. But as the splinterlands team have announced recently in their Town Hall post, the season reset will be about to change and with the new rule, the rating difference in champ leagues will be reduced to 300 trophies per league, which means If I stay at Champ II during the season and after the reset I will be starting playing at Champ III and not in Diamond II anymore. The threshold trophy points to enter a certain league tier has also been changed and while for champ III it's still 3700, the required trophy count for Champ II has been reduced to 4000 trophies and Champ I to 4300 trophies.
---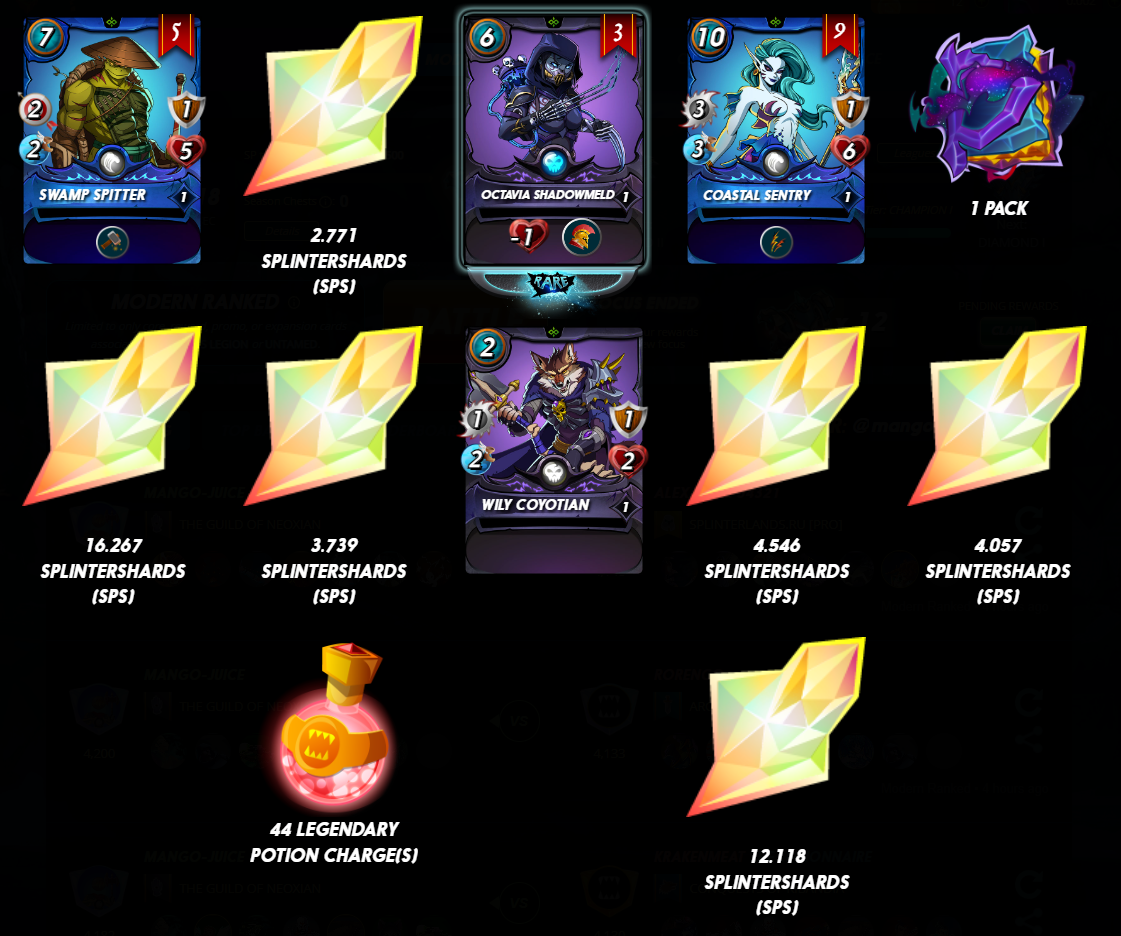 ---
I got very happy reading this update as I usually finish my season just above 4200 trophies just to reach Champ II tier, but with the new ruleset I can now finish my season at Champ I tier if I can manage to get another 100 trophies from 4200 point. I am sure that I can push myself a little further to touch Champ Top tier before every season end but I am also hoping to enter an play into champ league earlier so that I can grab those champ level focus reward chests faster. I am an old splinterlands player to know that by the time we reach our possible toppest tier, the season has only one or some days remaining so within this little time, it's not enough to gather better chests and rather, I have to try to push my trophies faster just some days after season end and continue battling until I reach Champ league. Well, this is my plan for this season and hope it goes well.
---
---
Finally I managed to buy this amazing anti magic summoner and with this, I have 5 legendary chaos airdrop summoners now. Since it's launch, the Immortalis summoner has been getting quiet the popularity and getting used vastly against magic monsters so I thought why not buy a max level for myself quickly before it's prices shoots up further.
---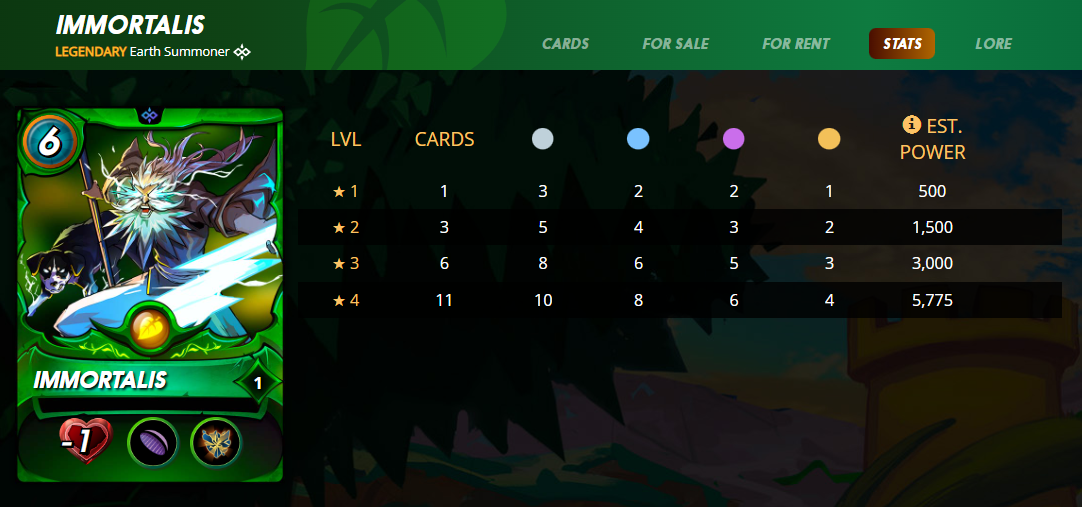 ---
Immortalis is a chaos edition legendary type summoner card that belongs to the Earth splinter. It requires 6 mana to be used in battles and it holds 3 buffs in battles as stated below.
-1 health - all the enemy monster will get reduced by 1 health.

Void - all the friendly monster will get void ability from the beginning of the match.

Shatter - all the friendly monsters get the shatter ability by which they can break any enemy armour totally when successfully attacked.
I am already using this awesome summoner in both ranked battles and tournaments whenever I feel that my opponent will use multiple magic monsters. While the Earth chaos splinter Obsidian is massively gets used for it's magic buff, this summoner on the other hand as taken a pure anti stand against magic attacks, So it's obvious how your earth lineups will be stronger with these 2 summoners in hand.
---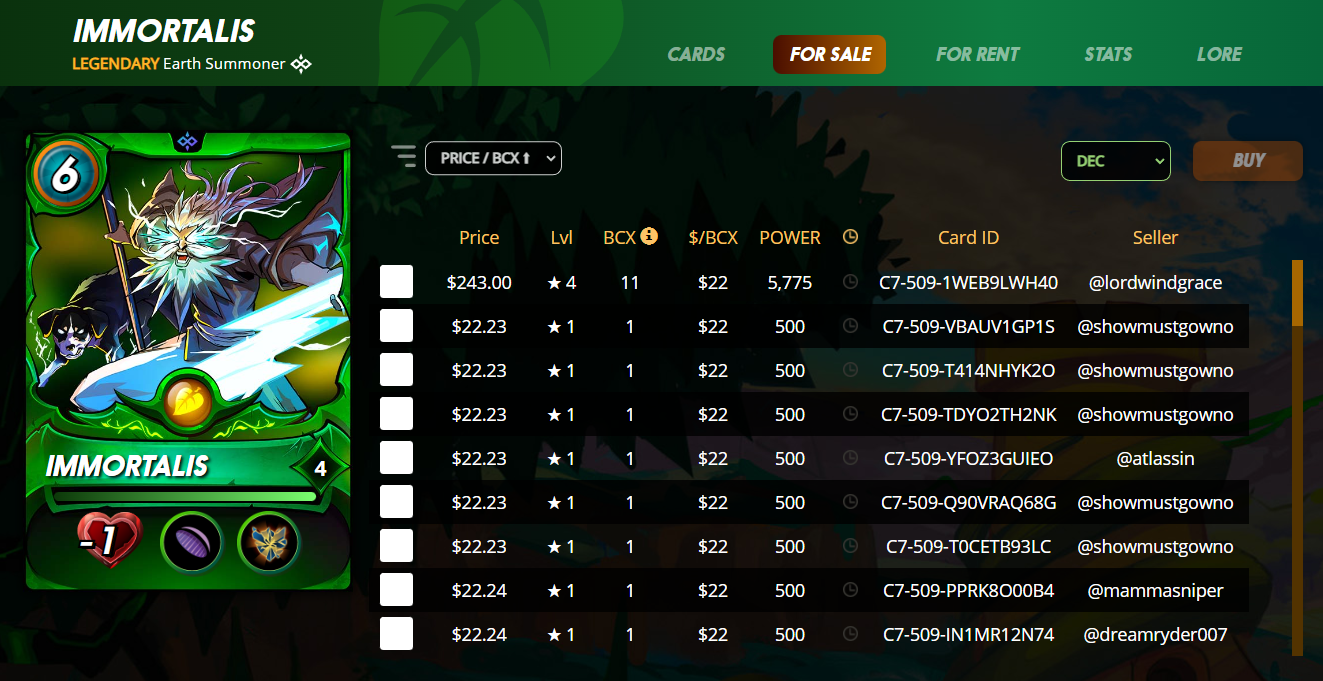 ---
As usual, I used the monstermarket.io trusted 3rd party marketplace to buy this card at max level and I choose it because of it's instant 3% dec cashback on market card buy. The maxxed card was listed in market for 243$ and I used credits to buy the card. After purchase the card soon got visible in my own account and I also get around 9,712 DEC as cash-backs just for buying the card using their website.
Anyways, I hope you liked reading my shopping and other activities in splinterlands. Please let me know your best recent reward pull and any thoughts in the comment below and I will be seeing you all in my next post.

Wish you all good luck on all of your future Splinterlands matches.
Thanks for visiting my post. Please come again!
Stay well and keep playing Splinterlands.
Want to start playing splinterlands? Click here
Posted Using LeoFinance Beta