Weekly treat - FREE REBLOG and ~0.02 UPVOTE for quality posts!! {18K HP, 4k followers} [March, #2]

One voice can change a room, and if one voice can change a room, then it can change a city, and if it can change a city, it can change a state, and if it change a state, it can change a nation, and if it can change a nation, it can change the world. Your voice can change the world. - Barack Obama
---

Simply leave ONE link in the comments section. Please upvote and follow.
If you just comment without leaving a link, your last post will be processed.
If you reblog this post and write "I reblogged you" in the comments, I will also thank you with a $ ~0.02 upvote on your post.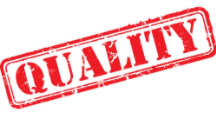 No nsfw content and no users on any blacklist.
Quality articles only!If your comment receives a tiny upvote from me, it has been approved and processed.
---
NO-SPAM POLICY:
I DO NOT COMMENT ON YOUR ARTICLES to promote my service.
---
Still a minnow?? If you have reputation below 40.. you can delegate just 15 HP!
---
---
PARTNERS:
---
@marcocasario supports @keys-defender by upvoting users' reports (eg. !PHISHING command)
---