The hope and sudden increase in the hive Price

2 months ago
Mar 20 2023 2:53 am
-
1 minutes read
Cryptocurrency and it surprises never seems to be a surprise though because crypto fluctuation is never stable so we should be ready for the unexpected. It is really amazing to see the hive price go above $0.50 which is a good sign and hope of the hive price to go that direction.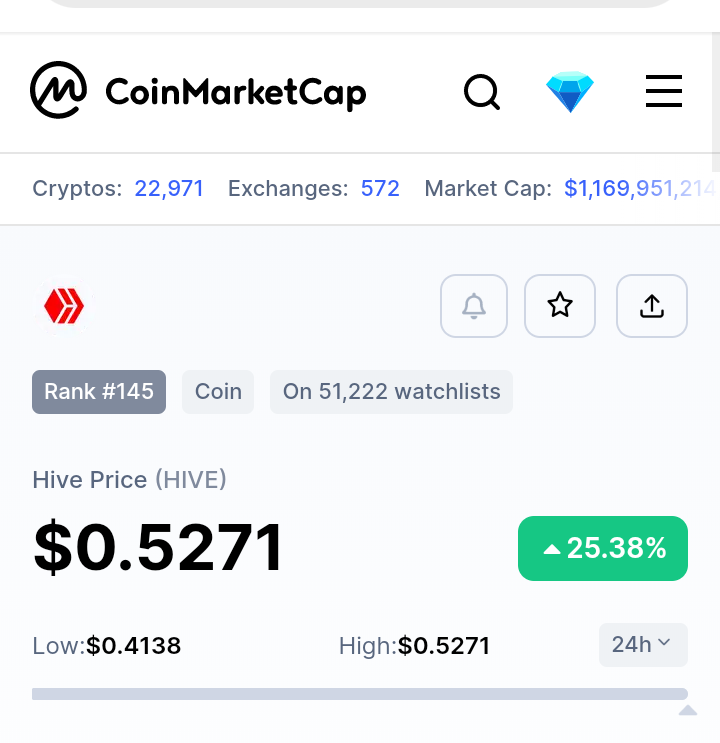 It has been a while the Hive showcase such price and that however gives us hope that the price will eventually bounce back stronger without doubt. The bull market is near and we should all hope for the best as cryptocurrency seems to be putting smile on people's faces again with the expectation of the bull run.
Bitcoin it rotating at the price of $27 thousand which is a gradual process of a huge progress with more still yet to occur with a pump in price. We shouldn't panic because both the bear and bull market will trend is just that the bear market have occupied the Crypto market for long.
Never give up in cryptocurrency likewise never give up in your investment because cryptocurrency requires patience and that is set to be ready to pay off anytime soon.
The image was screenshot from CoinMarketCap