HIVE price is likely to rise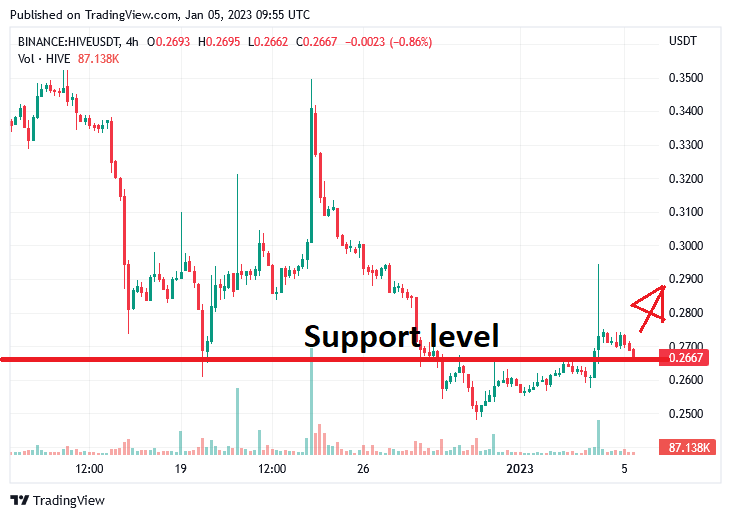 Hive price is lower today but it is expected to go higher. The current hive price is $0.2681 and is a support level. If hive fails to break this support level and retests it to move higher then we can get a good move.
The hive/usdt chart looks like $0.2681 is a strong support level and many points have formed this support level. If the market starts retesting from this level then it is time to buy Hive.
Yesterday HIVE started to retrace from $0.2941 and has slowed down near the support level. Its price is facing strong obstacles to come down further and it looks like it won't be able to do so. Hence HIVE may be indicated for BUY.
According to coinmarketcap the current Market Cap is $134,945,467 which has decreased by 1.80% in the last one day. The market volume is $2,110,293 which is a decrease of 62.93%. But fear not, the market can run ahead. We have seen HIVE rise many times above its current price so another big bull run for HIVE is just waiting.
Trade using your own knowledge and learn trading by yourself. Don't trade on other people's words. Be aware that trading is very risky.
Best regards
---