Opportunities Provided by Threading on Hive Blockchain

This post is published via LeoFinance.
2 months ago
Apr 01 2023 4:08 am
-
2 minutes read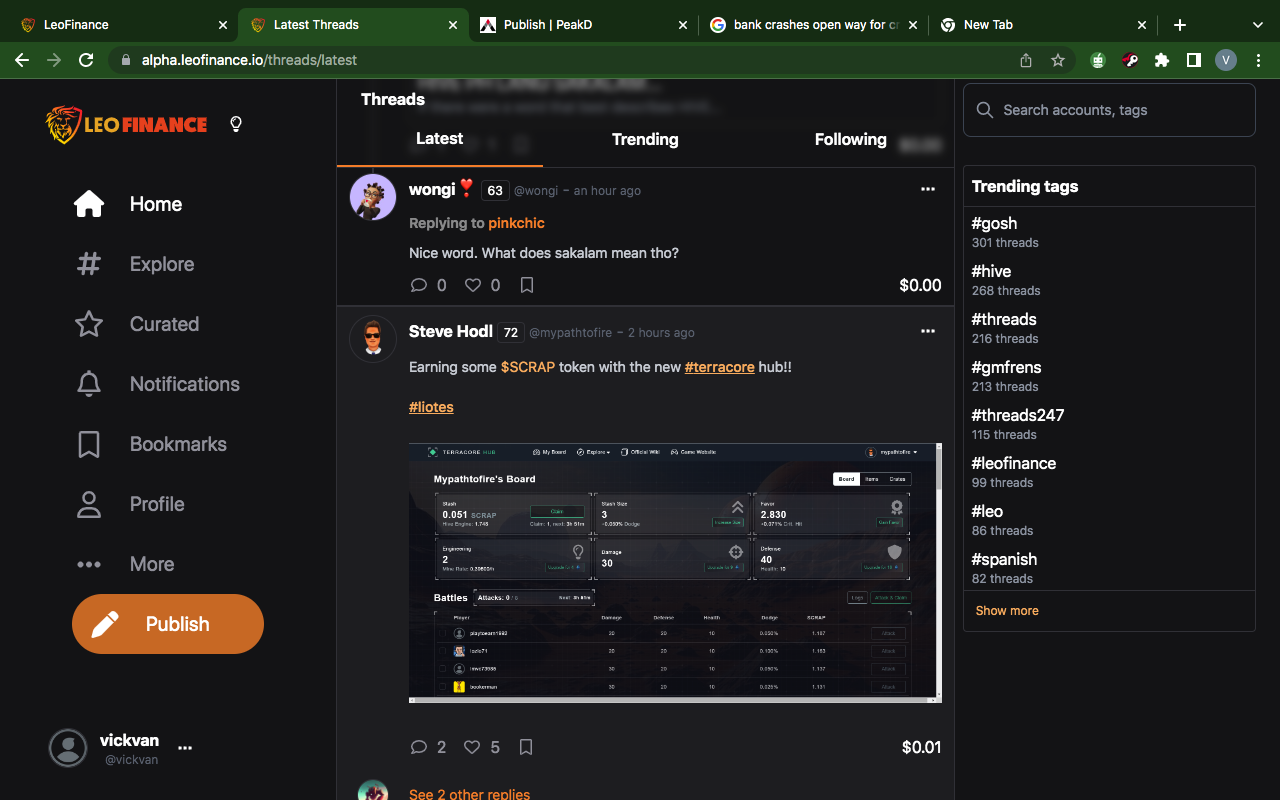 The project blank that came into existence on the 14th day of February advertised thread the more, making it much more global on the Hive blockchain environment to the extent that some communities on Hive are beginning to buy the idea of aligning with the dreams associated with project blank and that on threads the more.
The onboarding of new users virtually on a daily basis on threads is something much more exceptional, and finding the secret behind it is something else entirely. Over the years, the means of communication on the hive have been through 3speak and writing of long content, but thread came along and broke the barrier of long form content to something small and easy to access.
[a]
Exceptional Engagement: This is on a high level and seen on threads birthed by the project blank. Undoubtedly, this is on a different level of belief and trust on the Hive blockchain at large, as the only form of engagement outside of that involving the project a particular group on the Hive blockchain offers is through comments. But the introduction of thread has broken the hedge, as one can freely relate to and cooperate with Hivans on the entire globe outside of belonging to all the communities on Hive.
[b]
Advertisement: This is another site-wide opportunity that the integration of threads offers. Owing to the knowledge that thousands or probably millions of people are on the web, it's a nice opportunity for one to thread his or her business to the whole world at a very fast rate with the speed of light.
[c]
From Unknown to Known: This is quite an underrated aspect of the opportunity that this thread offers. There are different things on hive and outside of hive that one might find confusing, such as projects carried out on different communities on hive, different aspects of life, and many more. The knowledge of cryptocurrency is not left behind. On threads, the unknowns have been known.
[d]
Profile Growth: This is yet another aspect of the opportunity thread offers to her users. Do you know that there are profiles on the hive blockchain and that profiles can be grown? Settling this question gives one the opportunity to know how and why. Consistent threading of important and much reasonable threads grows ones profile on threads and as such will attract the attention of gurus on hive and probably upvotes.
Posted Using LeoFinance Beta