Diary Of A Crypto Enthusiast

This post is published via LeoFinance.
2 months ago
Mar 30 2023 3:45 pm
-
3 minutes read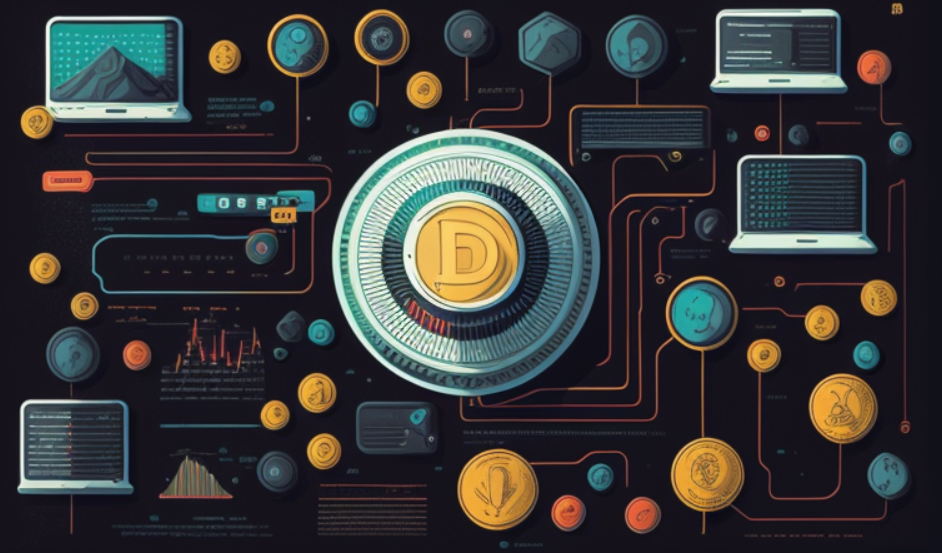 My battles in Splinterlands have become very exciting lately. Two days ago, I achieved my goal of qualifying for the Champion I league. I even climbed up to 57th place on the leaderboard. My ultimate goal is to be in the top 50 of the Champion league standings. To achieve this goal, I buy a lot of energy. I took part in 700+ battles in the ongoing season. My win percentage is roughly 50%. My performance in rulesets such as Equal Opportunity, Melee Mayhem, Odd One's Out, and Even Stevens is relatively low. It's been five months since I started playing the game. My card portfolio has gradually expanded. By the summer, I want to become a player who loses games because of rivals' extraordinary performances. My soulbound reward card collection will get stronger during the summer months. Currently, the majority are at level five. With the contribution of about 100 champion league chests that I will unlock at the end of the season, many of them can rise to level six.
Identity For Rent
Due to my busy time in crypto, I took a break from my literary studies. This week I wrote a sci-fi story called "Identity for Rent" and submitted it to the influential Turkish science fiction medium, the Sci-Fi Club. Rental Identity takes place in a future where AI agents are successful employees. They get lower wages than humans for political reasons. They rent the identities of people working in their sector to overcome this obstacle. The AI agent does the job, and the hired people act as the AI's avatars. The main character of the story, Can, is a person who has rented out his Identity, but this situation causes some problems in his private life. The story will be published in Turkish on the Science Fiction Club website tomorrow.
Terracore Game
As if blog posts, sci-fi stories, and Splinterlands battles weren't enough, I also started playing Terracore. Terracore is a sci-fi-themed play-to-earn game. It is currently played by over 500 members of the Hive community. The starting price of the game is 20 Hive. I paid this fee to support a newly emerging project. Although it has a simple plot, I liked the game. Players mine Scraps tokens according to their engineering skills. It is also possible to attack others and steal their Scraps as the game takes place in an apocalyptic environment. I upgraded my account a bit yesterday. When I woke up this morning, I saw that 6-7 different players looted the tokens I earned from the game. So I attacked others and stole Scraps from them. Those who can make game theory calculations can earn modest amounts of money from the game. Of course, it takes some time. You can follow the developments about the game via the @terracore account.
Crypto Prices
I'm seeing signs of strength in the crypto market. There is undoubtedly a growing investor interest in Bitcoin and Ethereum in particular. Bitcoin has been making a band movement between 27k and 28.5k for two weeks. Considering that it came to this region from 20k with a rapid rise, the outlook is positive. Bitcoin can even cross this region today and head towards the 30k resistance.
Ethereum has also been showing a solid outlook for the past few days. After the rapid rise on March 28, the price rose again to the 1800 USD region. If this strong outlook continues, we can see a rise towards $2000 in Ethereum.
There was a significant development on the Nasdaq 100 front yesterday. The Nasdaq 100 index has crossed the 12700 level, where it has faced resistance three times. Thus, this level was exceeded for the first time since last August.
FED Rate Hikes
Has the Fed's interest rate hikes come to an end? Futures pricing shows a 58% probability that the FED will keep the interest rates constant on May 3rd. Such a scenario would indicate more predictable market conditions. Therefore, the bears' last hope of buying Bitcoin at 16k will be gone.
Soulkeep
The alpha version of Splinterlands' tower defense game Soulkeep was recently released to test users. To play the game, you need to have purchased 500 card packs. Therefore, I did not have the chance to experience Soulkeep firsthand. On the other hand, the Youtube gameplay video I watched shows that there is already an exciting piece of work. Fighting walking hands, worms, bugs, frogs, and cursed little ghosts will be fun. The name and logo of the game were also very nice. I wouldn't say I liked the sample tower visuals published in the early period, but the towers were also improved compared to the first versions.
That's all from me for today. Thank you for reading.
Image Source: Midjourney App
Posted Using LeoFinance Beta