Random Thoughts On Splinterlands

This post is published via LeoFinance.
5 months ago
Jan 04 2023 10:49 am
-
4 minutes read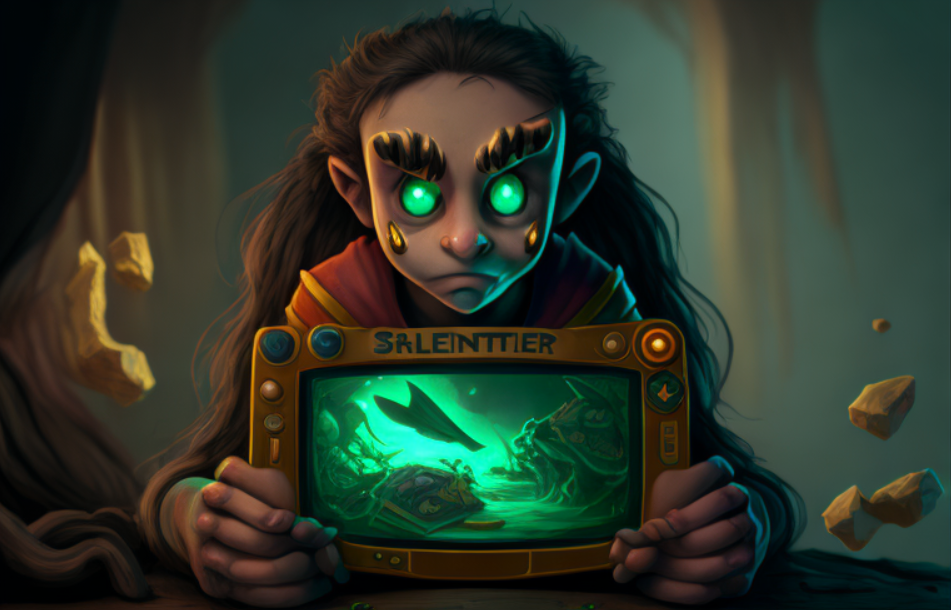 I'm in my seventh season of Splinterlands. I managed to get both accounts to the champions league in the previous two seasons. Climbing the steps taken work in Splinterlands, as the dynamics of each league are different. My Splinterlands journey was as enjoyable as it was challenging. That's why we're on good terms despite the recent price drops.
In my first week, I realized that the competition in Splinterland was high. It is not enough to play well. It is necessary to play perfectly to achieve a high winning percentage. In the first few seasons, I assumed it would be sufficient to develop insights into the strategies based on the cards' abilities and game types. However, I decided to learn the strengths and weaknesses of the nearly four hundred cards we can use in modern format since the gold league. I have never done a such extensive research to play any game in my life. The fact that the game has financial results makes it necessary to obtain detailed information.
I believed in the potential of Splinterlands primarily from the investor's point of view and invested in SPS with the Genesis League airdrop in mind. I bought cards by selling my SPS when I started playing the game because the card rental took my time. SPS price declined rapidly after breaking the 4-cent resistance. There is a need for mechanisms to make SPS scarce. Because investing in cards or land instead of SPS seems more rational under current conditions. The positive effect of SPS staking on the rewards can solve the problem. The development in question is among the 2023 plans of Splinterlands.
Hundreds of losses while playing Splinterlands made me think about strategies. Is it possible to talk about a general system in a game with such complex dynamics? The main thing is to gain experience in the game. However, I want to make a few generalizations. I win eighty percent of games where I put a clear game plan to live. I can only win a few battles where my strategy is uncertain. Knowing this, why don't I implement a clear game plan in every battle? Some cards that enable effective game plans are costly. And I have yet to be able to create solid strategies for every game type/element.
Cards with protection and rust are quite decisive in the game. The high rental fees of these cards confirm their high impact on the game. The Protect feature has a weak point of being unable to block the spell. It is possible to eliminate this weakness using a magic resistance or a reflection tank. Few cards can attack monsters in the back row with magic. We can also reduce the risk by using a card with the Silence feature.
Another variable that is decisive in the majority of games is speed. Like other features, we can obtain speed through summoners or monsters. Increasing the speed of our team and decreasing the speed of the opposing team have the same function. Of course, the base speeds of the cards are also adequate. Speed makes it possible to shoot first and not miss opponents. Especially if the protect feature is not used, it is possible to disable a few cards of the opponent in the first round.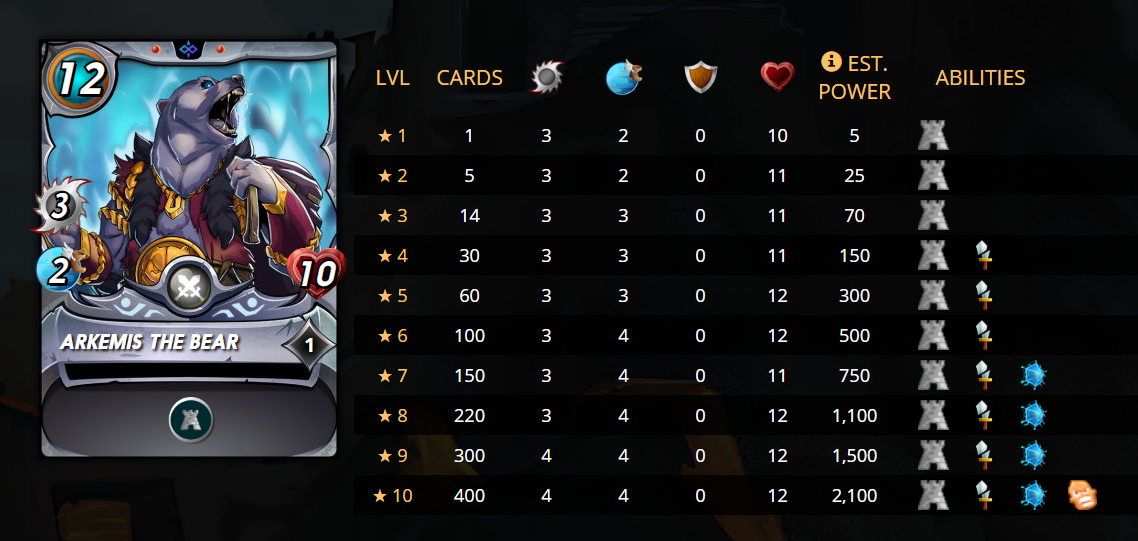 Arkemis The Bear (ATB), released recently, is a card every Splinterlands player should use. Because this card has many valuable features, we know that cards with the Protect feature are costly. ATB offers us this feature at a reasonable price. We can use two halving cards in the modern format: ATB and Halfling Alchemist. Halfling Alchemist is one of the most expensive cards in the game. ATB, on the other hand, has a reasonable price, and it can even defeat Demonshark, one of the most dominant tanks in the game, thanks to its Halving feature. ATB gains the forcefield feature from the seventh level. Many cards with the firepower of five or more are used in high-mana games. Thanks to the Forcefield feature, ATB is less affected by the attacks of these cards. ATB gets the ultimate Enrage feature. Thus, he can attack more effectively and becomes harder to hit as his speed increases. It is also necessary to consider that ATB is a neutral card. In high mana games (primarily if the dragon element cannot be used), ATB becomes one of the cards determining the result.
Speaking of cards recently released, I would like to share my thoughts on Immortalis.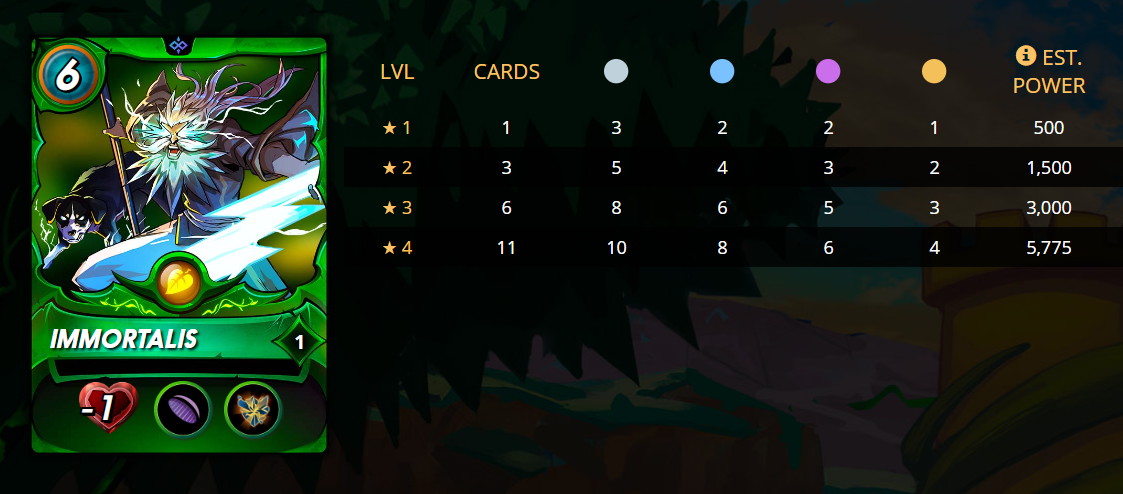 I have yet to test Immortalis in any battle. I wouldn't have noticed if Immortalis was a summoner of another element, but the earth has an obvious summoner problem, and Immortalis can fix it. Which summoner can we use in Earth element? In the modern format, alternatives are limited. Obsidian is my first choice because of its reasonable price and the additional magic power it provides. I see opponents also use this summoner often. Despite its high cost, Scared Llama Mage does not appeal to me. Mylor Crowning is my preferred summoner because of the Thorns feature it provides, but the rent is relatively high. Immortalis is still reasonably priced and can reduce the effectiveness of magical offensive strategies thanks to its void feature. Other features it provides are also noteworthy. It can be effective in medium and high mana games.
After all this narration, it's time for me to do my daily battles. I will also test Immortalis on the battlefield. Thank you for reading.
Cover Image: Created By Midjourney App. I used the images below and "video game" as prompts.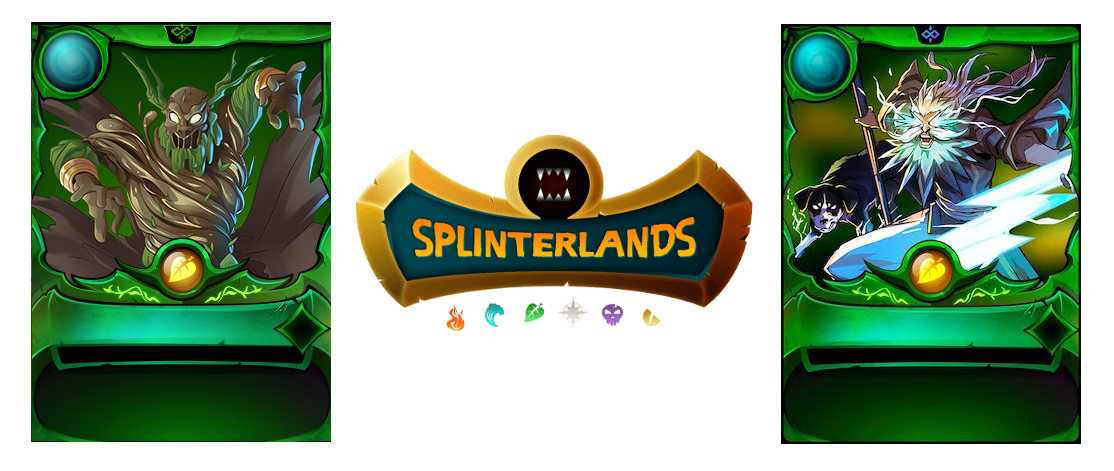 Posted Using LeoFinance Beta