Short Notes On Top 10 Cryptocurrencies

This post is published via LeoFinance.
3 months ago
Mar 14 2023 1:17 pm
-
4 minutes read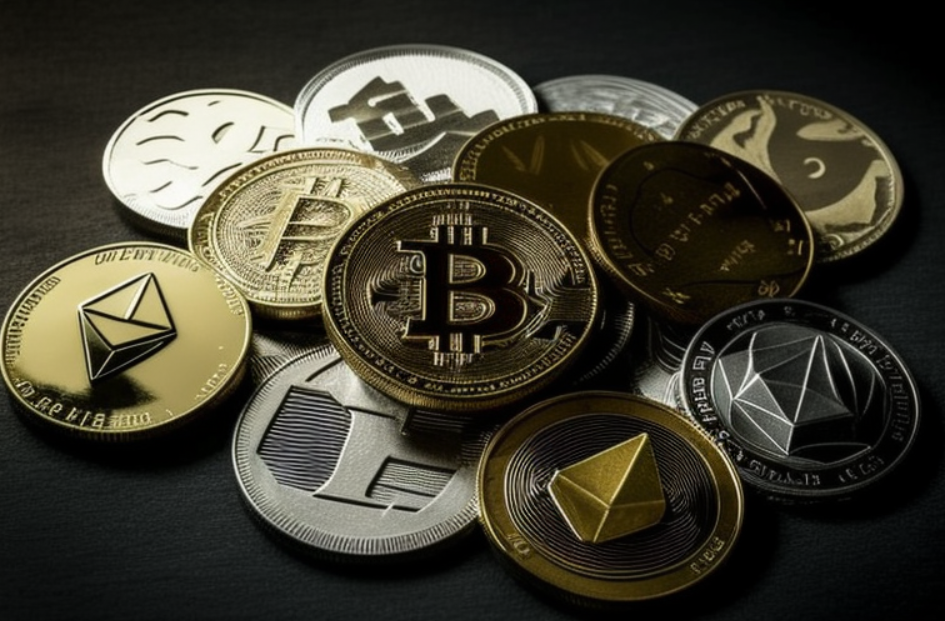 Which cryptocurrencies do investors trust? We can answer this question using the motto "follow the money." I want to share my thoughts about the top 10 coins in this blog post.
Bitcoin
I am not a maximalist. Still, Bitcoin deserves the reputation it has. Bitcoin is a coin that genuinely embodies the decentralization that is crypto's core value proposition. It is by far the first in this criterion. It is a coin with high brand value and is ideal for storing value. It also has the feature of being a payment and value transfer tool, but I give importance to the quality of keeping the value the most. Bitcoin NFTs hit the market last month and sparked a stir among investors. Transaction numbers on the Bitcoin network have increased due to NFTs. Every crypto portfolio should have some Bitcoin.
Ethereum
Ethereum, the network that brings innovations like DEFI and NFTs to the crypto ecosystem, is my favorite. While I respect Bitcoin, I like Ethereum. A constantly evolving network, Ethereum's inflation is below zero. Together with its side chains, it is the major network of the crypto ecosystem. The transition from PoW to PoS has negatively impacted its decentralization. I hope in time, a solution to this problem will be found. Vitalik Buterin is a leading figure I sympathize with.
Even when considering it together with its side chains, Ethereum is unsuitable for social media and gaming categories because transaction fees are high compared to DPoS networks such as Hive and Wax. I position Ethereum as the homeland of DEFI.
Tether
Although Tether is not the first stablecoin, it is at the forefront of the stablecoin category. Tether prefers to provide minimal information on collateral. Although they have progressed in this area compared to the past, transparency is still a problem. Tether has successfully passed three major stress tests in the past year. It has been suggested that Tether would be the next domino when UST lost its peg. During the FTX agenda, Tether's collaterals came to the fore again. And lastly, we turned our eyes to Tether when USDT lost the peg last Saturday. Tether successfully passed all of these exams. However, USDC is still a more reliable coin than Tether for me.
BNB
One of the FUD topics during the BNB bear season was BNB. BNB successfully passed the stress tests the media subjected to it. BNB is problematic regarding decentralization criteria, as Changpeng Zhao is in a powerful position on the network. On the other hand, Binance's dominant position in the market makes BNB a widely used coin. BNB has a central function in the Binance exchange and the Binance smart chain. Its inflation is at zero. I see Binance's brand value as BNB's collateral. Therefore, BNB is a coin that I keep in my portfolio from time to time.
XRP
I have never invested in Ripple's XRP coin, which specializes in fast and low-fee money transfers between banks. Because crypto networks primarily appeal to individuals. XRP has a history of 10 years and has yet to reach the desired widespread use. Low-cost money transfer on the blockchain was a significant innovation in 2017. Many networks today, such as Hive, do this perfectly. I think XRP is overpriced. On the other hand, I am ready to listen to contrary opinions.
Cardano(ADA)
Cardano, an Ethereum-like smart contract blockchain, is a network with a long history. Charles Haskinson, the founder of the Cardano network, is one of the developers of Ethereum. Cardano deserves appreciation for decentralization. In Cardano, a PoS network, staking rewards decrease relatively as the number of coins in an account increases. This mechanism promotes decentralization. Although Cardano has a long history, it has yet to appeal to a broad user base. JPG store, a marketplace operating on the Cardano network, ranks 69th among all dapps. The number of users per week is around 10k. The number of users of Cardano DEFI applications is much less. To date, I have never invested in Cardano. On the other hand, I don't have any negative prejudices about this network. If the Cardano network becomes widely used, I might put ADA on my radar.
Polygon(Matic)
Polygon is a network that combines the positive features of the Ethereum network, such as security and EVM, with low transaction fees. It climbs to the top slowly because of its high user adaptation. The Polygon network pays much attention to R&D. It will launch its long-running zero-knowledge proof solution on March 27. The weak side of Polygon is that the user experience deteriorates during peak traffic periods. During critical periods, transaction fees increase and the confirmation time of transactions increases dramatically. According to Messari statistics, annual Matic inflation is at 2.2%. The declining inflation rate compared to last year is one of the factors supporting the price of Polygon Matic. I had invested in Matic in specific periods in the past. Polygon remains a network where I can invest with peace of mind.
Dogecoin
Bitcoin-like coins such as Dogecoin, Bitcoin Cash, and Litecoin do not interest me. If I had to invest in a dog coin, I would choose the Shiba Inu. Elon Musk's promotion of Dogecoin contributes to the brand value of the currency. On the other hand, functionality will come to the fore over time. Therefore, Dogecoin may need help in terms of sustainability. Or it can make new rallies. In summary, Dogecoin is not on my radar.
Solana
My user experience dramatically influences my view of blockchains. I have done DEFI operations on the Solana network in the past. Transaction fees are close to zero, and transactions occur within a second. The designs of Solana's DEFI applications are also pleasing to the eye. Solana is a network that is assertive in the NFT field. Magic Eden marketplace ranks twentieth among all dapps with 47k weekly users. Its connection to the FTX ecosystem has done quite a bit of damage to Solana. Solana is a valuable network.
Conclusion
I shared my views on cryptocurrencies in the top ten by market value in this article. On the other hand, Splinterlands' digital assets also have significant potential.
Thank you for reading.
P.S. I am not an investment advisor. Please do your own research.
Cover Image Source: Midjourney App
Posted Using LeoFinance Beta