Why Did Hive Price Go Up?

This post is published via LeoFinance.
2 months ago
Mar 20 2023 8:07 am
-
2 minutes read
When I woke up this morning, I saw that the Hive price increased by 24% compared to yesterday. I browsed several Discord channels to understand the reason for the increase, and I got some clues. Coinmarketcap statistics show that the rise is due to Korean investors. Because 86% of the trading volume in the last 24 hours resulted from the transactions in Korean Won on the Upbit exchange. We see such rises every two to three months. The price rises rapidly and comes back within the same day. It creates a unique trading opportunity for community members with liquid Hive.
When writing this article, Hive was 12% higher than yesterday. So half of the premium has already been lost. A further pullback in price is likely. Because price movements that are disconnected from the general market are not permanent. We know the Hive is underpriced but haven't heard any unusual news recently. Innovations on the Splinterlands and Leo Finance ecosystems continue at the same high pace.
Korean pump and dump movements mature over time. There has been no speculation on the HBD price for the last few months; the operations have focused on Hive :) The Hive price was pumped a few times while the general market fell. This time there is a positive mood in the market.
Hive price has been hovering between its 200-day simple average and 200-day exponential average for three days. When the Hive price exceeds the 200-day exponential average, the buy orders must have been triggered.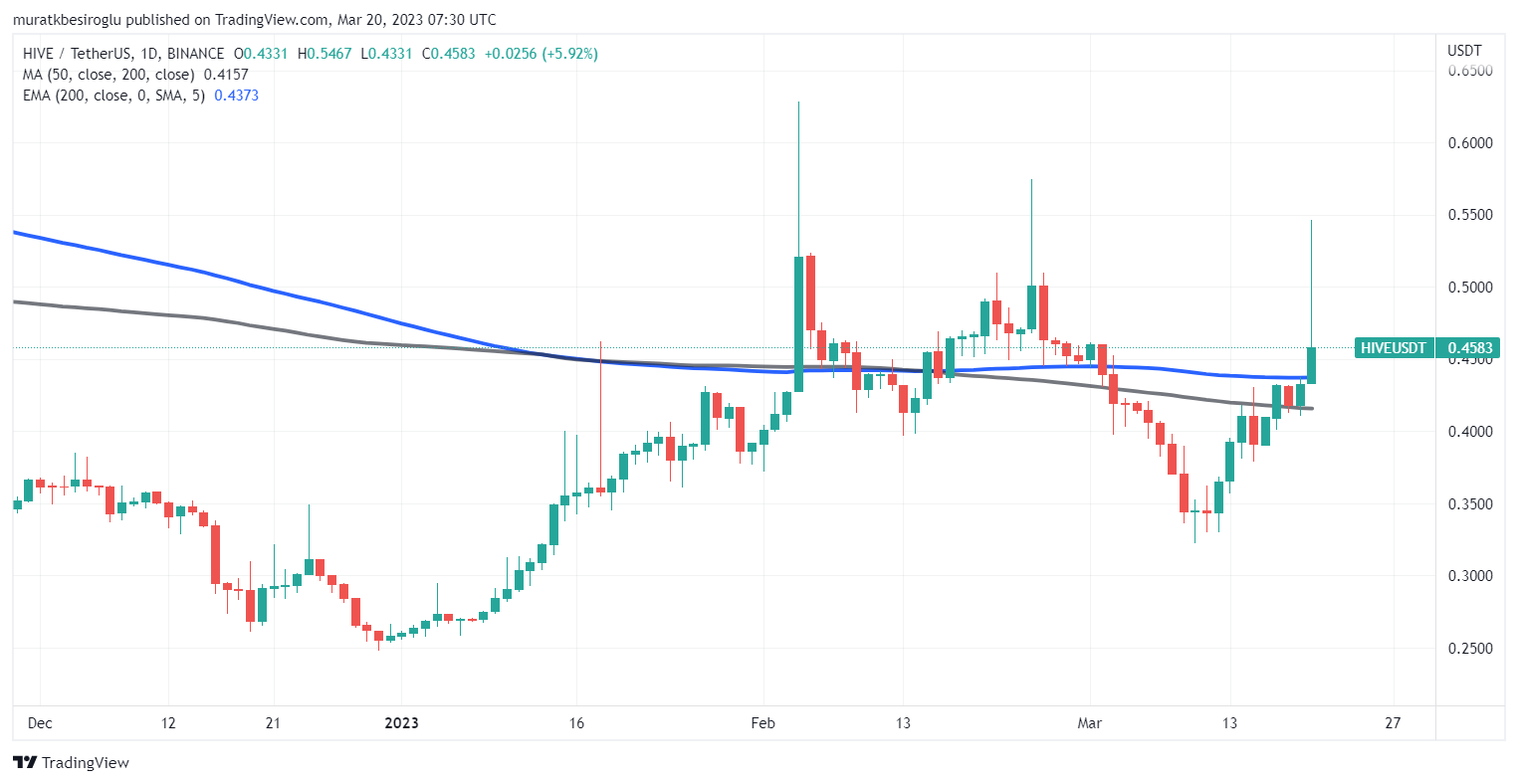 The Hive price fell below its 200-day averages in April last year. We also saw a pump and dump movement when it broke above the 200-day averages for the first time in February. In the second attempt in February, the Hive price could not stay above the 200-day average. Hive is likelier to stay above the 200-day averages as the overall market mood is more positive this time.
Another development that triggered yesterday's price action could be that the weekly RSI value of the Hive price rises above 50. The weekly RSI also shows the direction of the main trend, similar to the 200-day averages.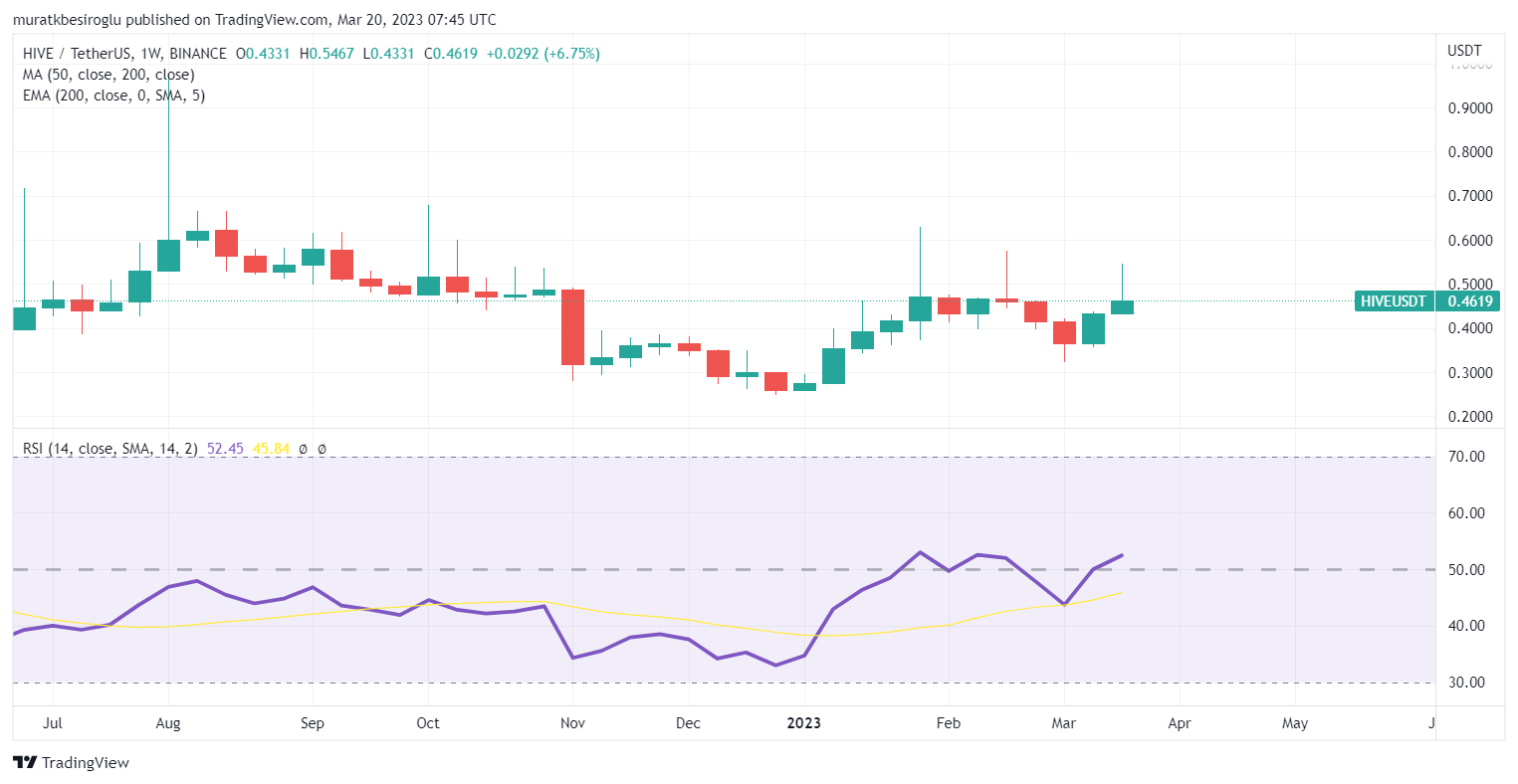 There is a Fed meeting on Wednesday. According to the calculation made by the CME Group in terms of futures pricing, the probability of the Fed not raising interest rates has become the most likely scenario. If the FED does not raise interest rates or declares that the 25 basis point increase will be the last, we may see a strong rise in the crypto market.
Thank you for reading.
Posted Using LeoFinance Beta