5 Sessions in 7 Years (The Movie) || Mechatronics Class of '21
It's been quite the journey being a student at the university I just graduated from as a mechatronics engineering student. And a huge part of bumps along the way are owing to the amazing education system we have over here that turned what was meant to be an agreed contract of five years of study into seven instead — because our government over here is just perfect!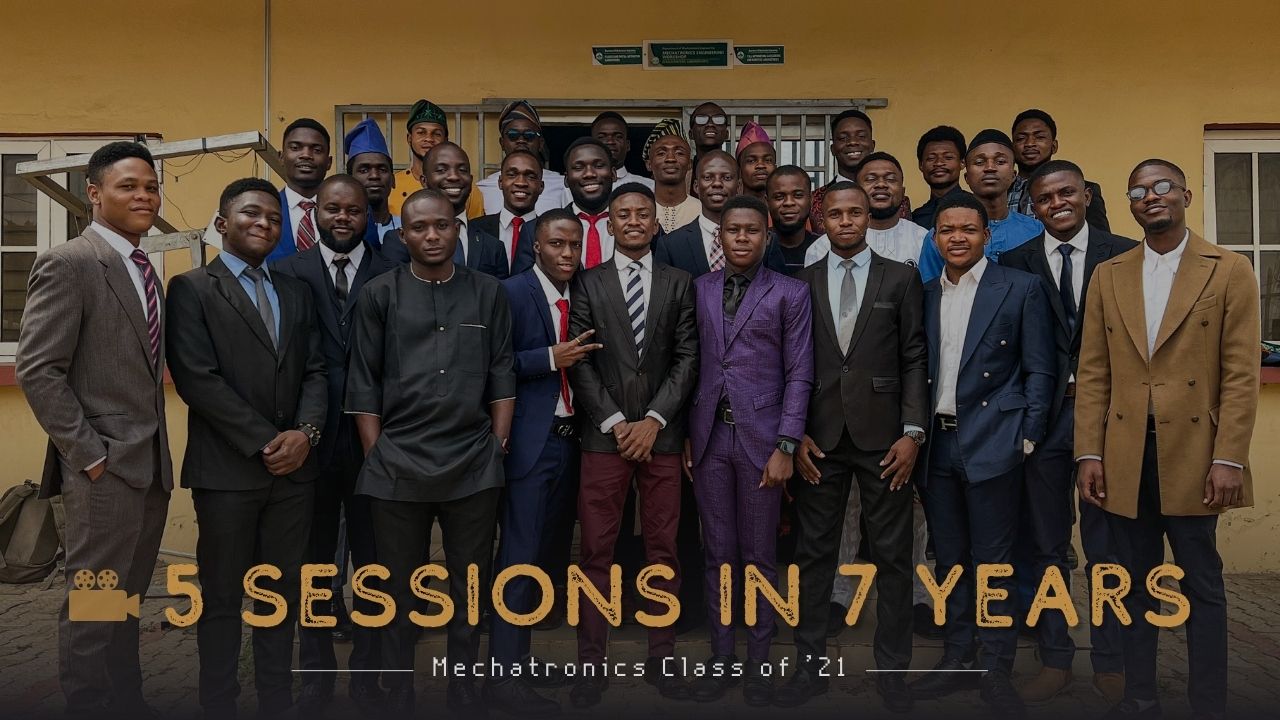 The story today, however, is that I am now done with all that concerns being an undergraduate, technically. There are just some finishing touches left to put the cherry on the cake, most of which are over with now. We, my colleagues and I, still needed to sign out, defend our projects, attend some parties, and then later in the future, we will need to attend our induction ceremony into the Nigerian Society of Engineers, NSE. Fabulous, innit?
I have shared some of these happenings here — sign out, project defense, and the party (owambe) — but I couldn't do that much justice in sharing the experience of it all as much as possible. Through it all, we made videos to capture the moments. Awesome, right? Well, I guess that's what videos are for. It just took a while to have it produced, but the wait is over — it's here now, the movie!
---
---
Timestamps
00:00 | Intro 00:18 | Final exam 01:21 | Post-data seminar and project defense 01:50 | The college party!

You will find us, The Gentle Bros, being, you know, ourselves — eating, cooking, playing around, dressing for the occasion, and all that. In 00:35, we were on our way to our final exam, which we were initially locked out for getting there late. We could care less and kept making our videos as it was our damn last exam. Then, after the exams, we went to sign our tees.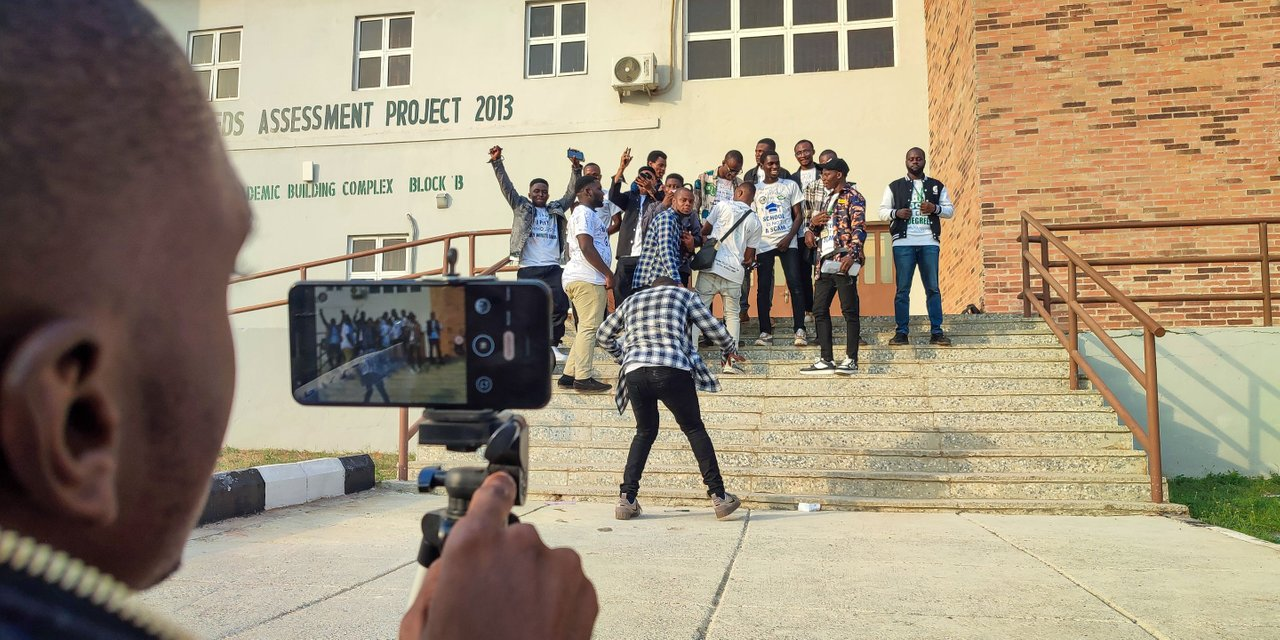 Then myself in 01:38 making a presentation about my project, Automated Car Washing System Using PLC (Programmable Logic Controller), in my humble suit jacket and nervous face. And then in 02:10 walking in with my colleagues, all dressed in our native attire, to have the time of our lives at the party!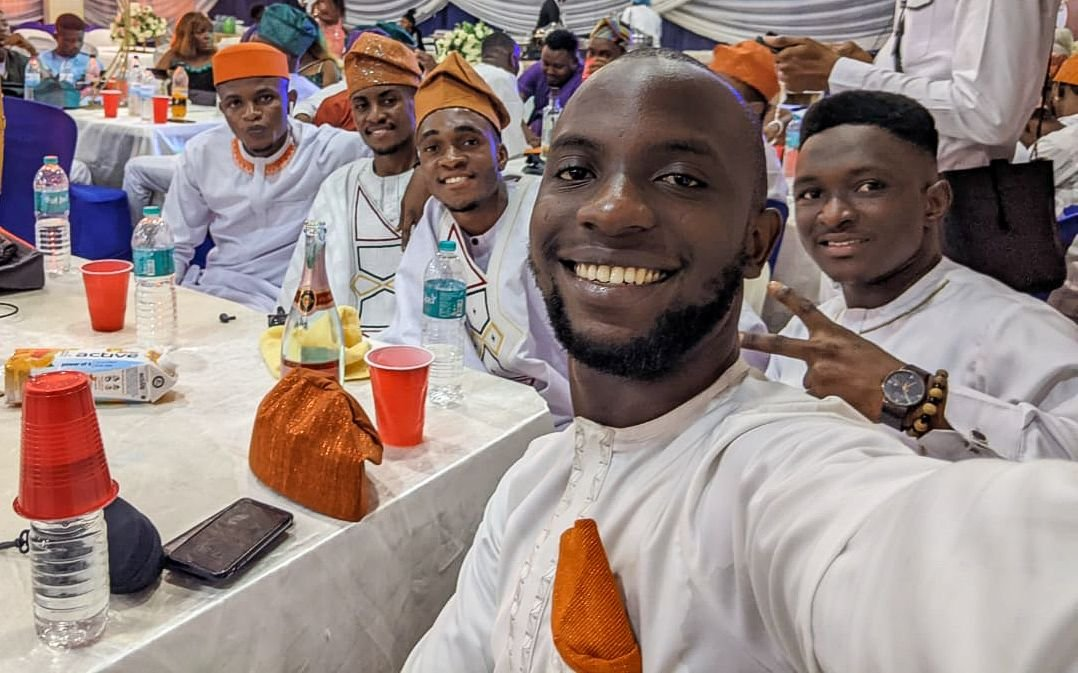 The party was such an exhilarating experience for me and my bros as we all danced and danced, ate and drank, like we had just graduated from the university. Wait, that's exactly what it was! 😅

Anyway...
With this awesomely put together video by my brother, @tomistark, you get to see, feel, and empathize with our enthusiasm, pain, joy, and everything in between. He took the time and effort to record the majority of the clips in the video, edit them, and then put it in his channel on YouTube. We're working his way to Hive...
---
---