60K Hive Power! .:. #MyHiveGoals 2023

It's not a #hivepud, and it's not a Hive B-day, but it is a good day for celebrating! 😃 I didn't "plan" to hit my 60K HivePower today, but it happened and I'm happy about it... That is still 15K less than my 2023 goal, but almost 4K more than I had at the beginning of the year... And we have a lot more time to go!
Speaking of HIVE's Birthday, don't forget the Hive Power Up party tomorrow! There is an initiative by @theycallmedan, where you can win some great prizes if you participate... Check this post for more information about it... I'm not eligible for it, but if you are, I see no reason to not participate!
Back to #myhivegoals... In the beginning, let's check out HiveStats...
Yes, I did reach 60K HivePower today, but I was lazy this week and I have created only two posts (except the last #myhivegoals post)... Most of the week, I was researching some new stuff on HIVE (and out), and that's my main excuse... I could list more, but I have to admit that I wasn't "inspired" to write some... It sounds weird as crypto has pumped a lot, which should have the opposite effect, but it happens...
So, in the last 7 days, I have accumulated 206 HivePower, which is in my "weekly range", but that was mostly from HIVE earned from curation and my 2nd layer investments... It's great to have those sources of income for these "authors' block days"!
---
Regarding my LEO Power goal, this week, I have put on the side more tokens than usual. In the last 7 days, I have added over 100 LEO tokens to my LEO Power.
GAMING GOALS - Flexible Goals
As there are more and more cards in the Rising Star game, the game itself is struggling with processing all of them on different accounts... Because of that, lately, we are seeing some problems with slow game loading, error pages, and some short game downtimes... That was one of the reasons why I couldn't earn more STARBITS this week compared with previous ones... But, I had enough to be able to buy those 3 times per 12 packs in a week... I'm slowly dropping in rankings, but I am on track with my yearly goal... As time passes by, I do get more STARBITS from missions which means that I will be able to buy more packs later this year and push more if I need...
In the last 7 days, I have accumulated 103 cards! The same number as last time!
And for the end, we are back to my main "money vacuum cleaner" goal... 😃 It sucks all my spare HIVE tokens and converts them into GLX tokens... 😂 During the week, the VALIDATOR LICENSE sale began and I had some high expectation about it, which didn't fulfill... 😃 I have decided to skip the whole FOMO around it and stay focused on STAKING and, eventually, liquidity providing when it becomes active... I was hoping that the license sale will push the price a bit up, in which case I would maybe sell some of my GLX tokens in the short term, and buy back later... Unfortunately, that didn't happen, so I have continued with my regular "daily staking activities"...
But, we had another big change inside the small GLX tokens ecosystem... As licenses are implemented, that means that another daily GLX reward is activated... That means more tokens on the market, which has been reflected in the price of the token... It went down 20-30%, which makes my GLX accumulation easier...
In the last 7 days, I have accumulated over 4500 tokens! I'm not sure if that is my personal best, but it could be beaten next week... 😄

It's time to update the numbers and put them into the spreadsheet until the next week! So, freshly updated numbers for #myhivegoals, on March 19th, 2023 are:


These are my initial goals for 2023 created on January 15th, 2023:

Join me in this awesome #myhivegoals and let's grow together! It is fun, it is motivating, and it will keep you focused!
Thank you for your time,
~ph~
PS. None of this is financial advice of any kind...
If you want to support my witness, you can do it by voting for @ph1102.ctp here https://tribaldex.com/witnesses, or just scan the QR code down below...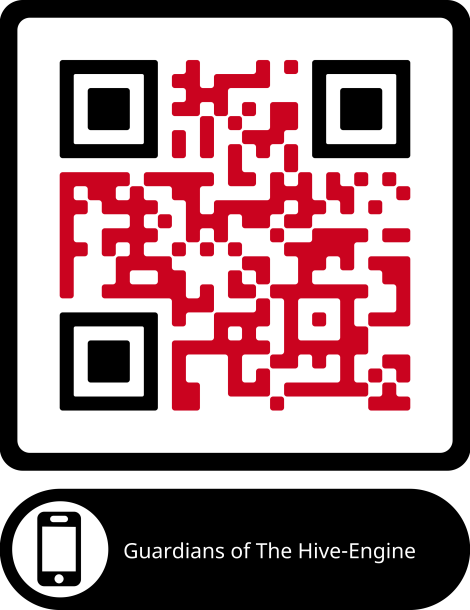 Don't forget to follow, reblog, and browse my Hivepage to stay connected with all the great stuff!
You can also find me on LEO Finance .:. Twitter .:. LBRY
Posted Using LeoFinance Beta