Are You Neo? .:. #MyHiveGoals 2023

This is a 100% true story... You can believe me or not, but it is... Yesterday, after writing my post about doing nothing and earning, I got another idea to write about... So, I took some notes by creating a Draft post with a couple of words around the idea... The "future title" of the post was the same as you can see... This is "the post"...
Now, the weird thing comes into place... After giving that title and notes, it passed 14-15 hours... I was on a great walk this afternoon, came back home, and lay down on the sofa to rest and relax... As it was Sunday, and I had a bit more free time, I turned on the TV, zapped a couple of TV channels, and find one where it was the beginning of the movie Matrix!!! How crazy is that? 😂 Coincidence? I have no idea, but it is definitely a sign that I have to do this post about it!

Back to the main topic and ideas from yesterday... I finished yesterday's post with these sentences:
14 years ago, Bitcoin was created in the almost same environment which is building up today... It was created to "FIX" the issue with banks, to liberate us from banks... It is still on the same mission, but we still didn't learn our lesson... History will repeat until we finally learn and do the right choice... Luckily, we have cryptocurrencies as a choice...
Satoshi was/is Neo... He (I would use the word "he" for easier understanding, but nobody knows if it is he, she, or they) was "reading" the system and he knew how it works to the smallest details... Knowing all that, he knew how will "those in charge" react, and because of that, he invented Bitcoin, implementing some awesome stuff inside it... To prevent future bad events even before they occur!!! We are at 14 years of trying to "shut down" Bitcoin and Mr.Smith and other "agents" are still trying to destroy it...
Reading the comments on my last post, I have noticed that some of you are in the "Neo stage", where you can "read their shit" even before they occur... 😃 That's a great sign as you can "predict" their next step... Also, knowing that you are much calmer when it happens, and that's another thing that I have noticed in some people... The next step is to USE that knowledge and make some profits or help others to understand things better...
But, for all that to happen to YOU, you have to be curious, and open-minded about all possible options however crazy they look... I'm not here to hold your hand... I'm not here to tap your shoulder and say that everything is going to be OK... Or to say that you did a great job... You don't need any of that... For the same reason that I had to watch The Matrix again today, you are here with the reason too...
So, what is there a reason? Why are we here? I suppose that the point is to show each other that there is an alternative... There is a "different view" about current events... There is a REAL world behind the Matrix... It's not everything DARK and BLACK as it looks... That's the reason why we are here! To remind each other of the big picture and about the road where we are headed...
Back to #myhivegoals... In the beginning, let's check out HiveStats...
After so long "pre-story" I will try to keep this part with numbers a bit shorter... I did have an idea of accumulating at least 200 HivePower per week, but I have failed to do so for many weeks... This time, I was a bit closer to that number than usual as I have accumulated 174! Not so bad at all...
Full disclosure, I did exchange some of my BUSD to SWAP.HIVE when the HIVE price went under 35-37 cents and I will continue doing that until HIVE hits 40c... I mentioned before my strategy of buying HIVE under 40 and selling some over 50 cents... Of course, the amount that I sell is more of that "short-term" holdings without touching that Power down button... 😃 Some of my bought HIVE is still liquid and will be probably, powered up in the next few weeks... 😉
Not too much action in my LEO Power goal... I have exchanged some for my other "addictions" 😃, but I have staked all my curation rewards... It wasn't too much, but every token counts...
In the last 7 days, I have added 22 LEO tokens to my LEO Power.
GAMING GOALS - Flexible Goals
The last week, we were celebrating the 2nd anniversary of the @liotes project and I have given away a lot of cards and STARBITS tokens to the community... So, I didn't grow that much this week in the number of NFTs in my Rising Star goal... On the other side, I have finally reached level 250 which means that I can regularly do a new 15-minutes mission... That means lower ego in the game and possibly more earnings... We will see how it goes...
In the last 7 days, I have accumulated 103 cards!
---
My main idea in January was to collect 88888 GLX tokens until the end of the year... But... As time was passing by, I was expecting that certain things will roll out faster in the game development, which would mean a higher price of the tokens, but that didn't happen... The token is still going under the radar and the price is still relatively cheap... So, I just can't resist getting more of them than I have initially planned... 😃 My (planned) heavy accumulation period should have ended a few weeks ago, but here we are... still going hard... After watching the first GLS Town Hall, I got even more pumped... 🤣
In the last 7 days, I have accumulated 4164 tokens! To be honest, before doing this calculation, I thought that I accumulated a lot less... Oh yes, many people have unstaked their GLX tokens in expectation of validator licenses sale and that helped a bit more in faster accumulation from staking rewards...

It's time to update the numbers and put them into the spreadsheet until the next week! So, freshly updated numbers for #myhivegoals, on March 12th, 2023 are:


These are my initial goals for 2023 created on January 15th, 2023:

Join me in this awesome #myhivegoals and let's grow together! It is fun, it is motivating, and it will keep you focused!
Thank you for your time,
~ph~
PS. None of this is financial advice of any kind...
If you want to support my witness, you can do it by voting for @ph1102.ctp here https://tribaldex.com/witnesses, or just scan the QR code down below...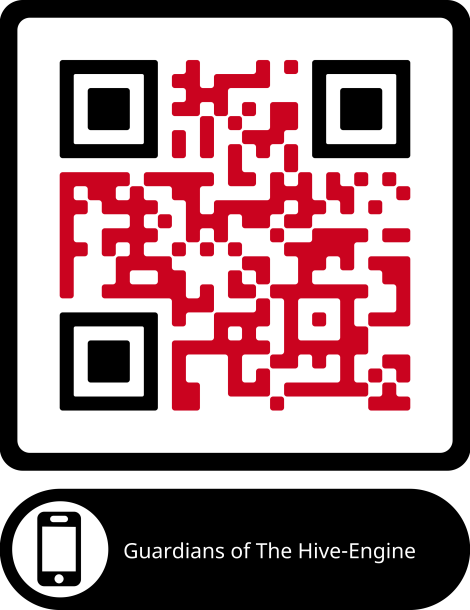 Don't forget to follow, reblog, and browse my Hivepage to stay connected with all the great stuff!
You can also find me on LEO Finance .:. Twitter .:. LBRY
Posted Using LeoFinance Beta