How To Play NFT Games? .:. Late Night Blogging
Yesterday (Thursday), we had a big anniversary giveaway on @liotes, where @achim03 and I give away 10 great prizes to lucky members of our community in the official post which you can find here... As Achim did that post in the morning, the day was still young, so I decided to do another giveaway, but this time in our Liotes Discord... As you can see from the comments on the post and engagement in Discord, it was a lot of fun...
We have handpicked the prizes for our "official" giveaway, but for the one in Discord, I was doing them spontaneously... Jumping from STARBITS tokens, through Splinterlands cards, to Rising Star NFTs... The idea was to give away assets that aren't "usual", that you are not able to "find" in those games, I mean, find inside the packs... The only way to get those NFTs is to buy them from the markets...
In Rising Star games, you have 4 types of cards, Common, Rare, Epic, and Legendary... If you compare them with Splinterlands, I would say that EPIC cards in RS are almost rare as Legendary in SL... And legendary cards in Rising Star are very hard to find... I got only 4 of them, and I have opened hundreds (or maybe thousands?) of packs... Another difference is that common cards in SL tend to keep their value (sometimes appreciate) for a long time, but in Rising Star is a bit different...
While I was doing a giveaway in Discord, I had an idea to give some of my "old (spare) cards"... I didn't pay attention and I picked this one: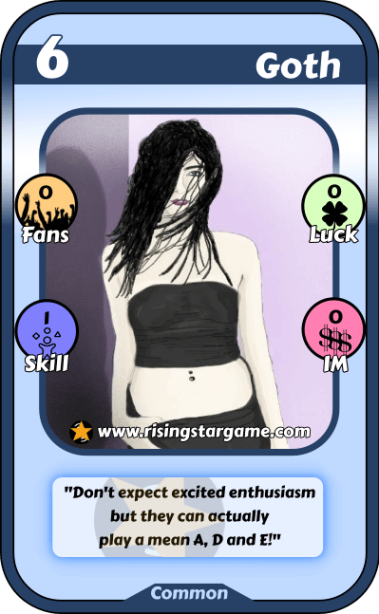 At the first sight, nothing special to see... It's "just another common card" and it's one of those will the lowest attributes... It has only 1 Skill! But, there is one crucial thing that you pay attention to when you deal with NFTs (Non-Fungible Tokens), they are not the SAME (non-fungible) and they are almost always LIMITED, very often in low series...
Do you see that number in the left corner? That's the 6th card (in reality it's the third) in the Rising Star game existence! Being "just a common" card became irrelevant when that other data comes... Also, that card is minted in 3500 copies, but it is out of print for a couple of YEARS! If nobody wants to sell it, you can't have it! Luckily, there are a couple of these on the market... But...
With this example, I wanted to show you how the NFT games world works... When it was still "foundable" in packs, the value of this card was probably less than 1c, but today, it is much more (even if it is 10c, that's 10x of the original value!!)... Yes, this card isn't "a golden mine", but some others can be... And not just in the Rising Star game, but also in Splinterlands, or any other NFT blockchain game!
Many times, these games mint cards in batches... In Rising Star, every month there is a new batch of cards in a limited amount of copies... In Splinterlands, you have different editions of cards (also limited by number, or by minting timeframe)... In both games (and many others), there are main rules of "how to play" them, or better said, how to accumulate NFTs!
The same as with any other tokens, the idea is to BUY cheap and SELL when the price goes up... In my opinion, with NFTs, it is even easier to "detect" these moments... It's hard to know where is the Bitcoin bottom as it can always go down even more, but with NFTs, we have that "aging value"... So the tip for today (not financial advice) is...
NFTs are like wine... As long as they stay stagnant, deep in our wallets and not markets, they mature and gain in value... Just like wine in barrels and dark cellars... Buy/accumulate cards while they are FRESH, while they are still in the "minting period", keep them for a while, and if you like, sell them after some time... It could be months, or years, but if you have an active game, the value of those cards will just go up!
Something similar happened with Untamed packs in Splinterlands, or Alpha and Beta packs... When they went out of print, those that stayed UNOPENED gained value!
What is your approach to blockchain games NFTs? Do you buy old ones, or accumulate new ones and wait? Tell me in the comment section...
Thank you for your time,
~ph~
PS. This is NOT financial advice
If you want to support my witness, you can do it by voting for @ph1102.ctp here https://tribaldex.com/witnesses, or just scan the QR code down below...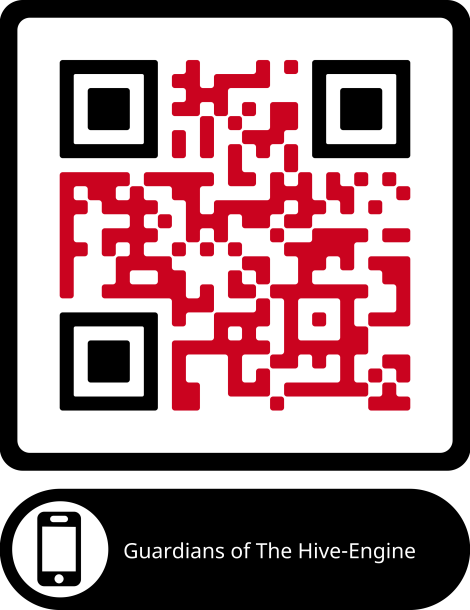 Don't forget to follow, reblog, and browse my Hivepage to stay connected with all the great stuff!
You can also find me on LEO Finance .:. Twitter .:. LBRY