It Looks Like a Liquidity Pool, But Is It Really? .:. Wirex DUO Review
Being active in crypto for more than 6 years brings a lot of experience in "the field" and it should help in recognizing FOMO and FUD... It should keep me away from them and "protect" me from making mistakes... It should teach me to read "the small letters", but it wasn't the case with my latest "testing" of Wirex DUO addition!
In the beginning, as usual, let's clarify things around Wirex and my personal view about them... Wirex was my first "crypto" debit card provider and I still have a usable, valid card with them... There were ups and downs in crypto around debit cards in the past, but somehow, Wirex has survived all those turbulences... Today, knowing how they work, I'm even more surprised at how they did it! 😃
In simple words, the card does work and that's a fact... I didn't have problems with it at lately, and in the past, when I had, it was fixed... somehow... Now, we come to the "hard love" part... The customer support was awful... Resolving some simple issues lasted for weeks... Many "operators" had 0 access to actually resolve the issues, but I suppose that happens in a lot of "support systems"... You have to change 4-5 support "agents" to get things done...
Other big problems were (and are) fees... Now it's better as with more competition, some of the fees have been withdrawn and don't exist, but still, exchange fees and "the best exchange rates" when you do them aren't even close to "the best"...
Another "red light" is their WXT token and rules about them... You "earn" them on the platform, but the rules for withdrawing them (or spending) are changing on monthly basis... Every time, the "minimum withdraw limit" is higher and higher... It's ridiculously high at the moment... You need to have over $250 (in WXT tokens value) to withdraw them!!!
Despite all that, two weeks ago, I decided to try their Wirex DUO "product" (btw... Do you hate when they say "product"? In a bank, or for something like that? 😃)... I did read what is written on the image ABOVE, but my brain processed the information in another way... Also, I have to admit that I fall into the high APR bait... But, maybe my excuse that follows has a sense...
When I saw how it looks (screenshot below), it reminded me of Liquidity pools which I like and use on multiple platforms... You have two paired tokens, provide the liquidity to the pool and earn rewards (usually from fees), but having that high APR was still suspicious... Anyways, I give it a try and thought that I will not risk a lot if I invest in BTC/ETH "pool" (which isn't a pool at all, but I thought in my head that it is... 😂)...
There are pools where you can invest ONE cryptocurrency only (don't need to do 50-50%), so it wasn't that odd to see the same here... Okay... I'm providing 0.1 BTC, picking a timeframe, and will receive my reward when "time runs out" in the crypto that is worth less + rewards from the APR... If you think of impermanent loss and some of the "dynamic pools" (a new term for pools where you pick the price range for your liquidity), it is how it works... If one token goes close to ZERO, you will finish with loads of that token...
I'm still doing it right... In my way of understanding how this works... but... there is a "small difference" that makes a huge impact on your earnings (or better-said losses 😃)... What I have described is how liquidity pools work, but this is not a liquidity pool!
Where is the catch? So, for example, you invest 0.1 BTC as in the image above, and lock it for 12 hours... The moment of clicking on "Start Earning" the SNAPSHOT of current prices with the ratio is made (like on that screenshot)! When the time runs out there are two possible scenarios (I will explain in this example, but it works the same for all different pairs)...
My BTC is worth LESS than ETH when I "deposited" it... In that case, I will receive 0.000131 BTC MORE than what I have "invested"... In this case, I have won! 😃

My BTC is worth less ETH than at the moment when I "deposited" it... Now we are coming to the part about why I have bolded the words in the previous sentence... So, BTC is worth less, and I will receive 0.001876 ETH more than it was worth 12 hours BEFORE... Not in the moment when my "stake" got liquid! In this case, I have LOST (something)... Wait, what?
Let us make this easier to understand... Let's say that BTC is worth 20K USD and ETH 2K at the moment of "depositing"... In our case, we would have 0.1BTC deposited and it would "match" 1ETH on that screenshot...
Imagine that BTC is worth 18K and ETH 1.6K after 12 hours (it is not impossible in crypto)... As ETH went down more than BTC, you would receive 1ETH + 0.000xx ETH (My 0.1BTC is worth MORE than 1ETH... It is worth 1.125 ETH at that moment) ... If you would convert that back to BTC, you would have 0.08888 BTC + those "peanuts rewards"... Congratulations, you lose more than 0.01 BTC in 12 hours...
How can you "beat the system"? Well, if you guessed which one (of two tokens) would drop more and you deposit exactly that one, you would win... Another way is that the "drop" in value in the specific timeframe is less than the APR reward... Don't forget that APR is presented as an ANNUAL reward, so in our example, the drop should be less than 95.4% / 365 x 2 (12 hours), or less than 0.13%... Crypto is a very volatile asset and these price fluctuations are many times a lot bigger...
I know what you are thinking... 😃 I would put my funds into LESS volatile assets, for example, two stablecoins... Well, there are no pairs like that... 😃 Probably on purpose...
So, what is DUO? I would say that it is a gambling "product" where you can gamble to guess the future price of your tokens... It has nothing to do with liquidity pools or anything "valuable" for the WIREX users in general... I understand why it is implemented (like any other casino), but IMO, as the WIREX app is a kind of wallet (and exchange), it's not the right place for something like this... There is another product that is also misleading, especially in promo material that follows both...
Learn from my mistake, DYOR, read everything multiple times, and check out reviews on the Internet (that was the strangest thing that I didn't find any!)...
Thank you for your time,
~ph~
PS. This is NOT financial advice
If you want to support my witness, you can do it by voting for @ph1102.ctp here https://tribaldex.com/witnesses, or just scan the QR code down below...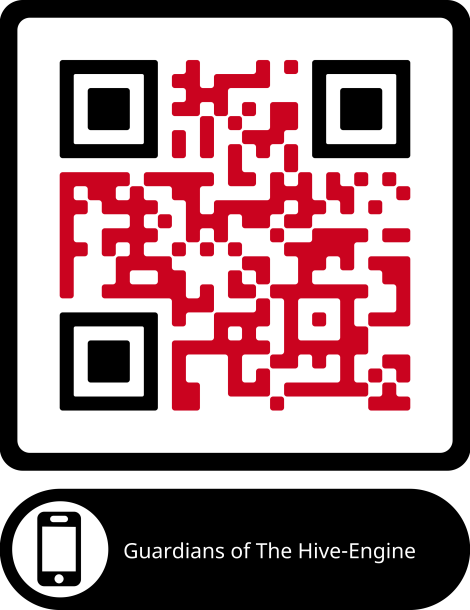 Don't forget to follow, reblog, and browse my Hivepage to stay connected with all the great stuff!
You can also find me on LEO Finance .:. Twitter .:. LBRY